Today was our first full day in Paris, and I was working to balance everyone being rested and curious while still checking a few places off the sightseeing list every day. With a big list of things to see and do, I become energized and am ready to go. Mike does not like to adhere to a list, and the girls will generally do whatever as long as they're not exhausted. The Euro16 crowd partied most of the night, so Mike didn't sleep too hard. We got going by 10:00, though, and after a quick Uber to the Louvre, we started our Paris exploration.
We signed ourselves up for a "Highlights of the Louvre" English tour in the early afternoon, wandered around a little ourselves, and then joined an our official tour. This was a great system for us because it allowed us to see the museum's favorites without wandering too much like we had done at the British Museum.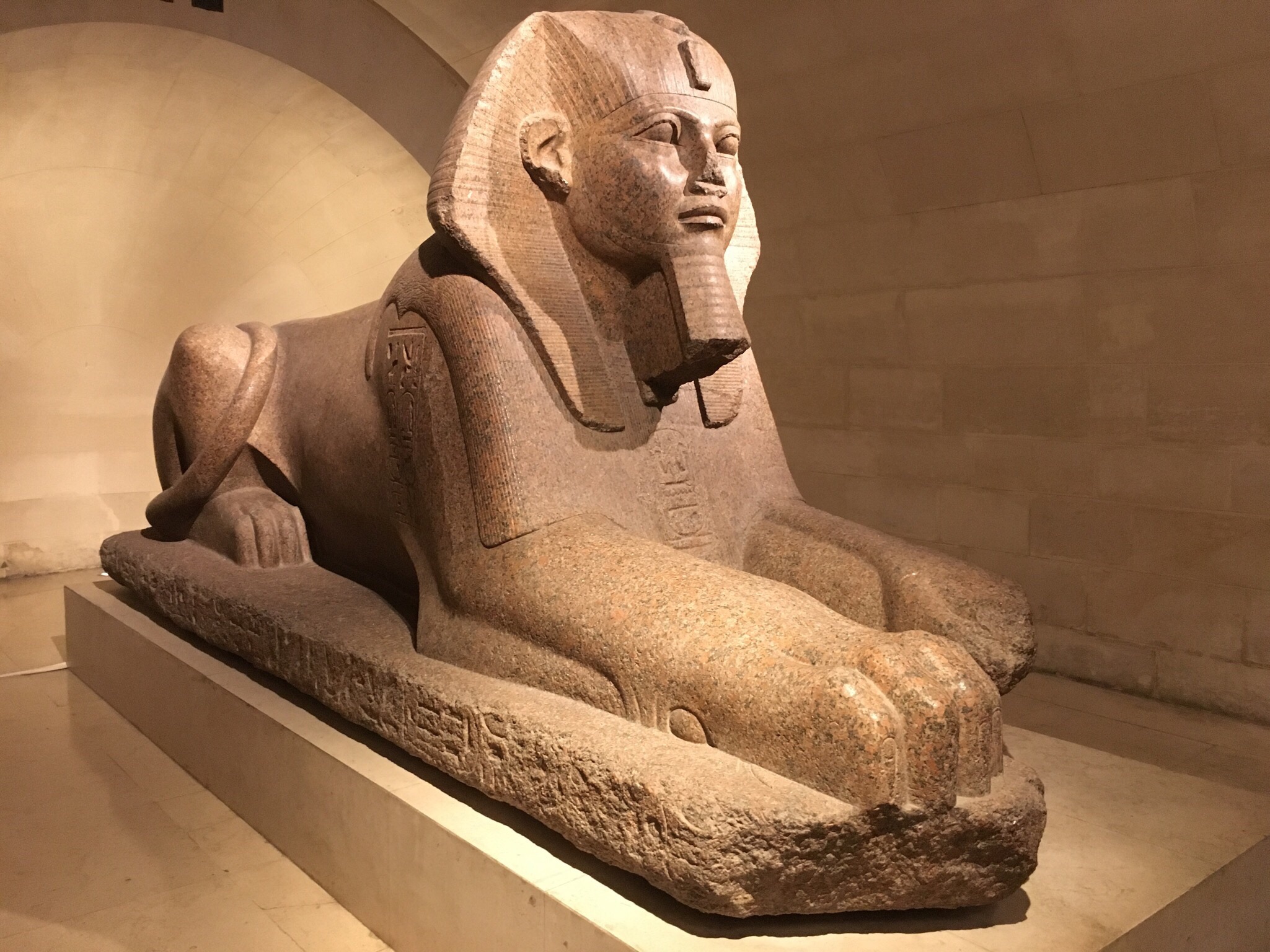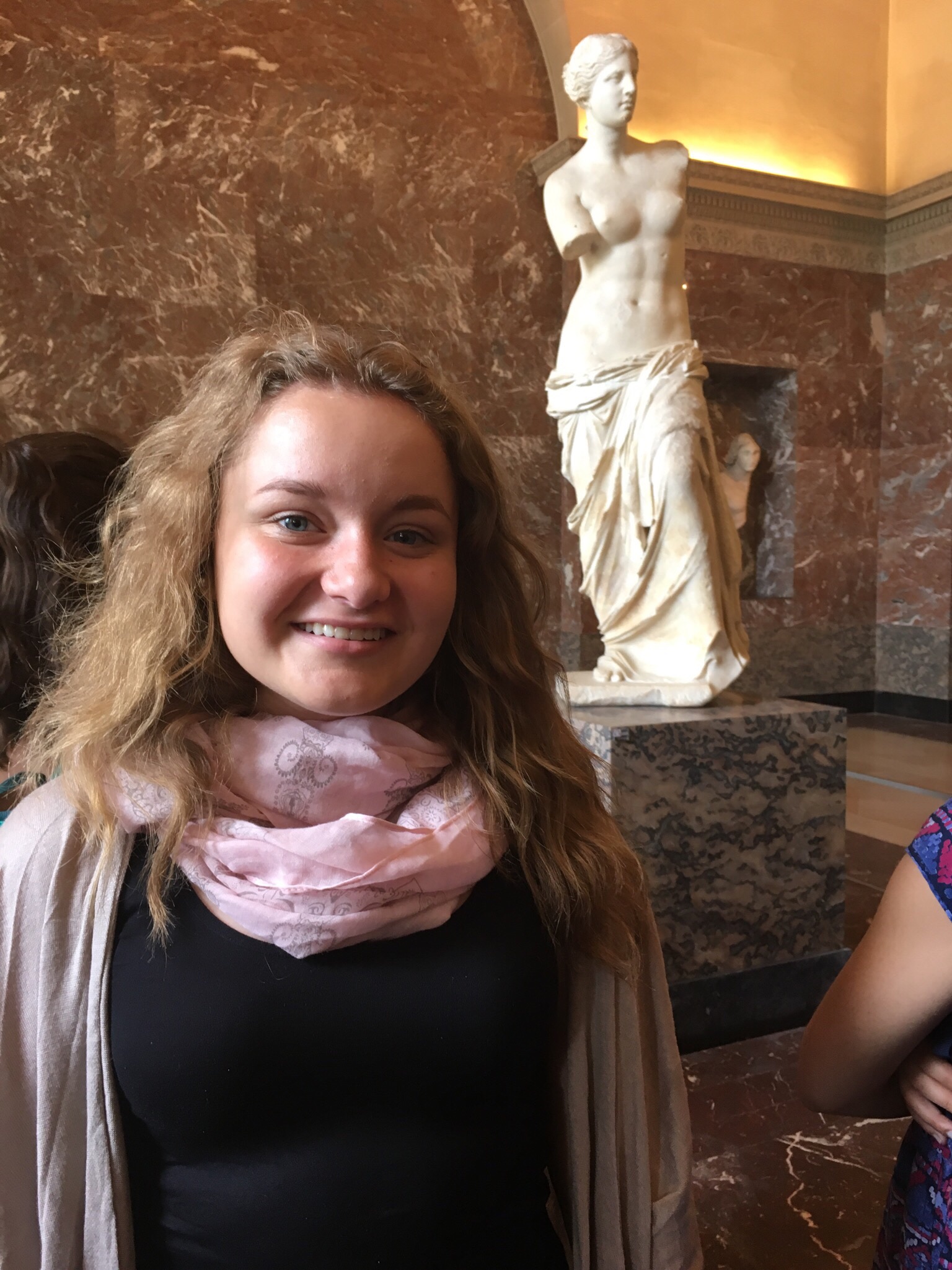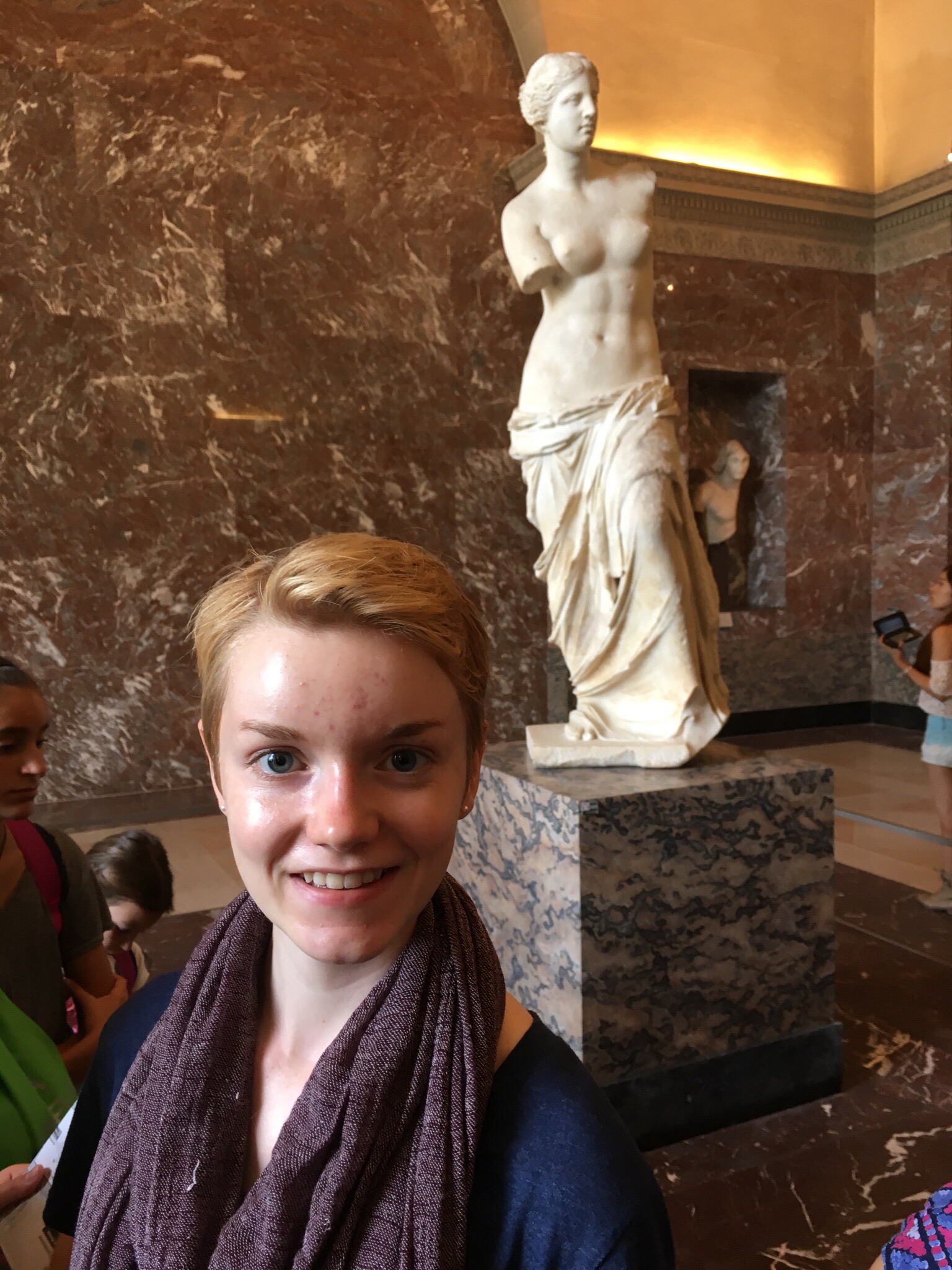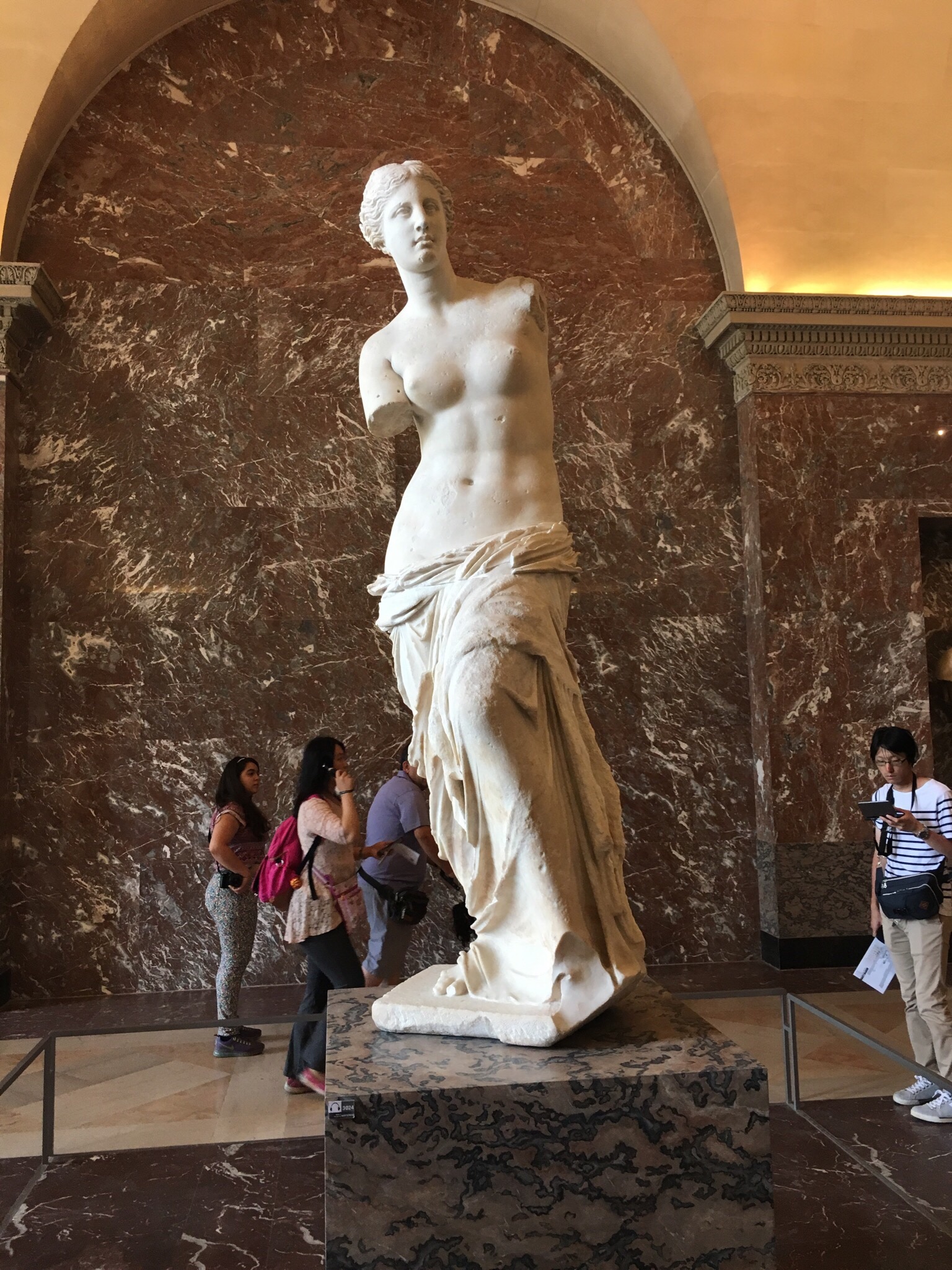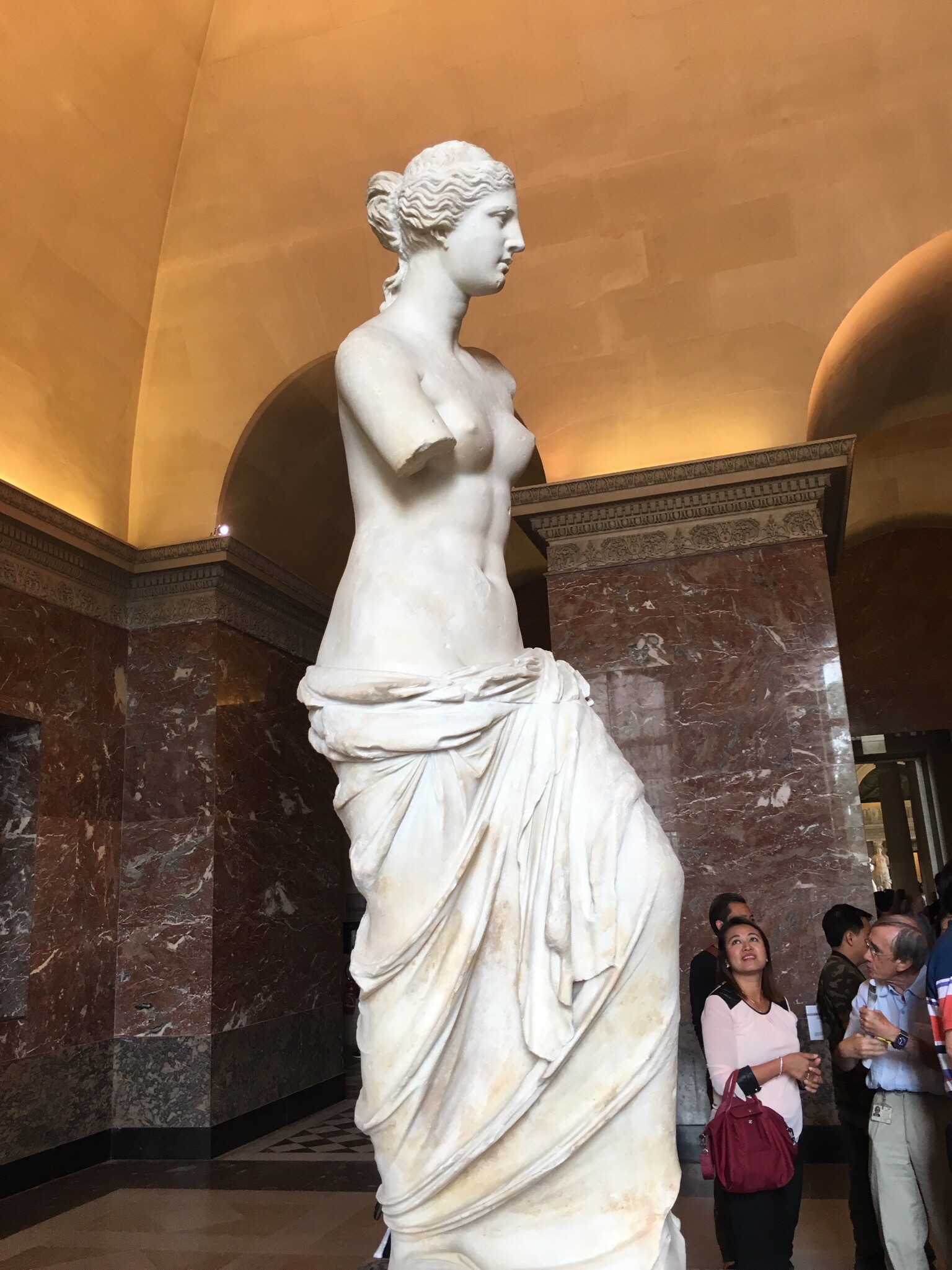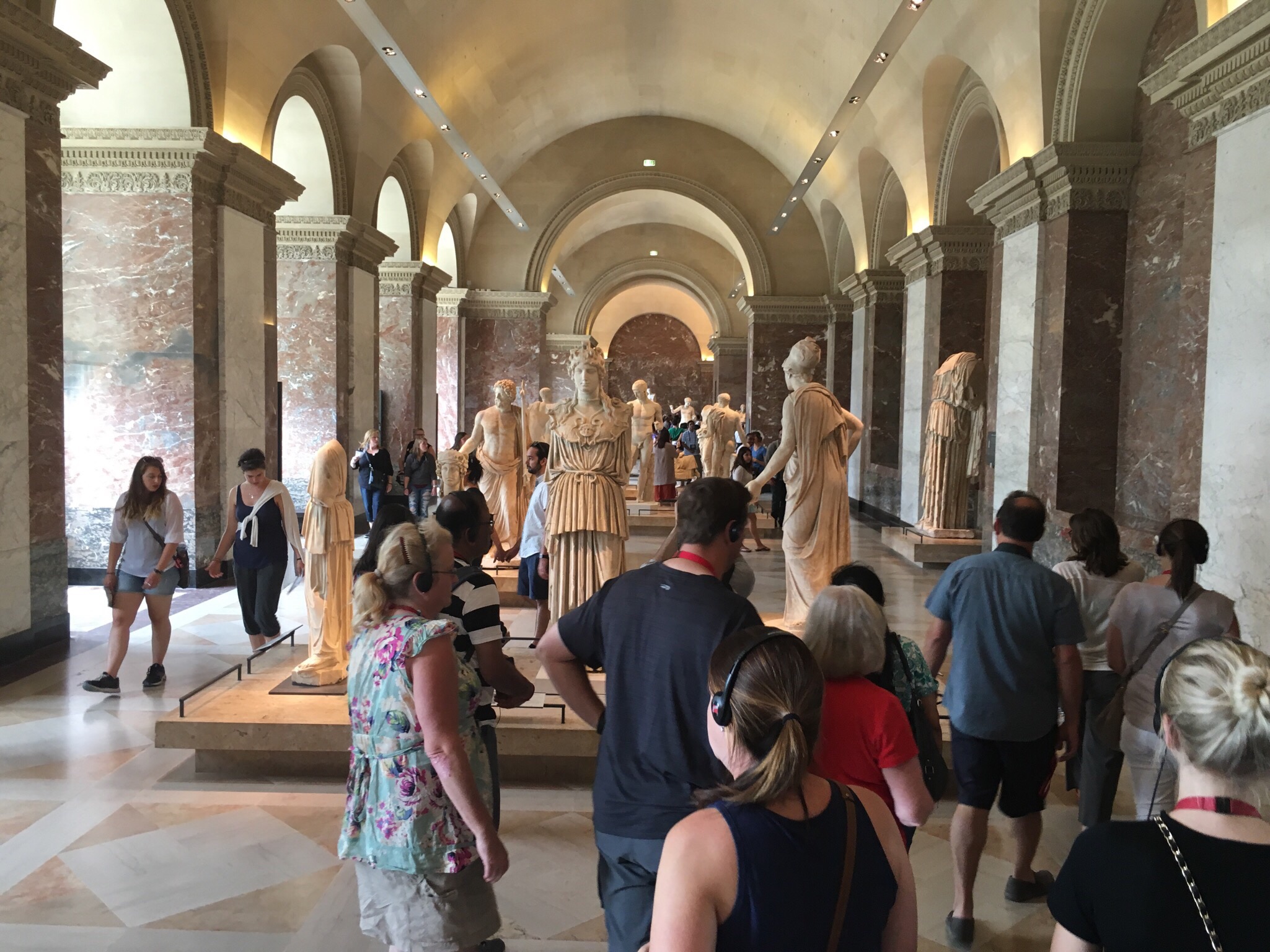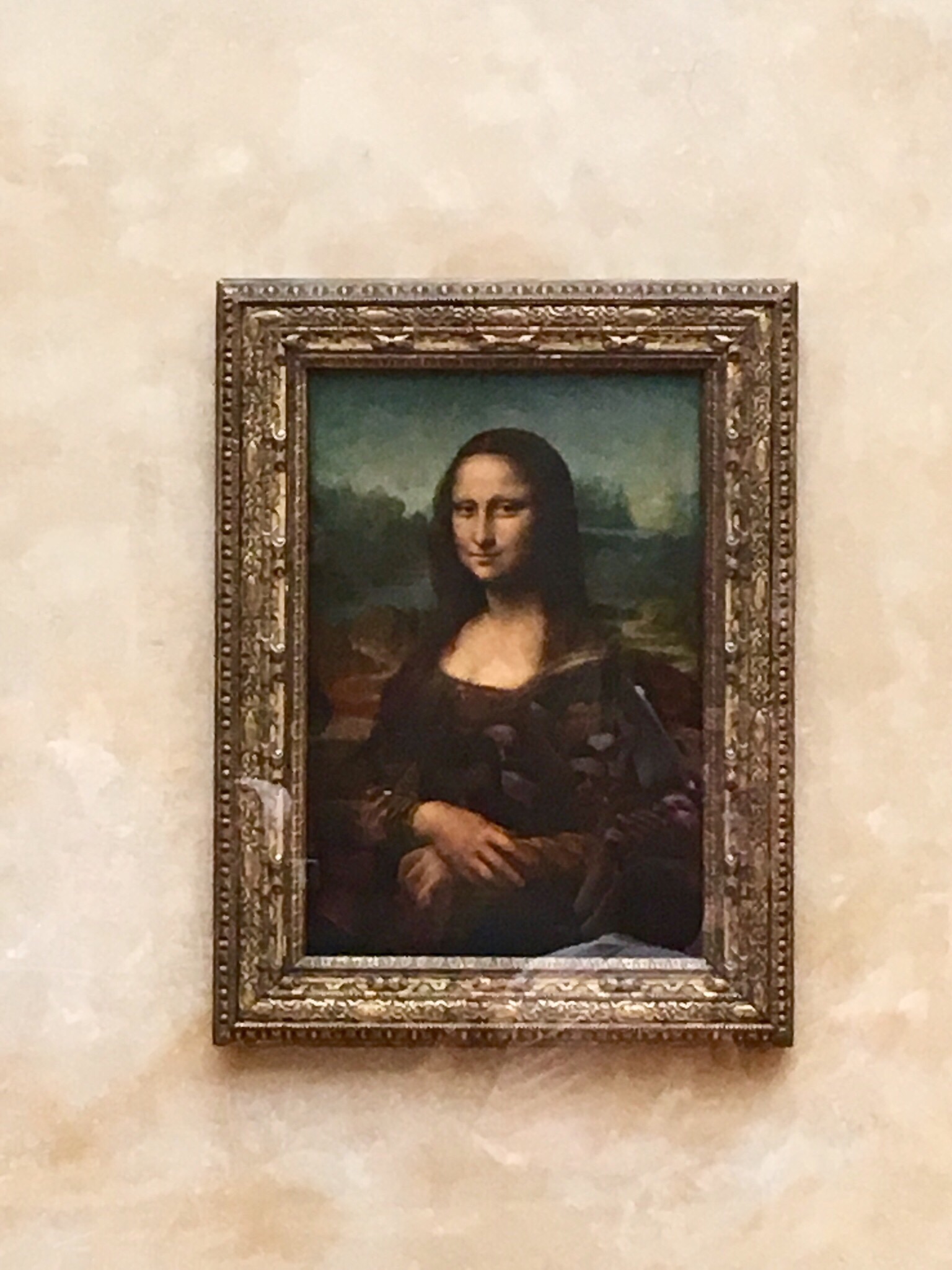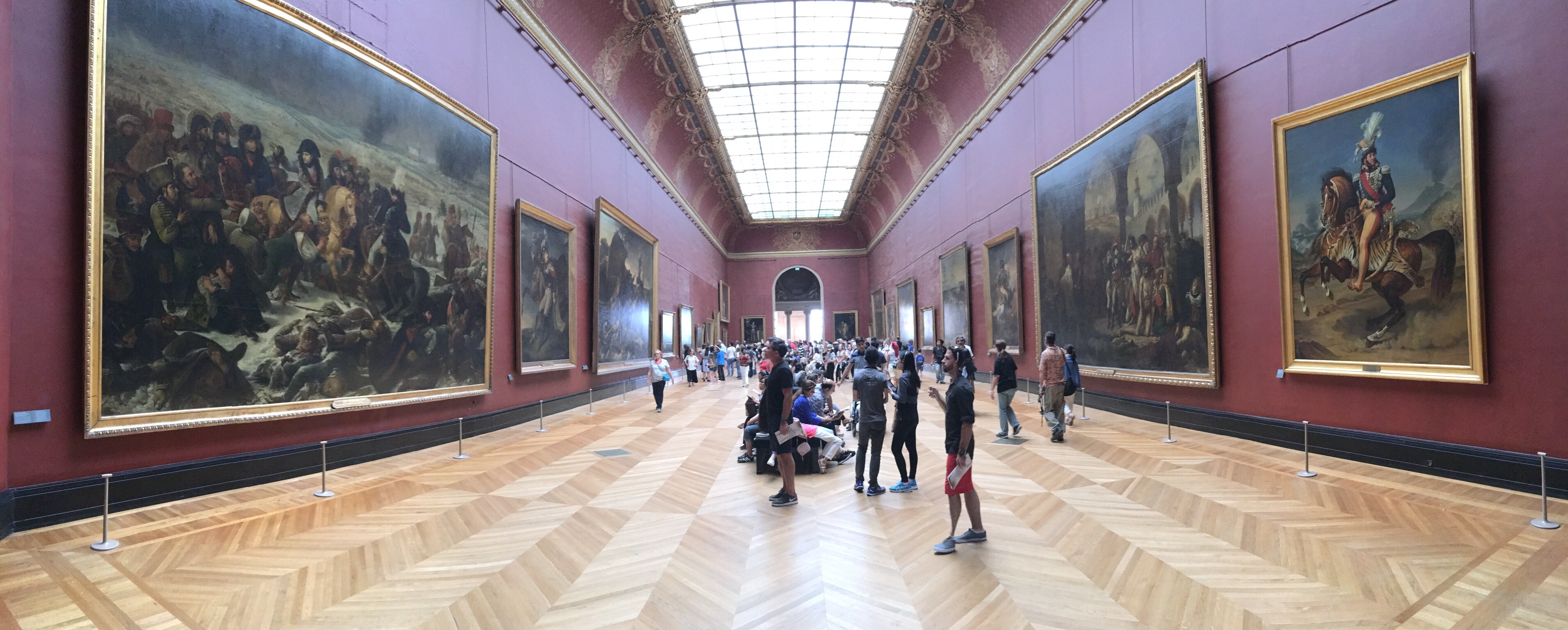 Leaving the Louvre, we took a path through the Place du Carrousel and into the Tuileries gardens. Along the way, we stopped to just relax and people watch. The whole area was being prepared for the July 14th military parades, so we walked around a lot of barricades and places already off-limits to pedestrians. It was still a nice walk, though.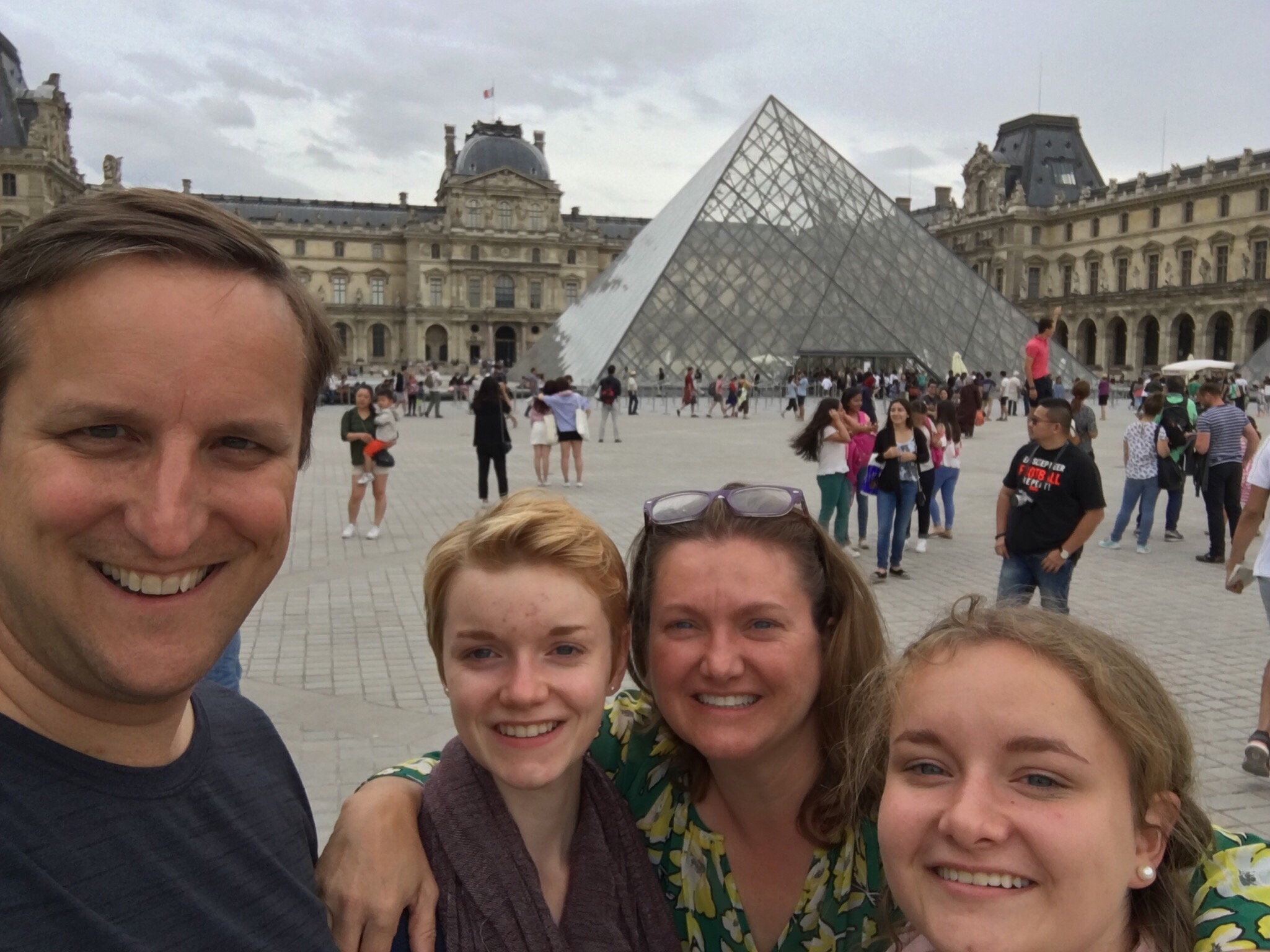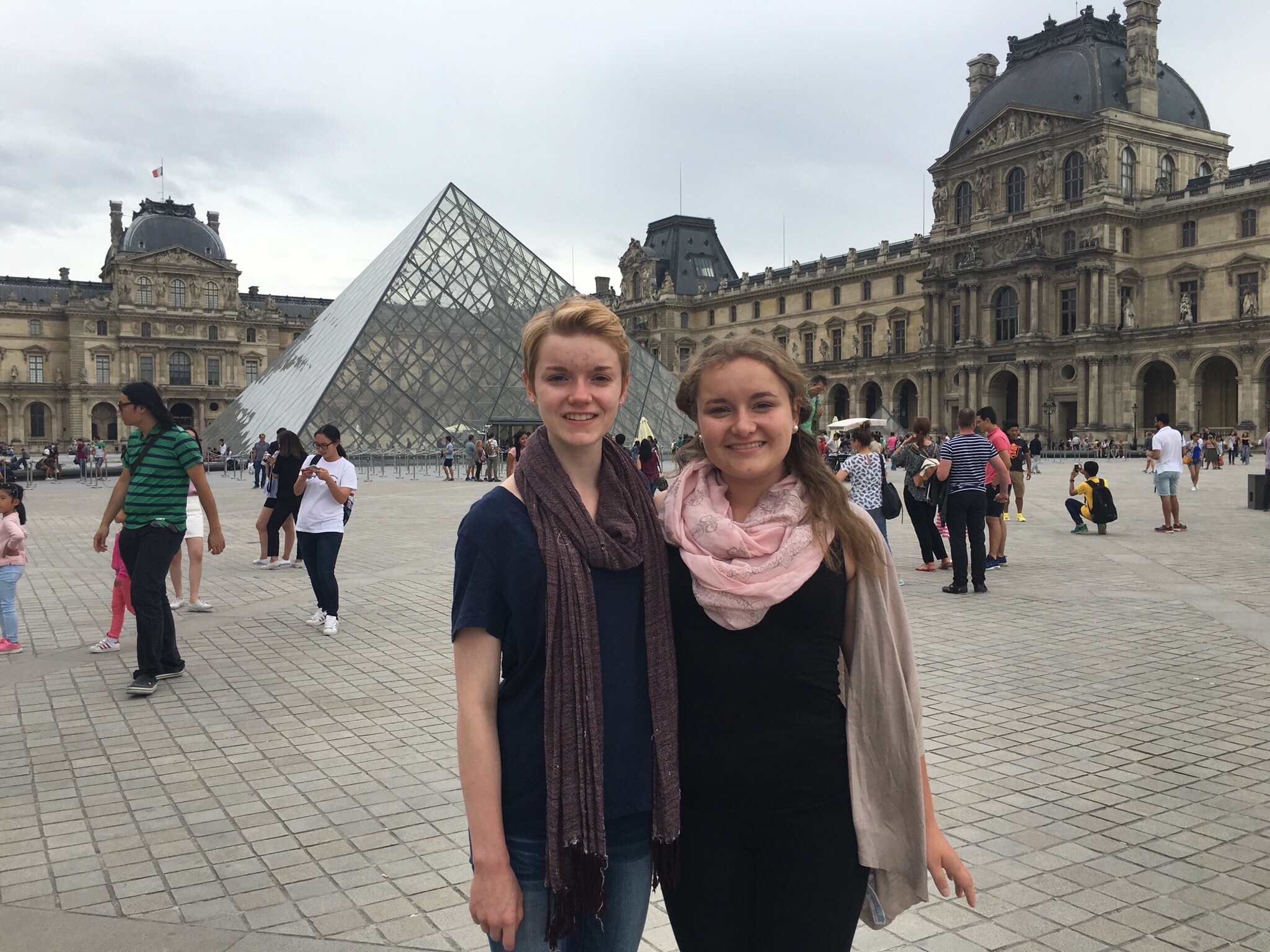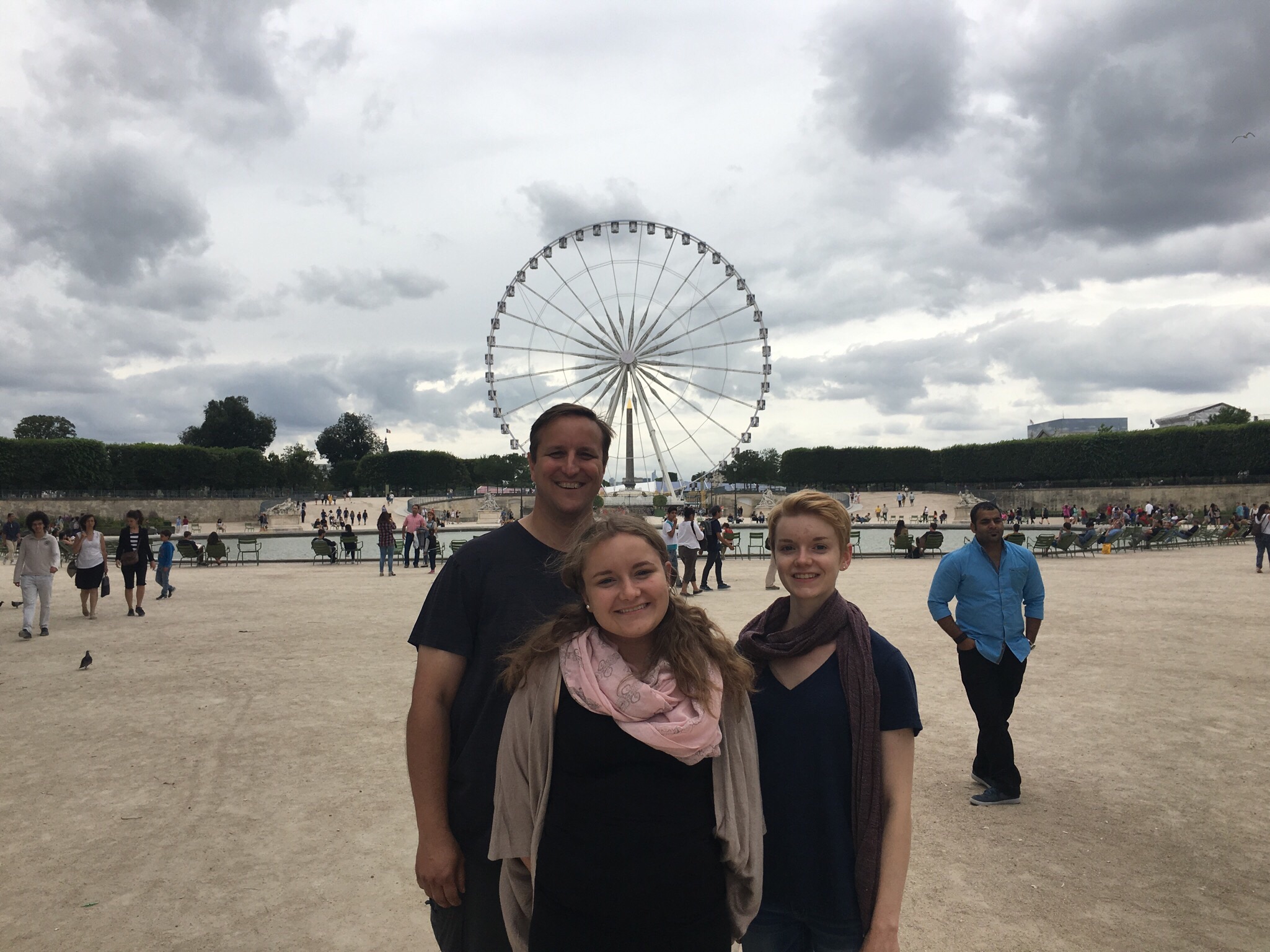 We stopped for what I had planned on being a short break at the Musee de l'Orangerie, a museum dedicated to impressionist paintings. Eight of Monet's water lillies murals are on display here.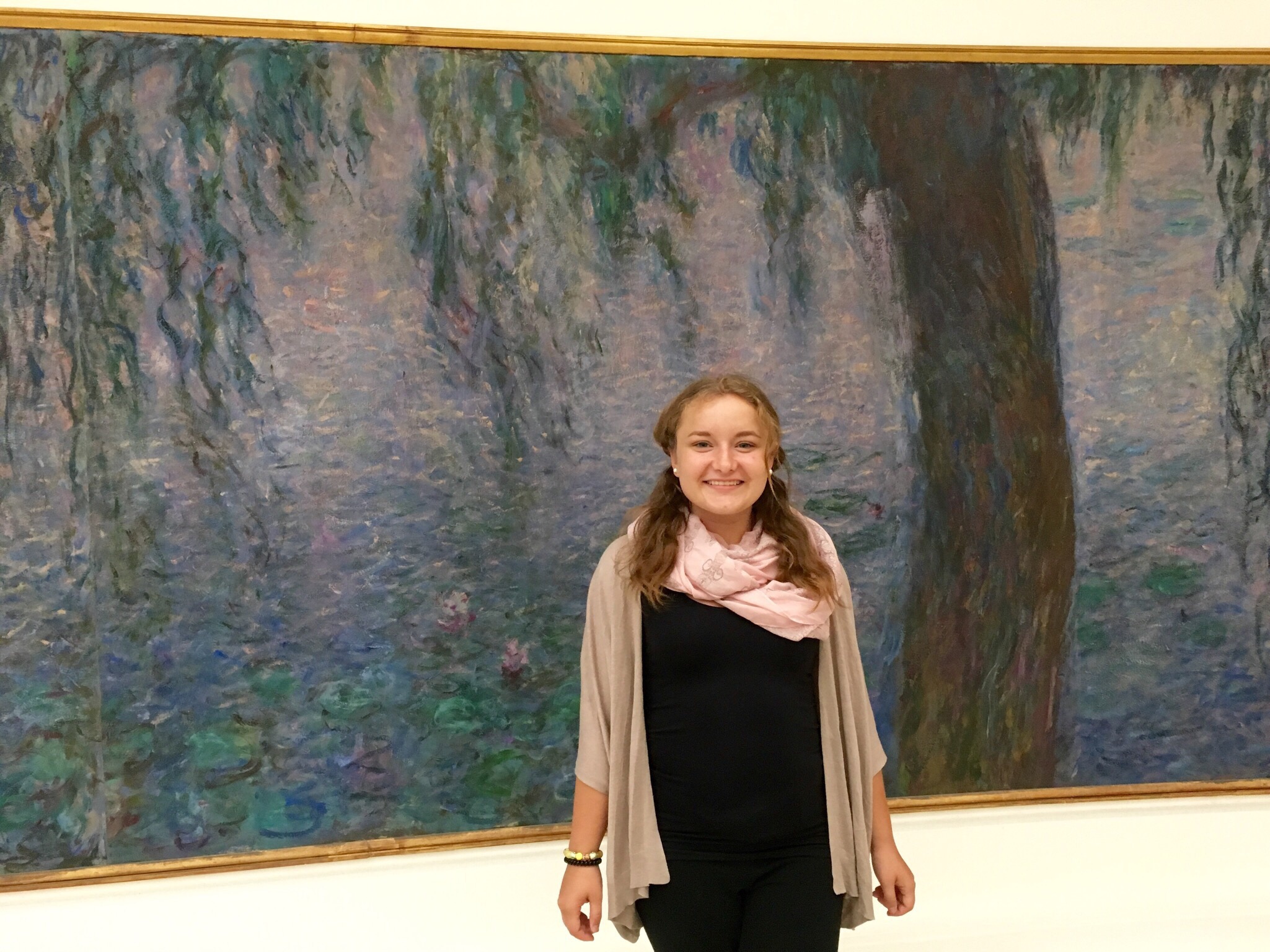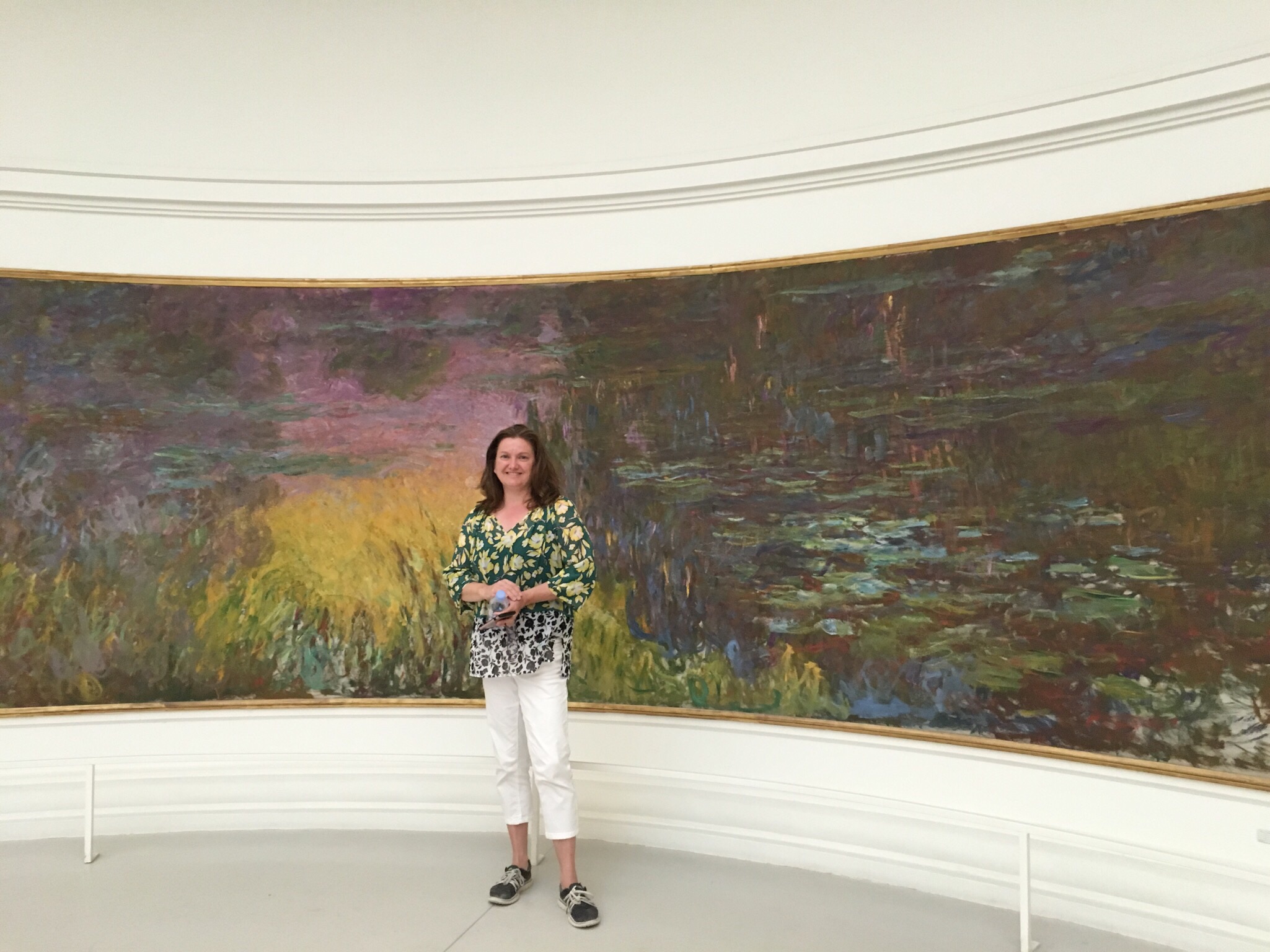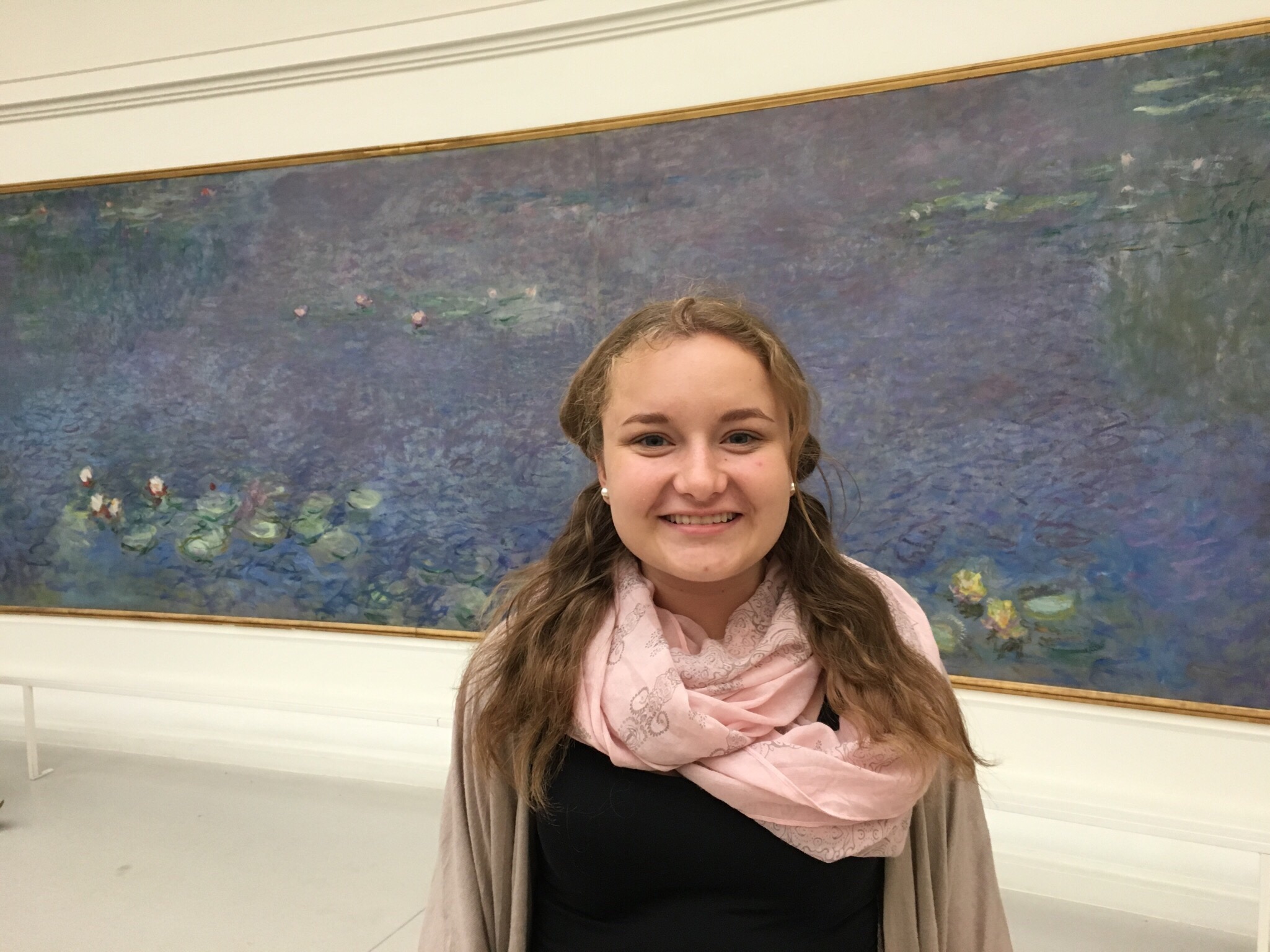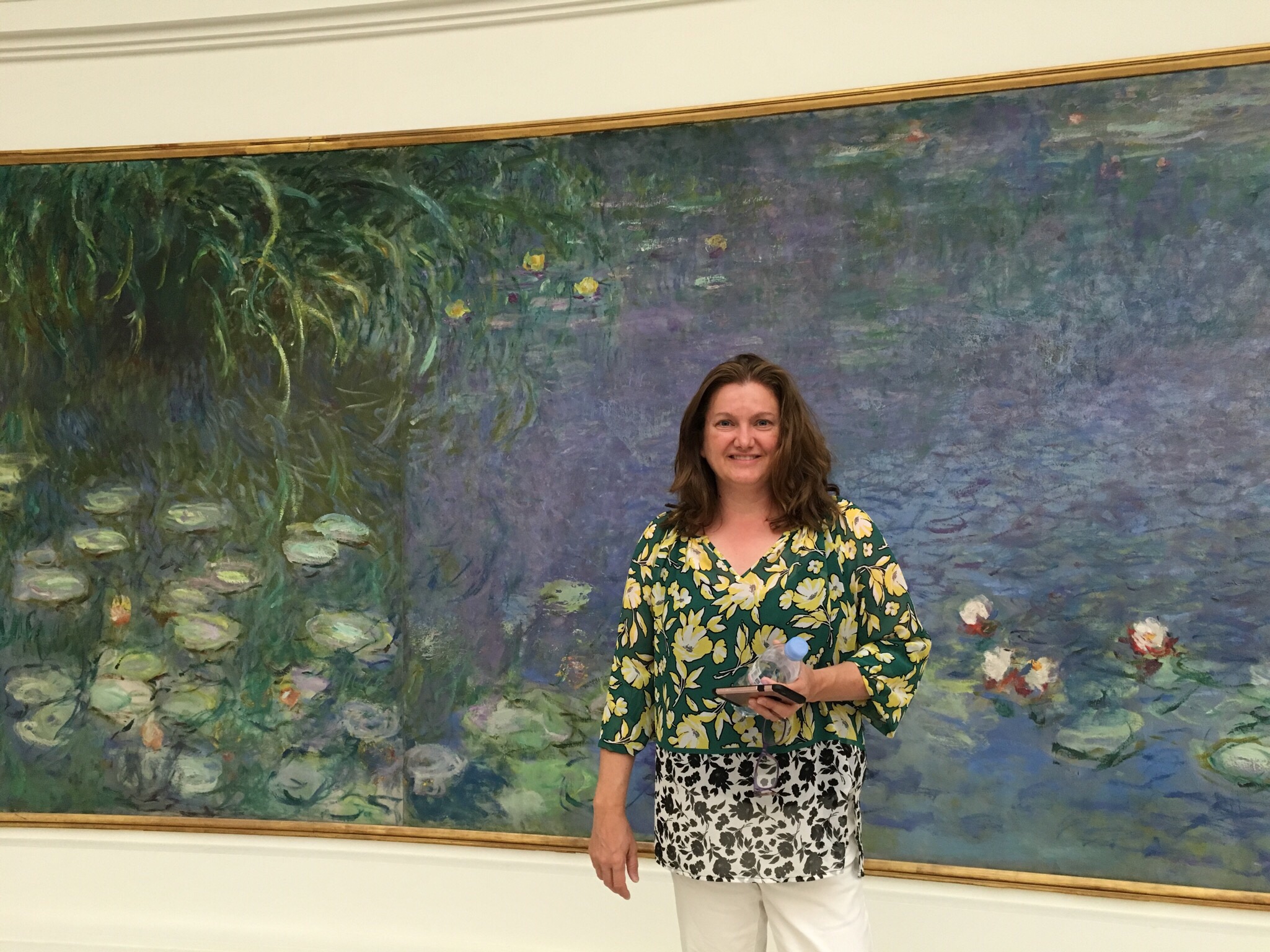 We eventually walked to the Arc de Triomphe, a deceptively large monument built to commemorate Napoleon's victories. It had an observation deck, but we were totally worn out and decided it was meant for another day if we could squeeze it in.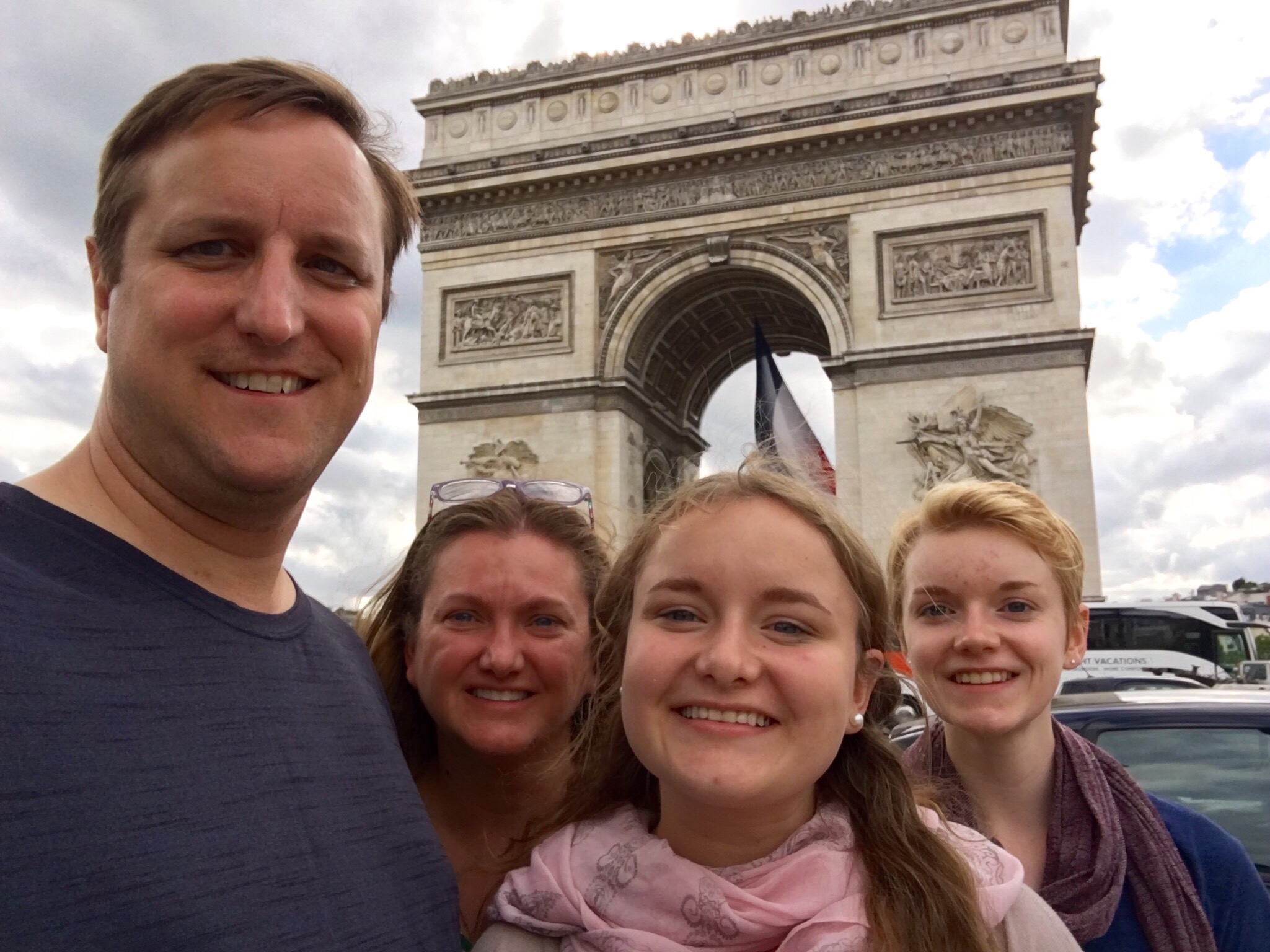 Walking back to our apartment, we paused while crossing the street and stumbled upon a space remembering Princess Diana. We were walking over the tunnel where her car crashed back in 1997. It is a nice tribute that people still leave remembrances here.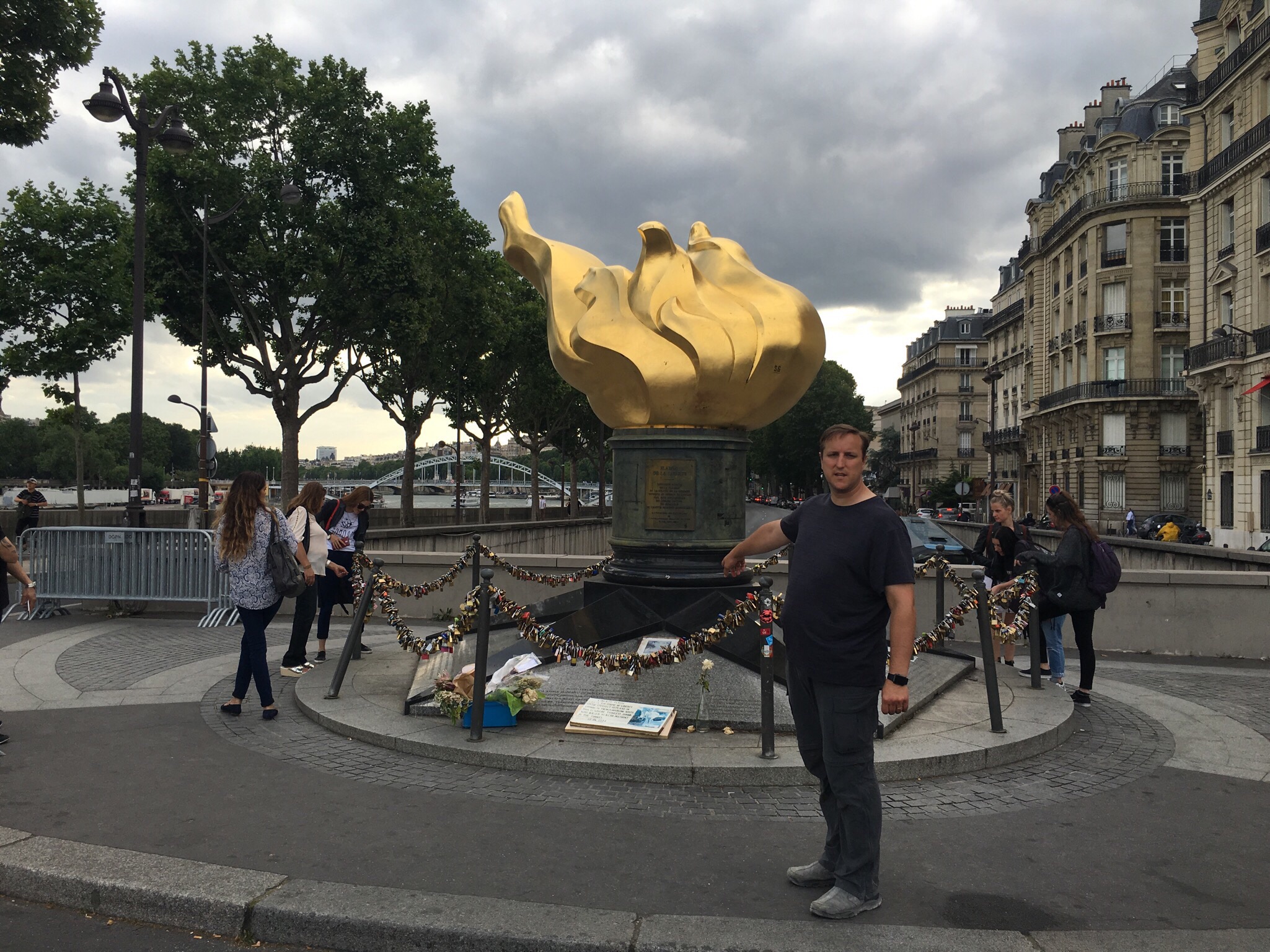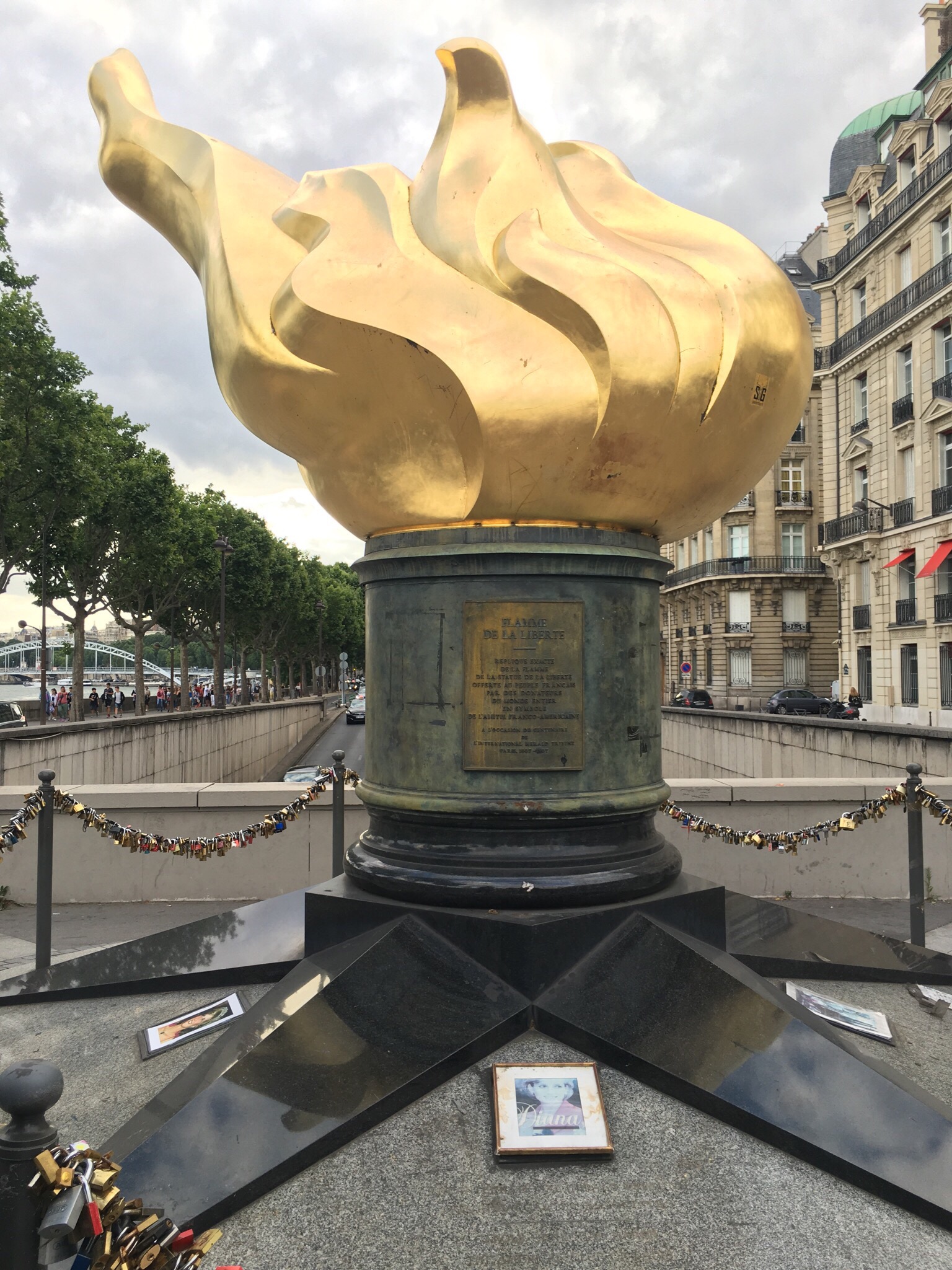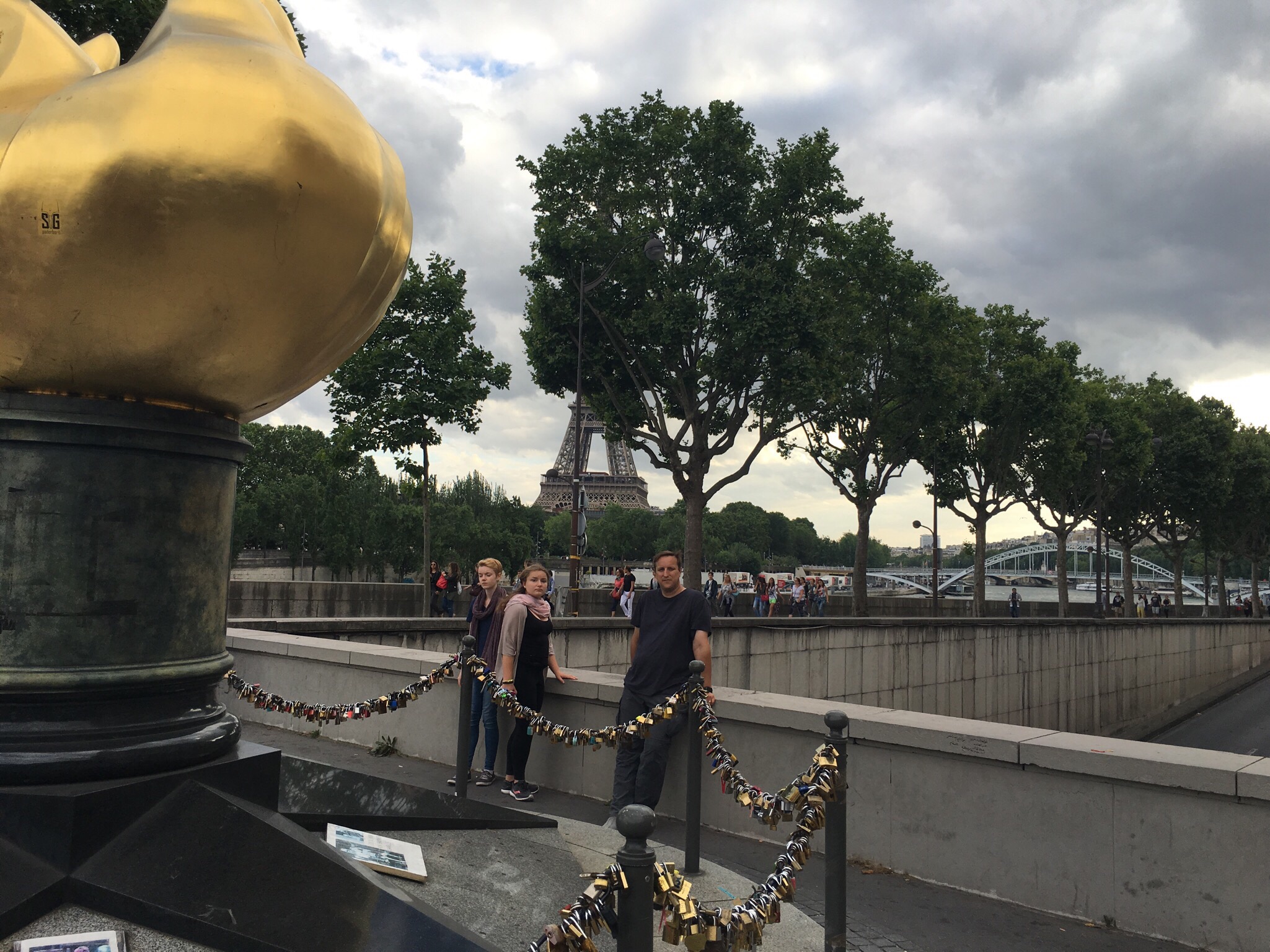 The walk along the river was a nice way to end the night.