Today started with another quick and easy Uber ride — this time to the catacombs. We had purchased tickets in advance, but I'd read you still needed to be early because they only let 200 people into the catacombs system at a time. We were in line and waiting by 10:30 for our 11:00 tickets, and we still didn't get down until 11:30.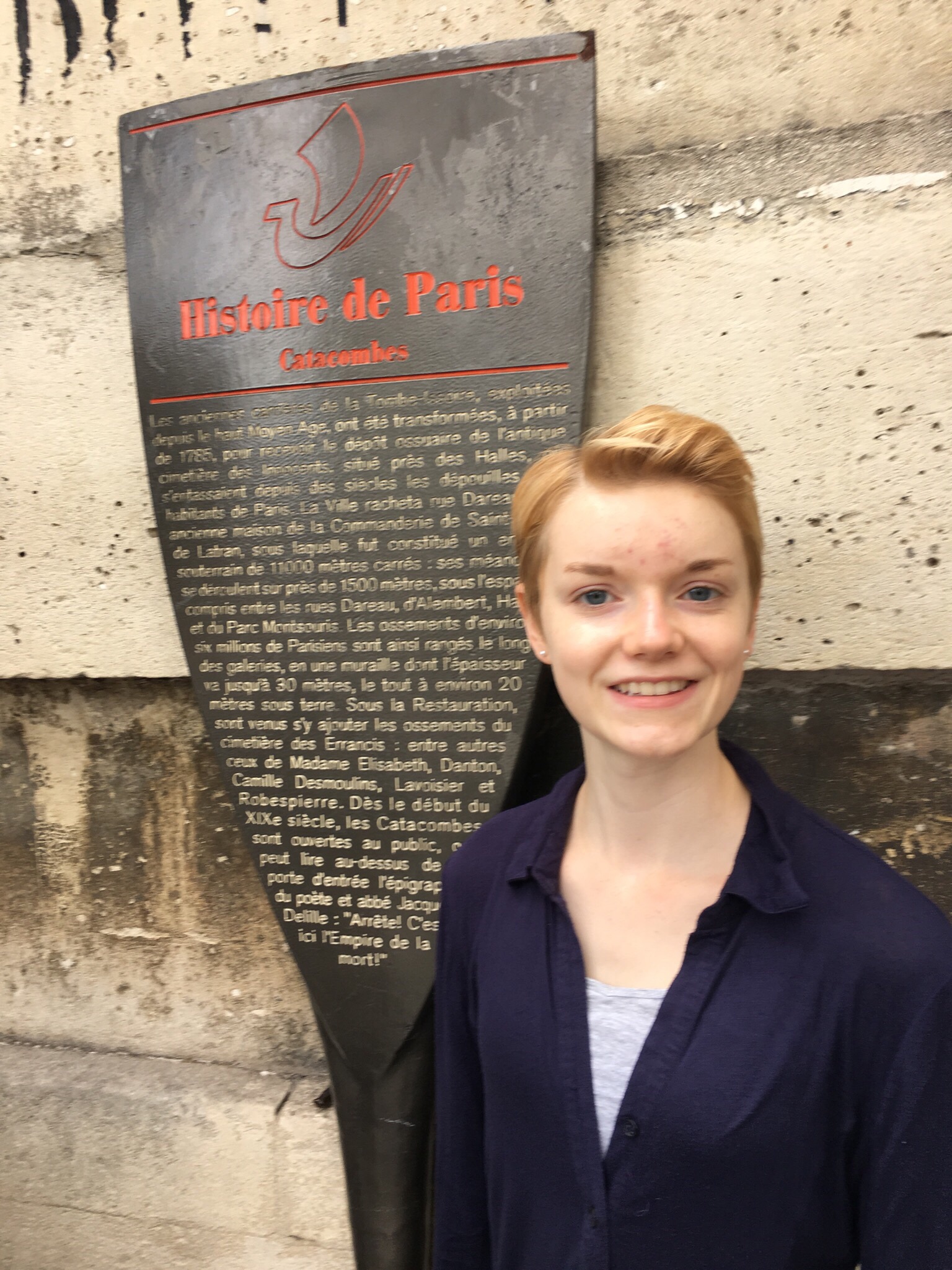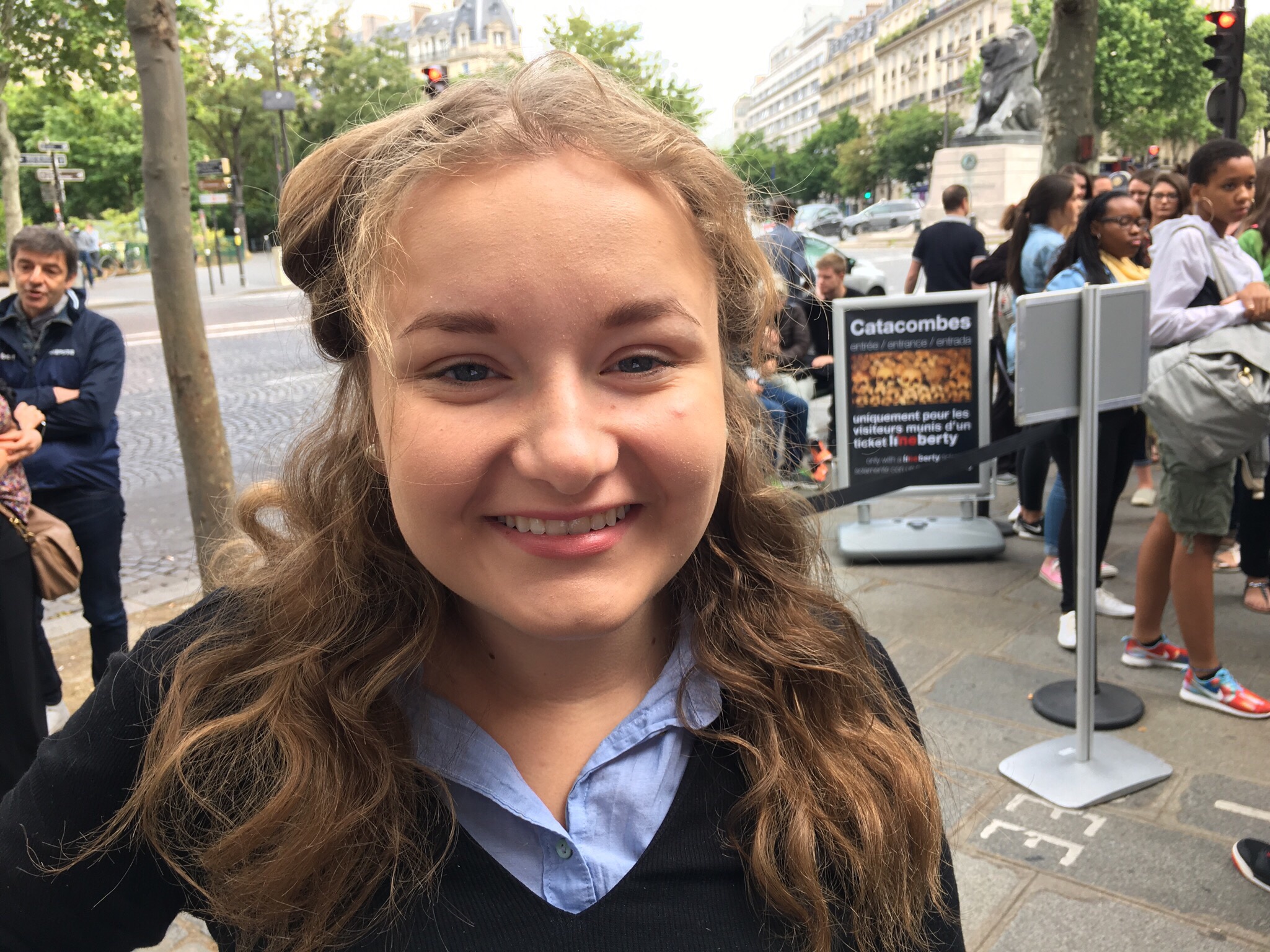 The remains of over 6 million people were moved here in the late 1700's in an effort to empty the cemeteries. Also, the year 1774 saw a series of cave-ins with the mine and tunnel system Paris had going, and creating the ossuary was part of an effort to reinforce and create structurally sound tunnels.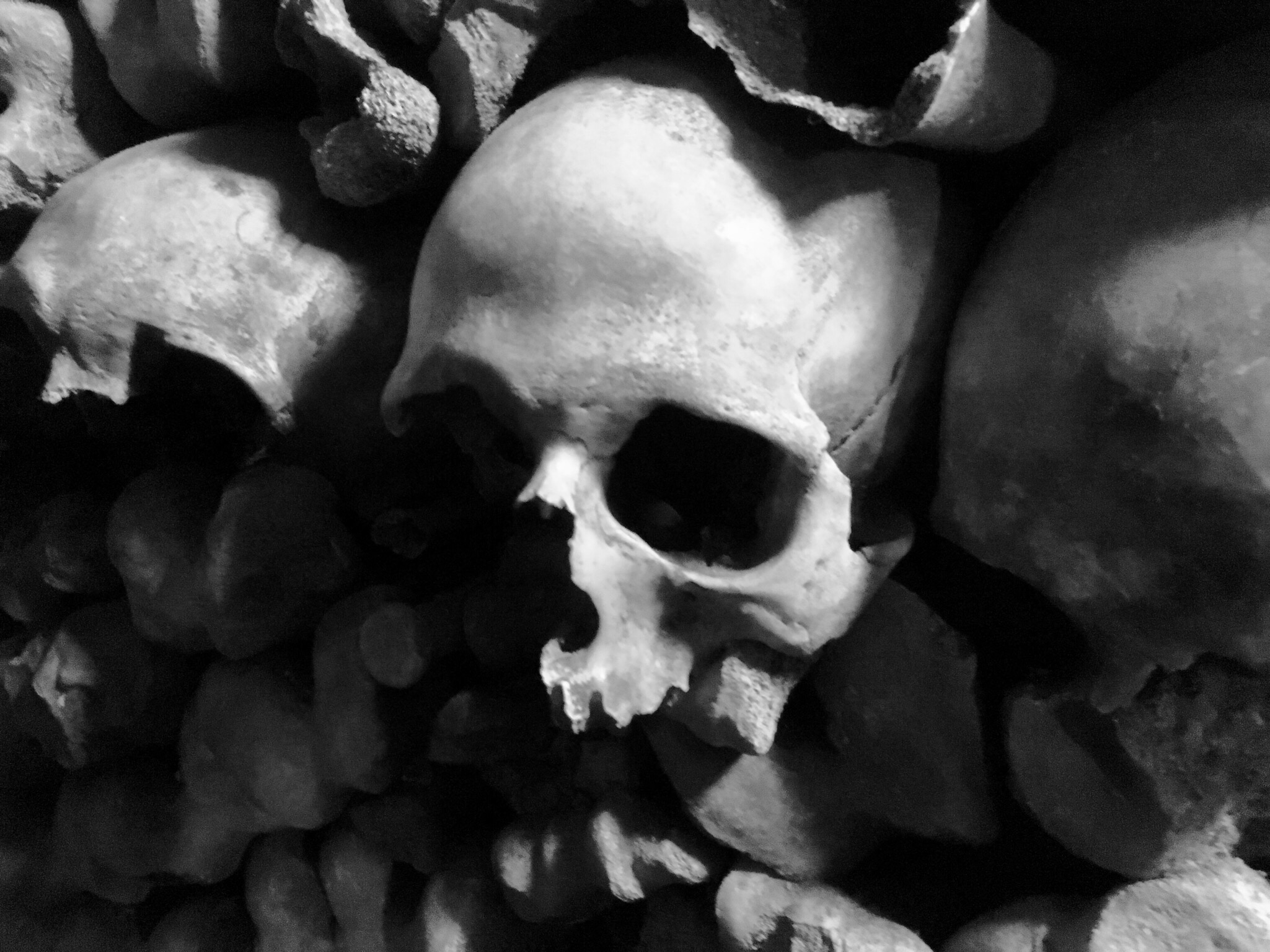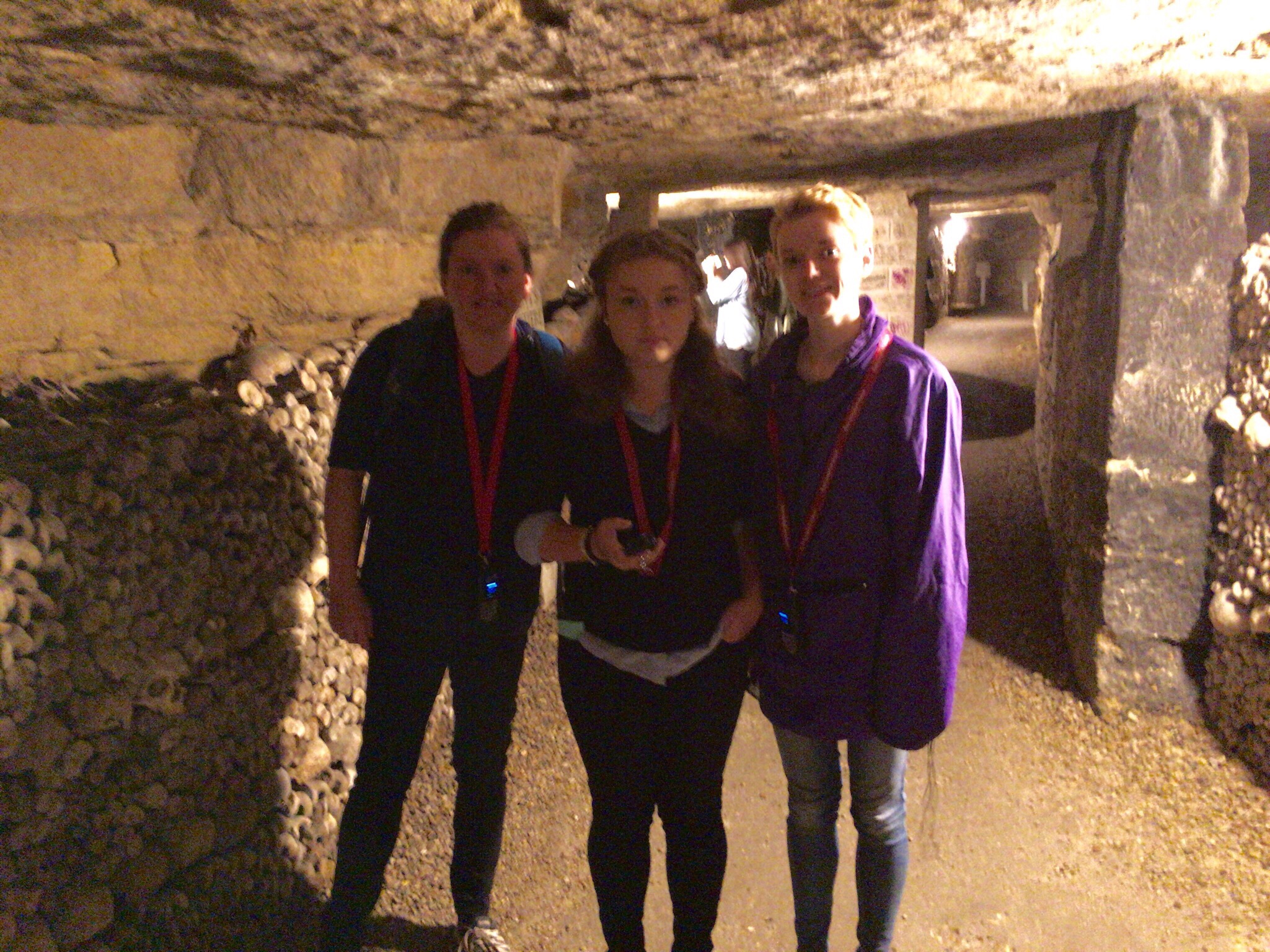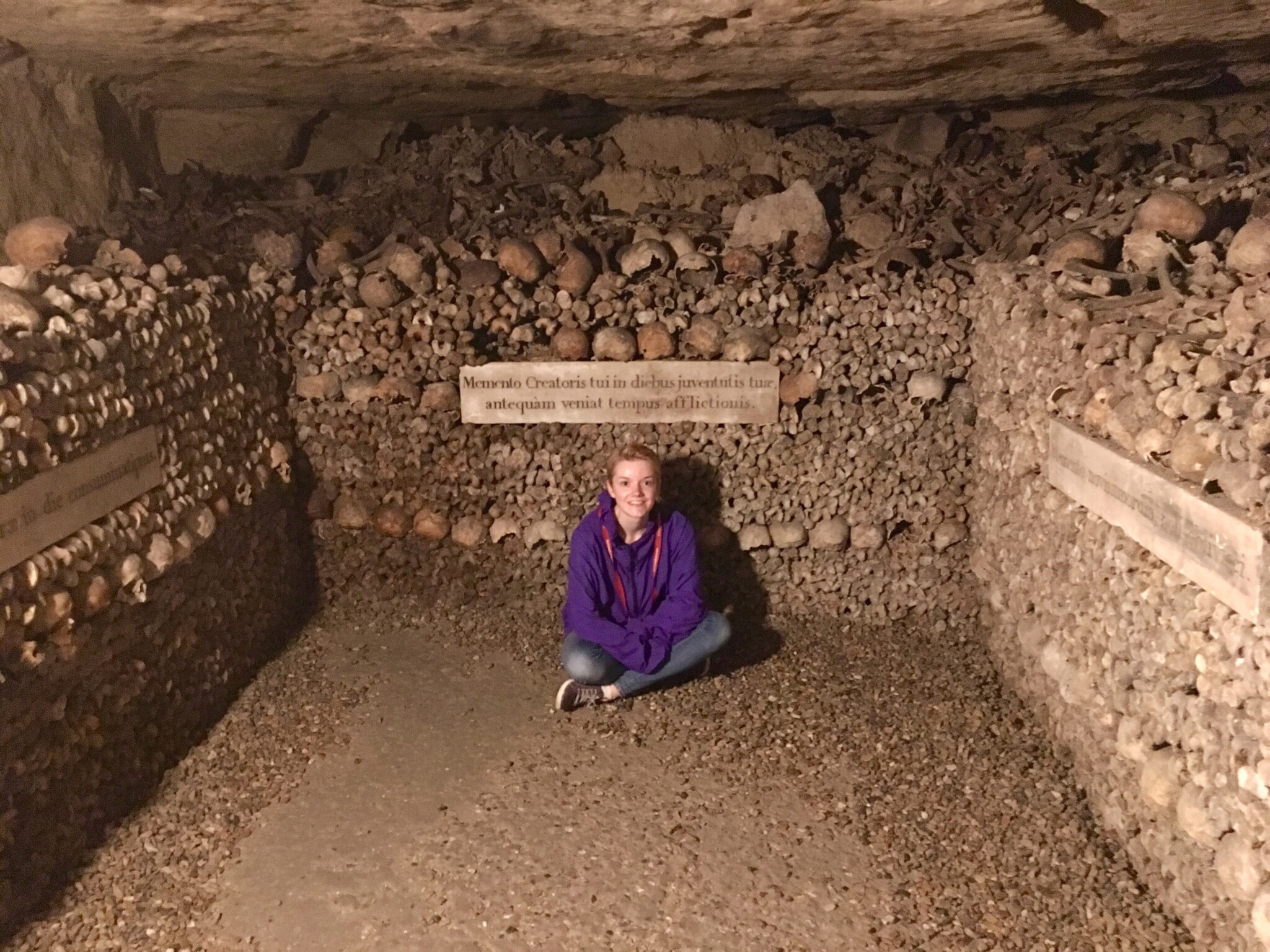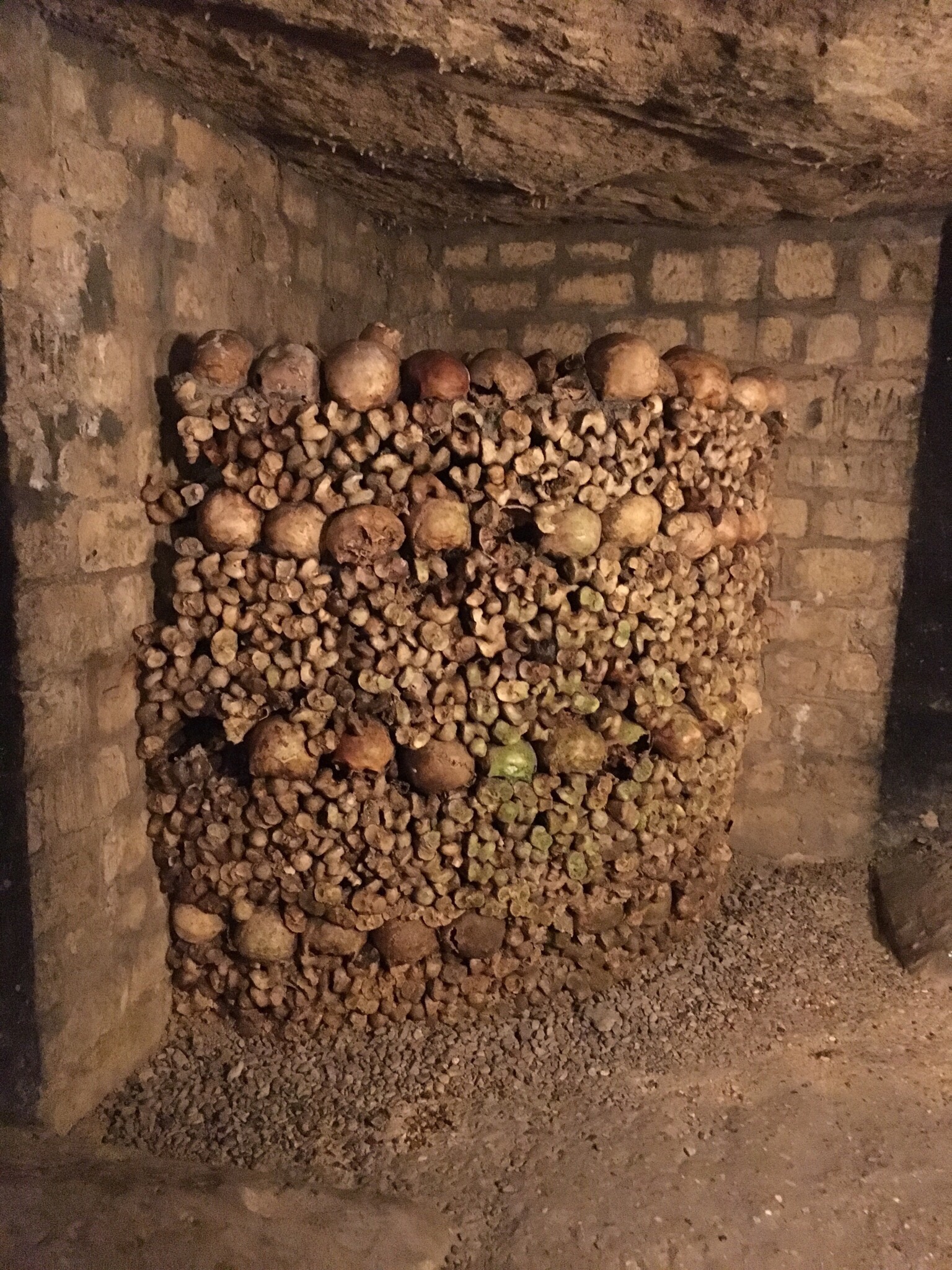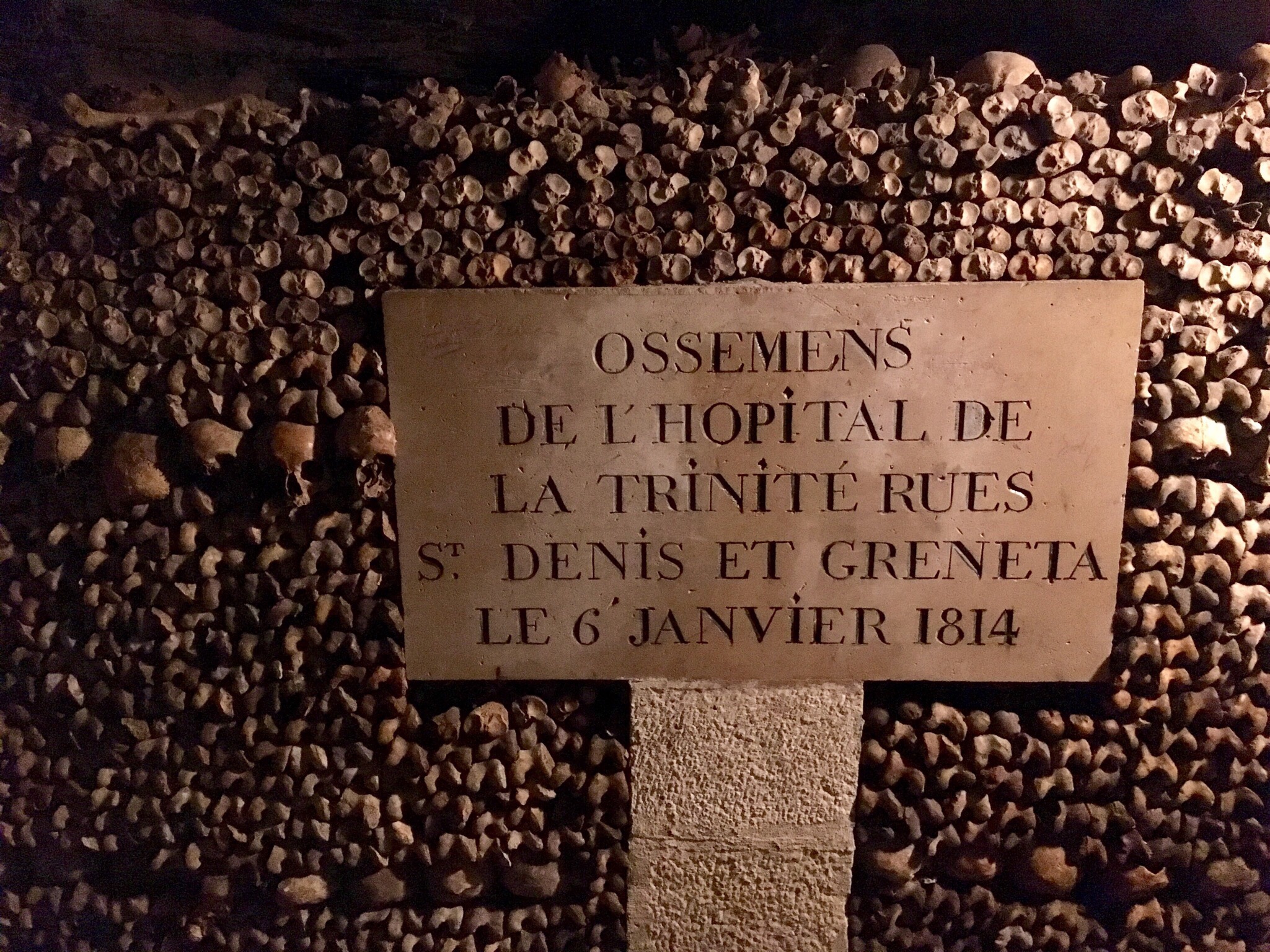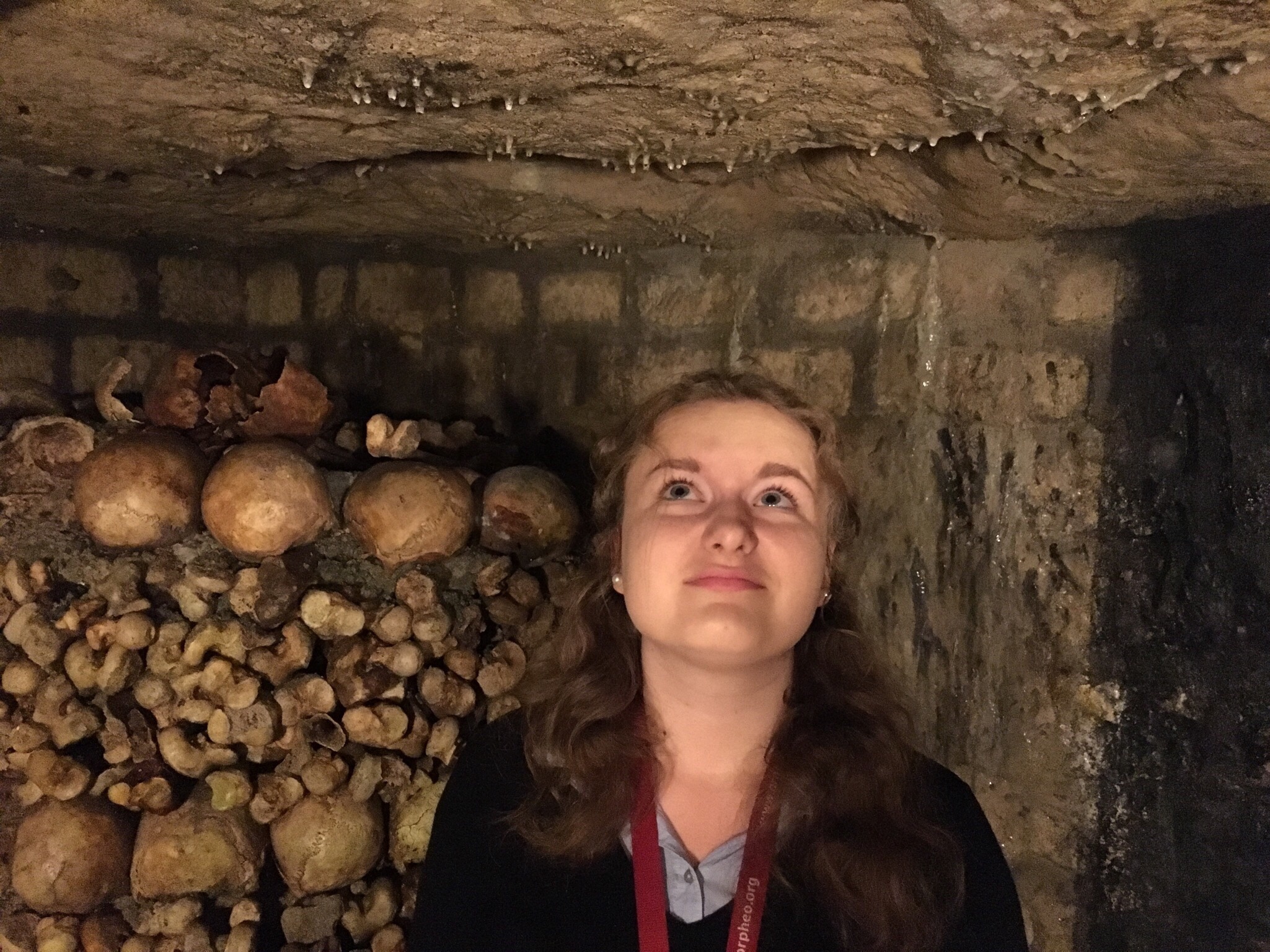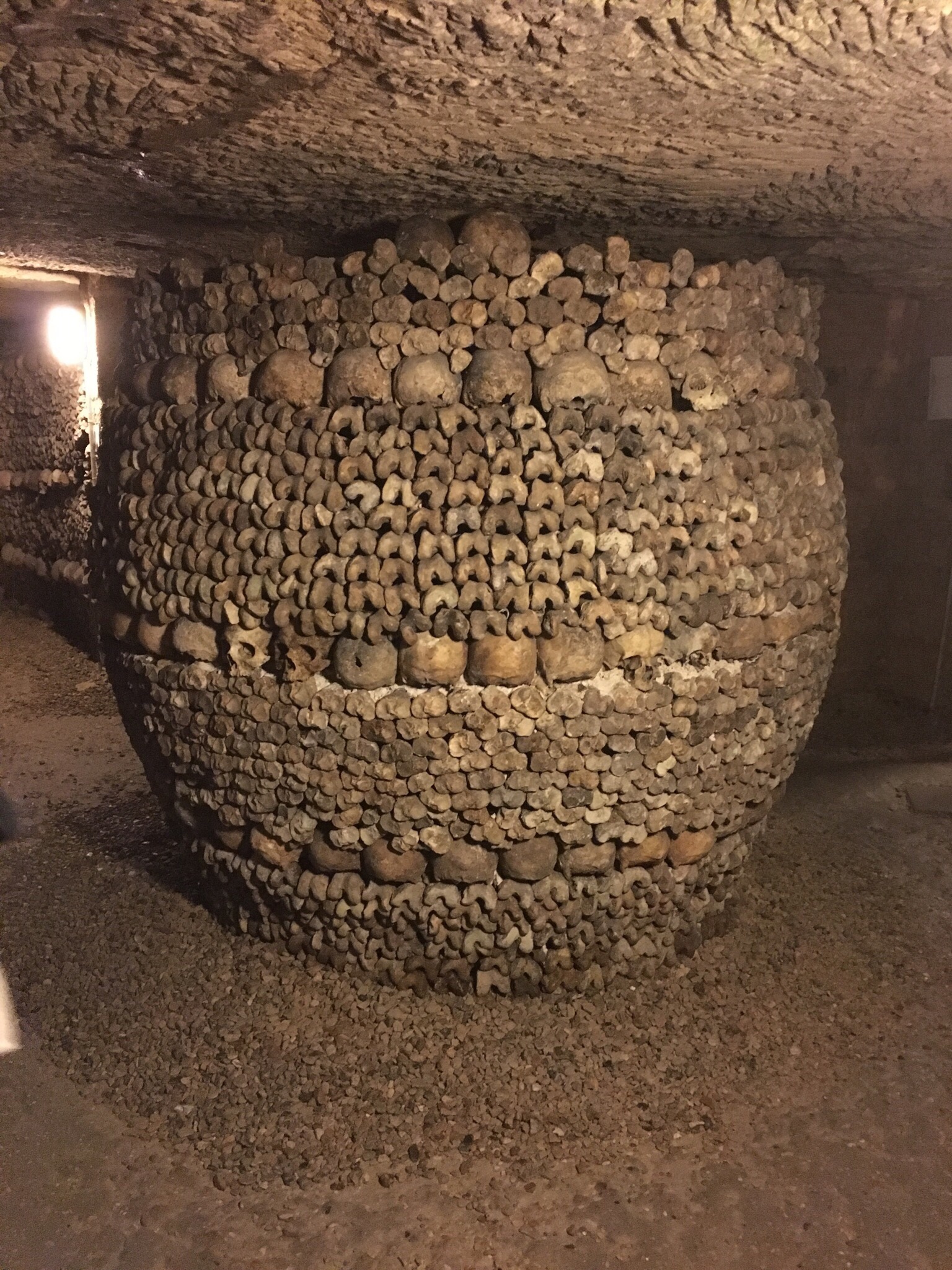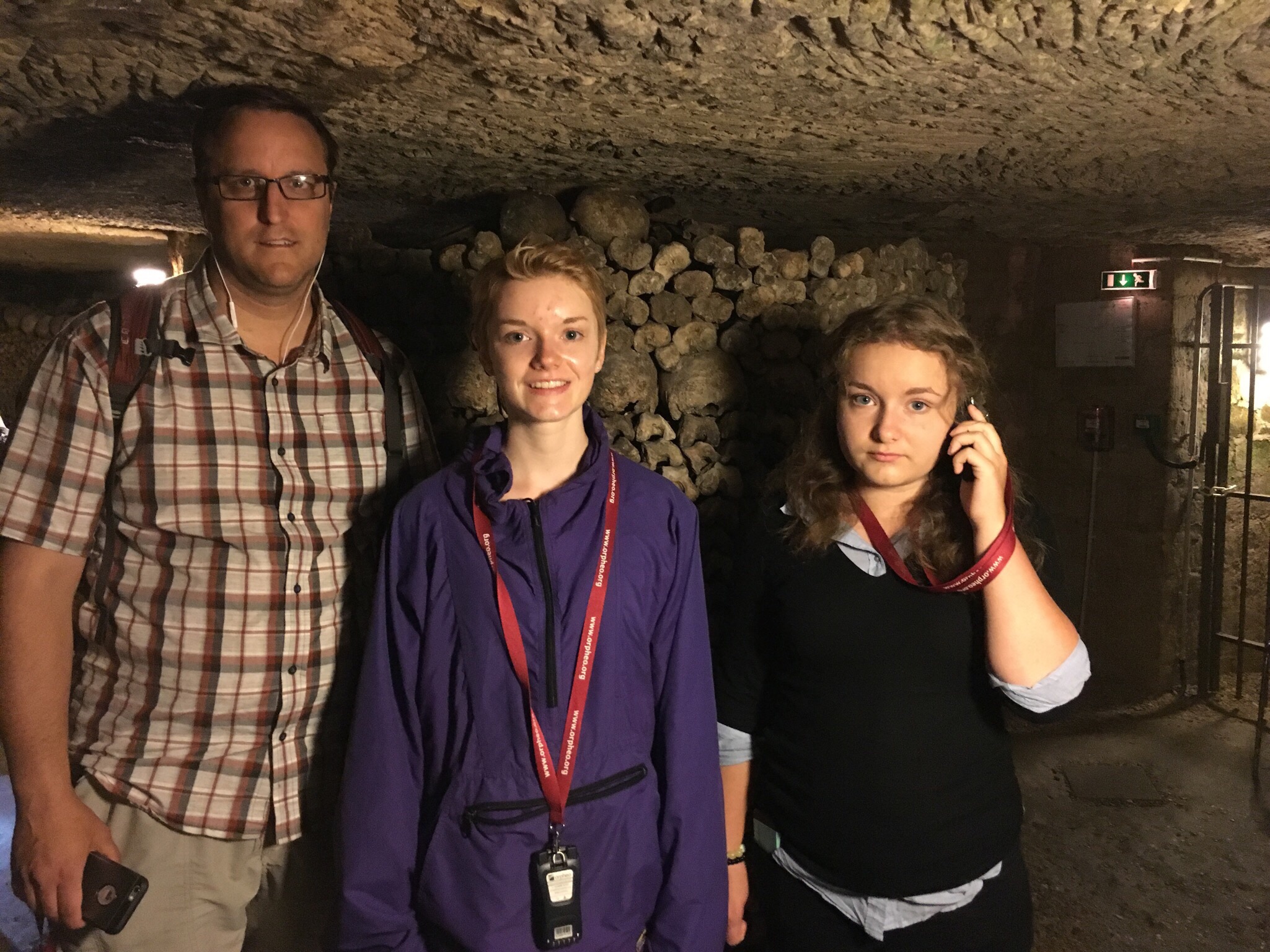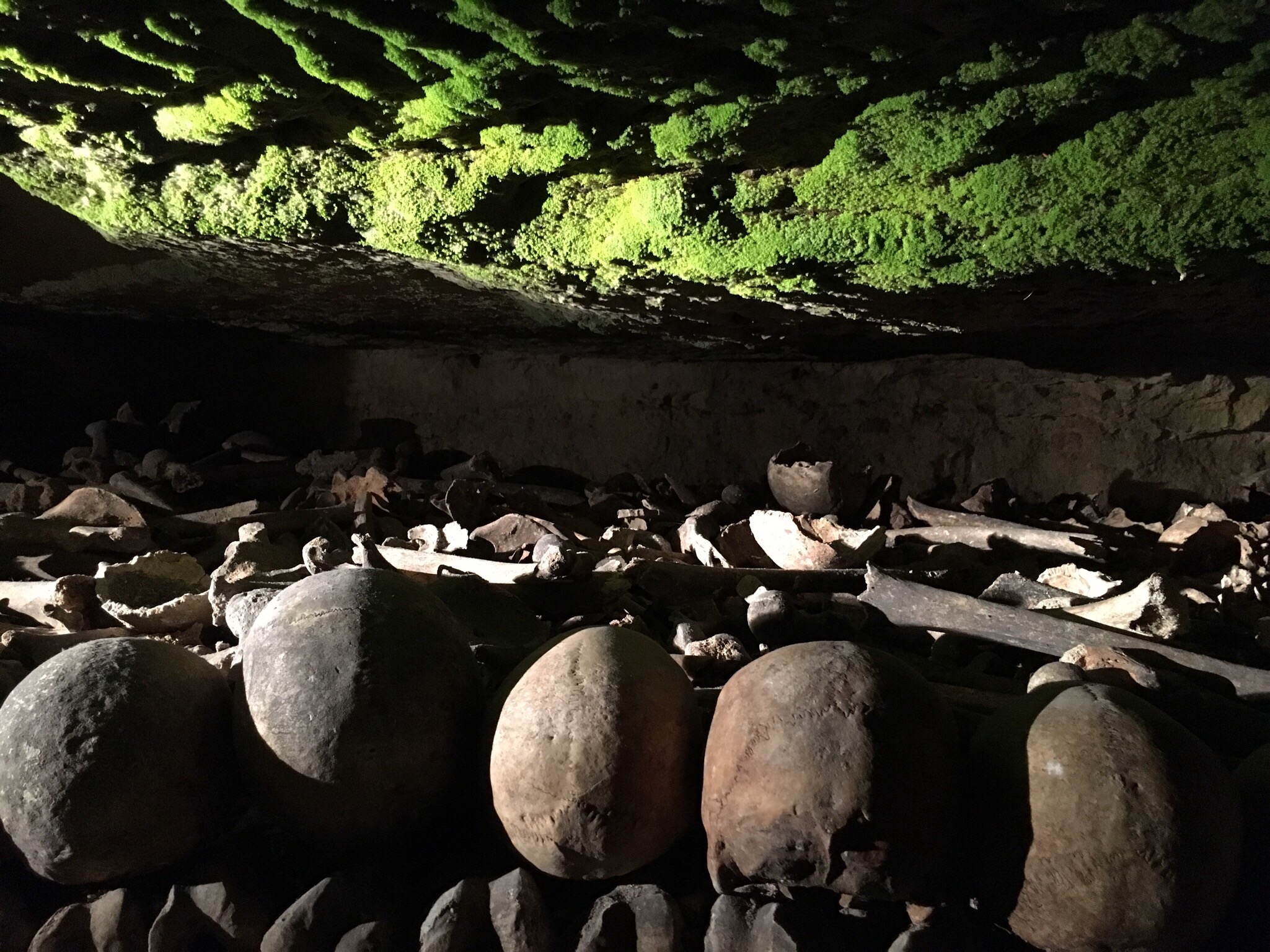 Mike was fighting a cold, so the miles we would be walking to our other destinations just felt like too much. He decided to work out the Paris bike sharing system. The girls and I started walking and found both an outdoor market and a grocery along our way to the Luxembourg Garden, a beautiful outdoor area originally created in 1612 by King Henry IV's widow, Marie de' Medici, who lived in Luxembourg Palace on the grounds. Today it was a nice place for a picnic and a break.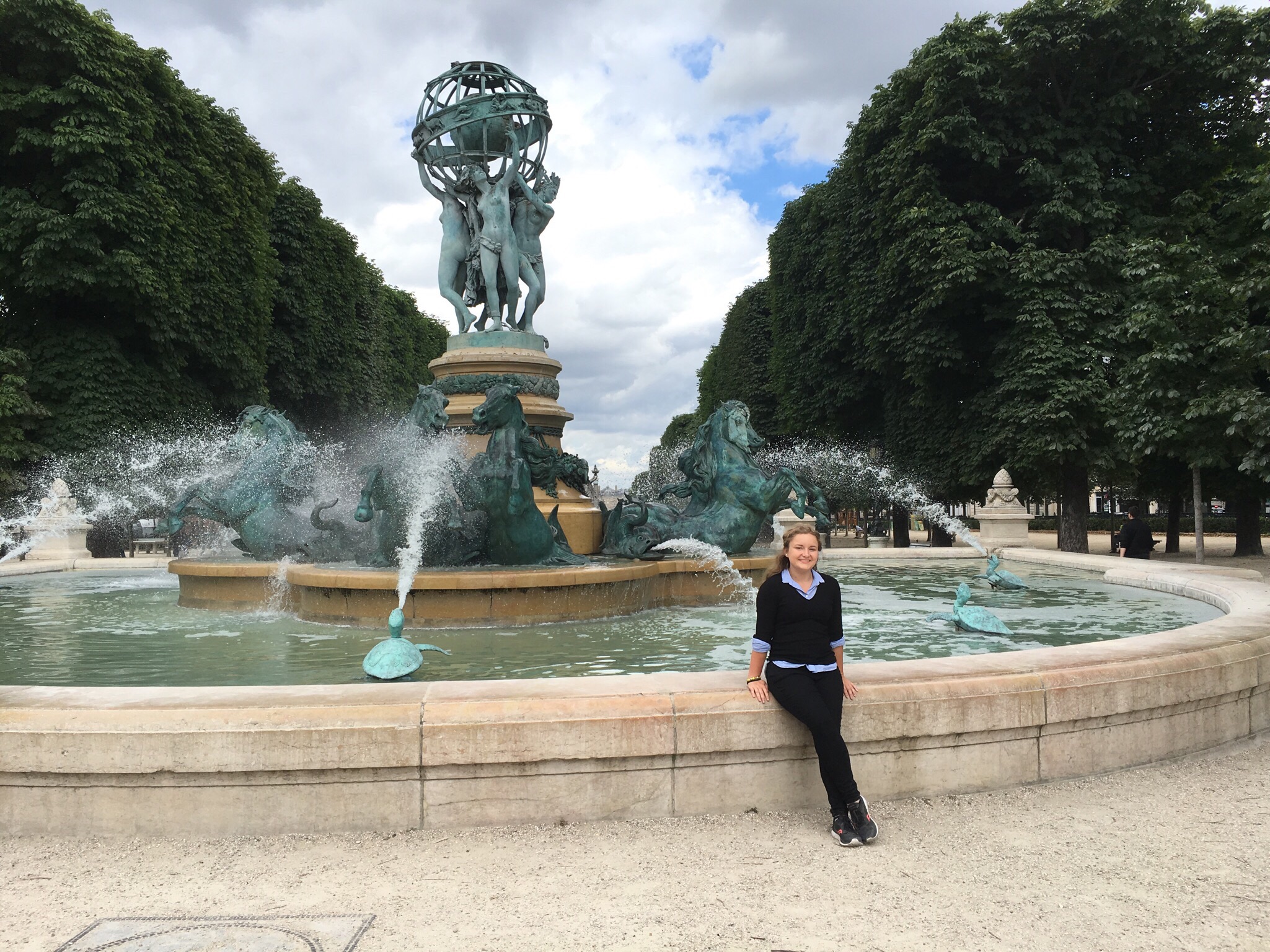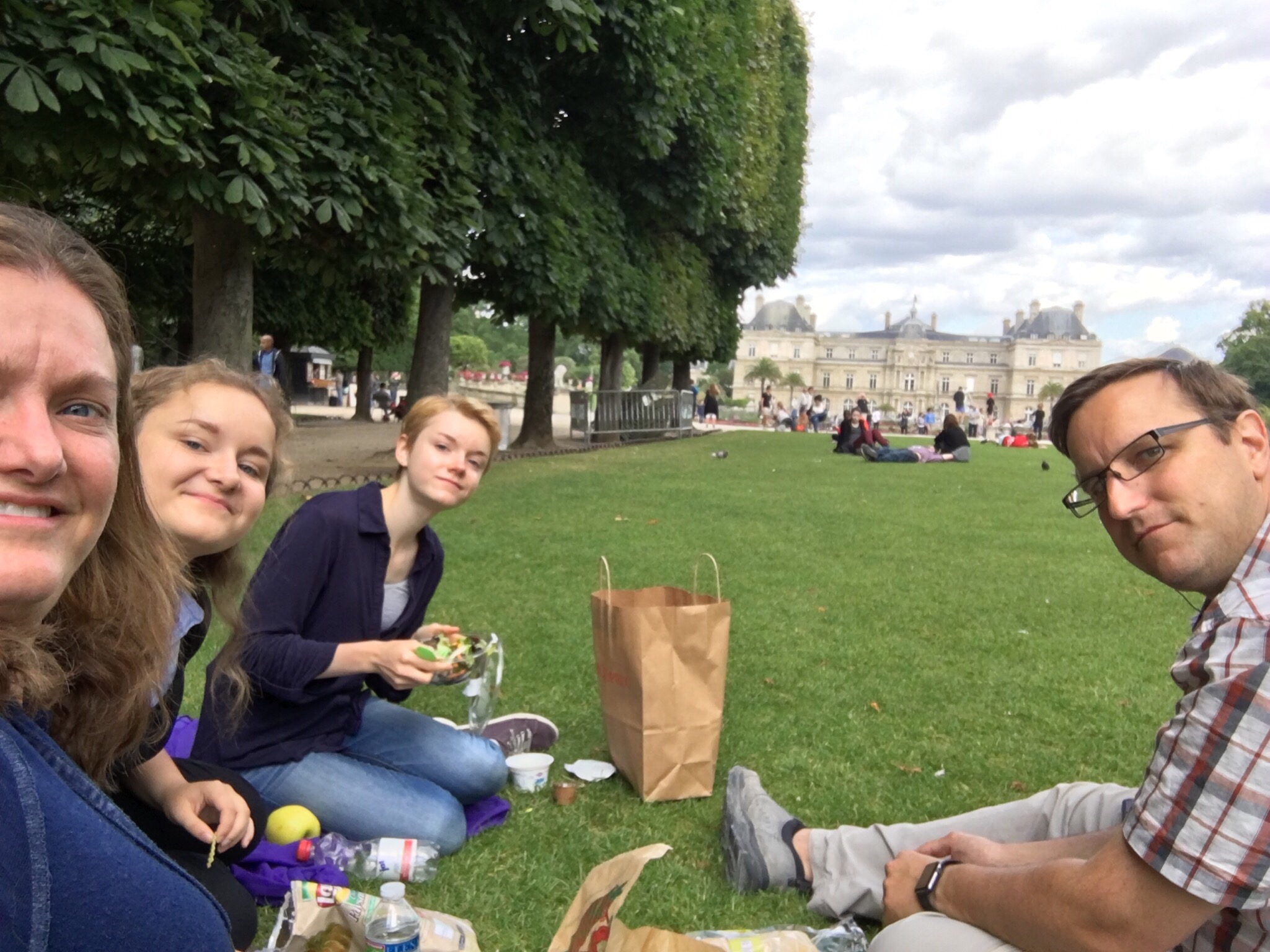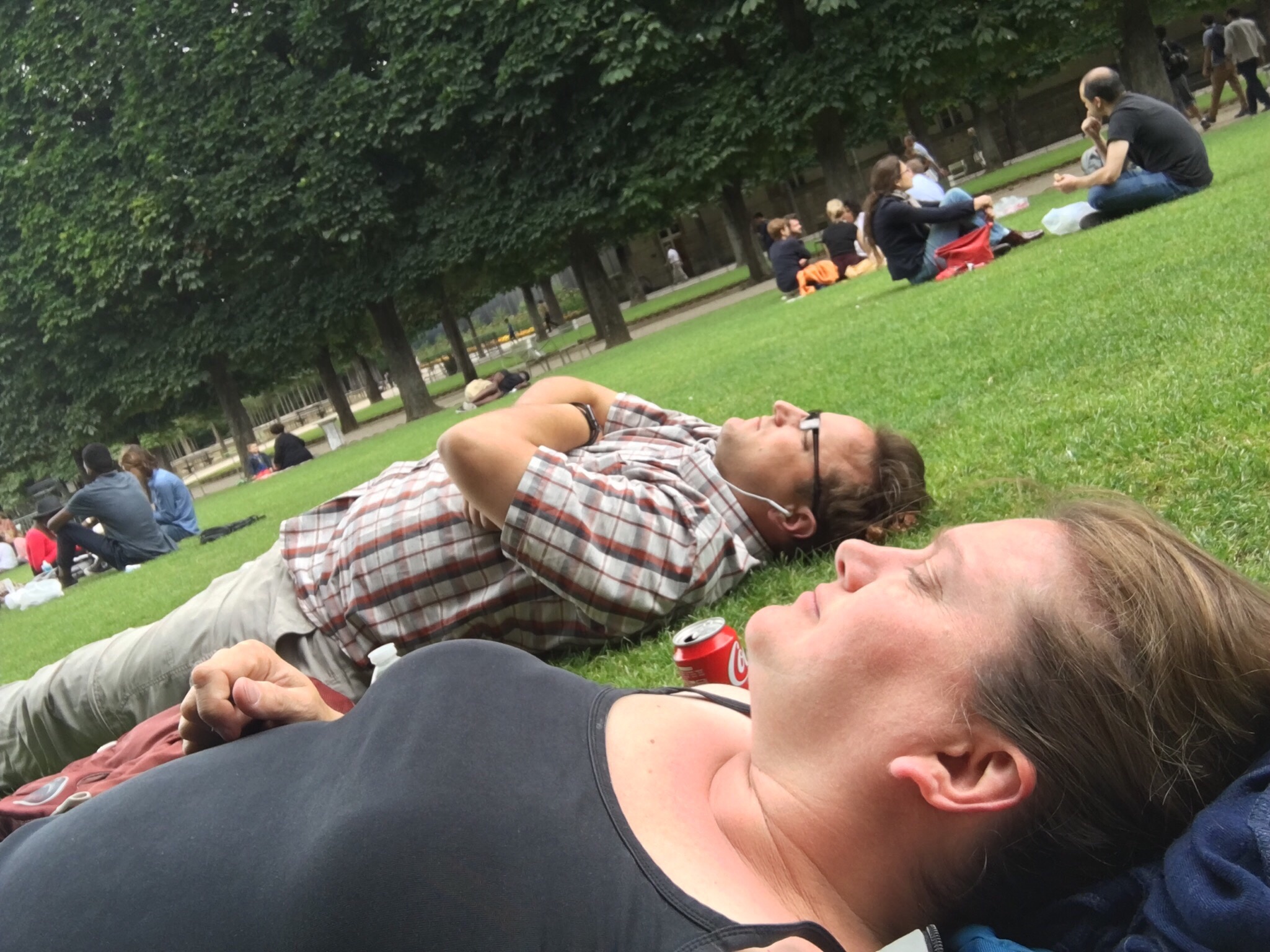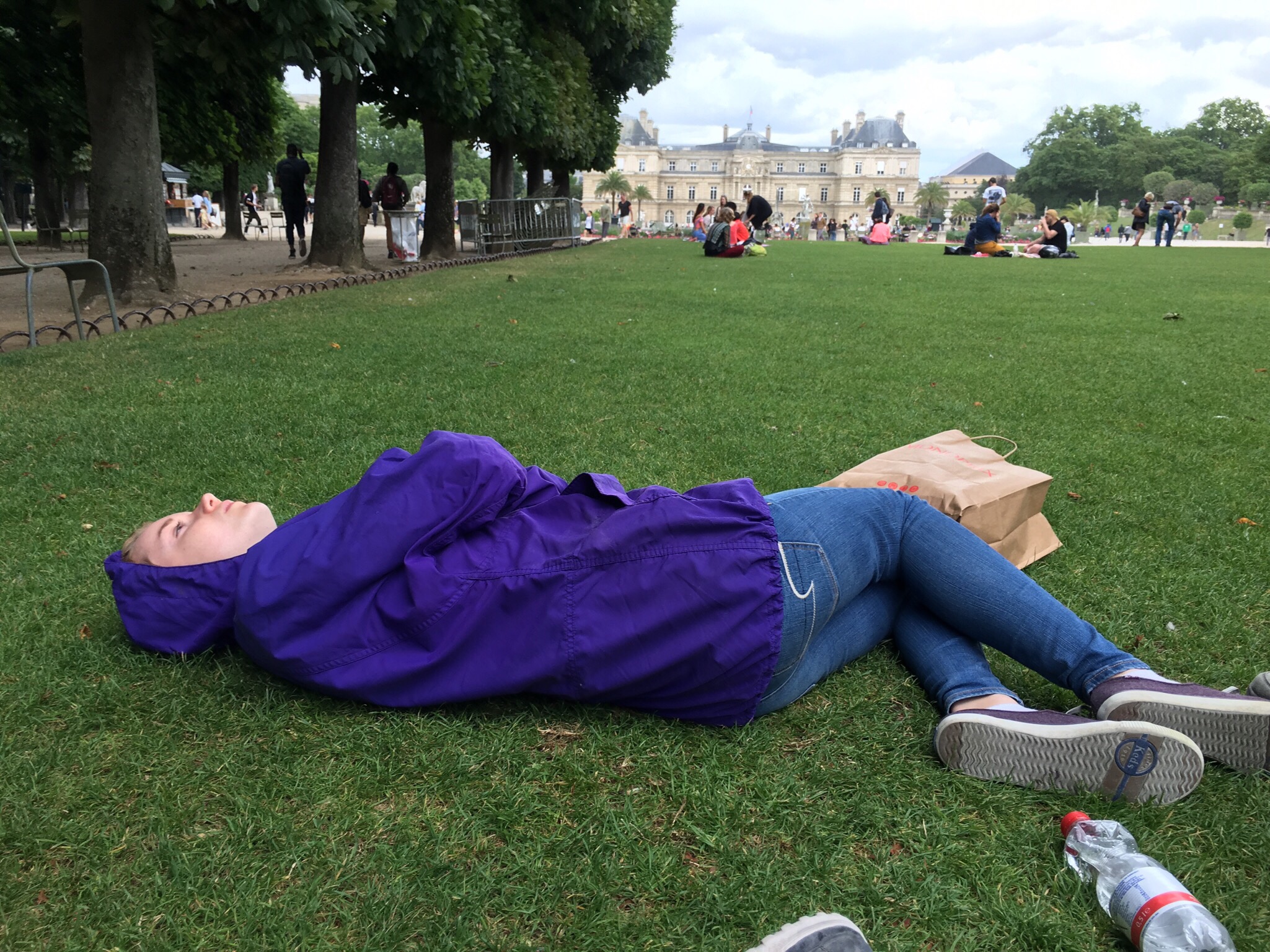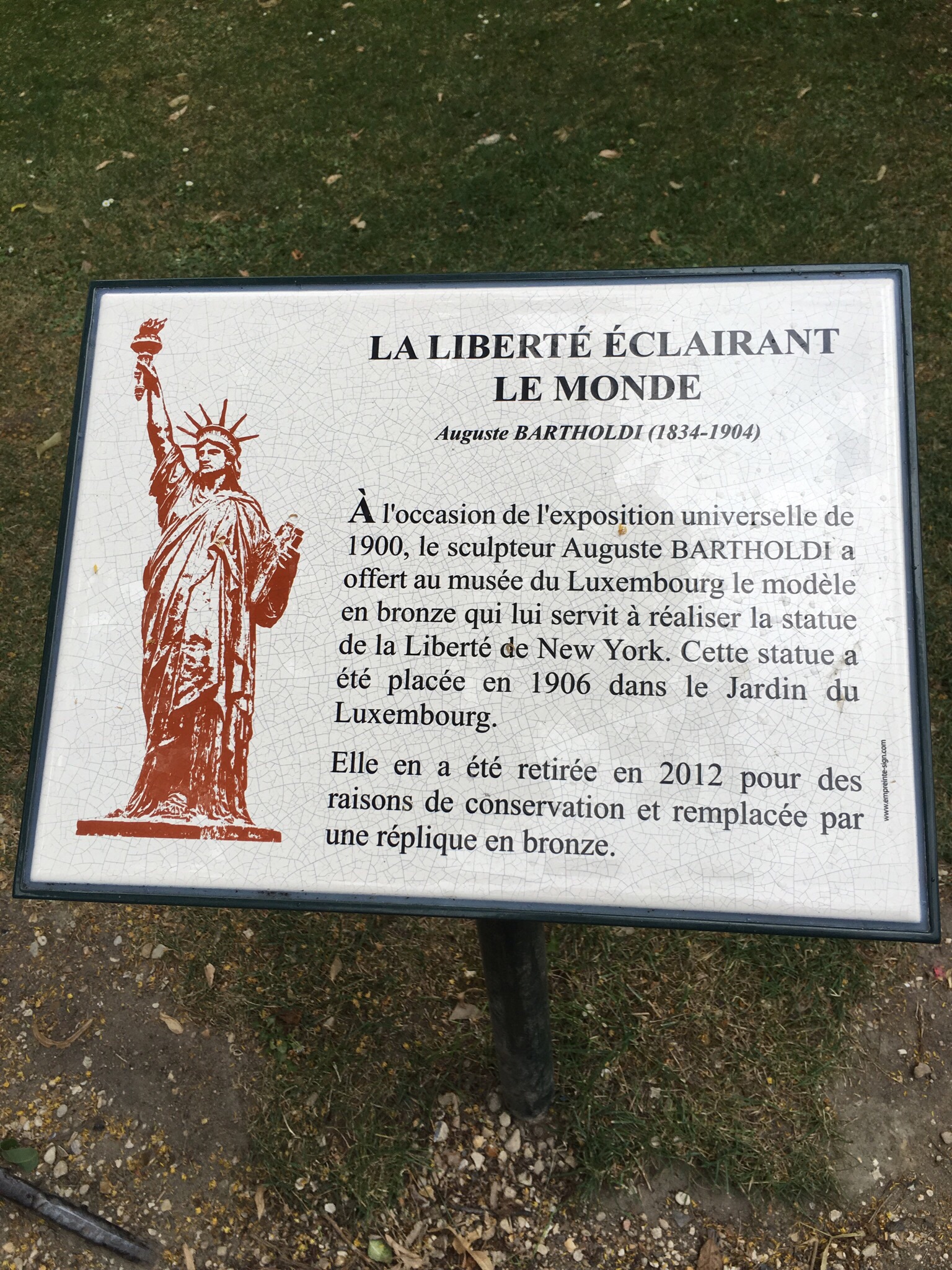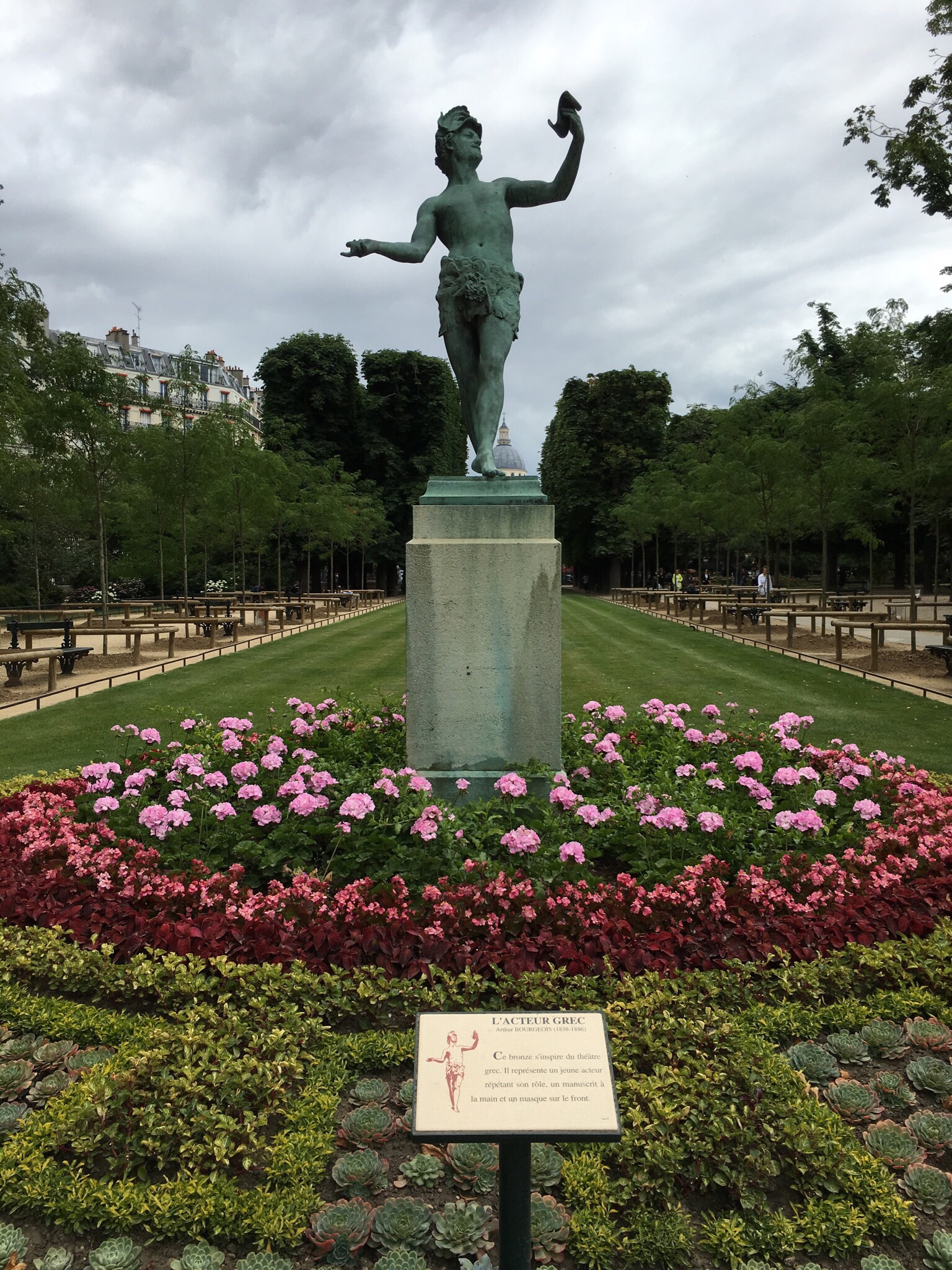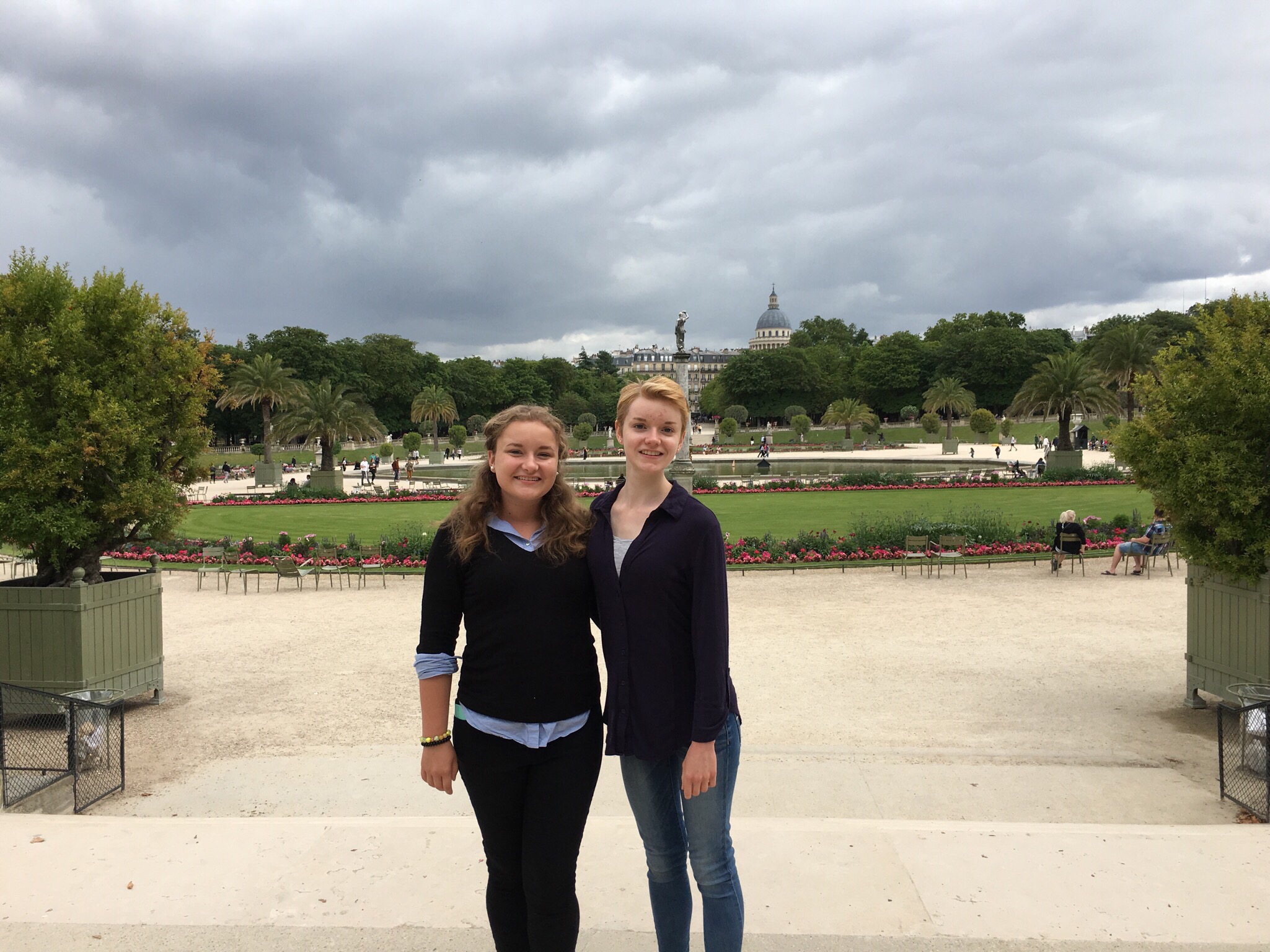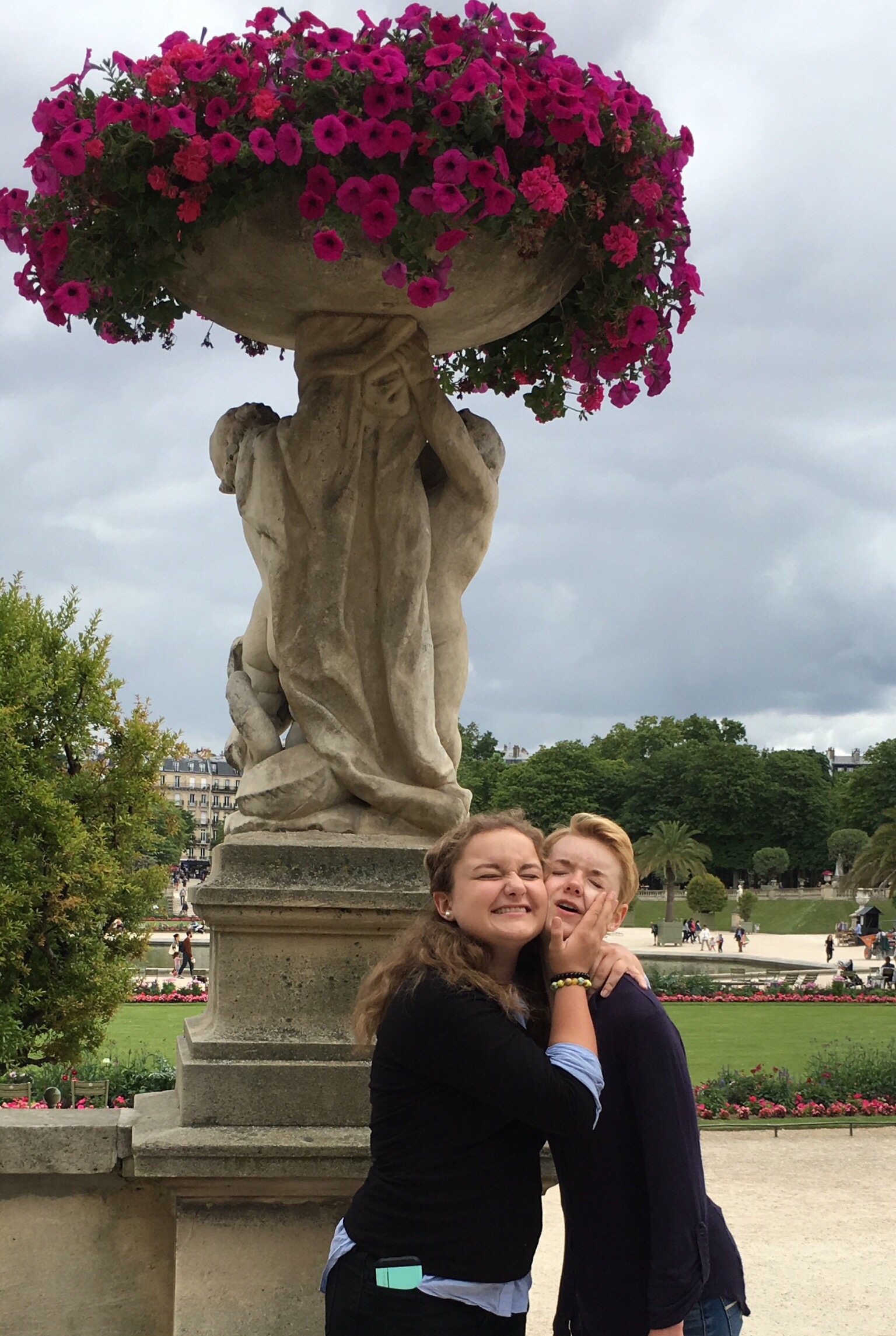 Mike continued his bike ride and met us a mile away at Notre Dame Cathedral. He had downloaded Rick Steve's walking tour of Notre Dame, so by the time I had decided to hop into an English tour, he was already inside and doing his own thing. This was a good thing because our tour guide, while very thorough, spent a lot of time outside discussing the exterior of the cathedral. To speed up our time inside, when she finally got us through the entrance, we joined up with Mike who gave us his own highlights tour of the building's interior. Julia declared this her favorite cathedral so far because of the rose windows and the beauty of all of the smaller chapels. I thought it was quite dark and dreary compared to many we had previously seen. I was intrigued by the story that Hugo's Hunchback of Notre Dame included many sections about the gothic architecture of the building and ultimately may have renewed interest in the cathedral itself and saved it from demolition at a time when many were considering tearing it down and reusing the stone.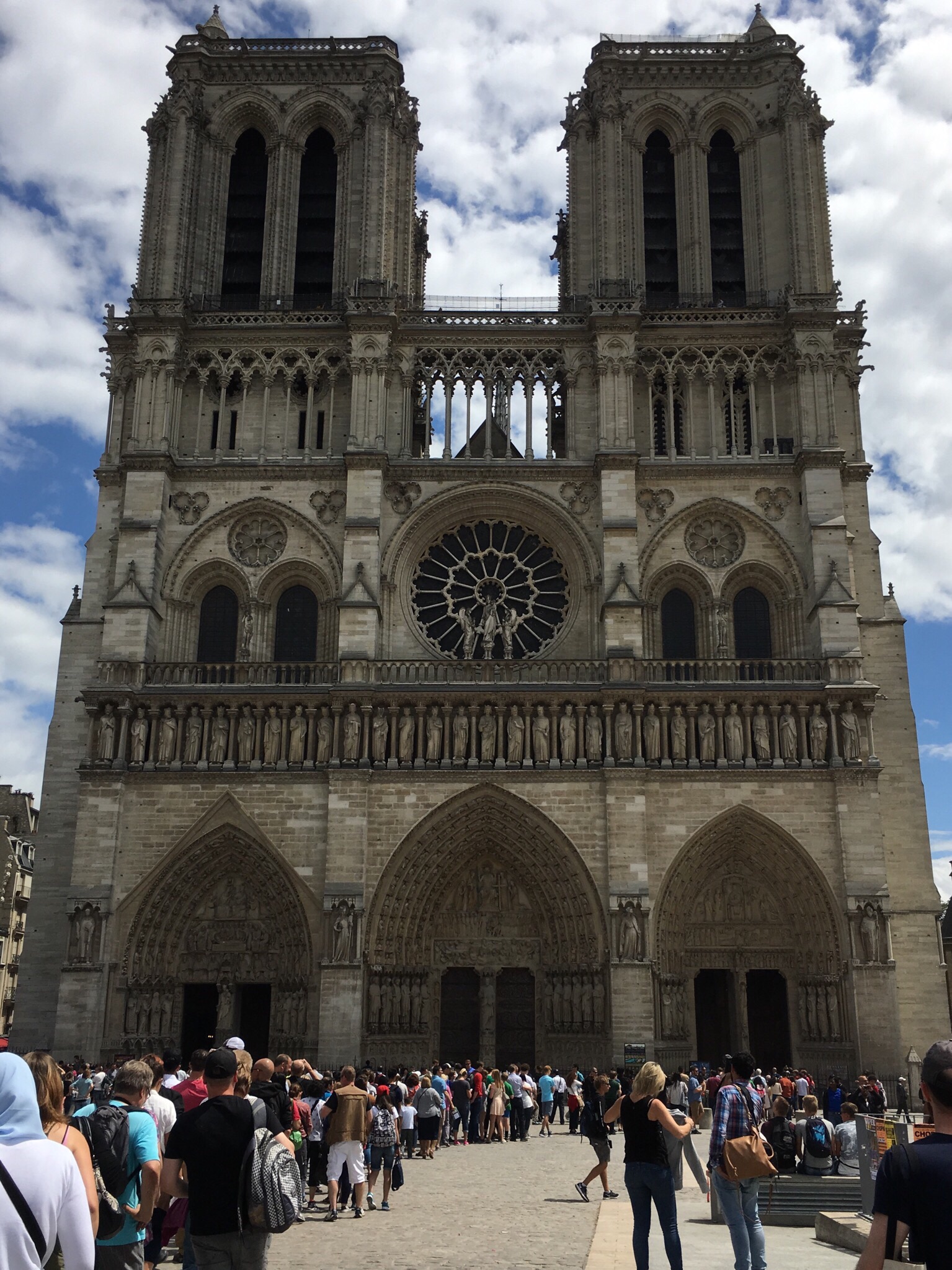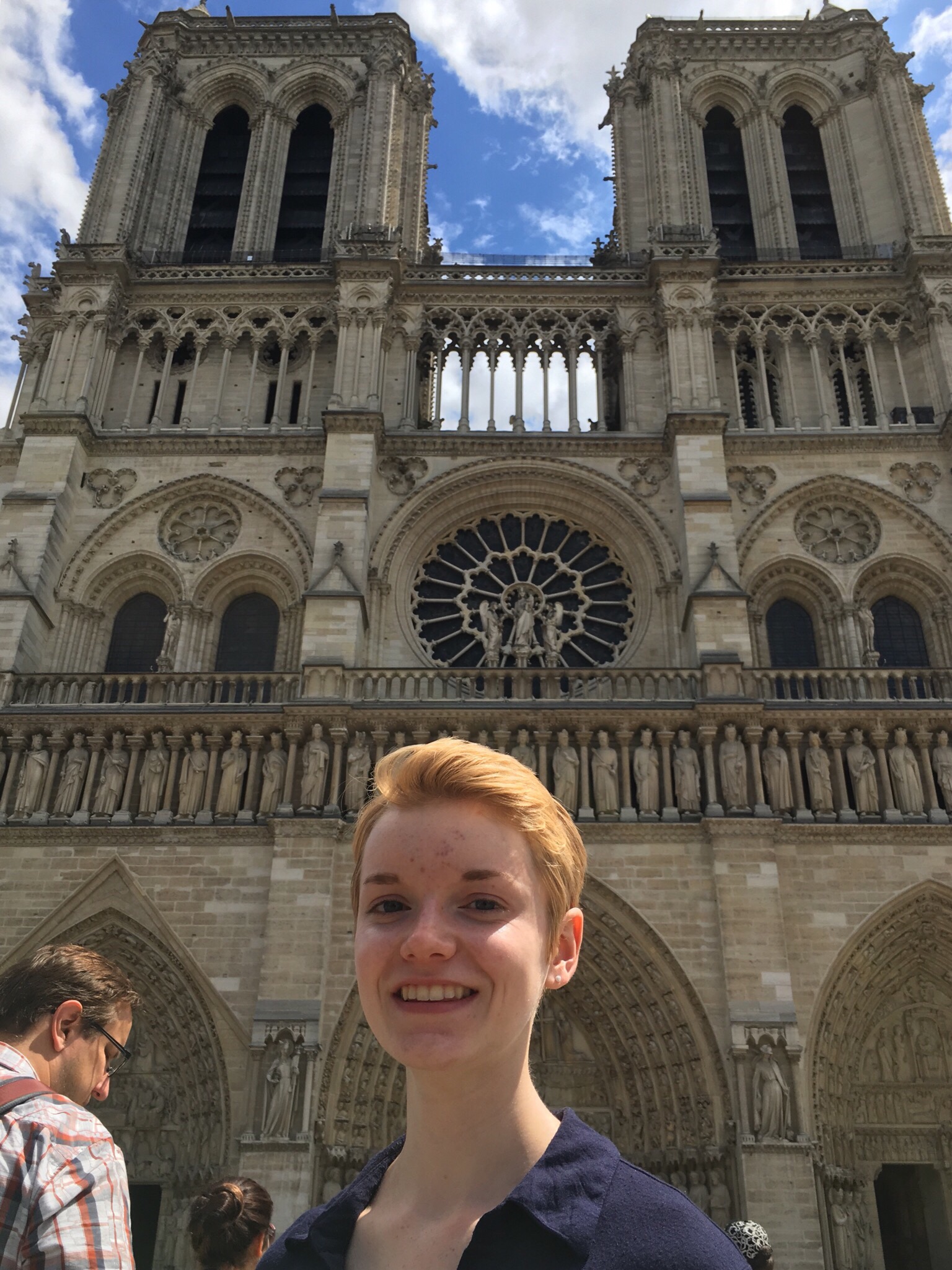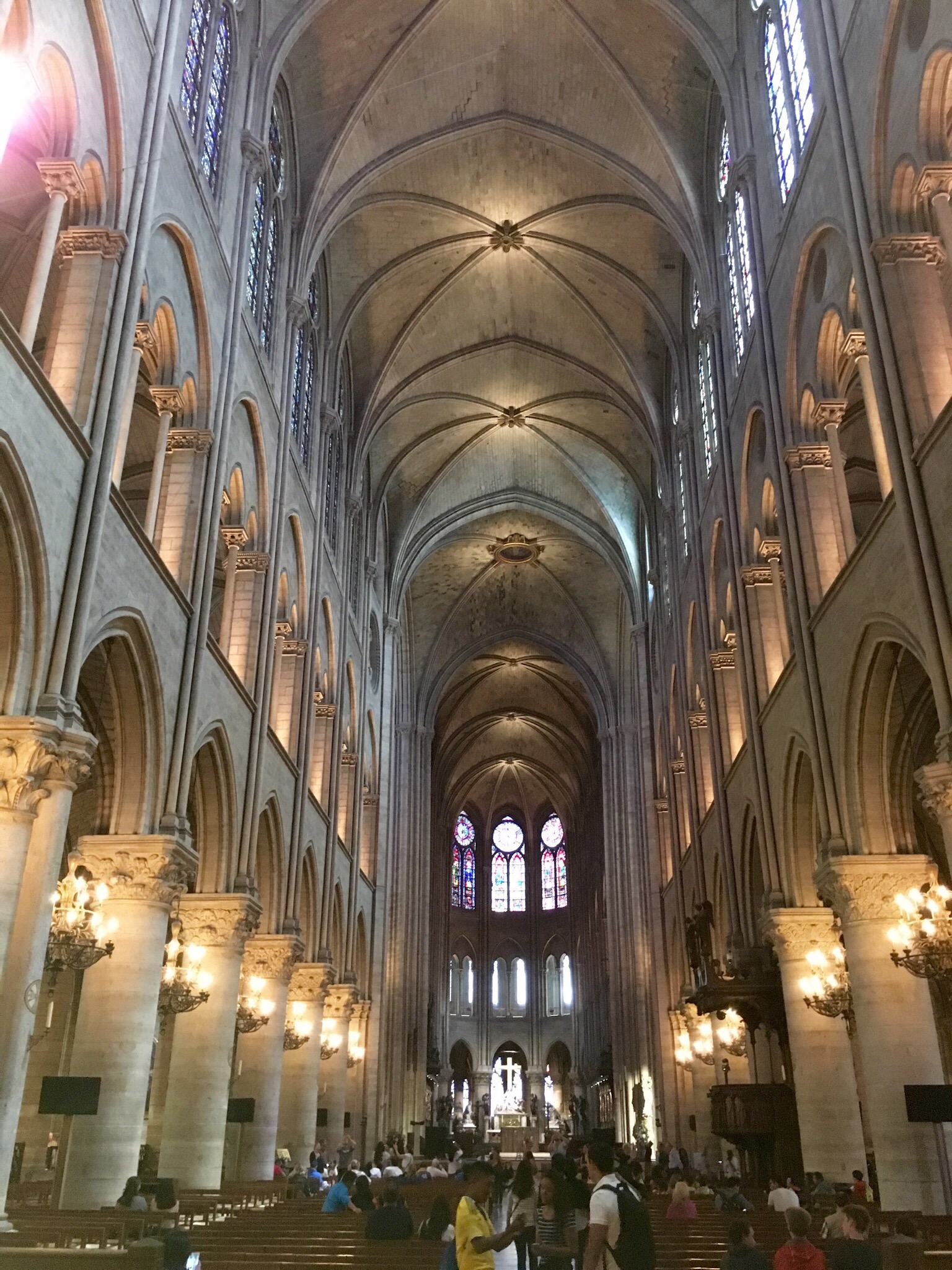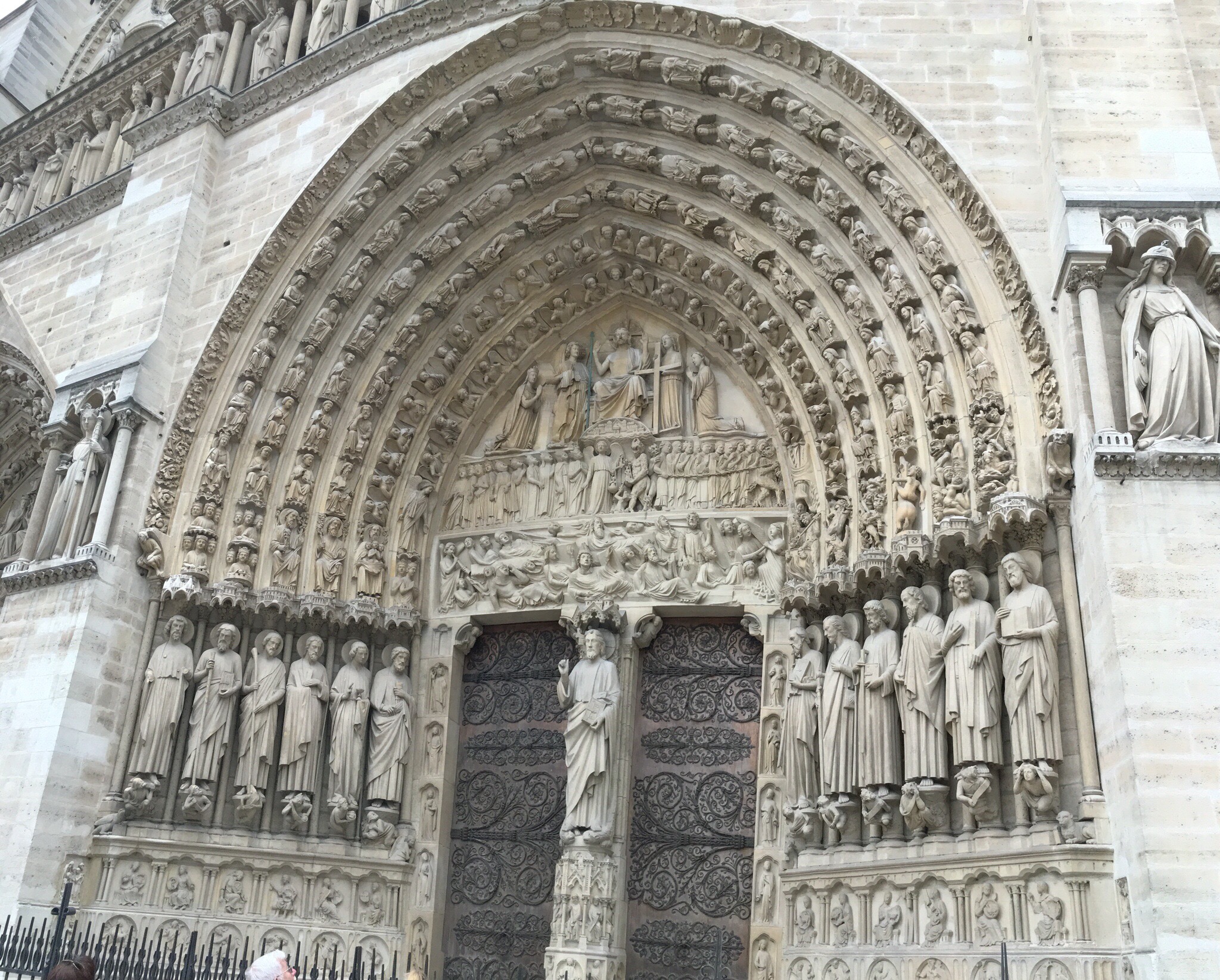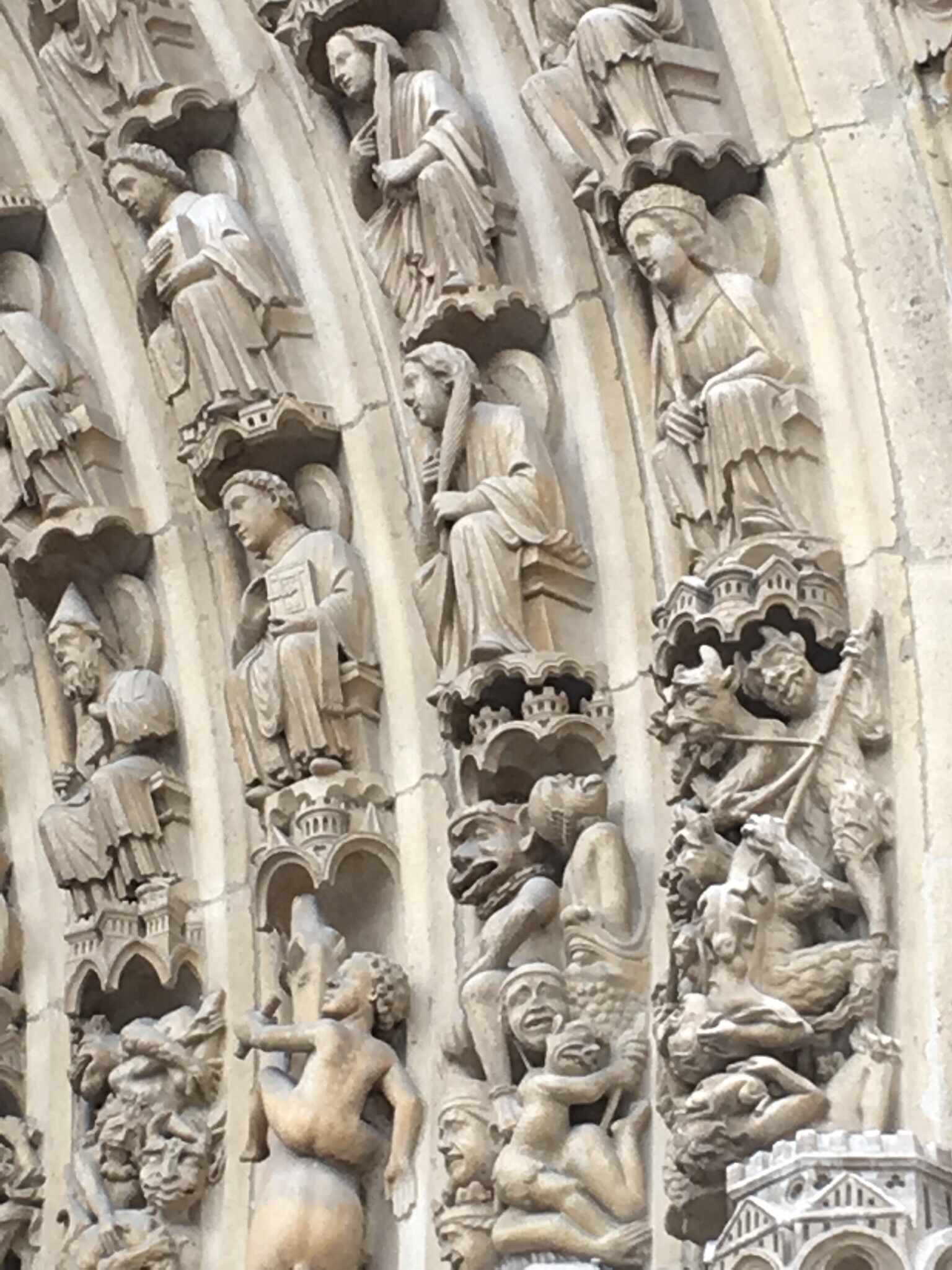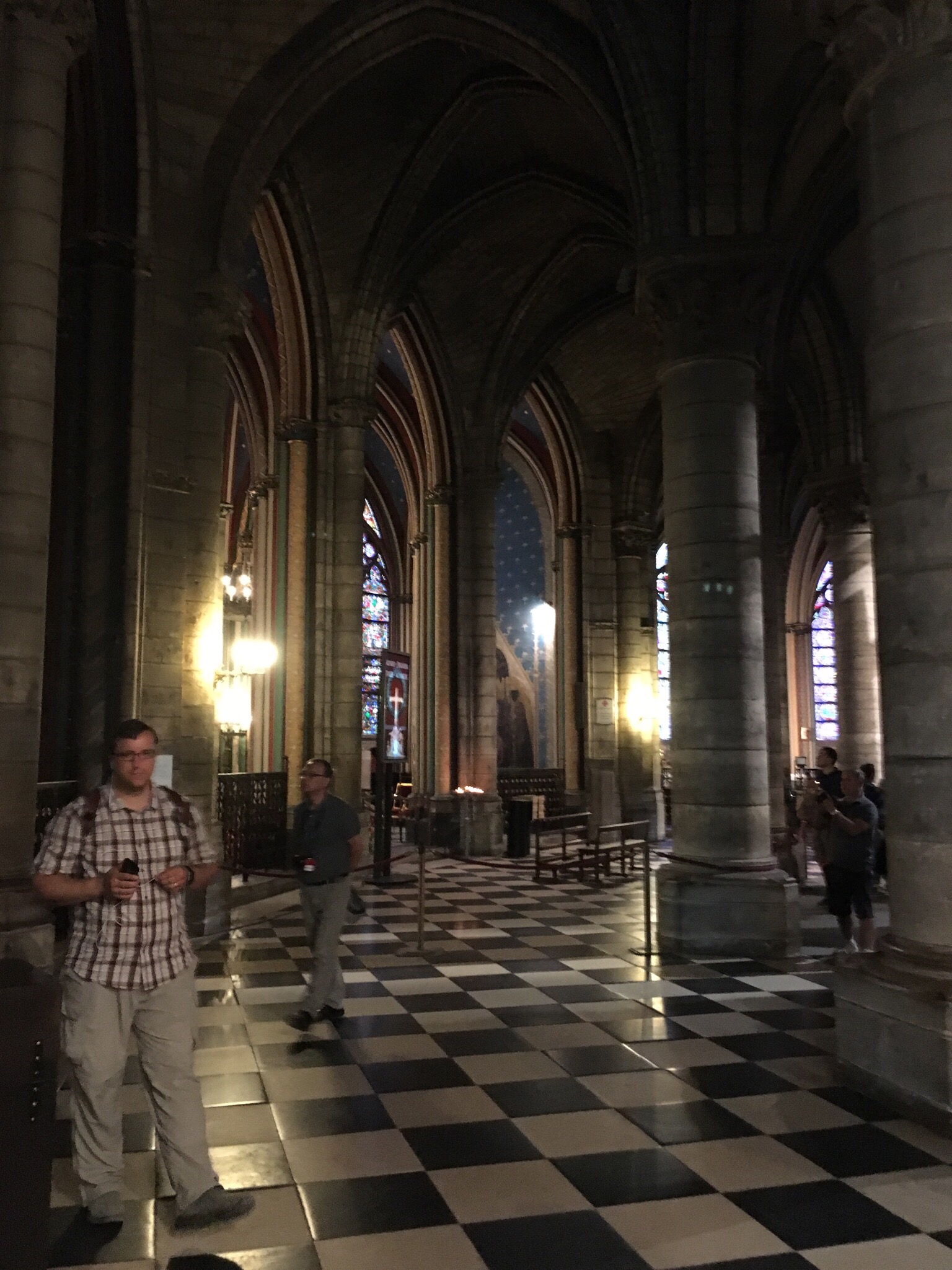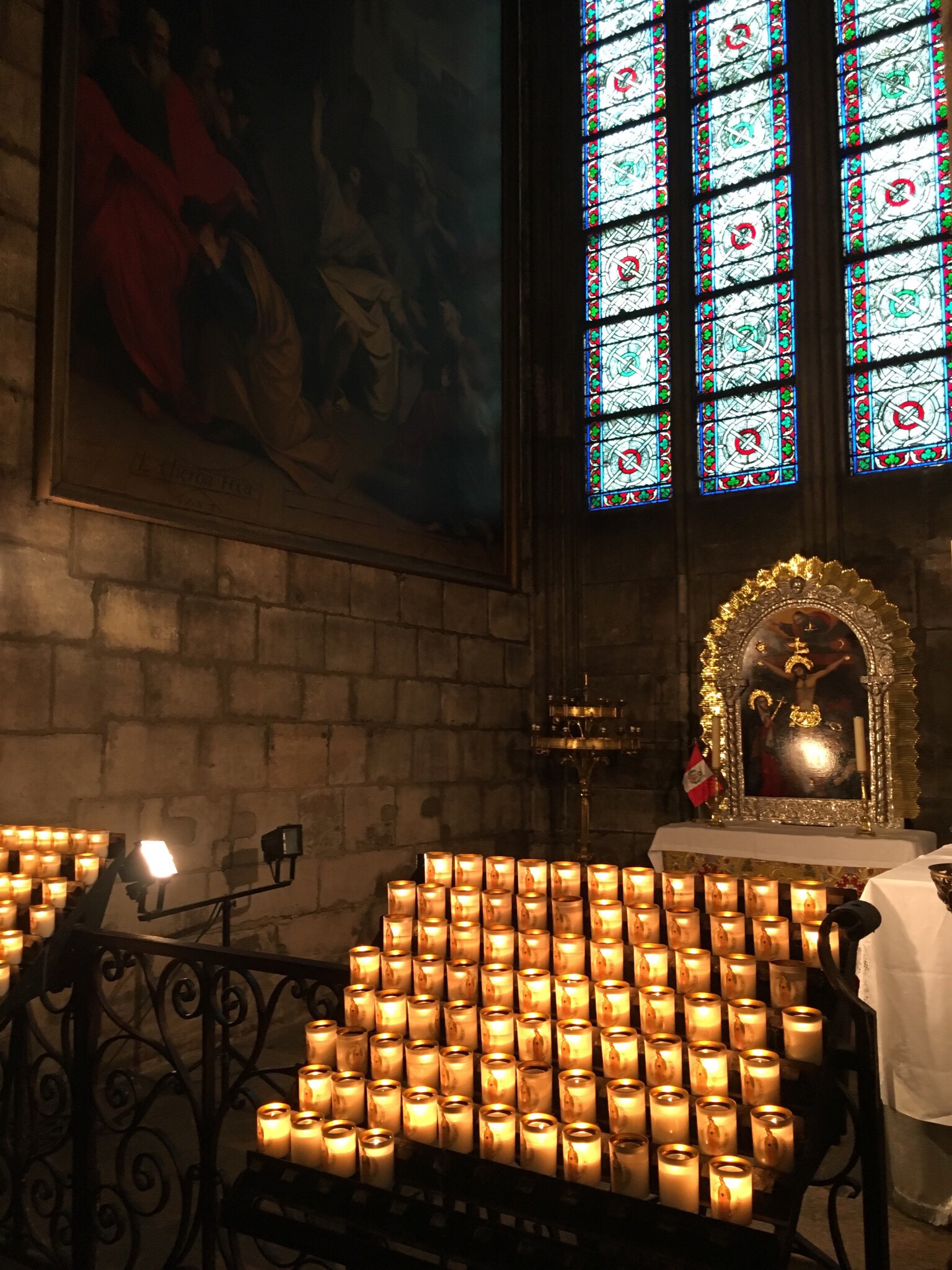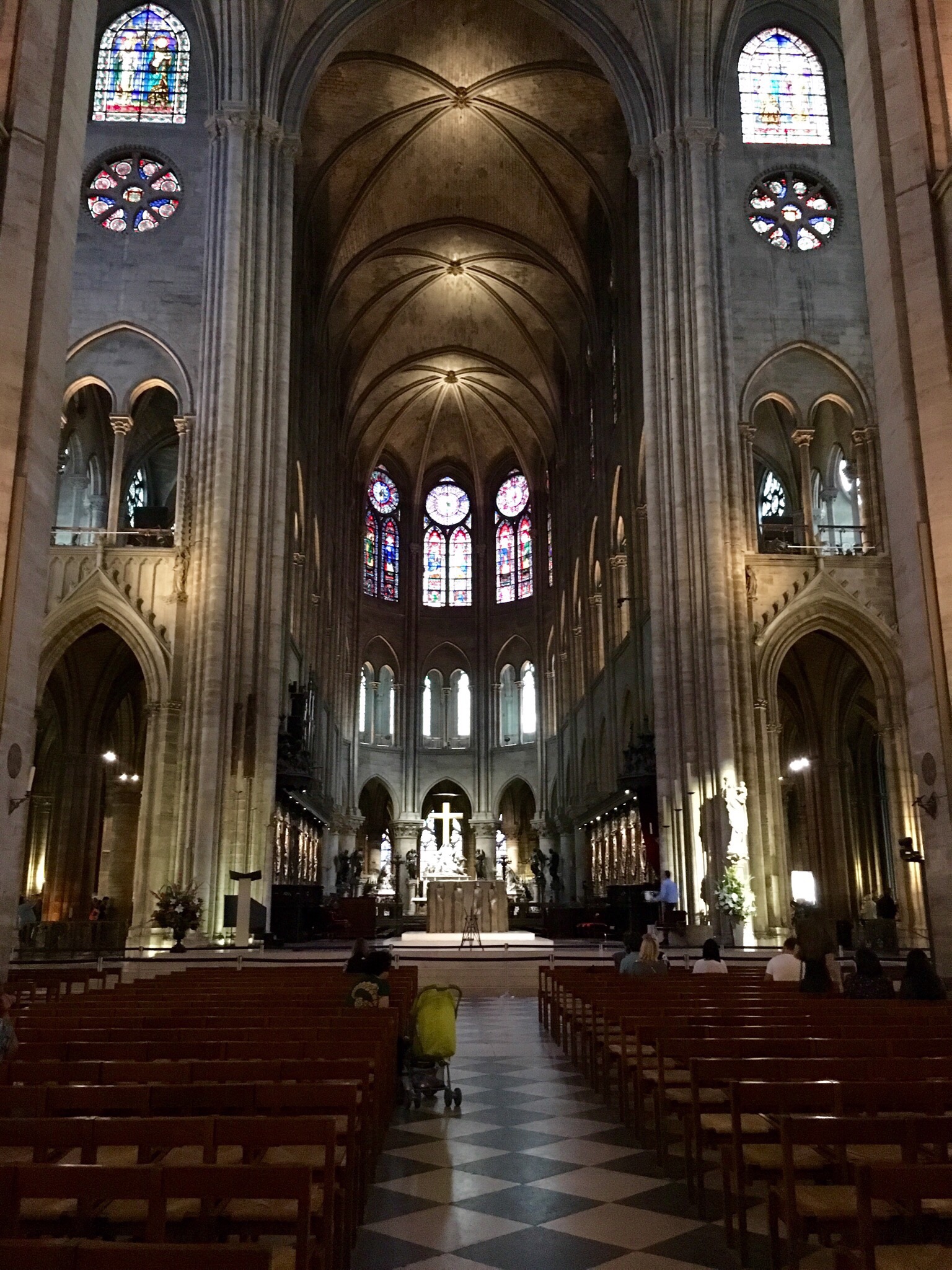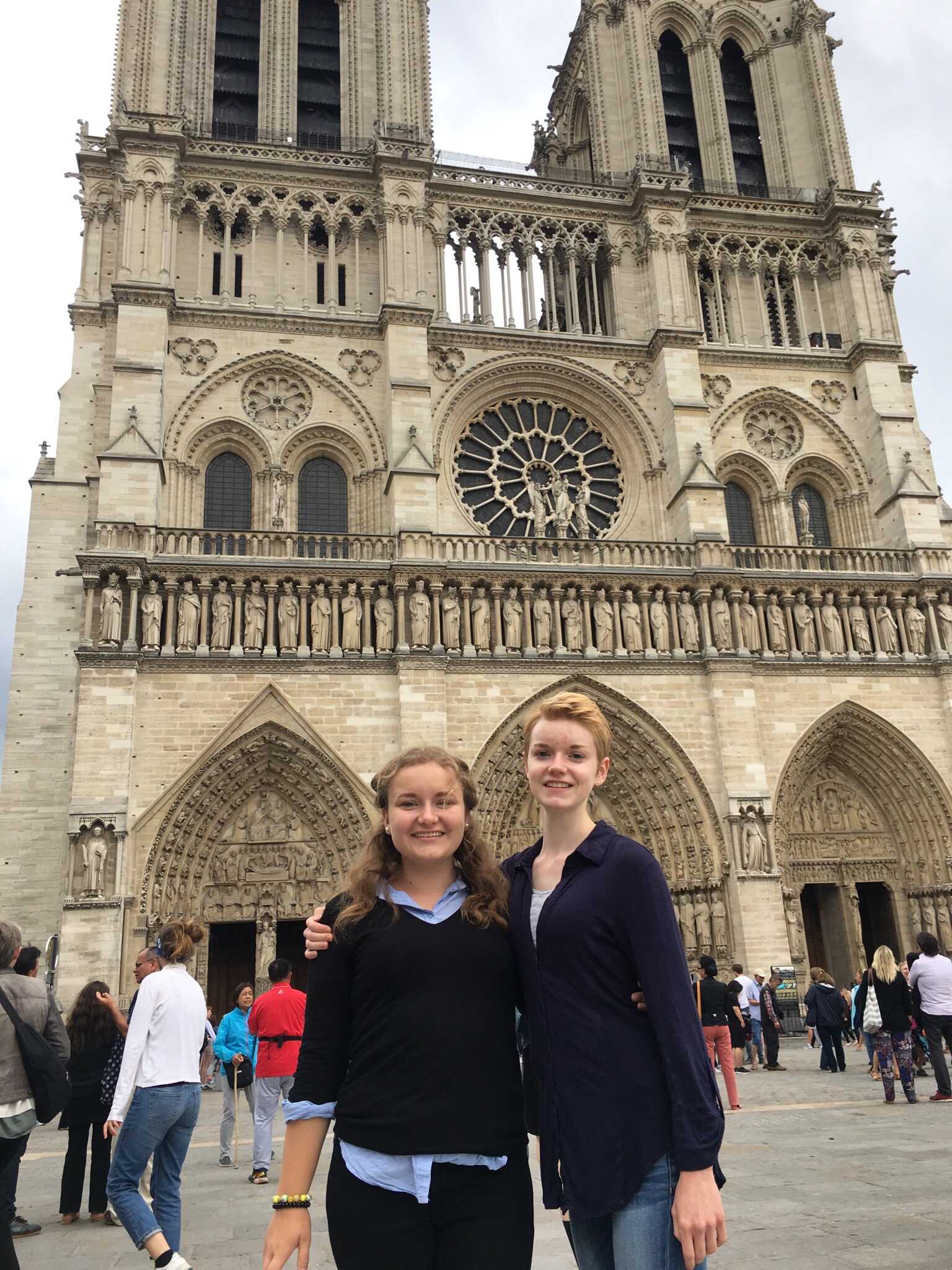 Moving back across town, Mike again used the bike rental system while the girls and I had a walk along the river. We met up at the Musee d'Orsay, a beautiful museum with collections of mostly 19th and 20th century art. Our museum passes again let us use the short entry line, and we soon found ourselves trying to decide what to see in the two hours the museum would be open. After visiting the Van Gogh room as a family, we decided to split up and meet at the Statue of Liberty in an hour. This was a great system for this museum because it let us explore on our own time. Also, the layout of the museum with its long central gallery made it nearly impossible to get lost.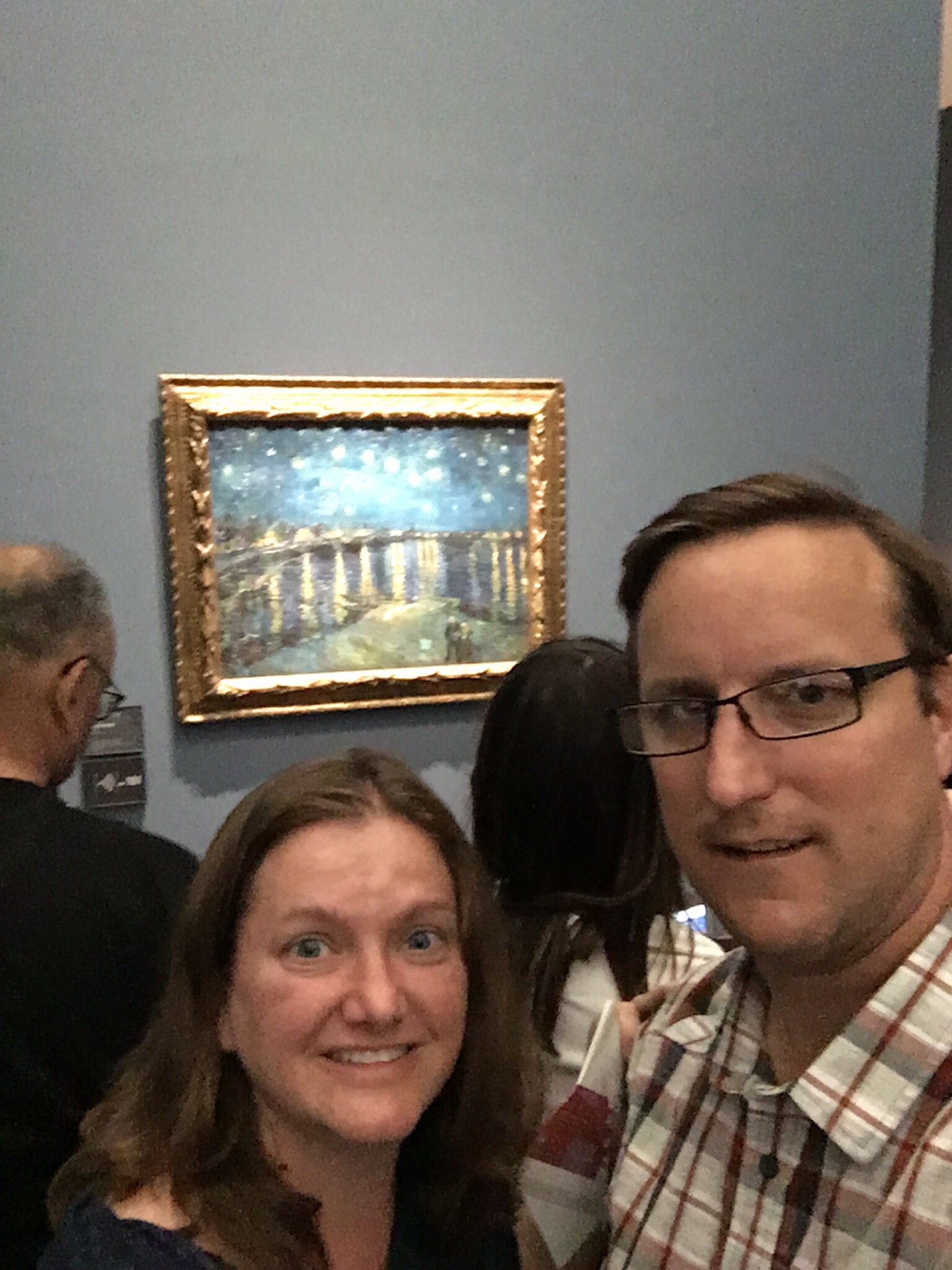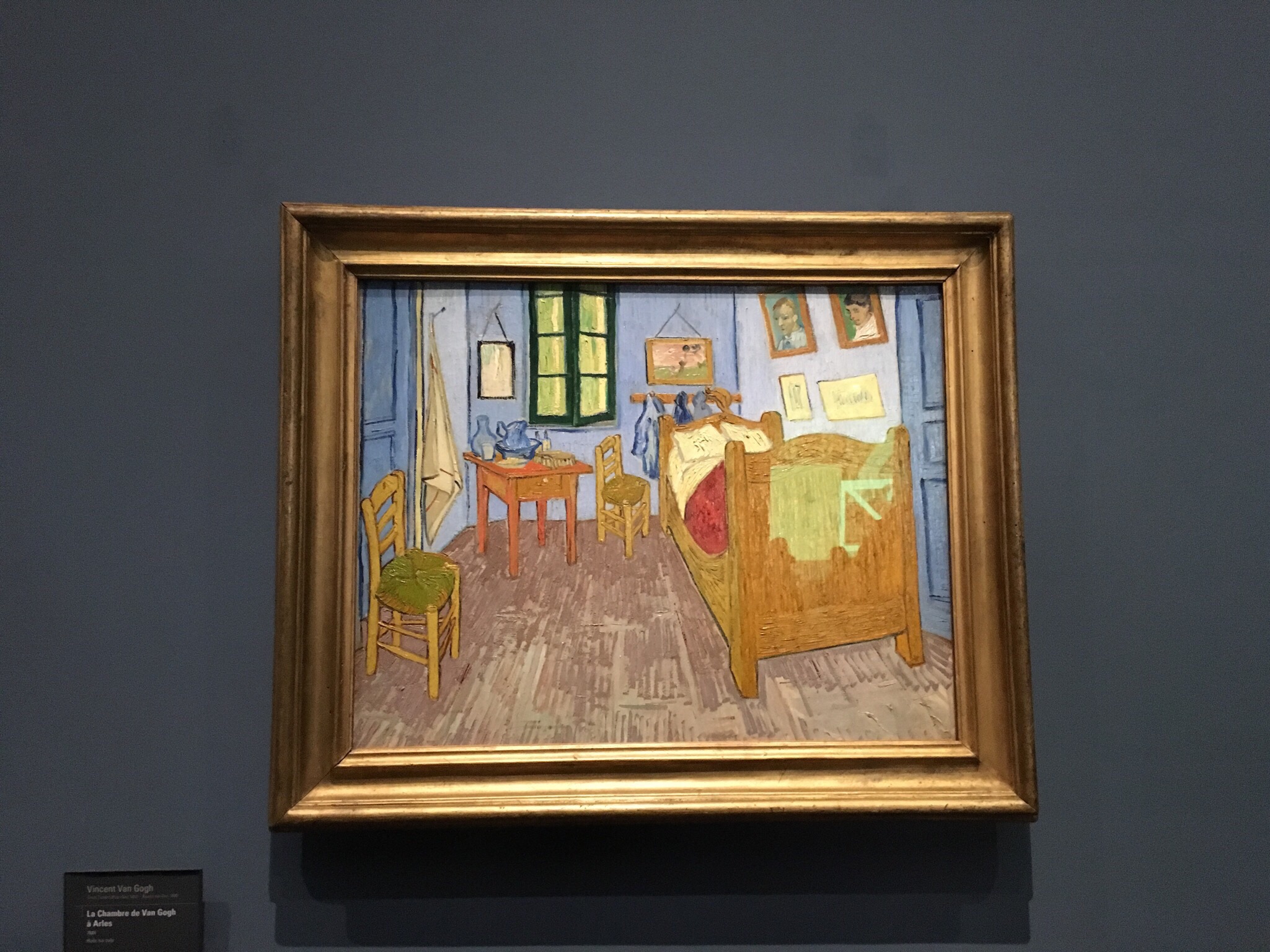 This was a really long day, and we did a lot of walking, so we returned home, made our own dinner, and fell asleep early. A nice bonus, though, was planning out the next day while listening to the light rain outside. Just before sunset, we were treated to a beautiful rainbow over the rooftops.