Another long day begins with sleepy kids.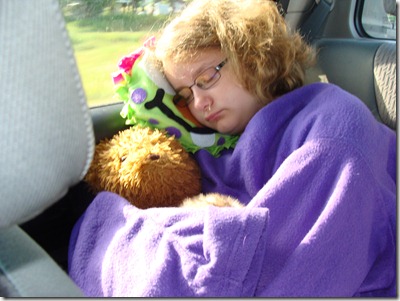 Have I mentioned I love driving through Montana? It's like being on a roller coaster for hours and hours. For much of today's drive, the road followed the Clark Fork River. There were giant hills on both sides and a river running along the highway. Sometimes a train would follow us. I know my Michigan self is easily impressed by anything taller than a highway overpass, but this was exceptional by any scale.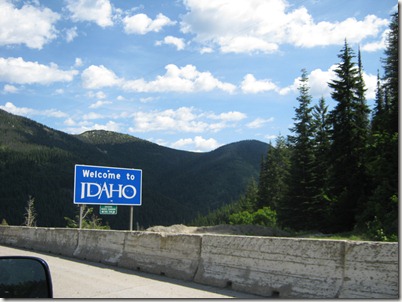 Woo hoo!  It was an awesome drive, but we're finally out of Montana!
Eventually, we passed into Washington and the landscape changed. First came the urban bleh that looks like any other city, and then things looked more agricultural. The land flattened some, and I liked how the different crops made patterns in the rolling hills. A university somewhere along the route had set up signs identifying the crops in 15 miles of fields, so it was fun to guess them by site before reading the signs.
As we crossed the Columbia River, there was a great turnout where we could see Ginko Petrified Forest State Park and other stops along the river.  This was an important stop because it reminded me that the Columbia River is one of our family destinations when we reach Portland.  It made the distance feel a little closer.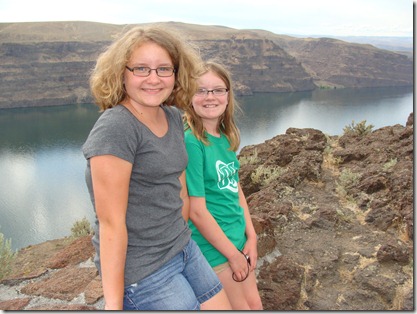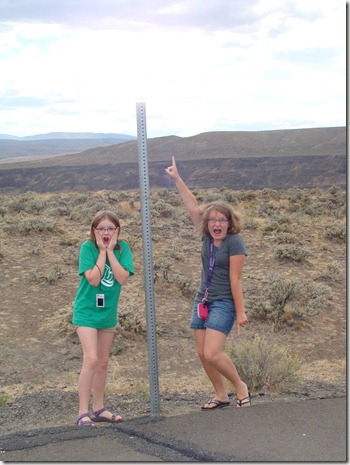 They're not crazy . . . they're just reacting to the sign
that disappeared with the camera flash . . .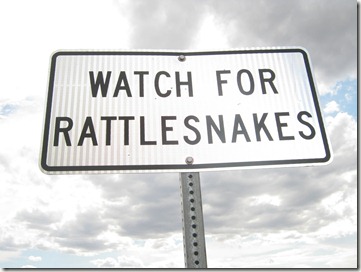 . . . there you go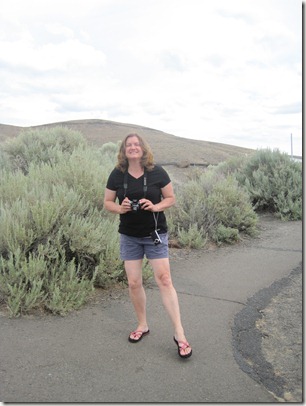 Chasing the kids with my camera
We bought some cherries from a stand outside Yakima and turned onto good 'ole US-12 toward Mt. Rainier National Park.
Driving into Rainier is impressive. You definitely know you are off the main highway. The road becomes smaller and the mountains on both sides get higher. At 6 pm, the sun had already set below the mountain range, so it felt later than it was. The road winds and turns before reaching the park itself, and it took almost an hour to drive what we expected would take 30 minutes.
We did stop at a few turnouts to catch glimpses of the volcano.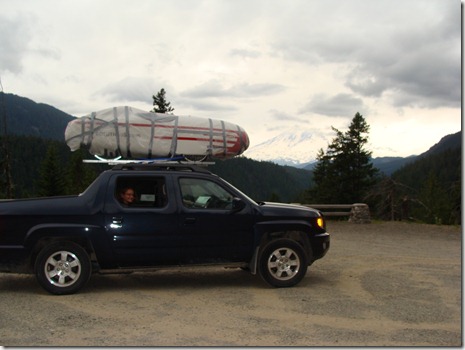 The velo arrives at Mt. Rainier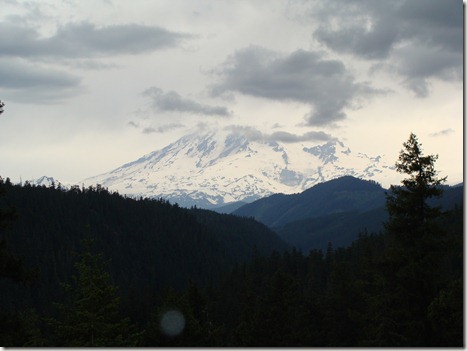 We had reservations at Ohanapecosh Campground just inside the eastern park boundary. It was getting dark quickly, so we set up and settled in. We could hear a river nearby and decided we would have to investigate in the morning.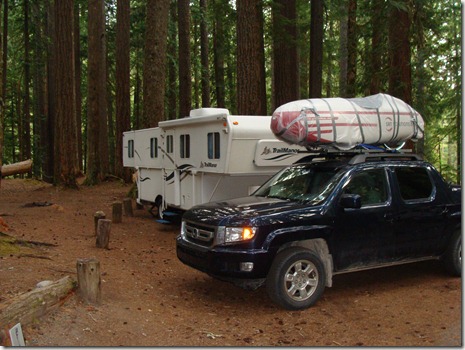 Front view of our campsite (F-11)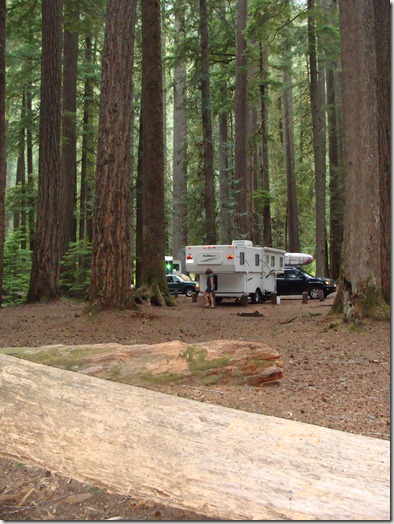 View from the back of the site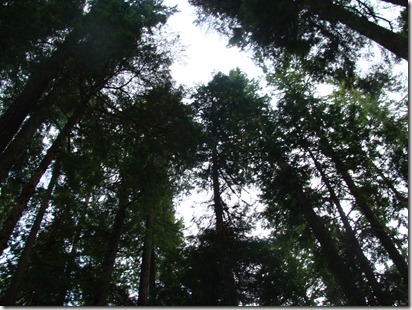 Standing in our campsite, looking up into the trees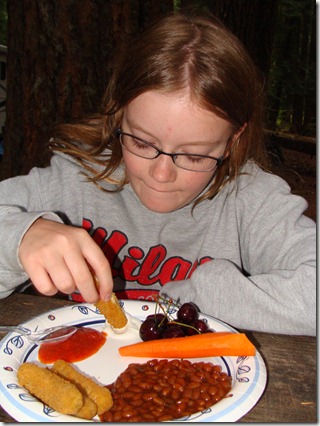 Dinner:  Cherries, a carrot, baked beans, and the mozzarella sticks
that were on sale at the gas station back in Yakima