Rialto Beach was just the start of our day.  Returning to Mora Campground, we quickly packed up, drove into Forks, and headed south on hwy 101.  Our destination was the Kalaloch Campground about an hour away, but a slight detour east to see the Hoh Rainforest would break the trip into two 40 minute legs. 
The Hoh is a temperate rainforest area and, while not hot and muggy like the "rainforest" name suggests, it gets almost 200 inches of rain each year.  The area is beautifully green and makes for great small walks. 
Driving into the Hoh is striking because most of the area between the national park and the ocean is used for logging and is in various stages of harvest and growth.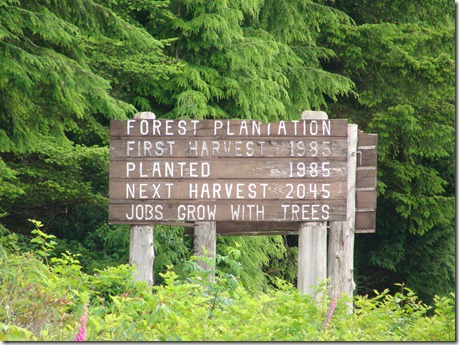 Signs like this line the peninsula highways.  Some are obviously placed by the park and others by logging companies.  We even saw one explaining a large expanse of bare mountainside as victim to hurricane-force winds that necessitated an unplanned harvest. 
It doesn't make for a pretty landscape, but turning back into the park toward the rainforest the trees suddenly triple in size, everything feels darker, and it is quieter.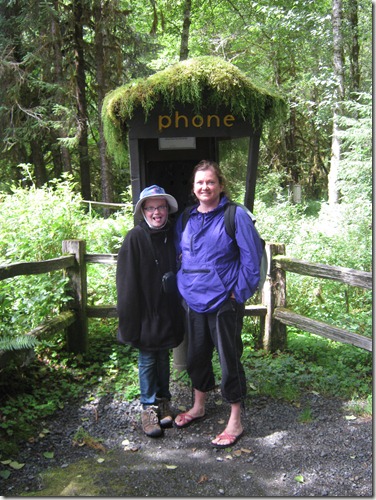 The moss takes over a phone booth (there's no actual phone – who needs a phone booth anymore?)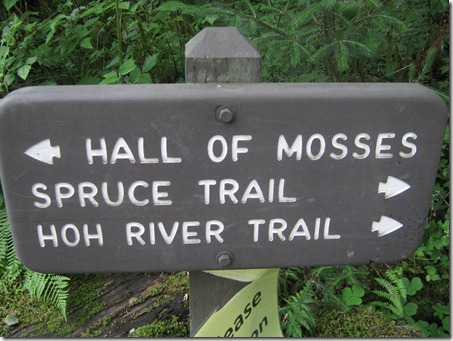 I'd been driving the girls nuts for days taking pictures of pretty moss, so we knew immediately which trail we'd be taking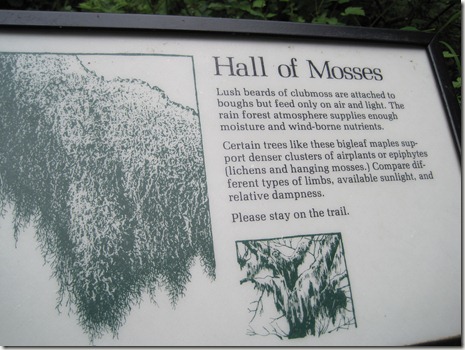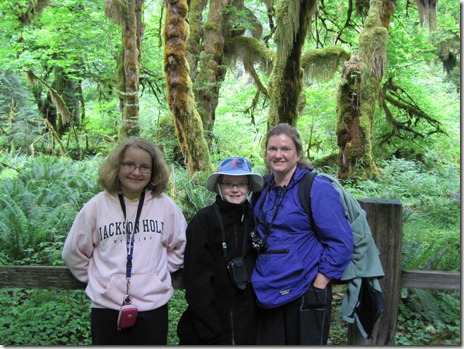 In a grove of maples (they looked nothing like any maple tree I'd ever seen)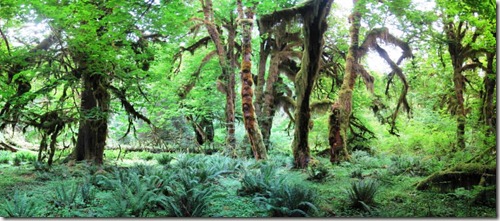 A better look at the maples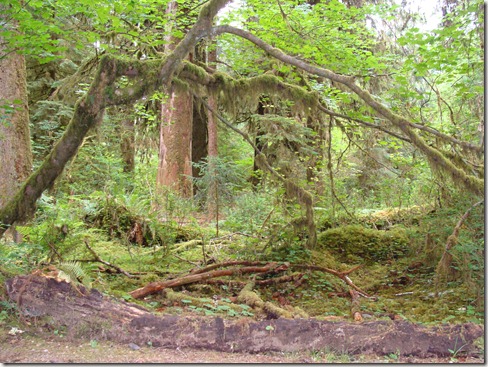 We noticed fallen branches became part of the mossy groundcover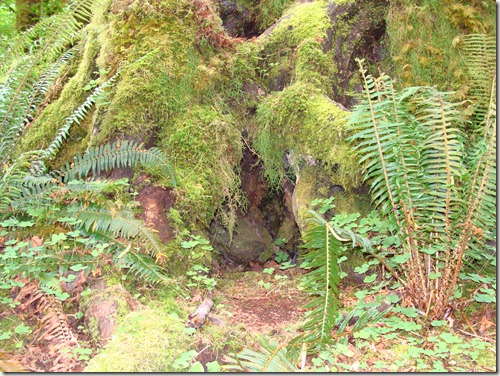 So many colors of green!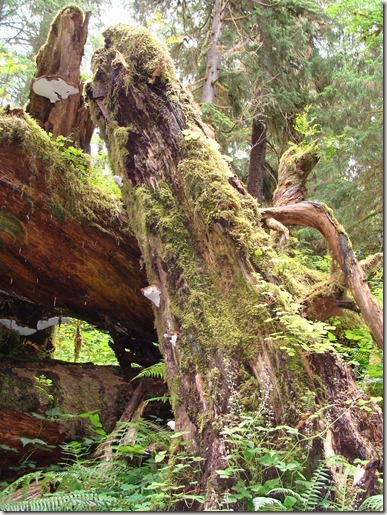 Moss AND fungi  –  can you beat that?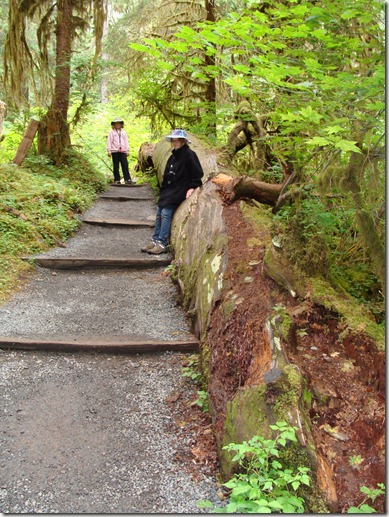 The tree Julia is leaning on fell along the path and had to be cut in several places to make the trail accessible.  Its fallen trunk runs for more than 200 feet along the trail!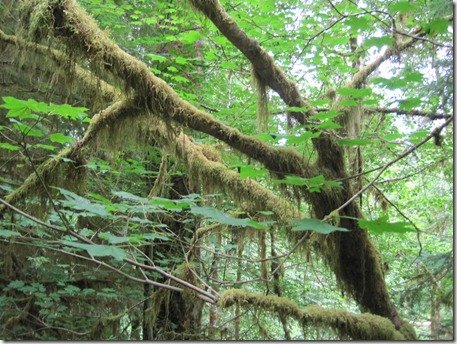 More pretty moss (there are more than 250 species of moss in the park!)

The girls sitting on a "nurse log" – a tree that fell and provided the perfect environment or the two larger trees to grow.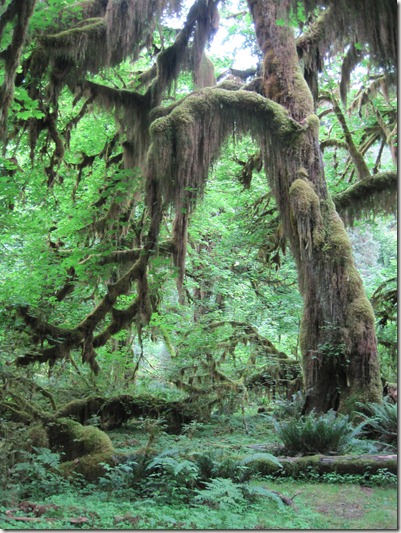 I love it, but I can't decide if it's beautiful, creepy, or both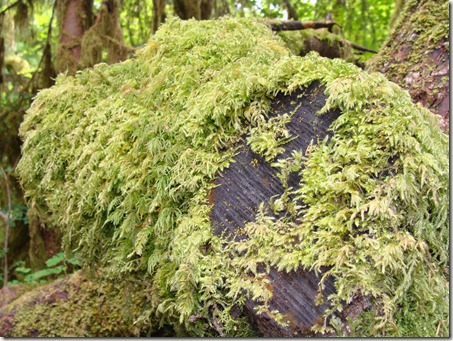 When you pressed the wood on this fallen log, it was spongy and oozed water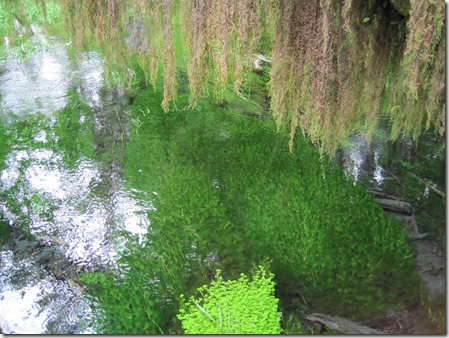 A stream along the path:  Moss hangs overhead and plants grow beneath the water.  We overheard a ranger tell someone silver salmon are often seen here, but we didn't see any.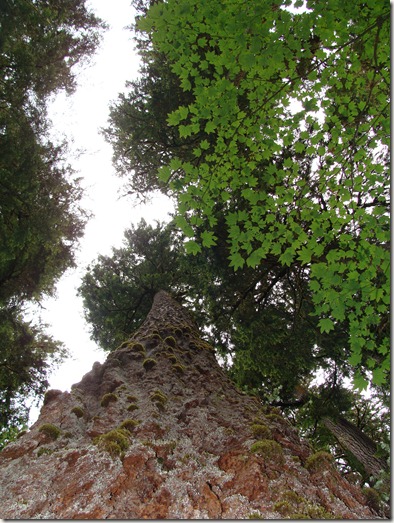 From the ground, it's a long, long way up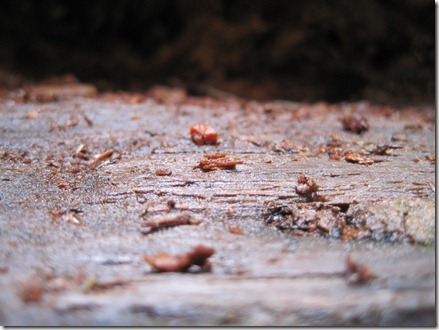 Julia liked the bark flecks on this log, so she tried her hand at some up-close photography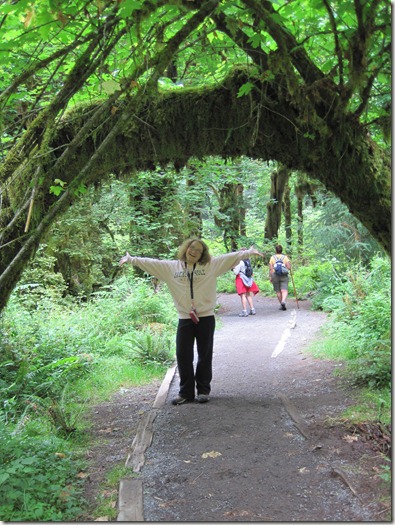 The end of the walk