St. Hugh's College puts on an excellent breakfast in the cafeteria. It was included with our room, so we ate with the students in the dining hall. The baked beans threw us a bit, but everything else was absolutely delicious.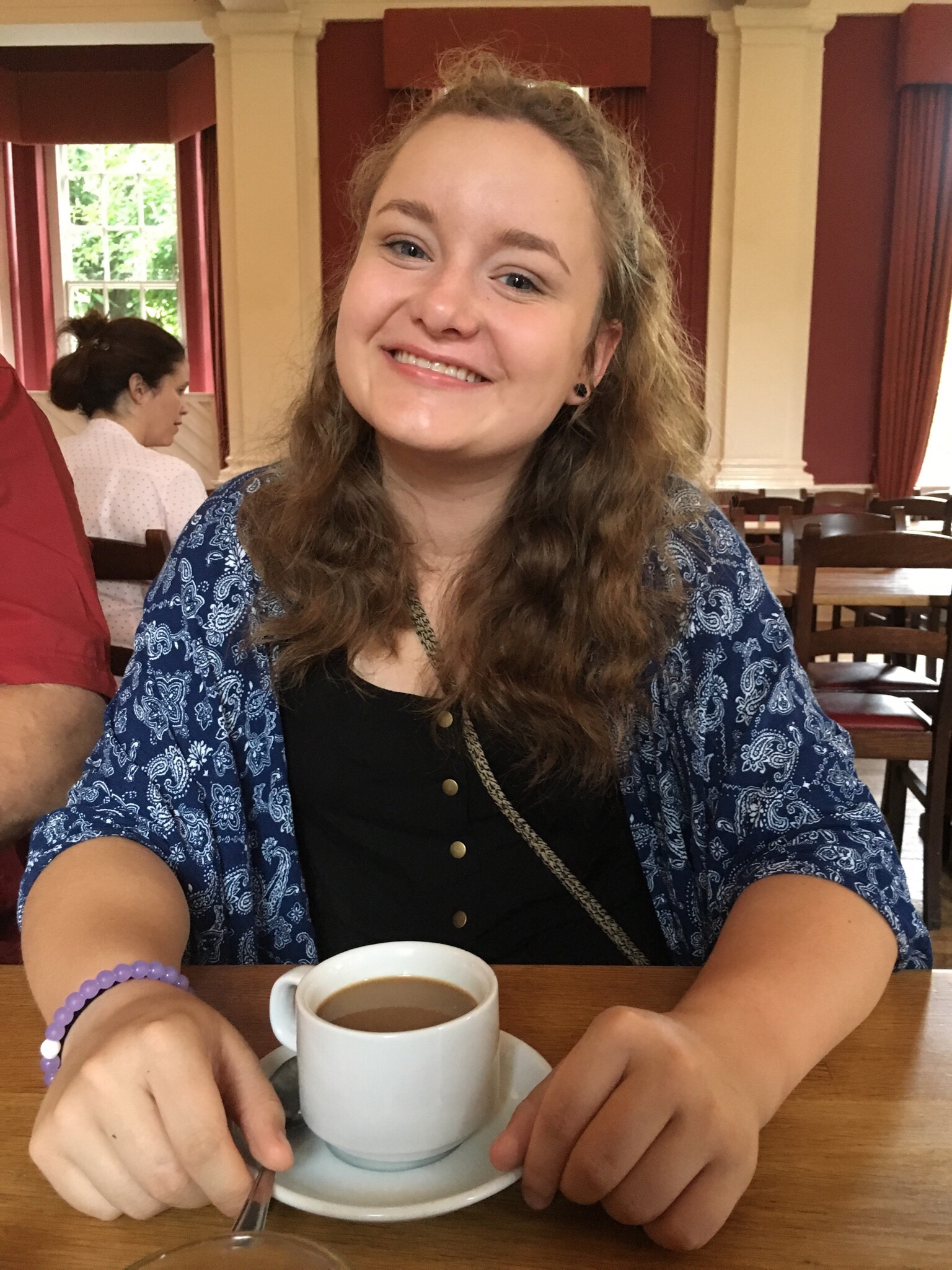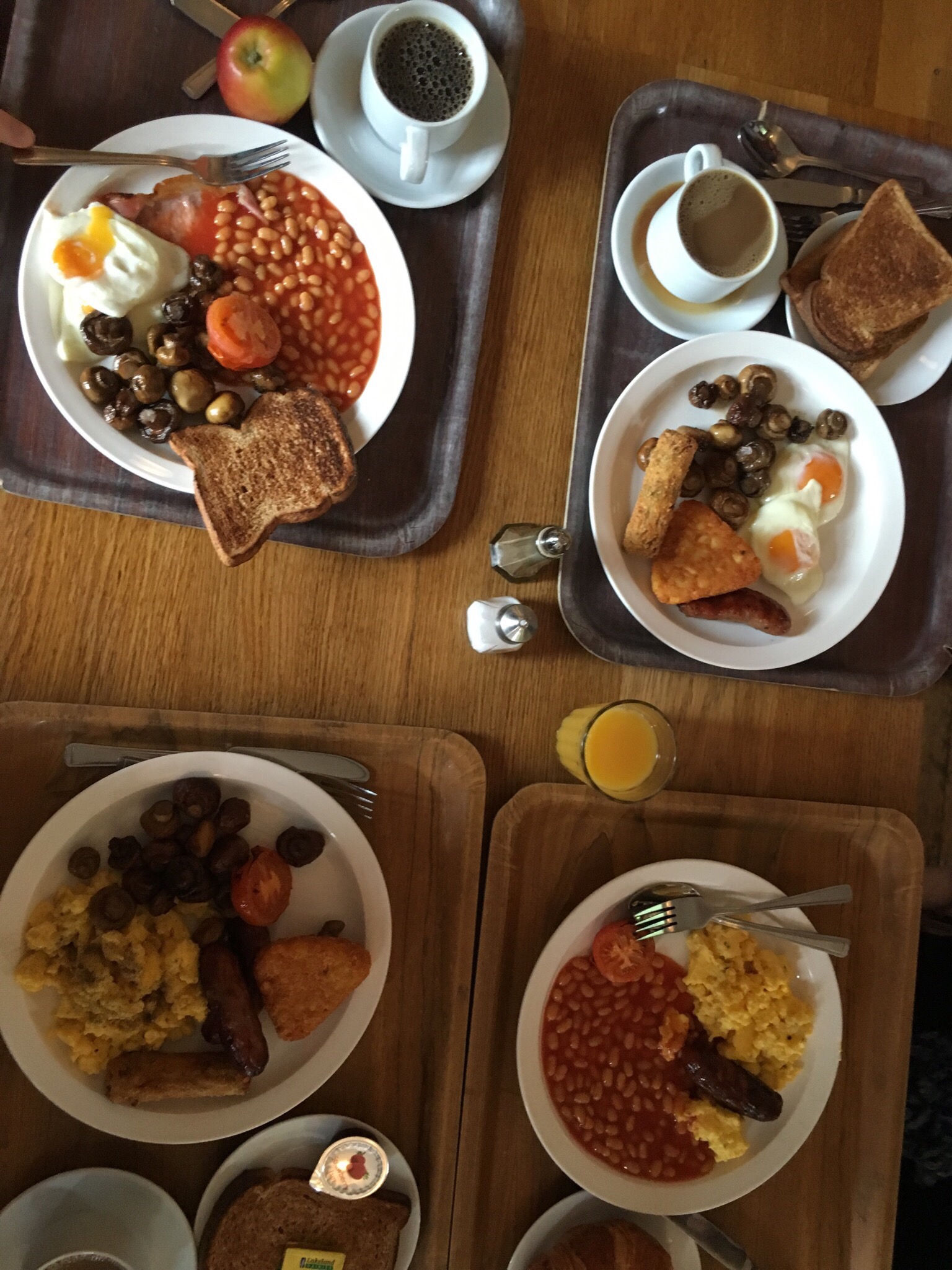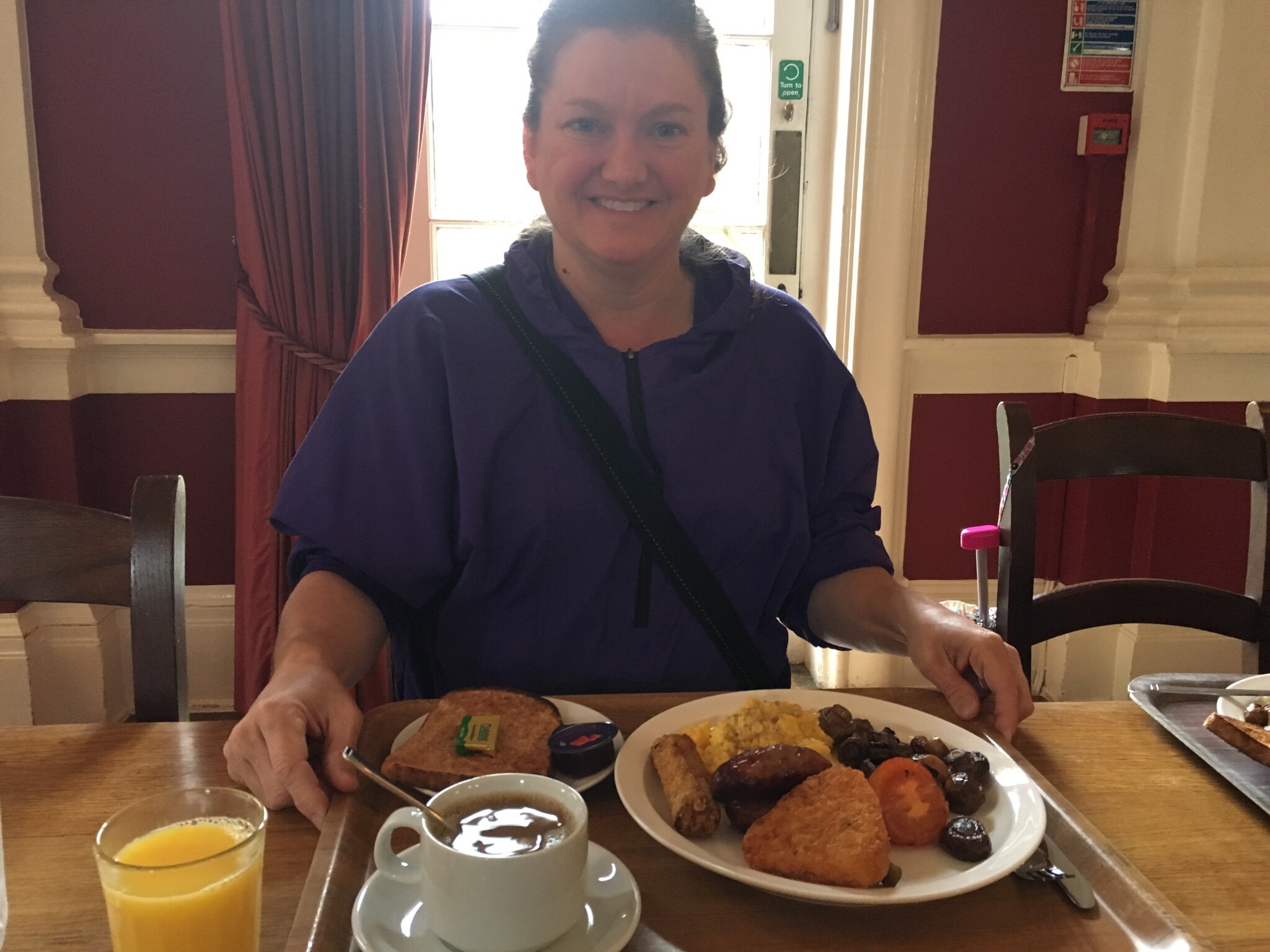 Our plan was to drive up to Stratford Upon Avon, but instead of going via highway, we took smaller roads up through The Cotswolds, or "sheep enclosure in rolling hillsides." The yellow limestone buildings surrounded by green fields and grazing sheep were beautiful. A 12th Century saying goes, "In Europe the best wool is English and in England the best wool is Cotswold." The area is still peppered with tiny little towns that once served as marketplaces for wool trade. The bad news in that is that roads through those tiny towns never needed to accommodate today's vehicles. Today we really felt the squeeze of the narrow roads. As Americans, we generally expect that on a two way road there will be room for two cars. Ha. Every 30 seconds, Mike was swearing as he had to pull up on a curb to let someone get around.
Our first stop was Bourton-on-the-Water, the "Venice of the Cotswolds" because of how the River Windrush gently meanders under bridges and through the center of town. I'm pretty sure Mike looks bored in every picture.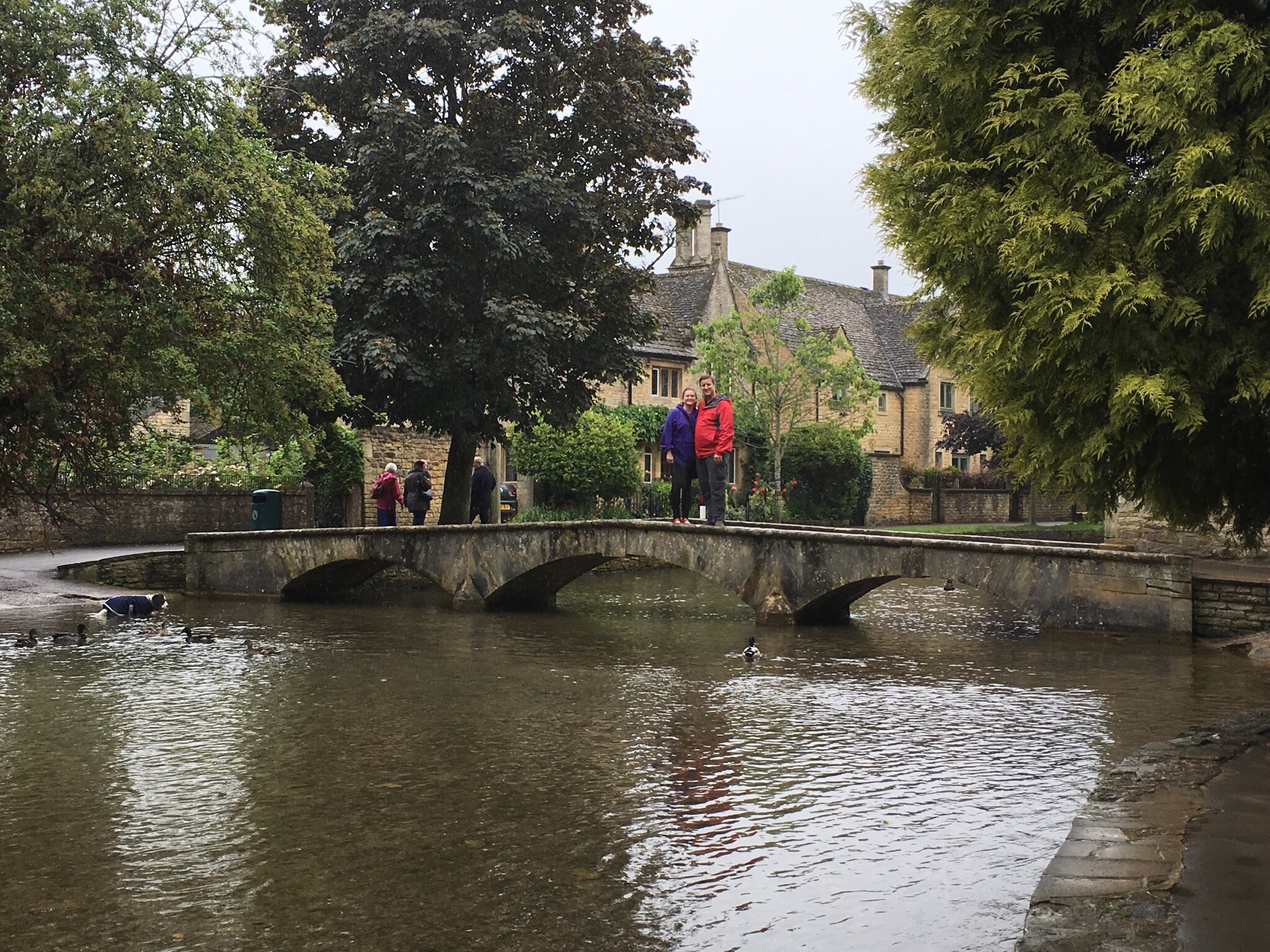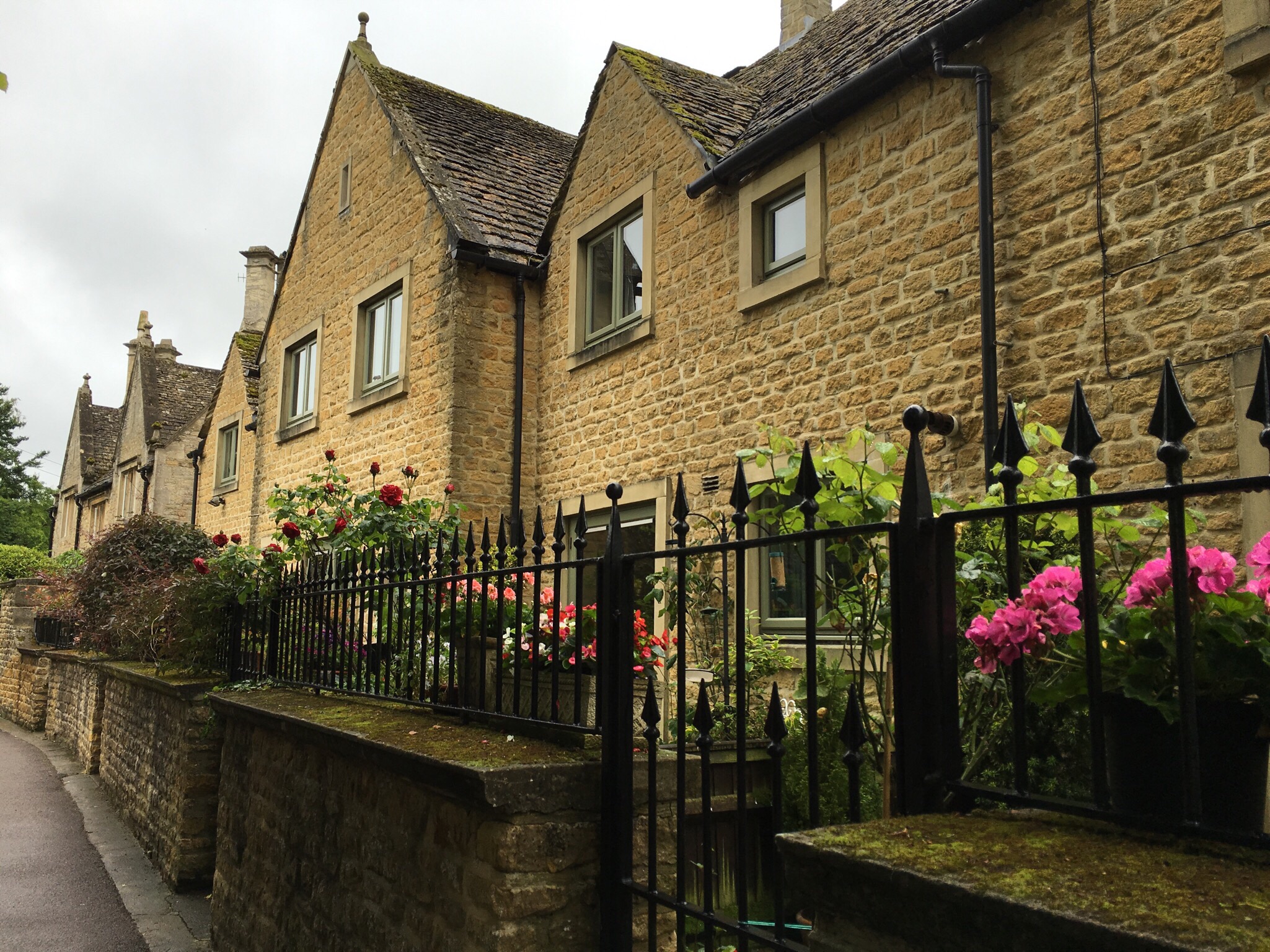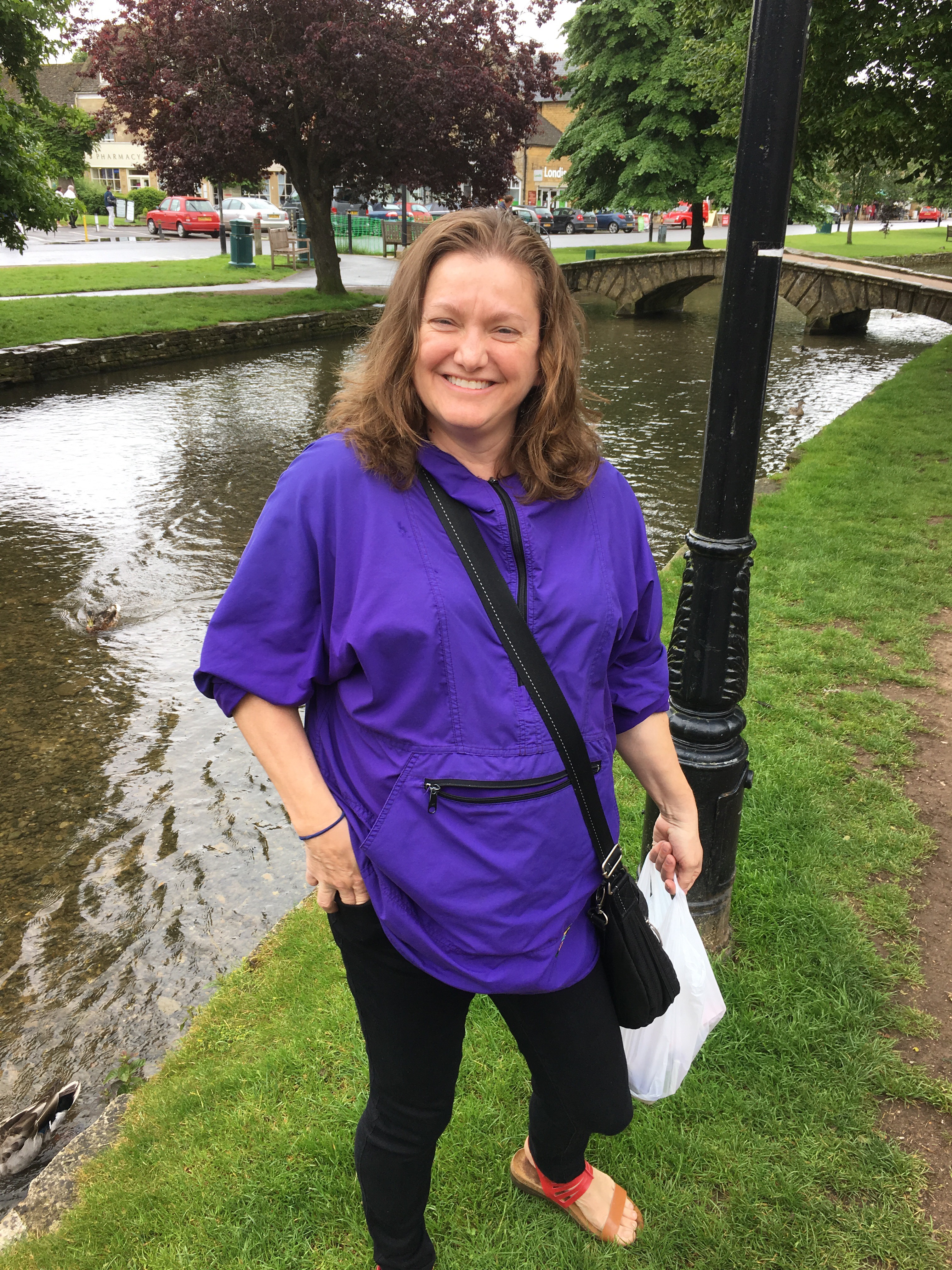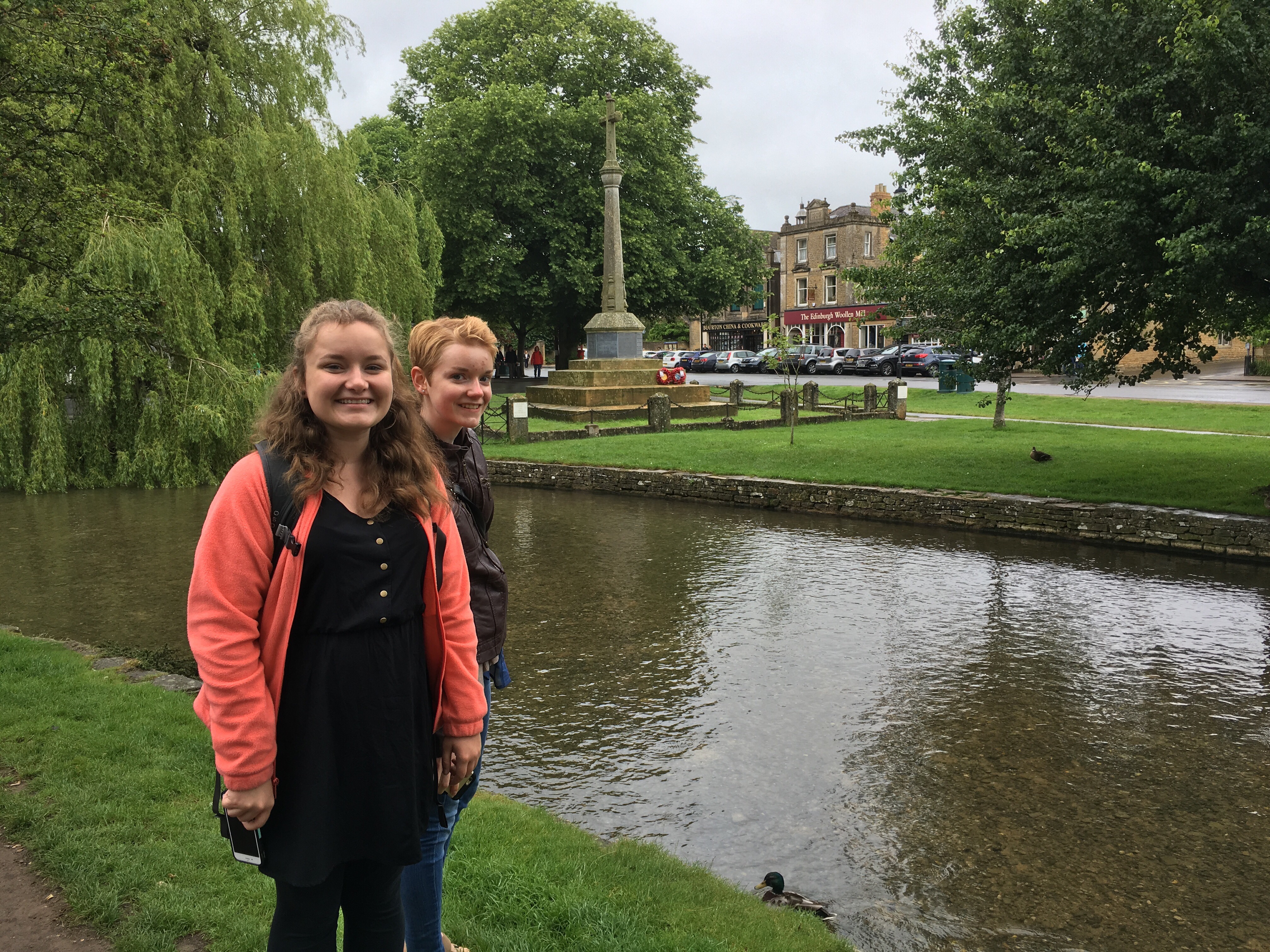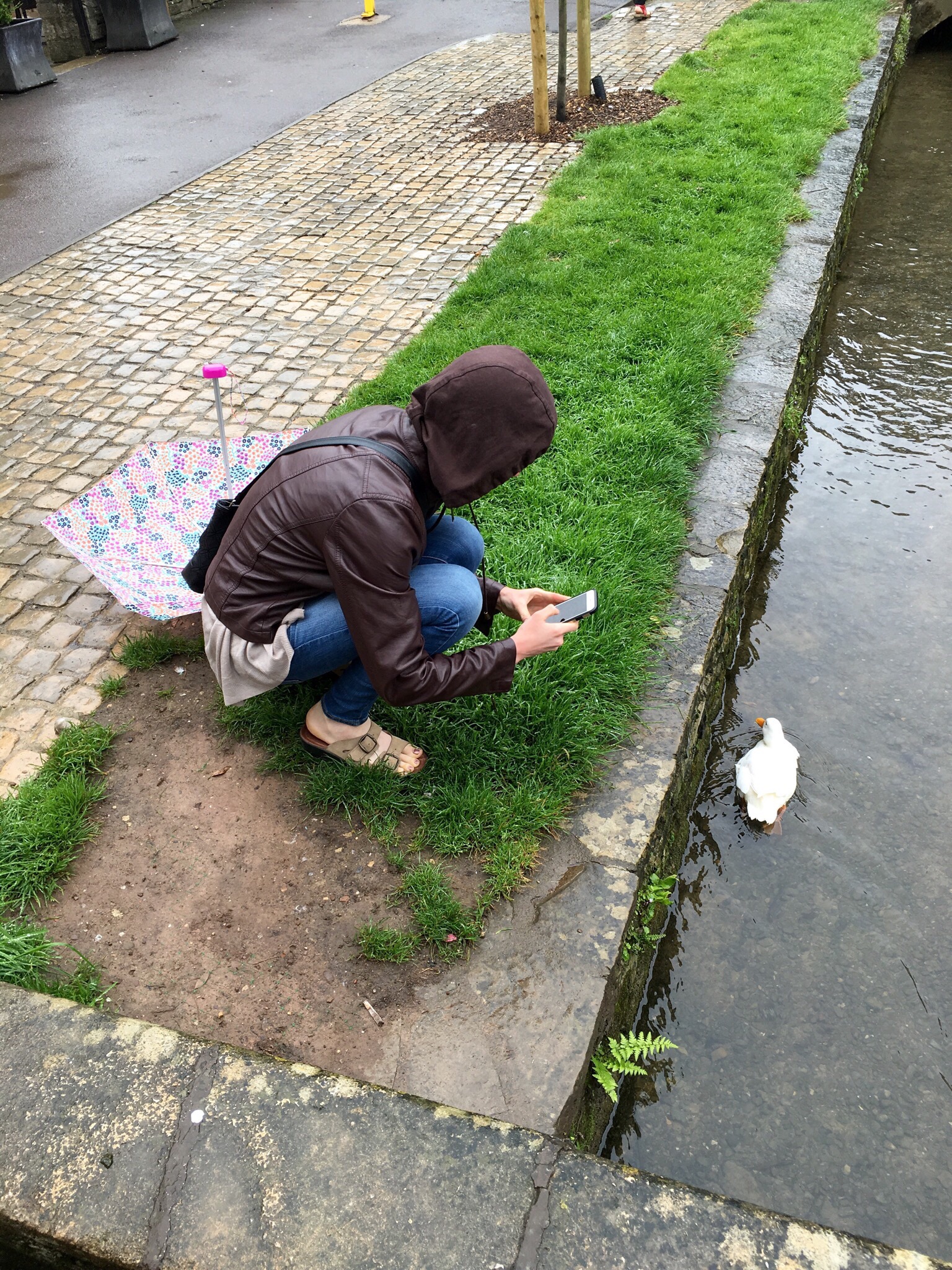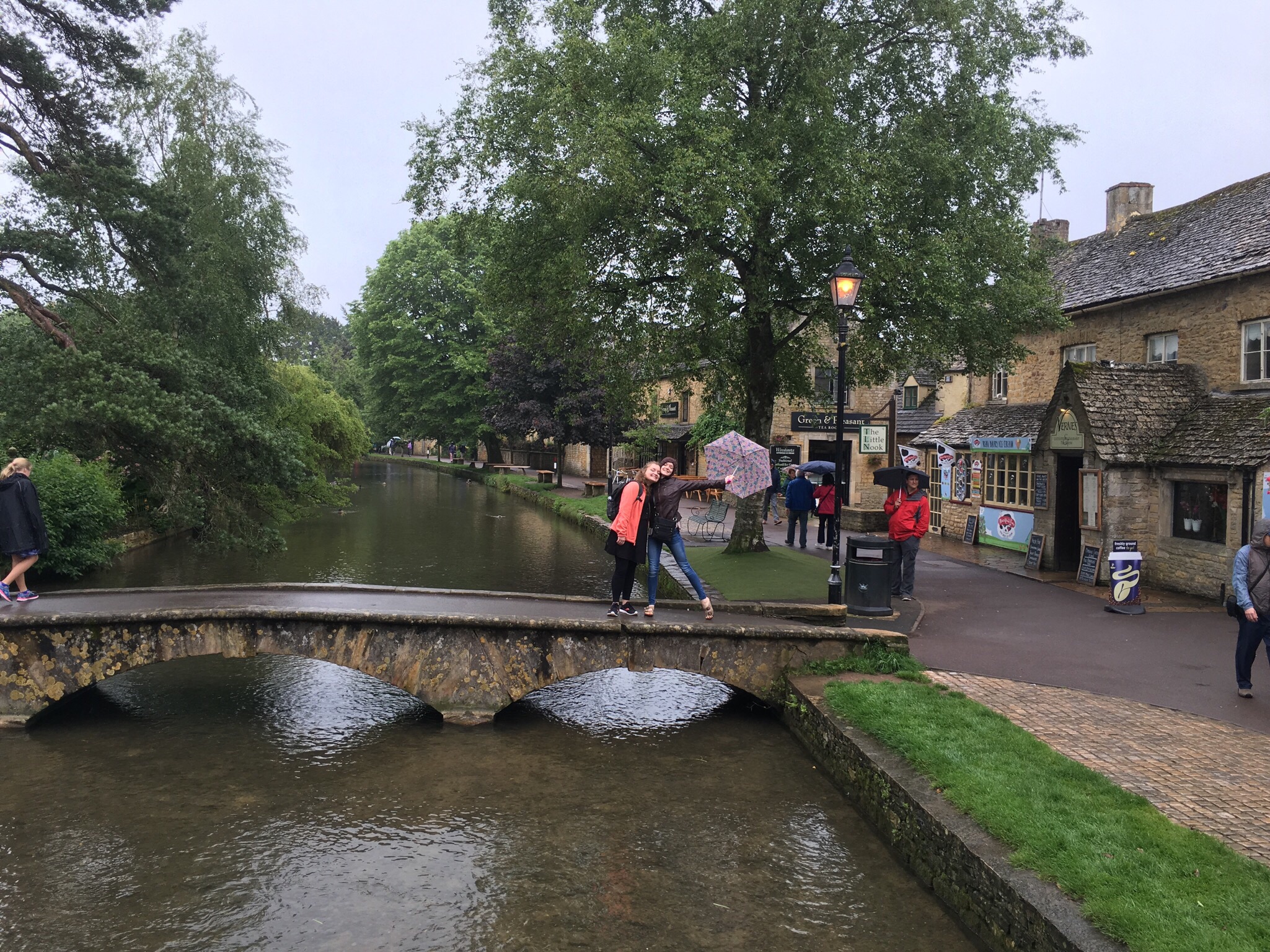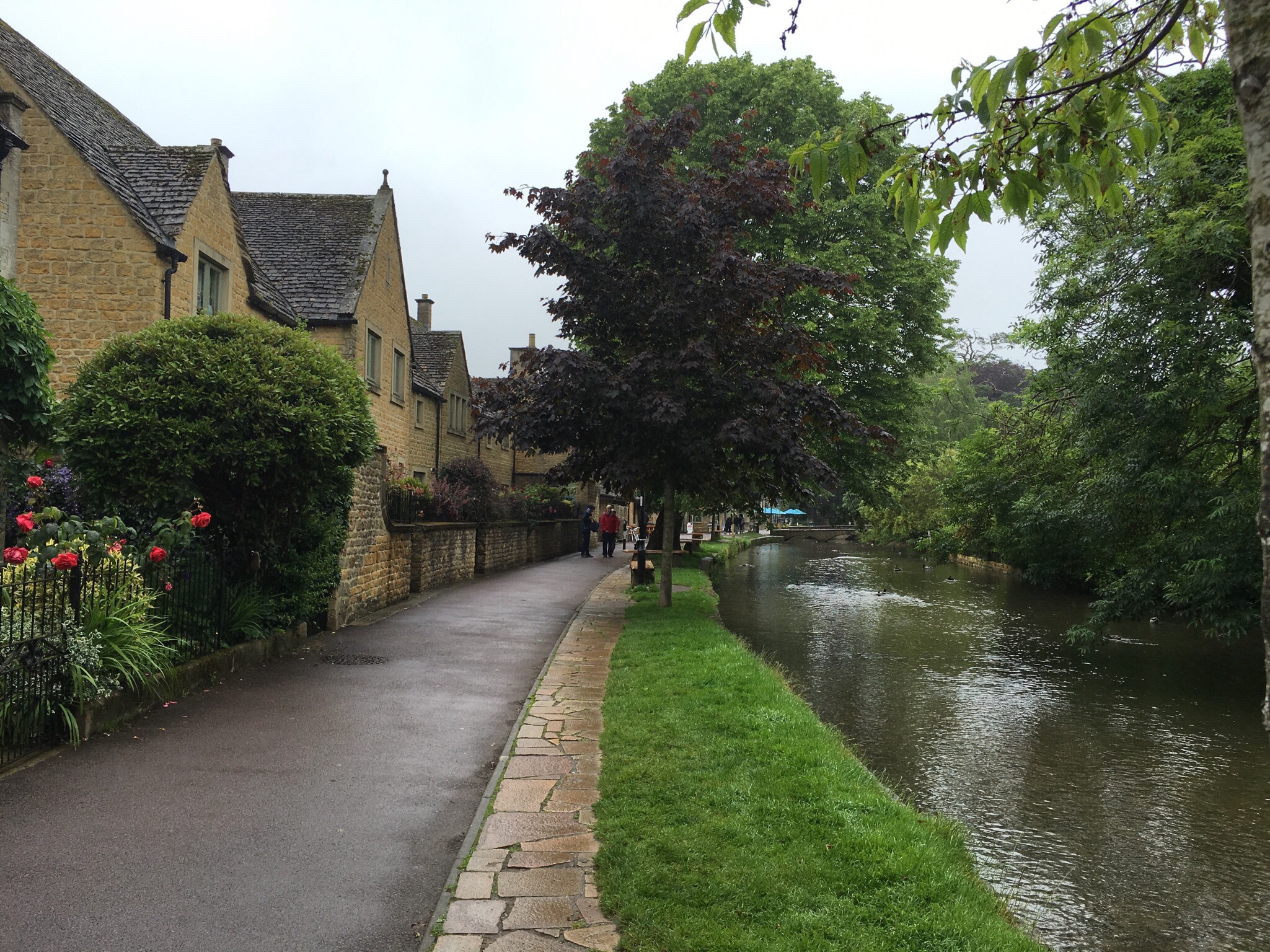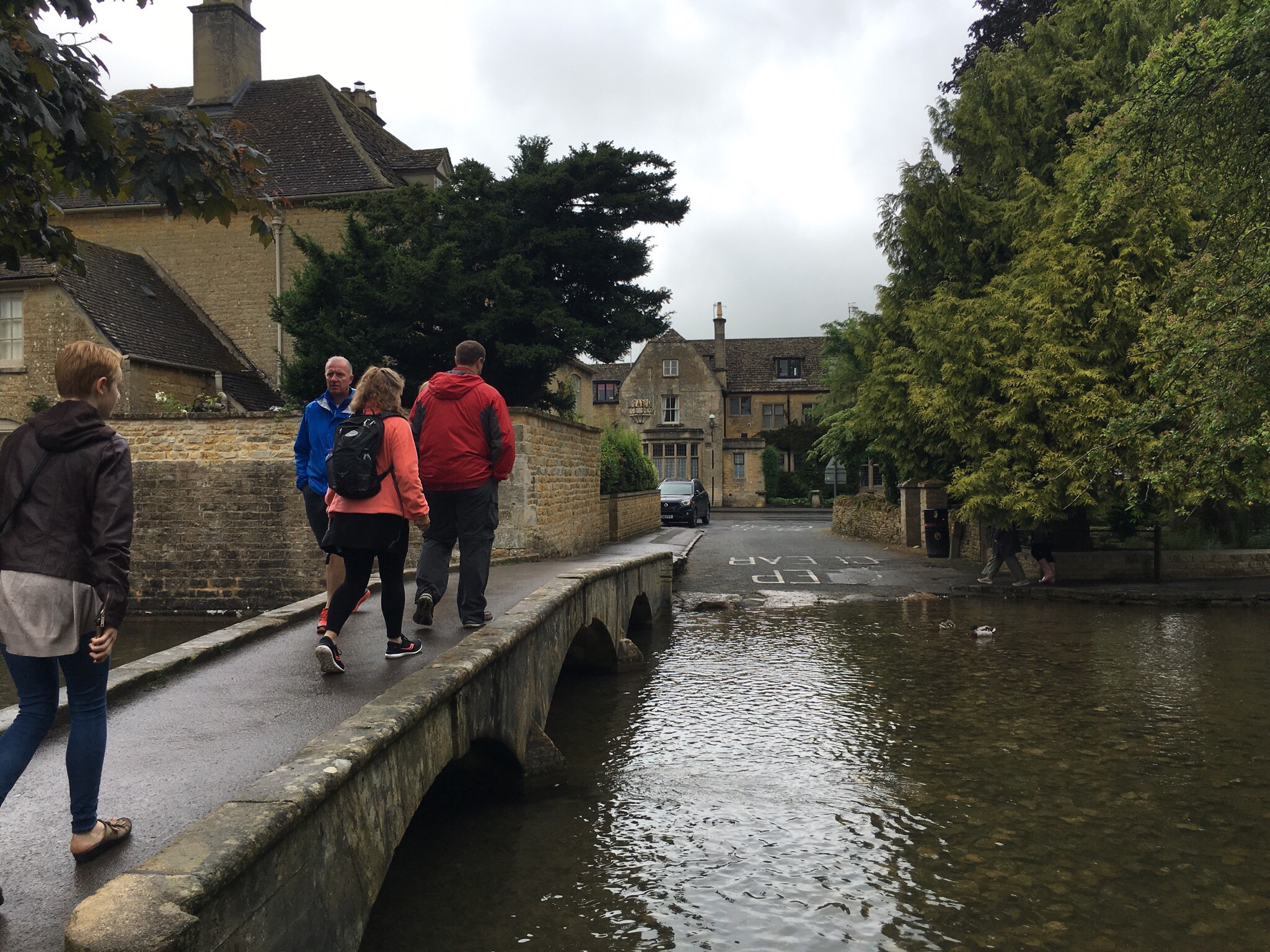 Our next stop was Stow-on-the-Wold. We chose this town because it was along the road and because Elizabeth saw a Buzzfeed article listing favorite British tea rooms, and one of those was here.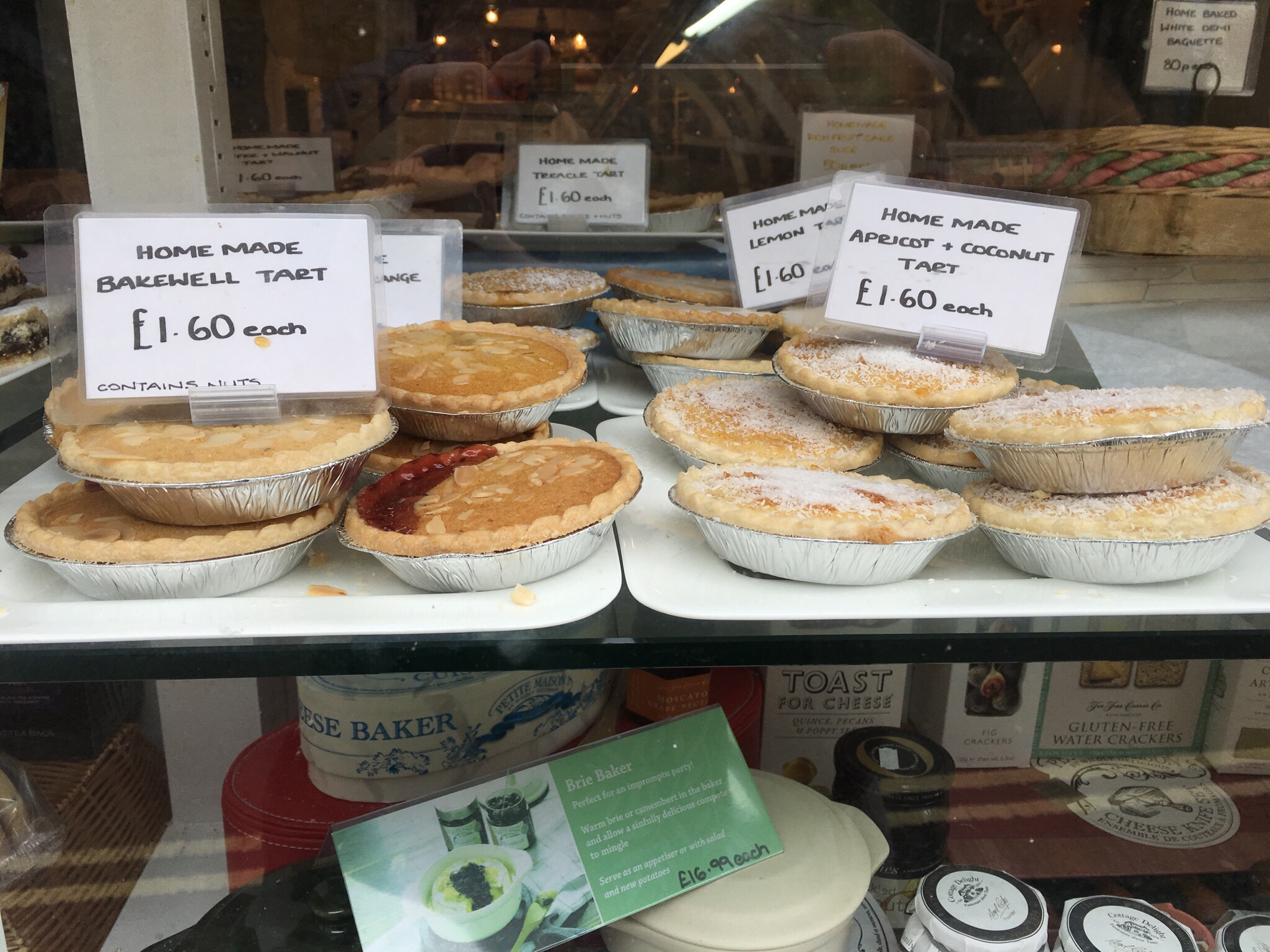 We stopped for a break at Lucy's Tea Room and had tea and scones.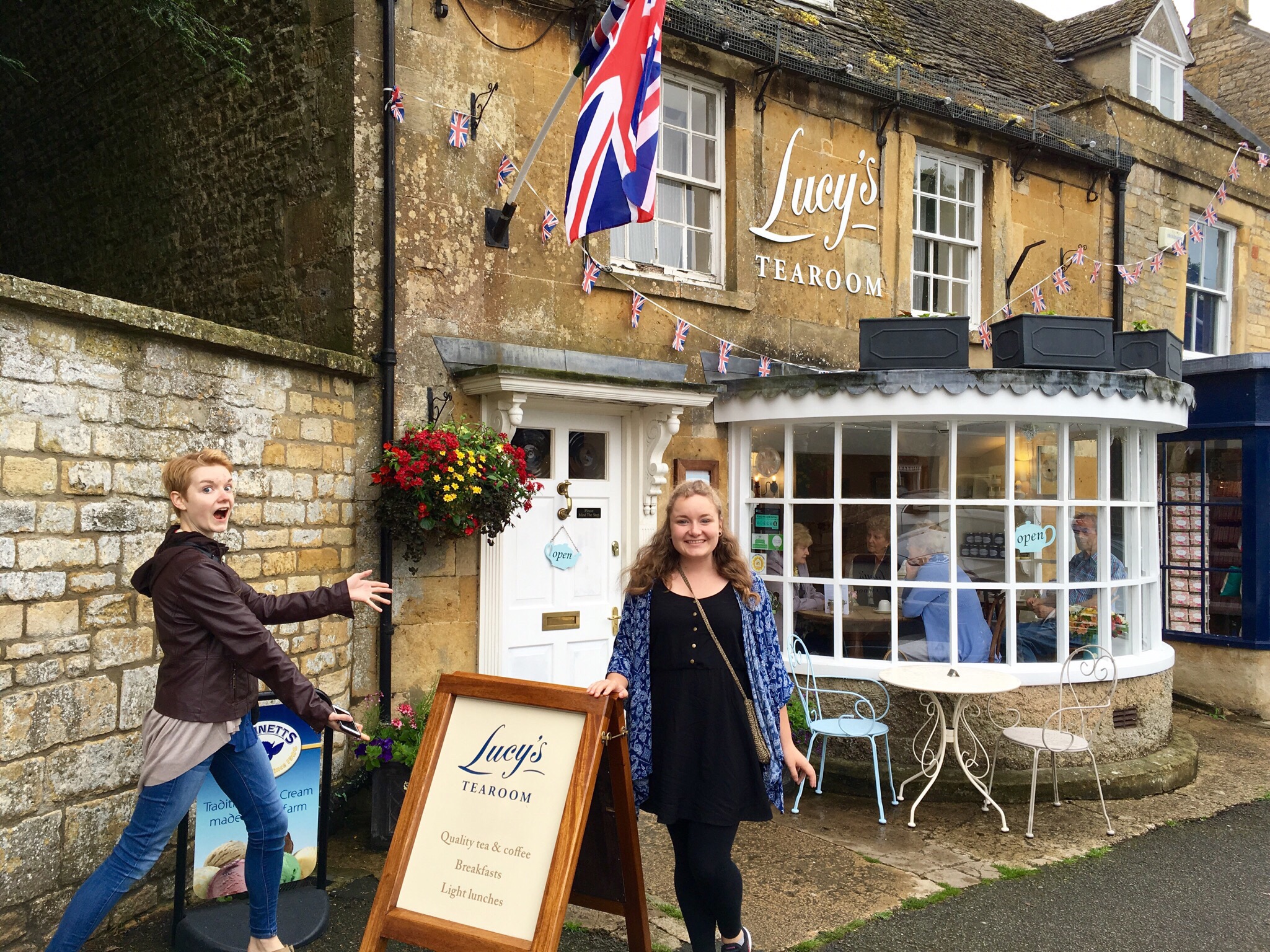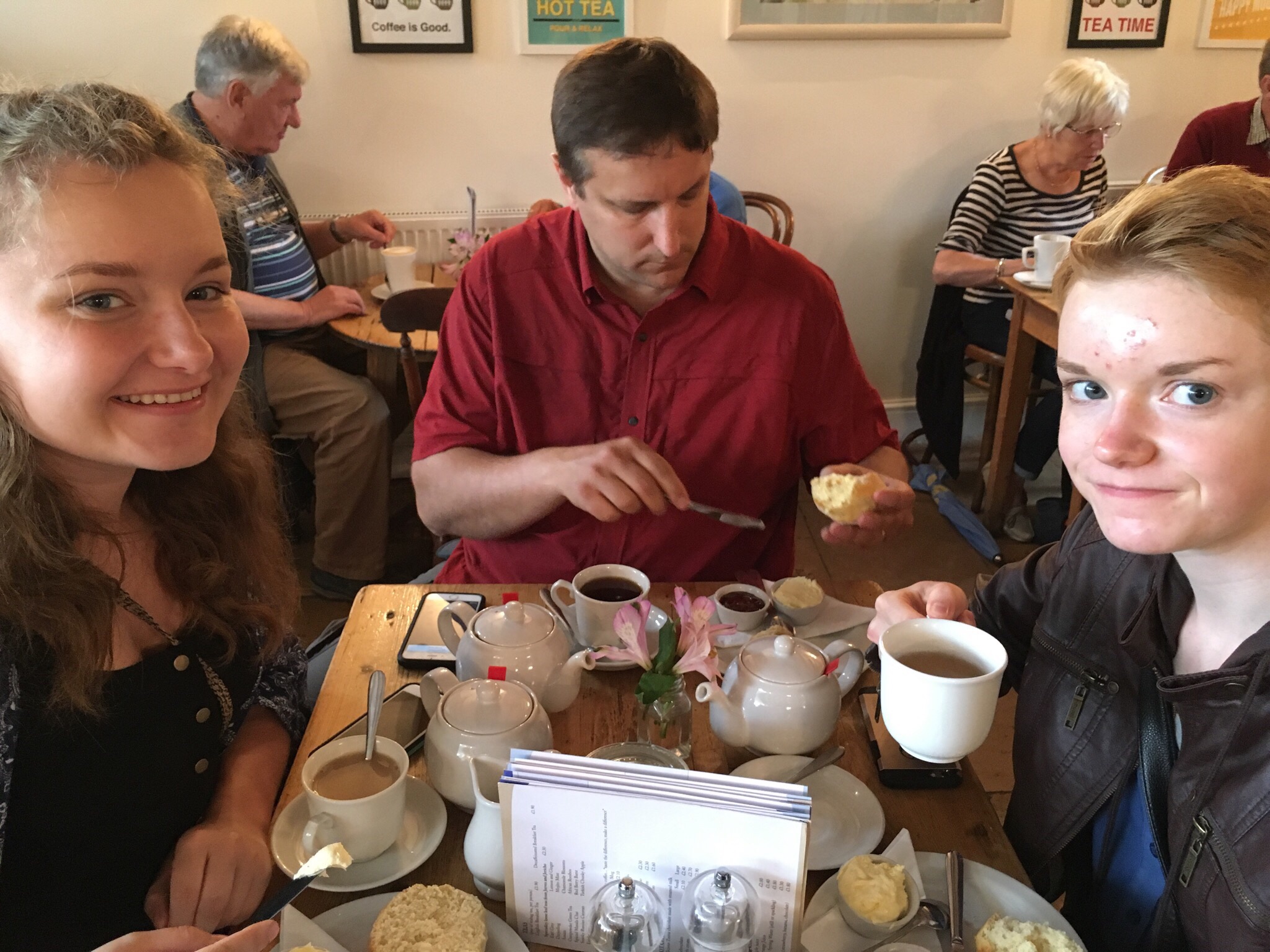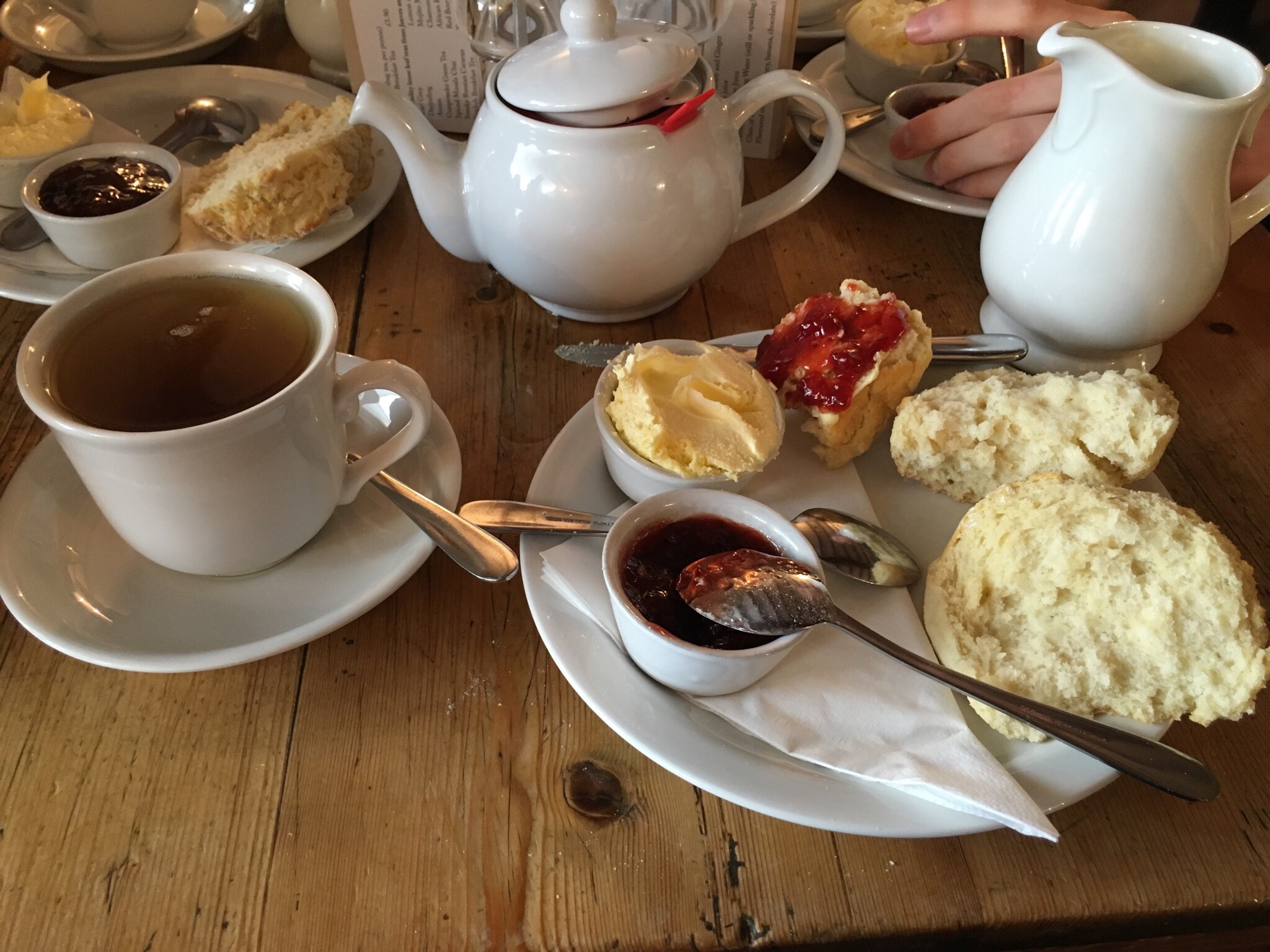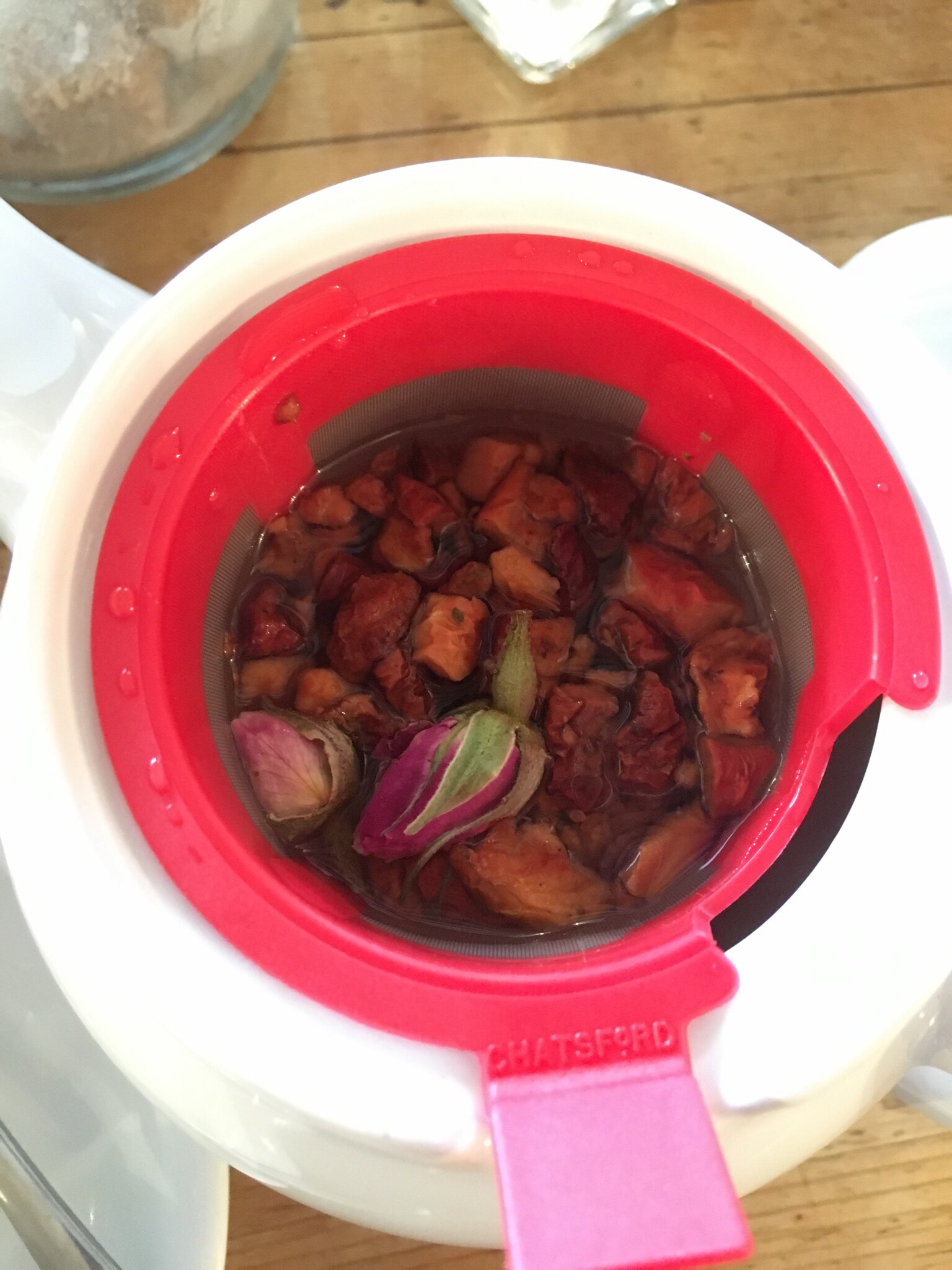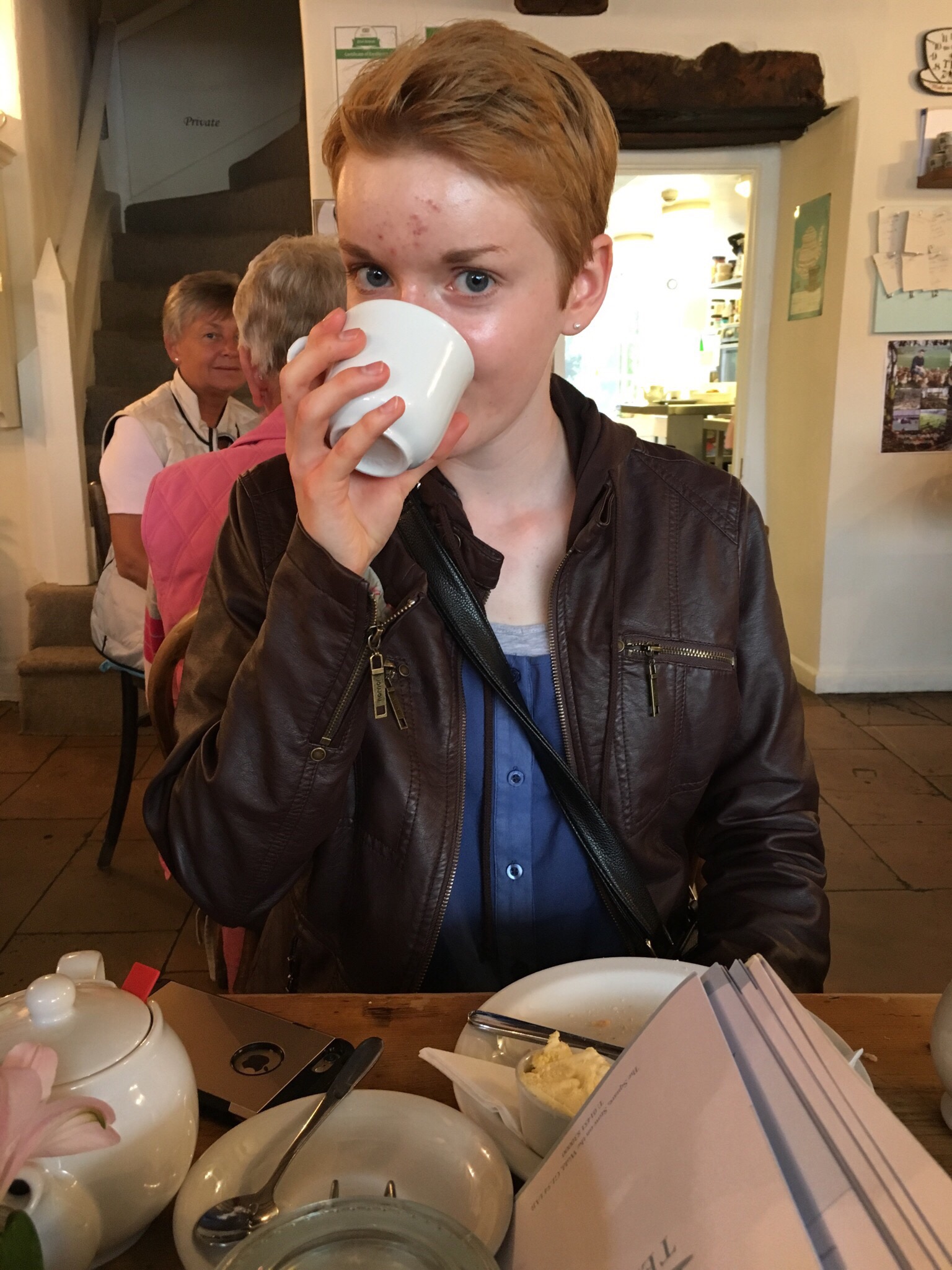 On the walk back to the car, we found an excellent church door.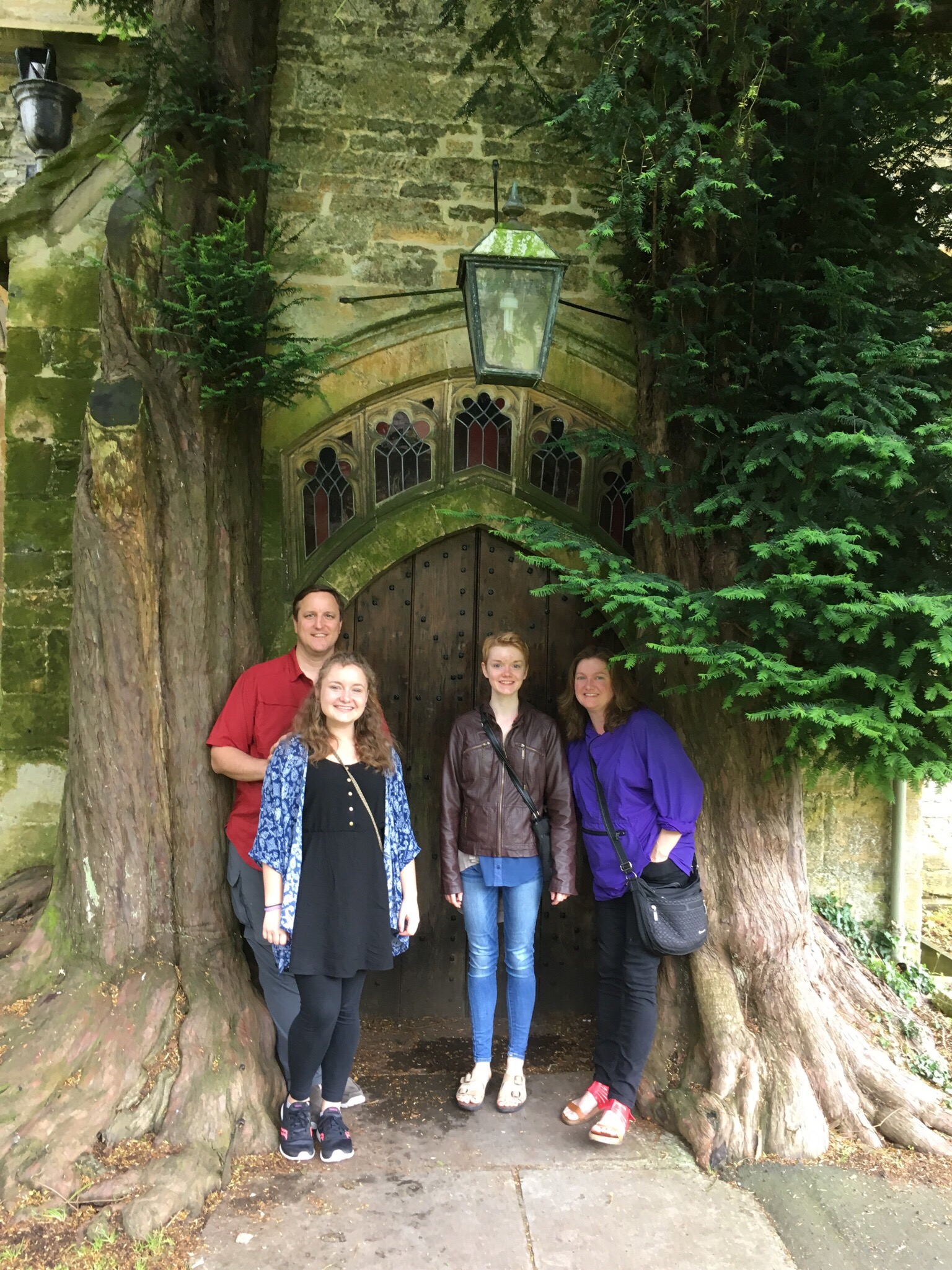 We noticed these road markings on the way back to the car park. At first it looks silly, but we really did need that reminder.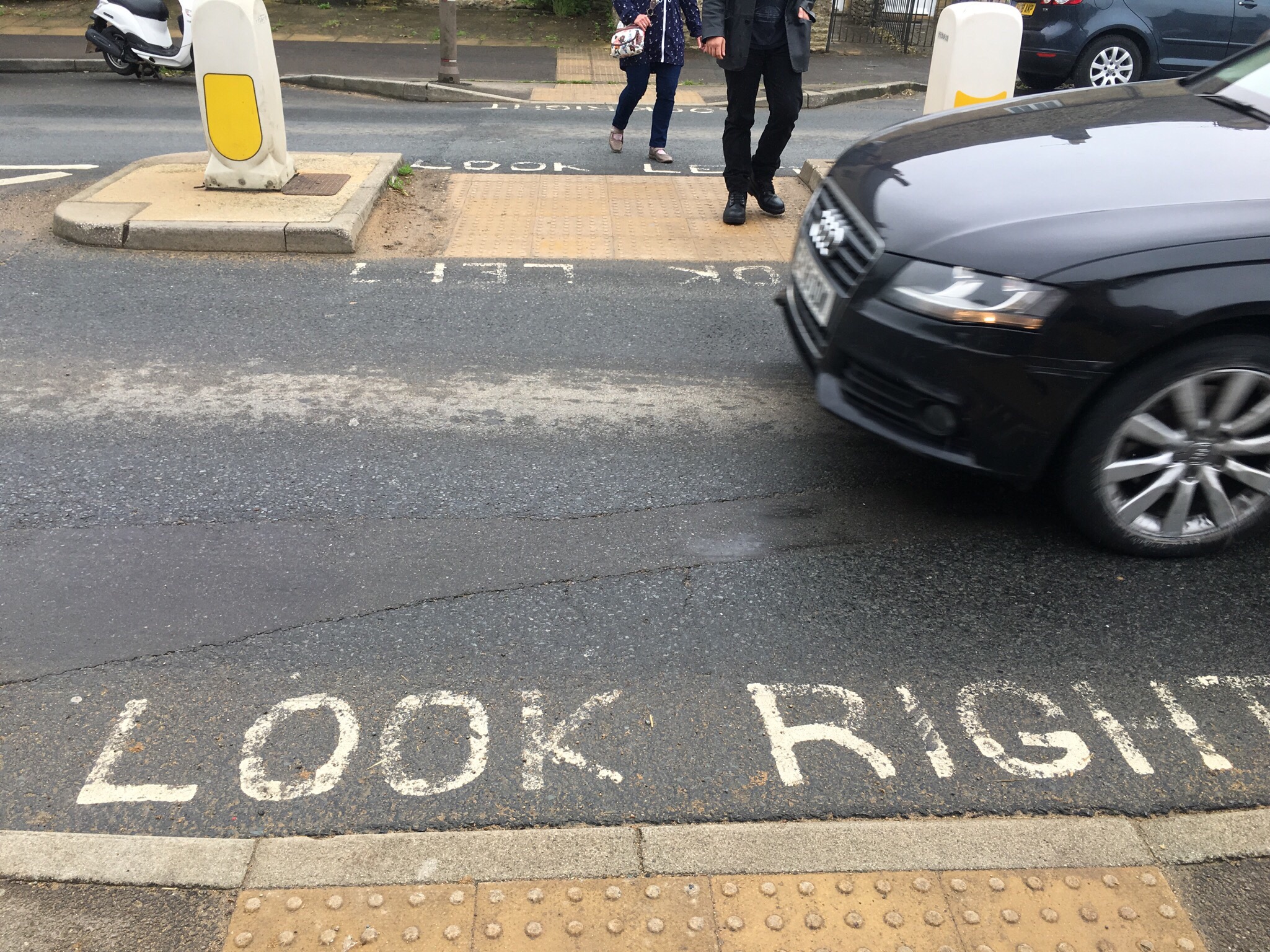 Stratford Upon Avon was just a few miles up the road from Stow, and it was our next stop. As the city where Shakespeare was baptized, married, and buried, it was worth a few hours. Three cheers for Parkopedia, an app Mike downloaded that shows us where parking is available, how much it will cost, and then links it to our gps to direct us right to the spot. It is saving us a ton of time we would likely otherwise spend driving around.
We had less than four hours, so we decided not to do the house tours. Instead, we saw the outside of the homes connected to Shakespeare and spent our inside time at Holy Trinity Church.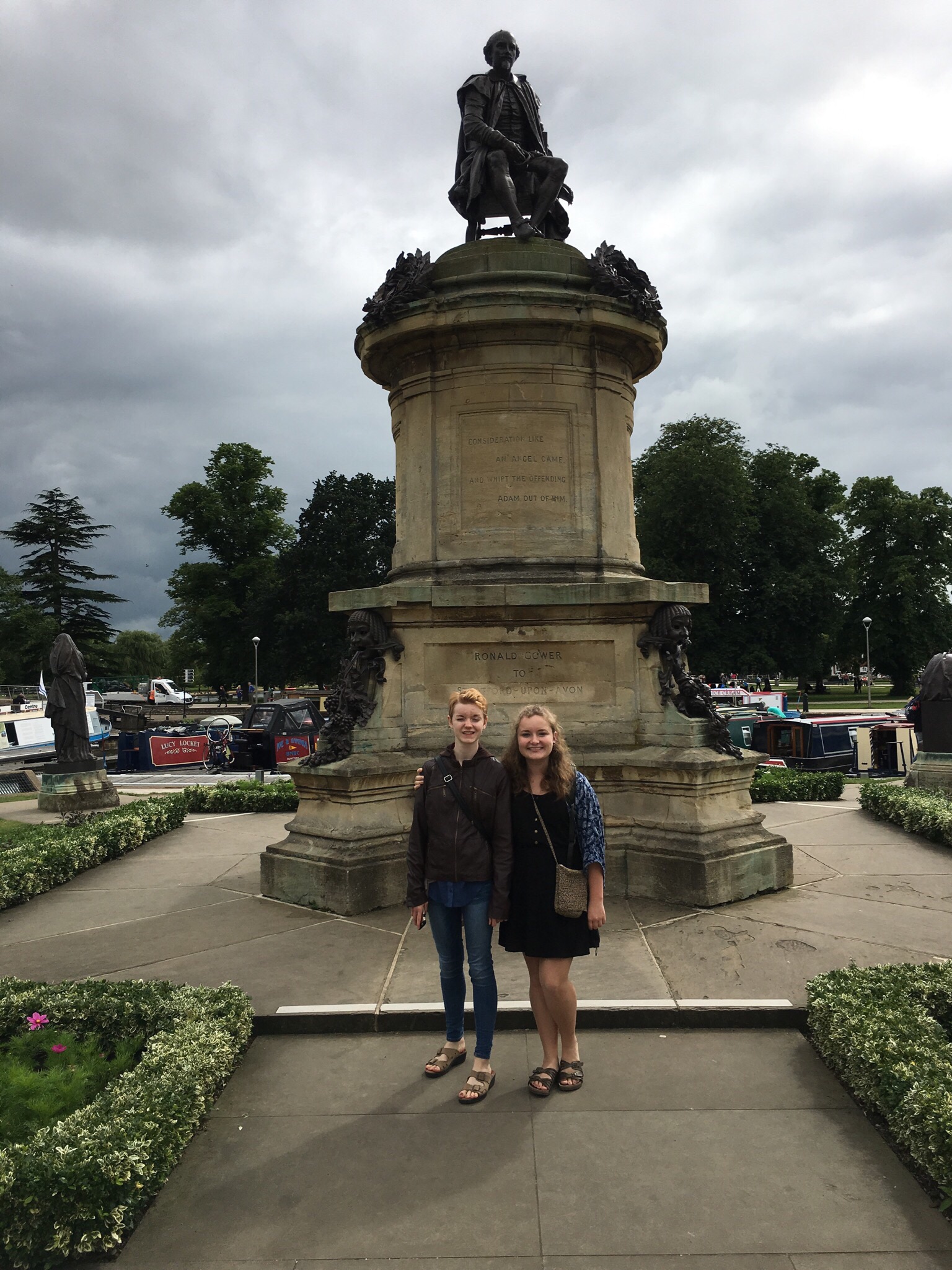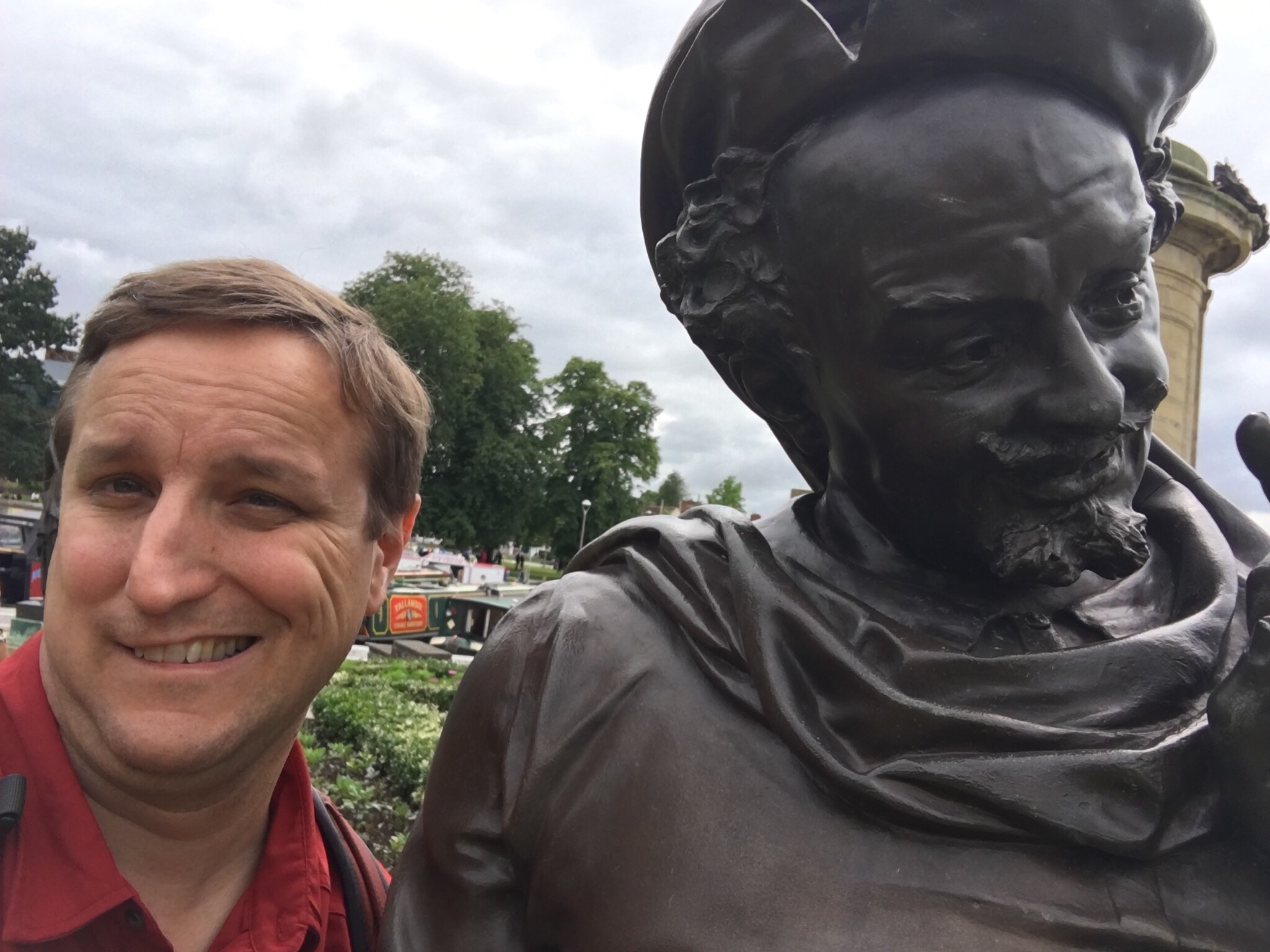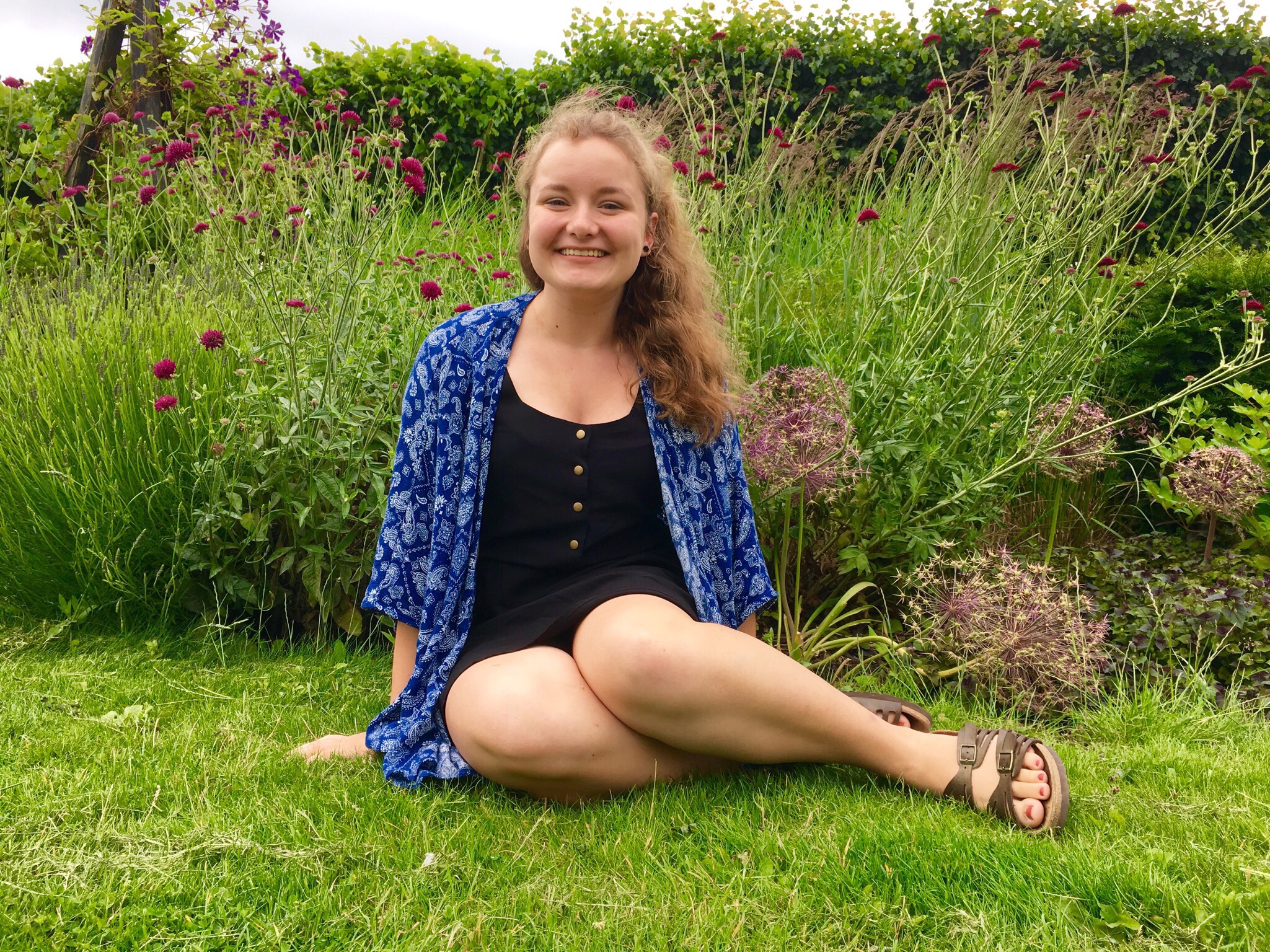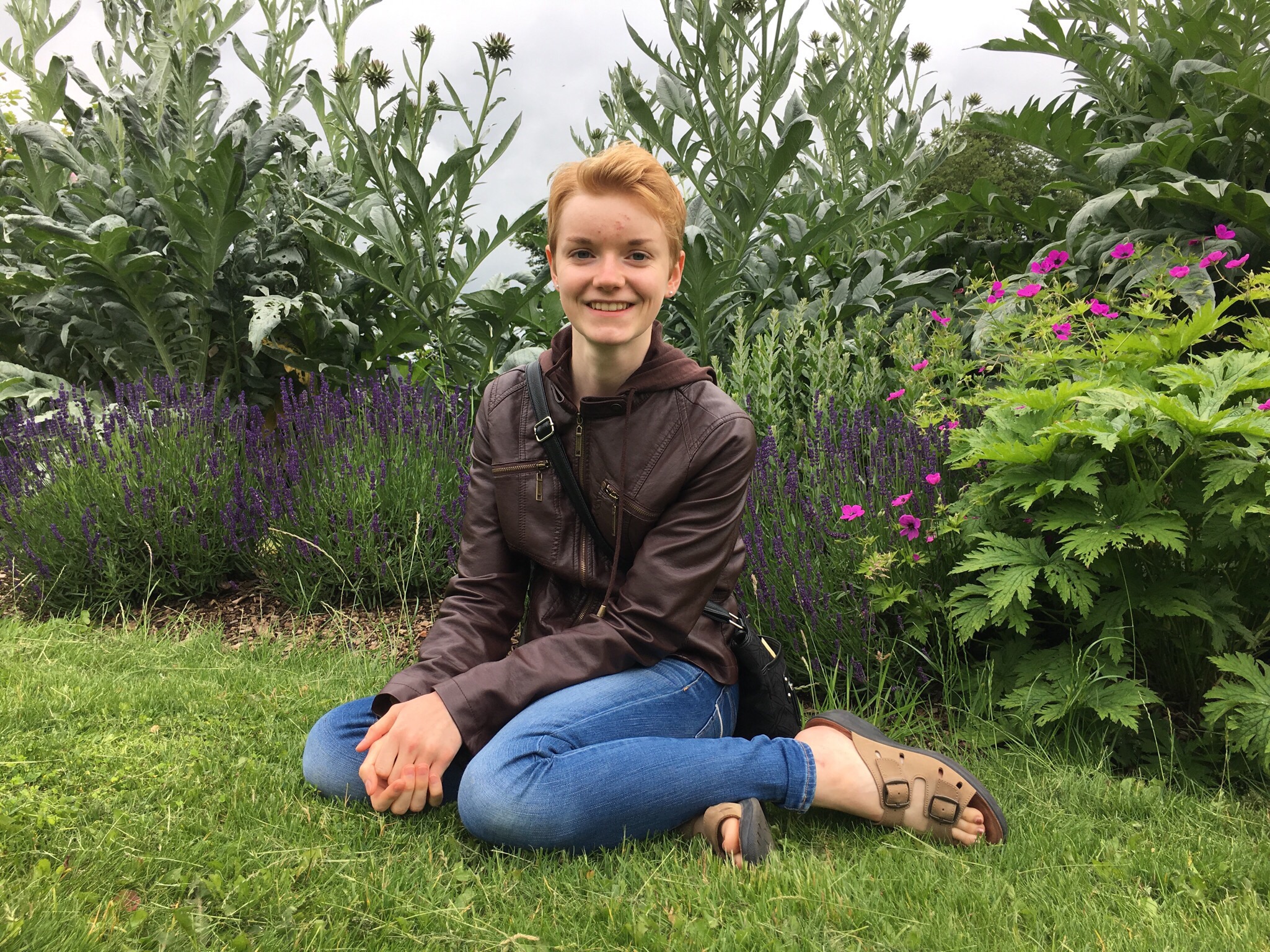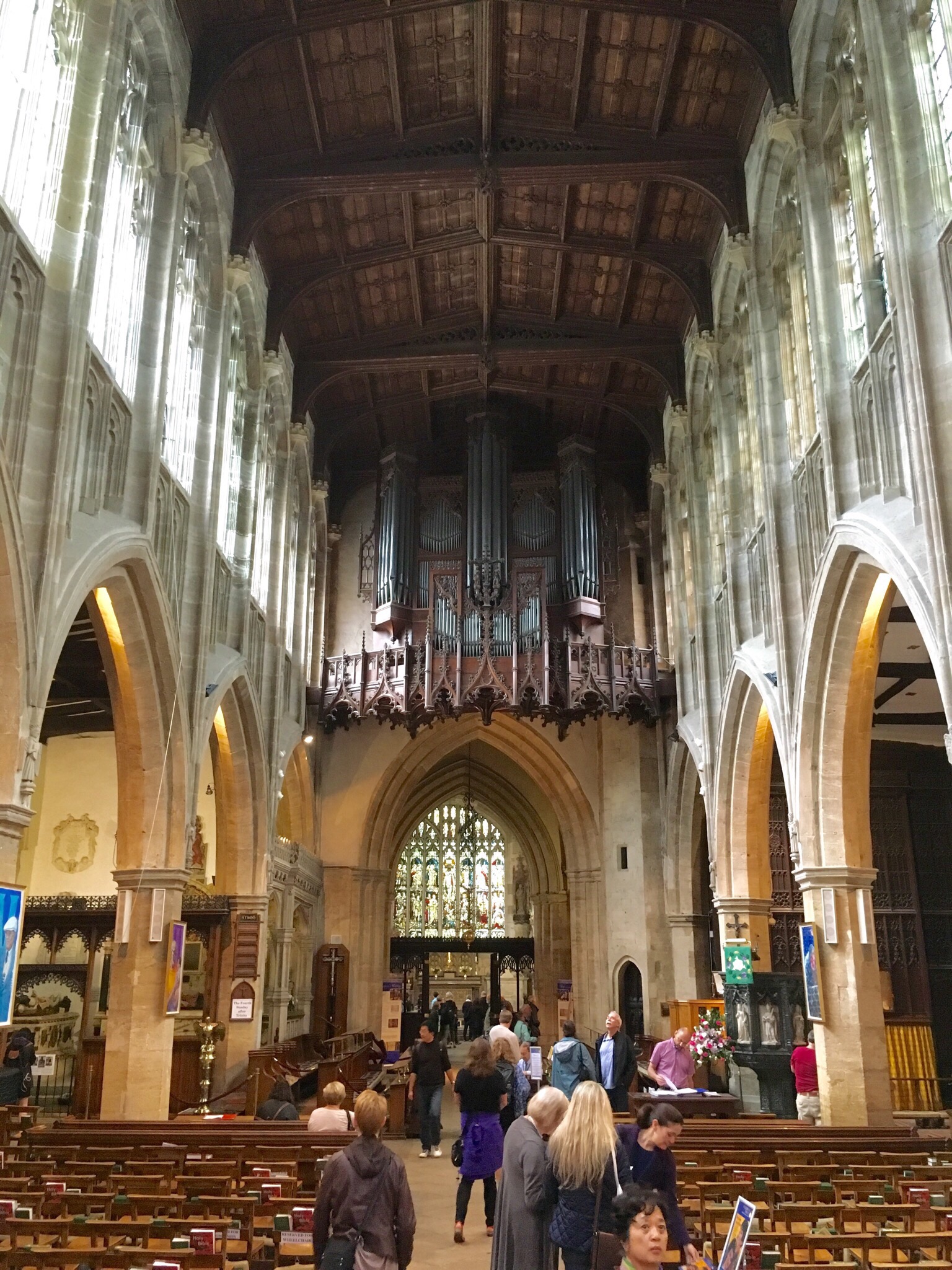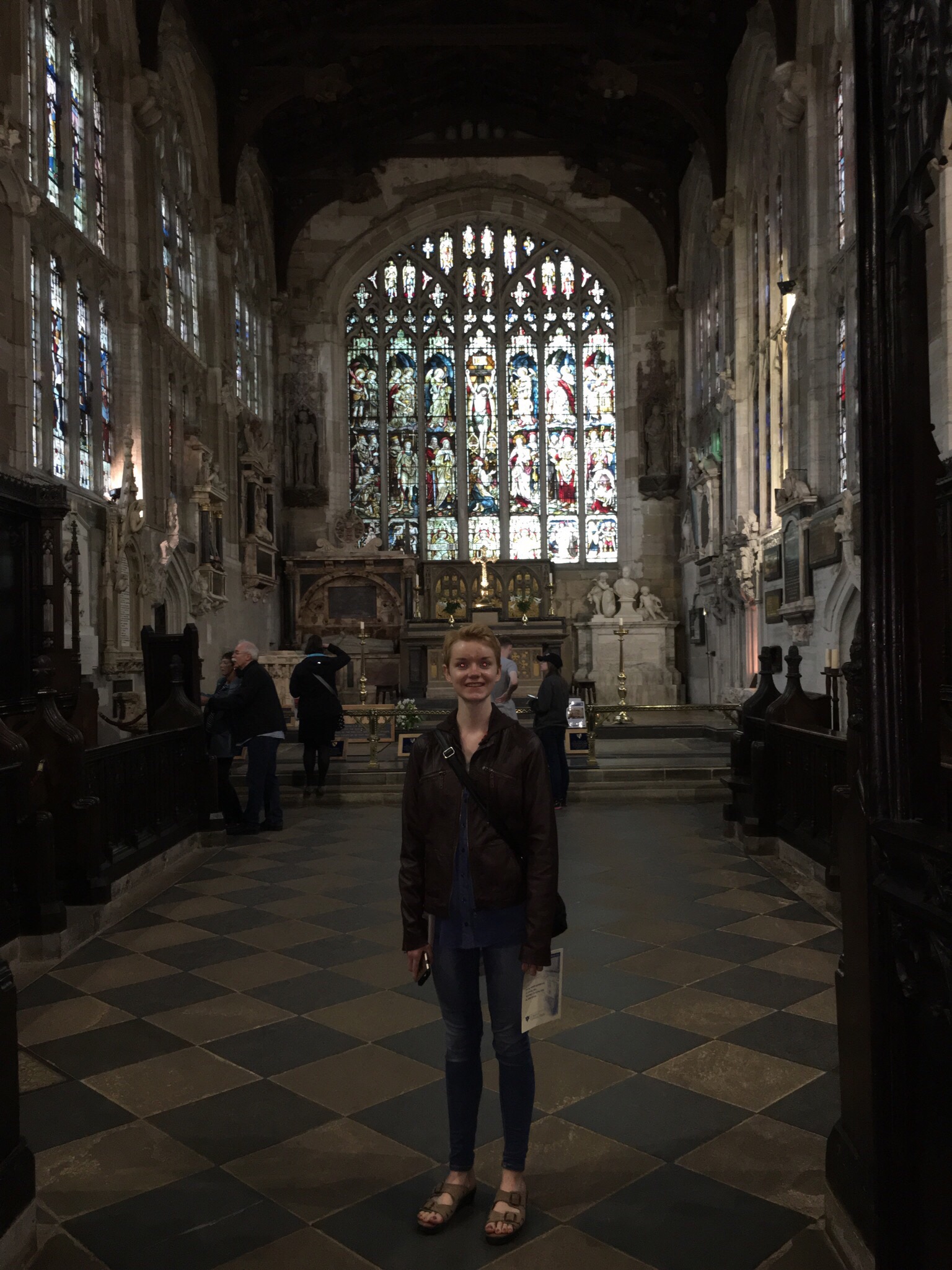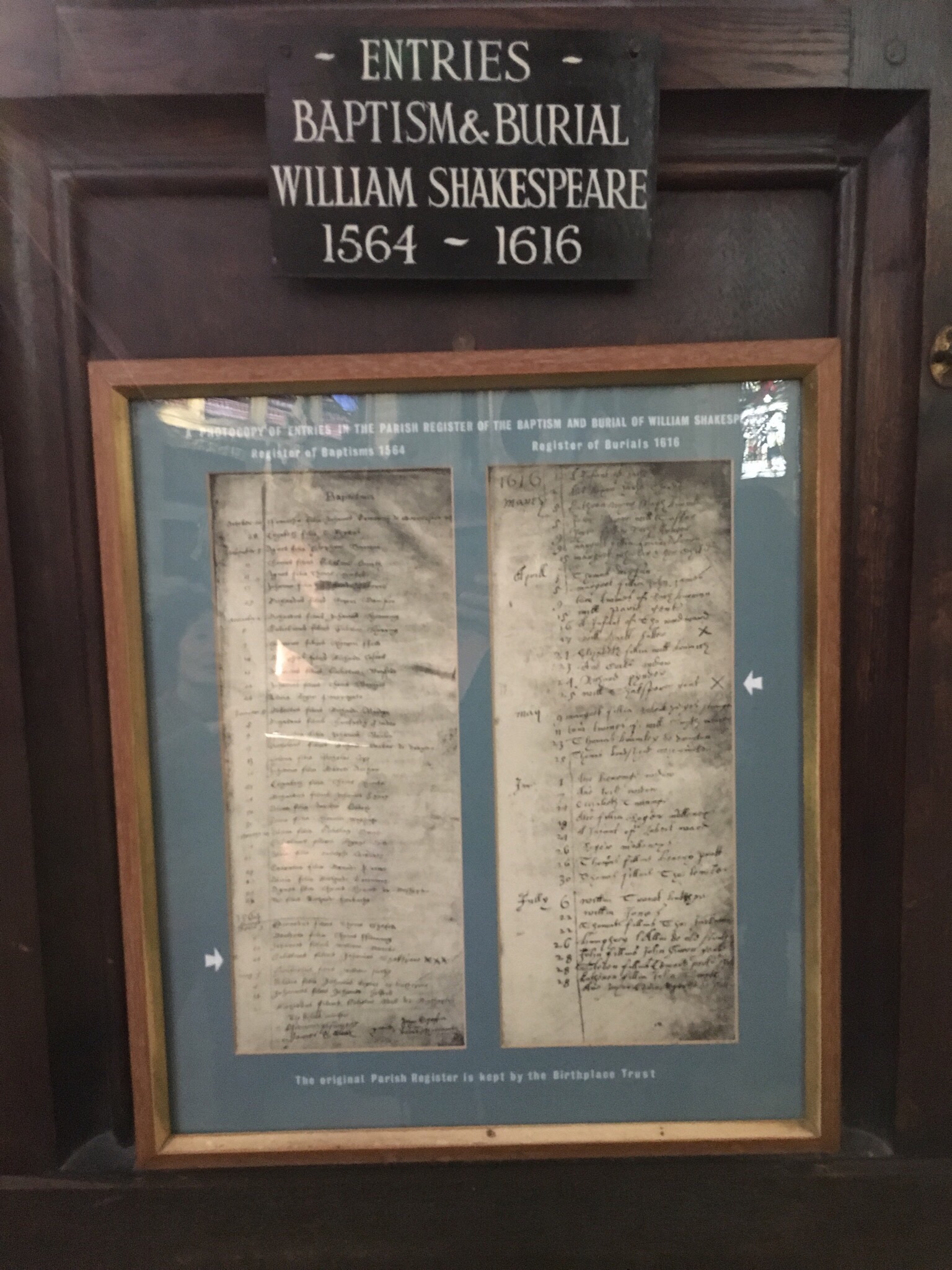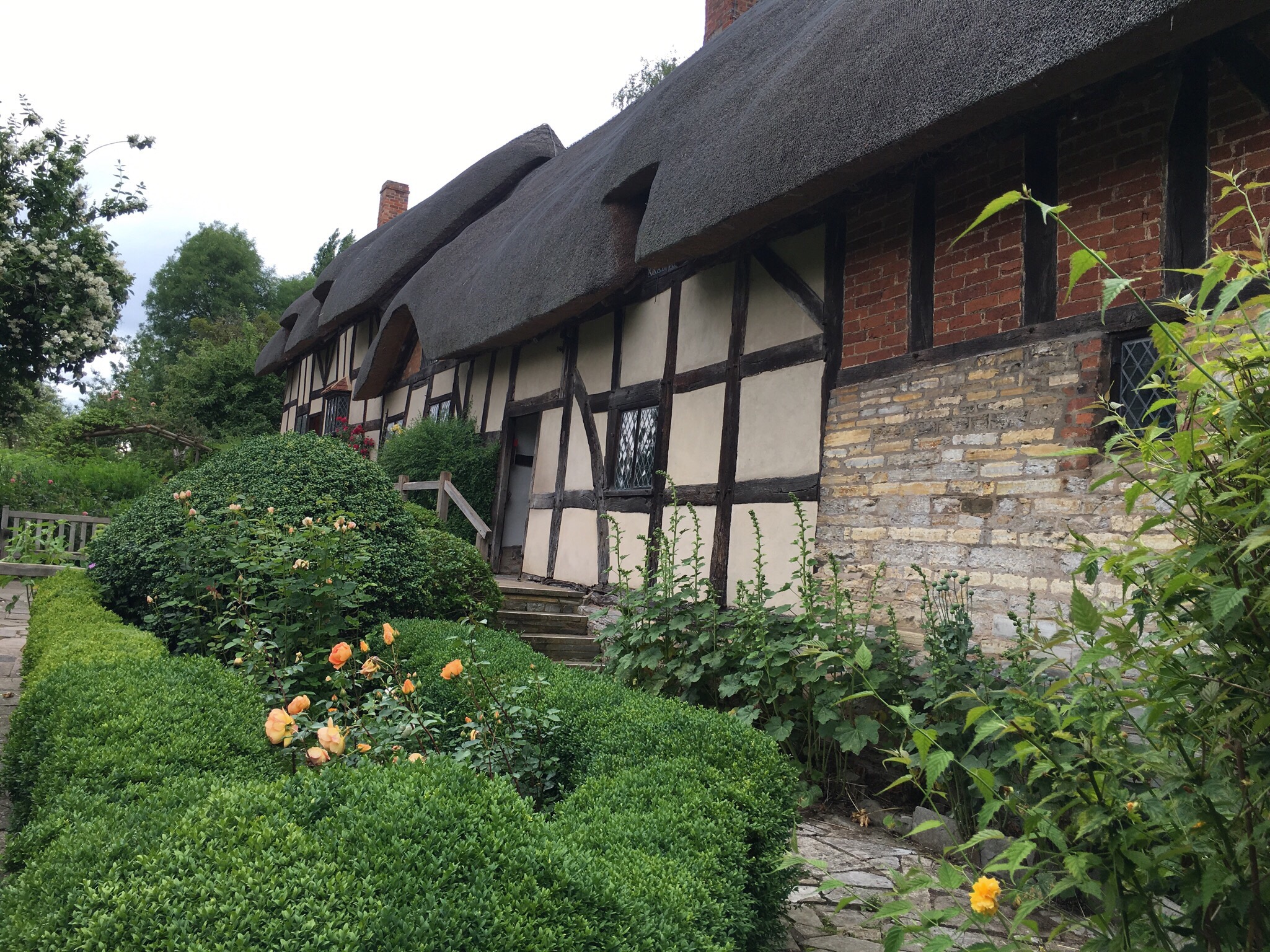 Our stop tonight was in Stafford, a small city an hour and a half north of Stratford Upon Avon. We had rented out a room with AirBnB, the first time we have used that service. Our rental was a two story garden house with a lot of room to spread out and relax for the night.