We got a late start again, but we made it to the British Museum by 1:00. We could easily have spent days in there, so we knew we'd have to pick and choose. We started with the Rosetta Stone, the artifact that made it possible to translate Egyptian hieroglyphs.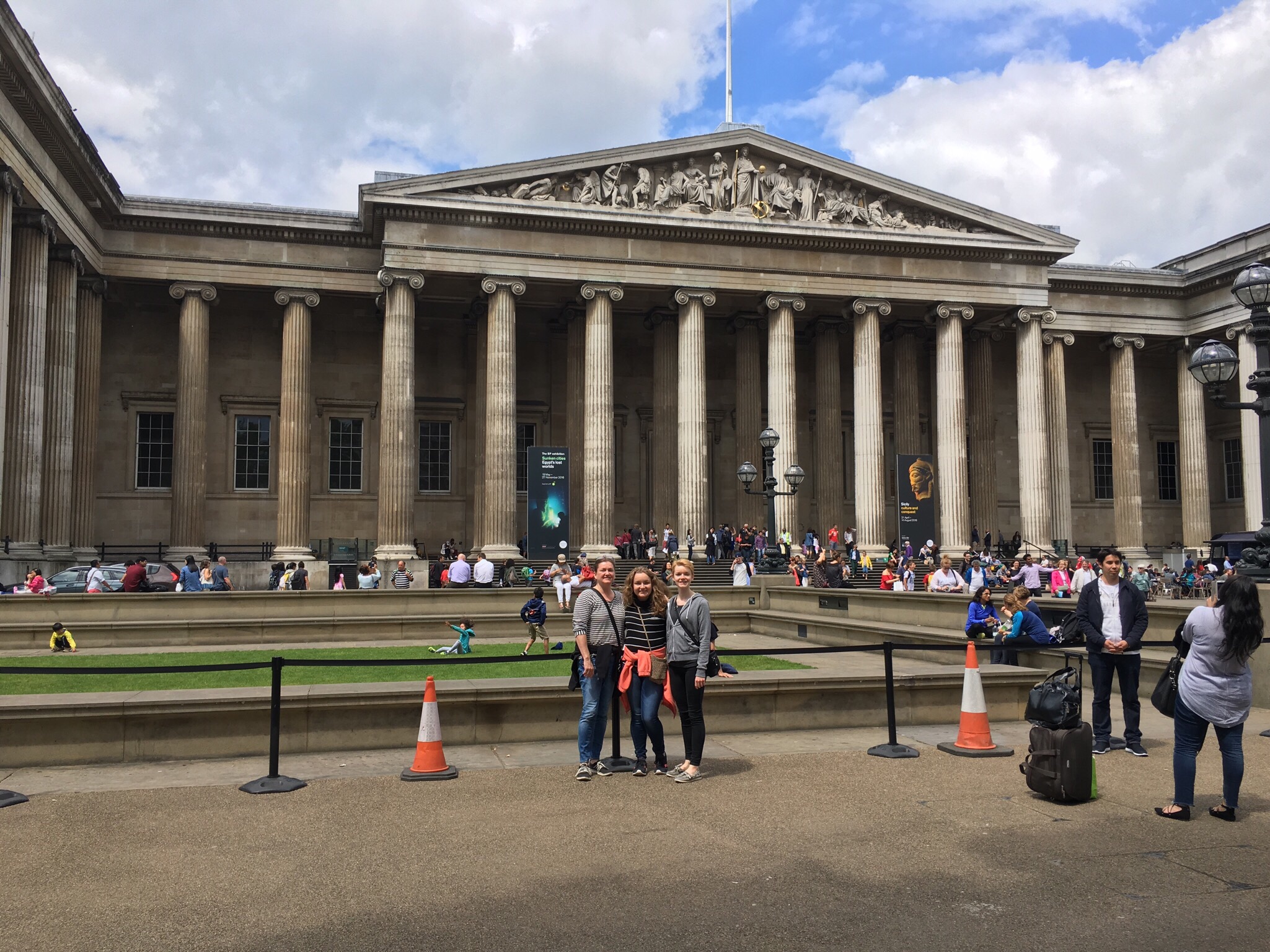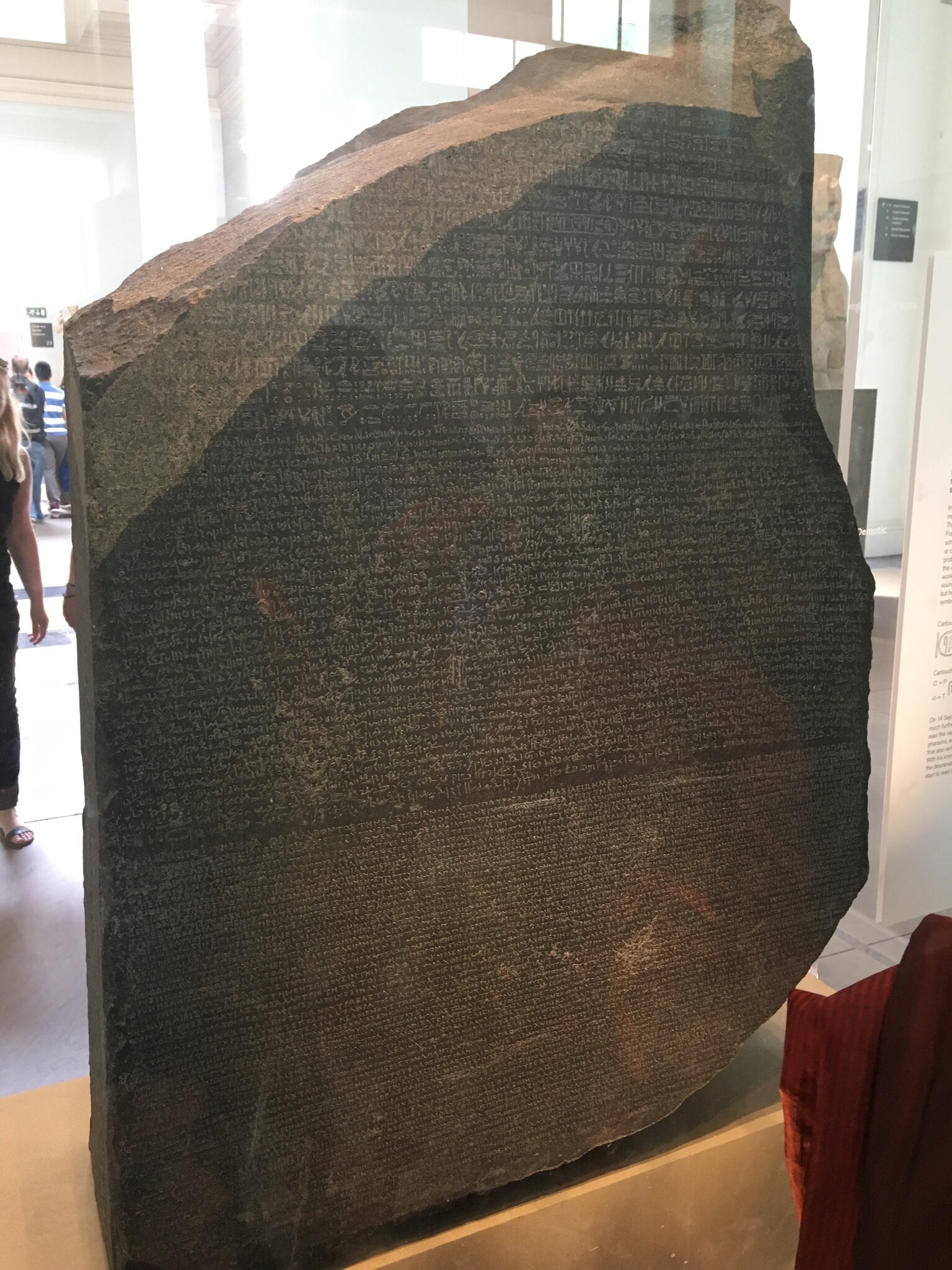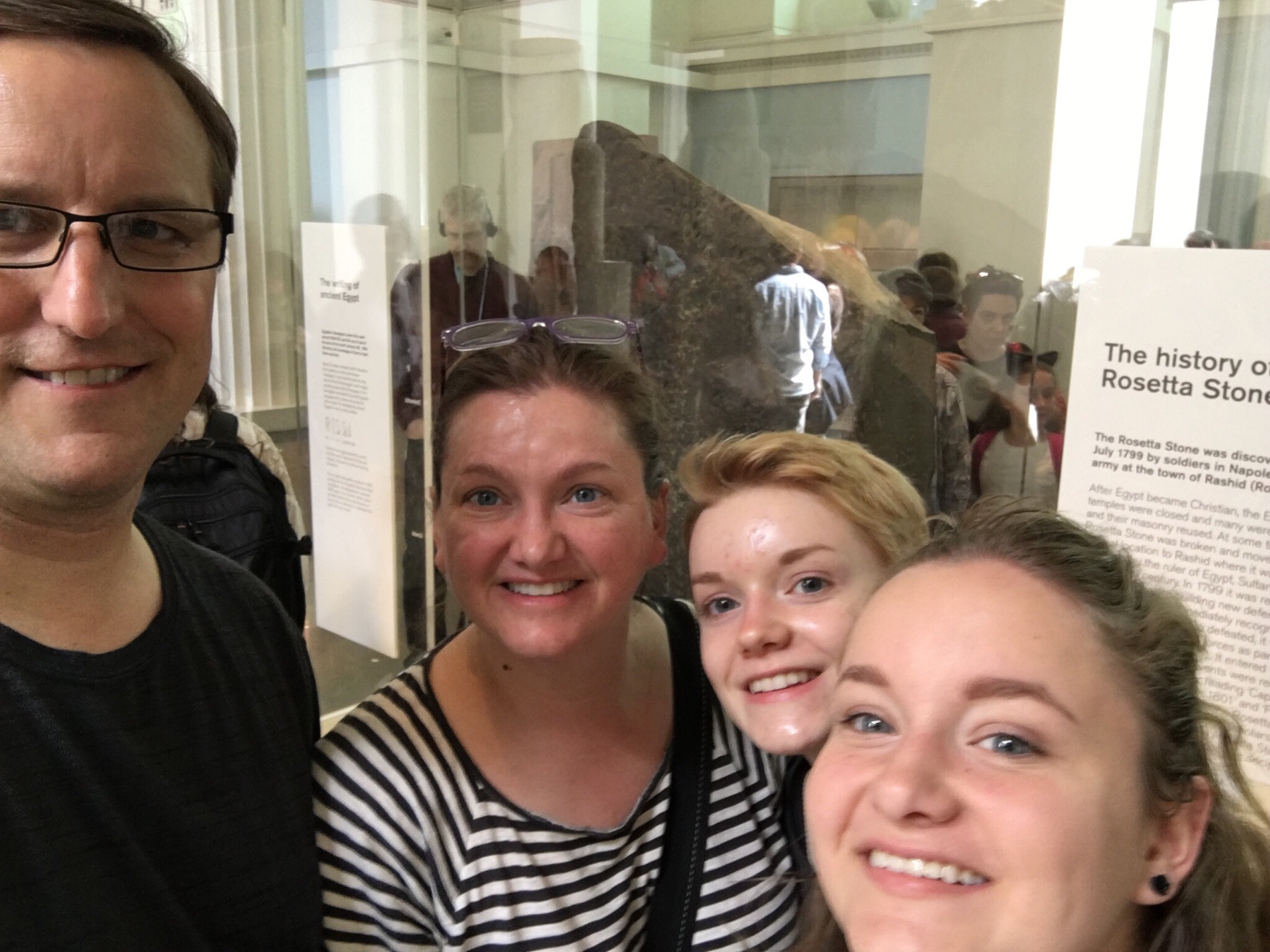 We spent most of our time in the Greek and Egyptian collections.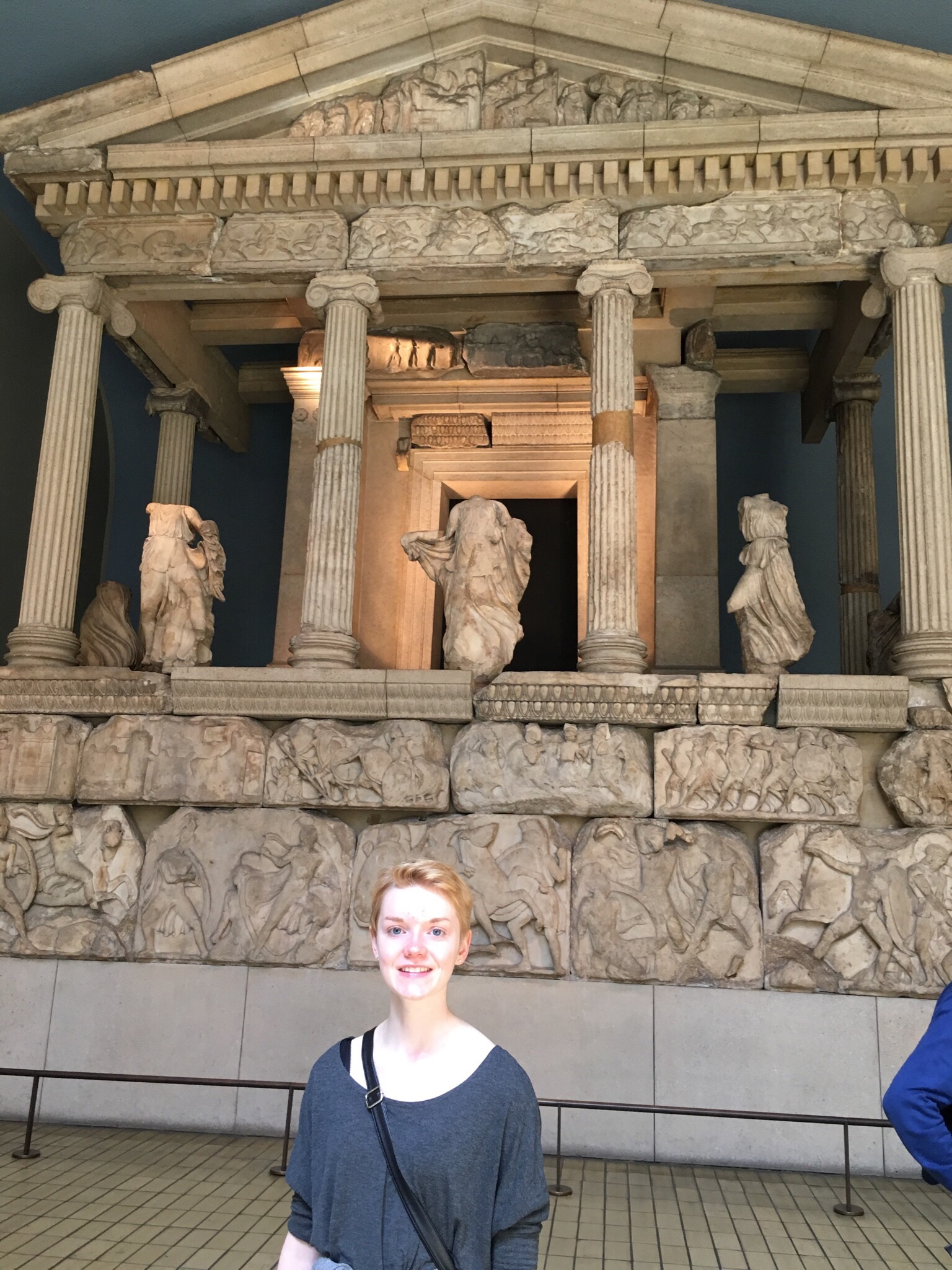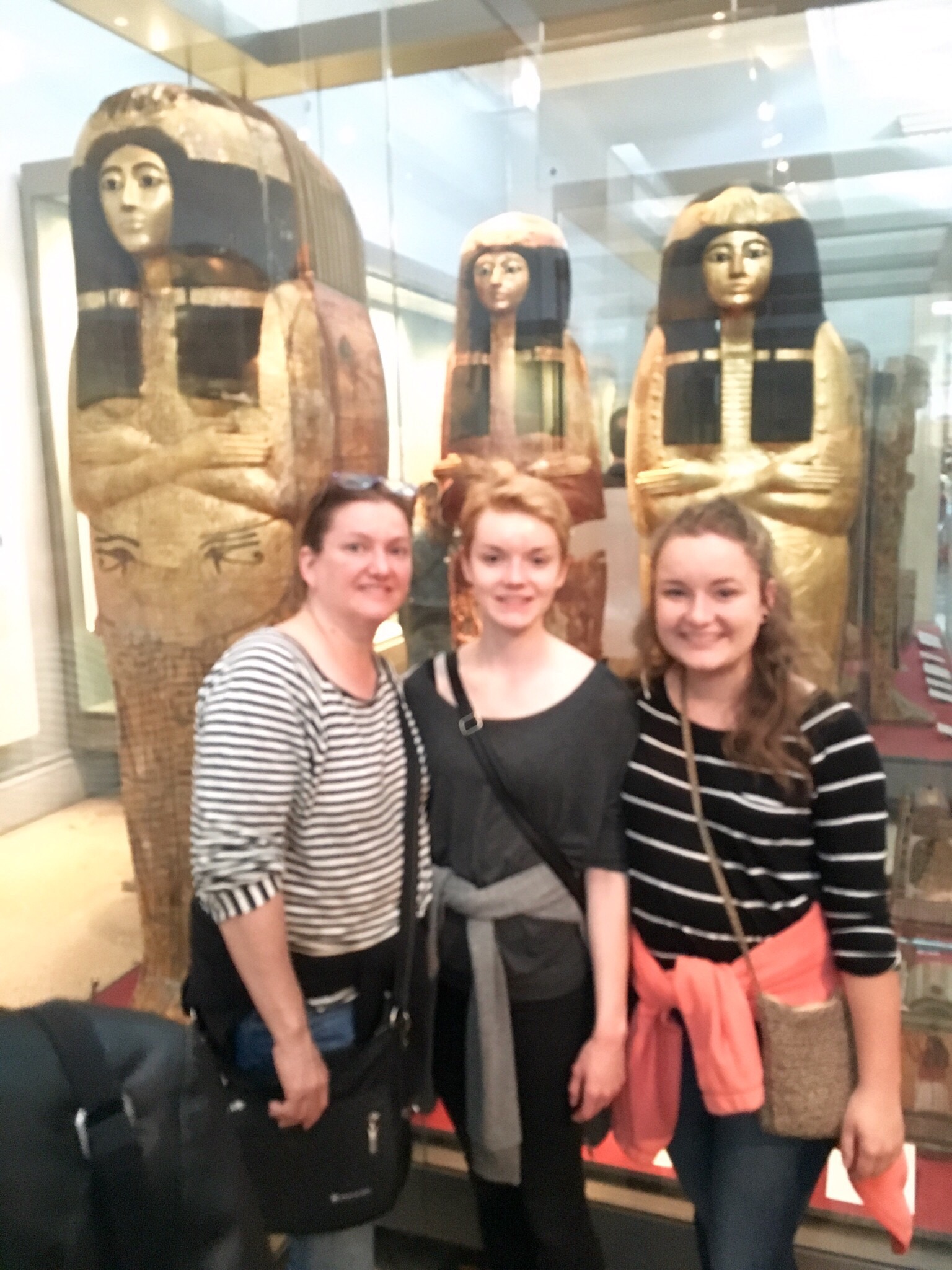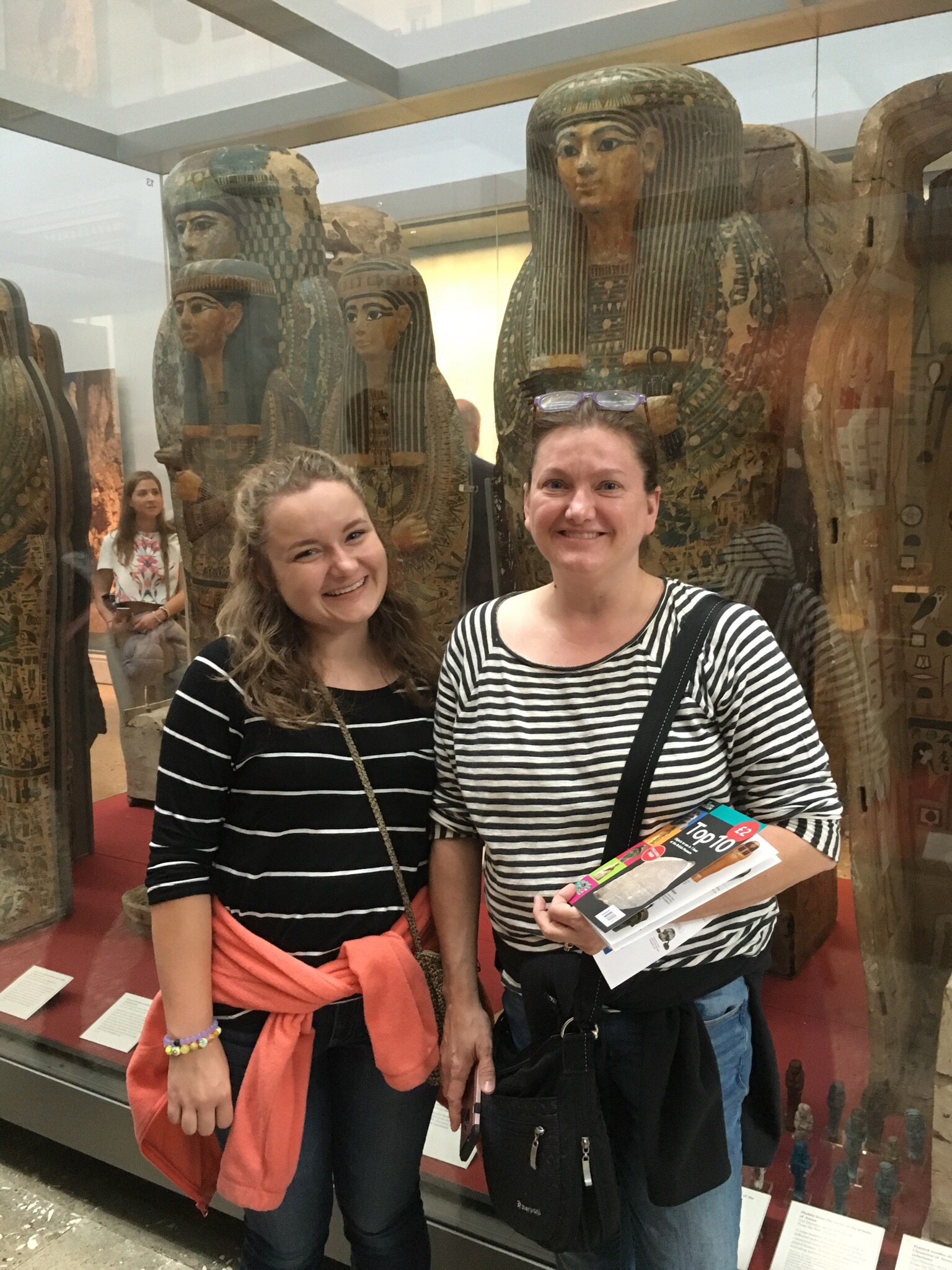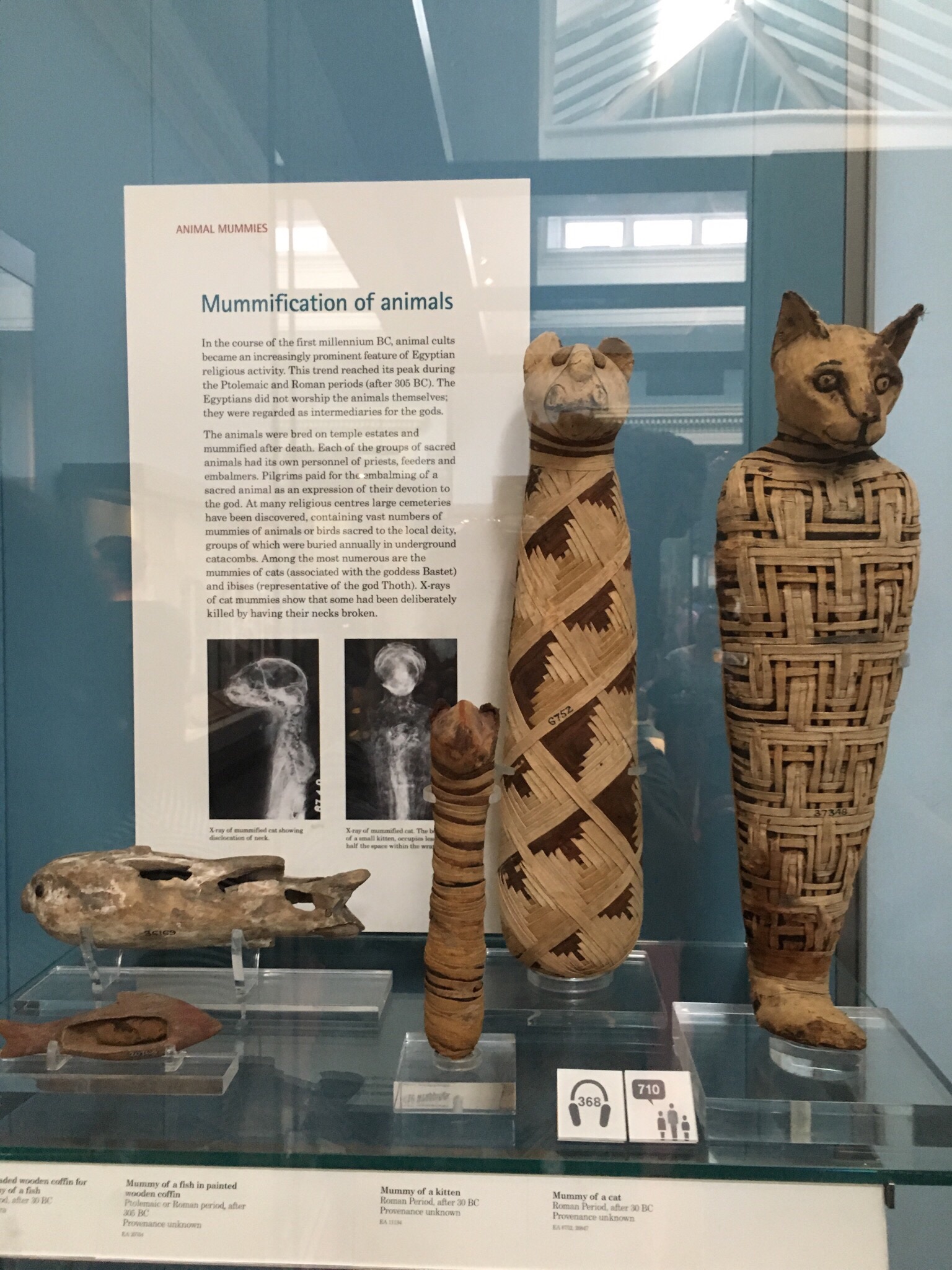 We also sought out this Easter Island statue.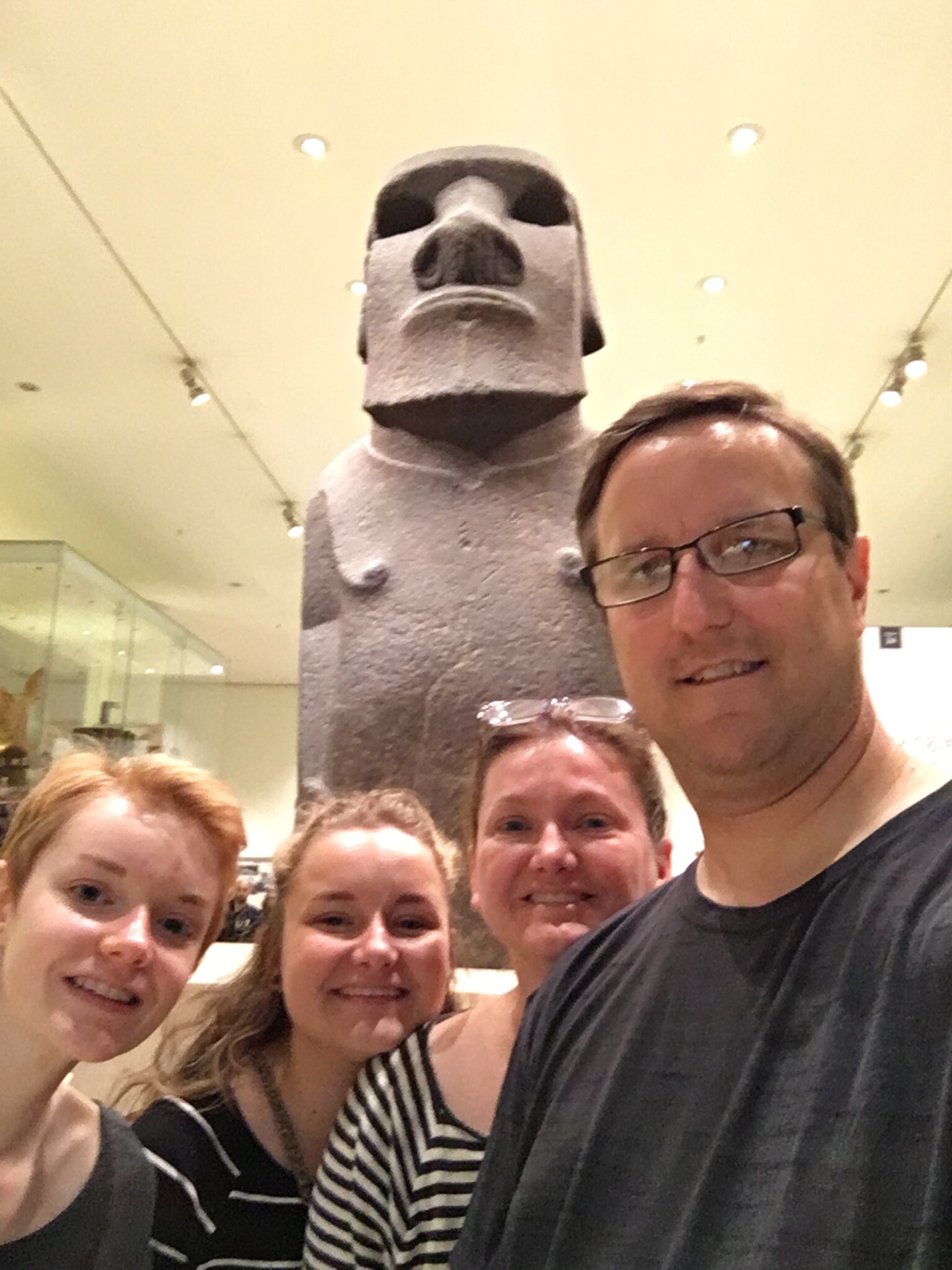 We spent a few more minutes wandering, and we really didn't do this museum justice. A full day might now get half of it in. Wanting to squeeze a few more things in on this last day in town, we had to accept we just weren't going to see much.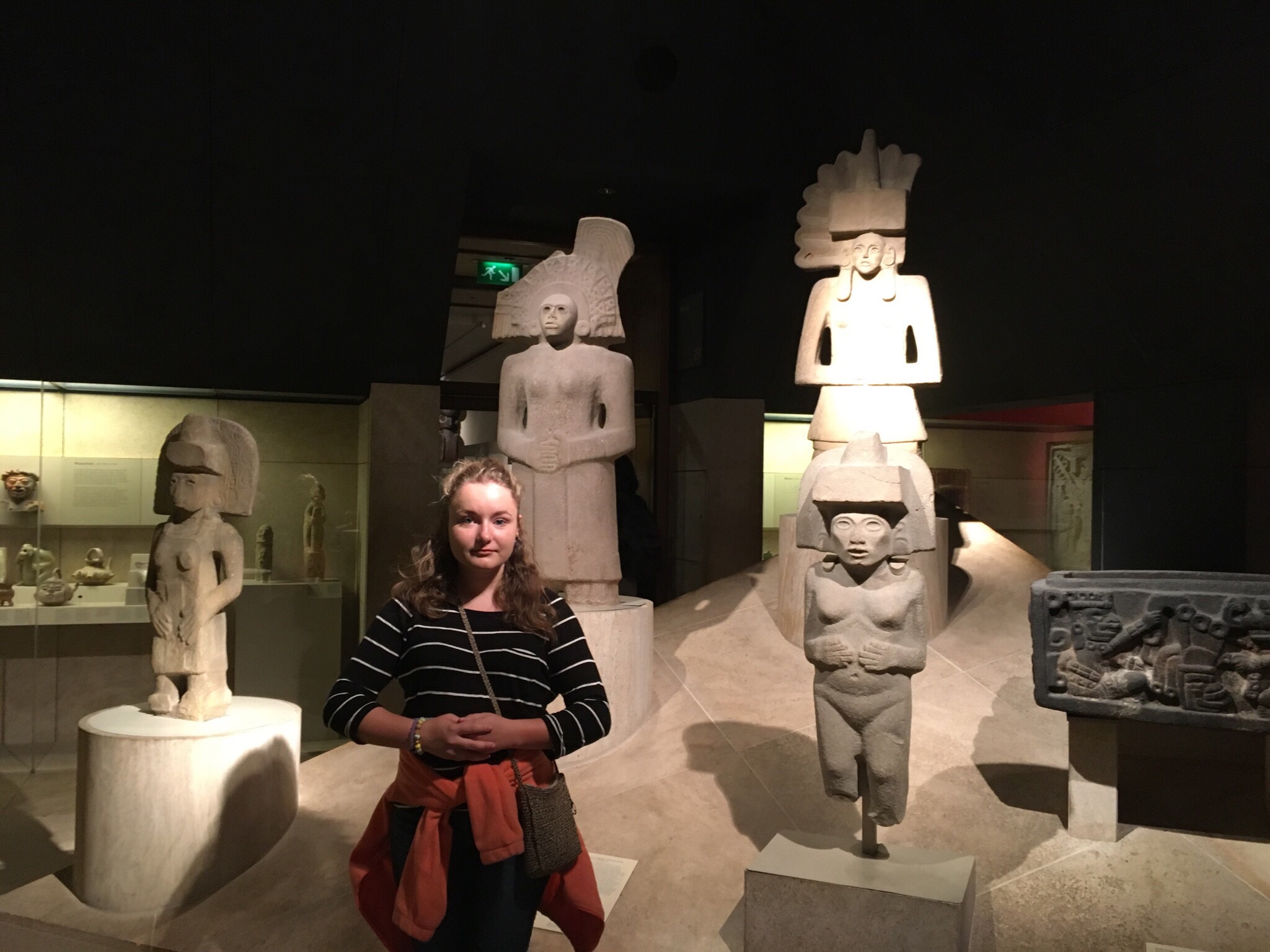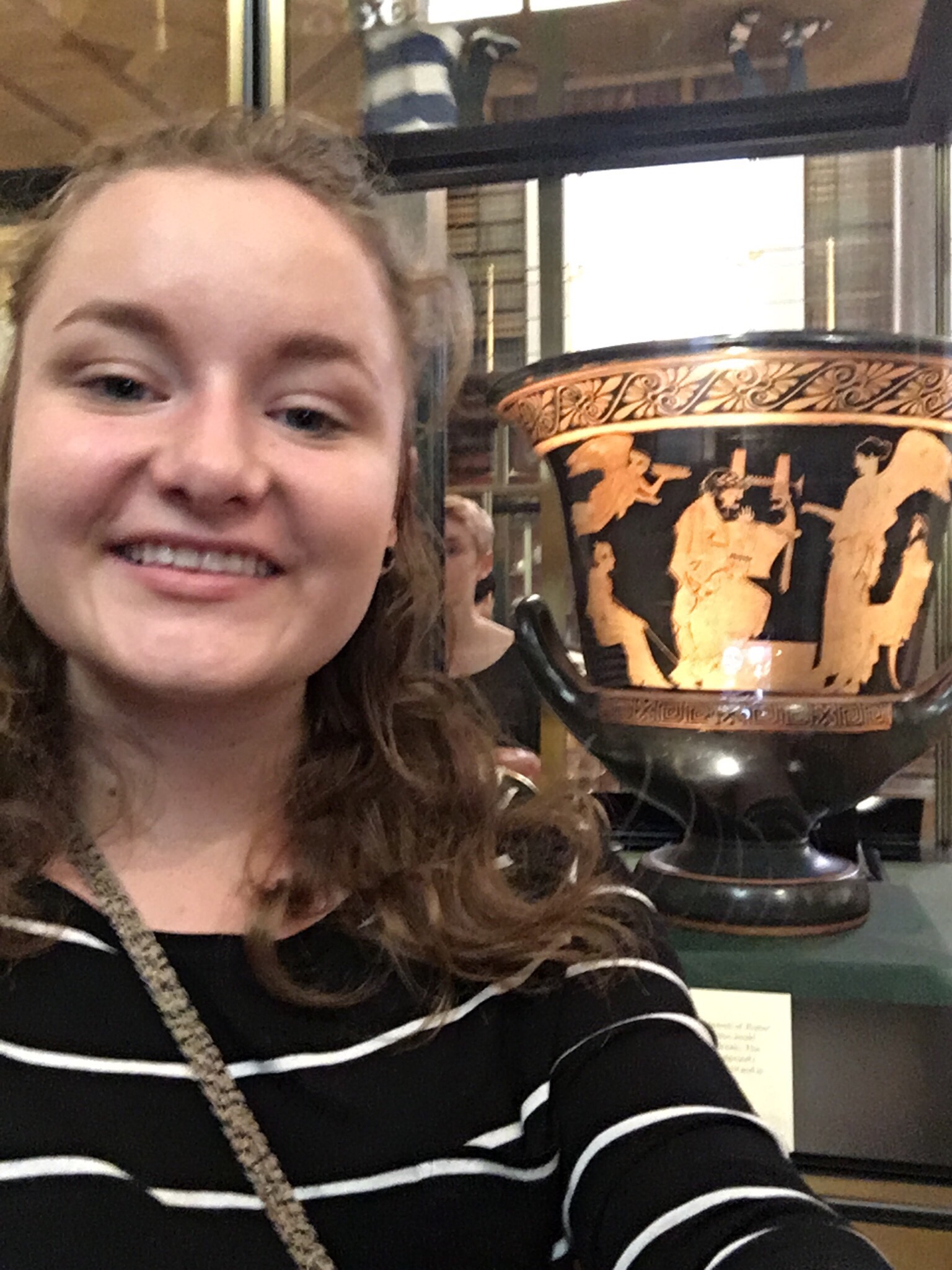 The British Museum was in the middle of what we still wanted to see, so we decided to split up. Mike and Julia hopped on the tube again to see the Churchill War Rooms (an underground bunker that was used during WWII) while Elizabeth and I headed the other direction and attended Evensong at St. Paul's Cathedral.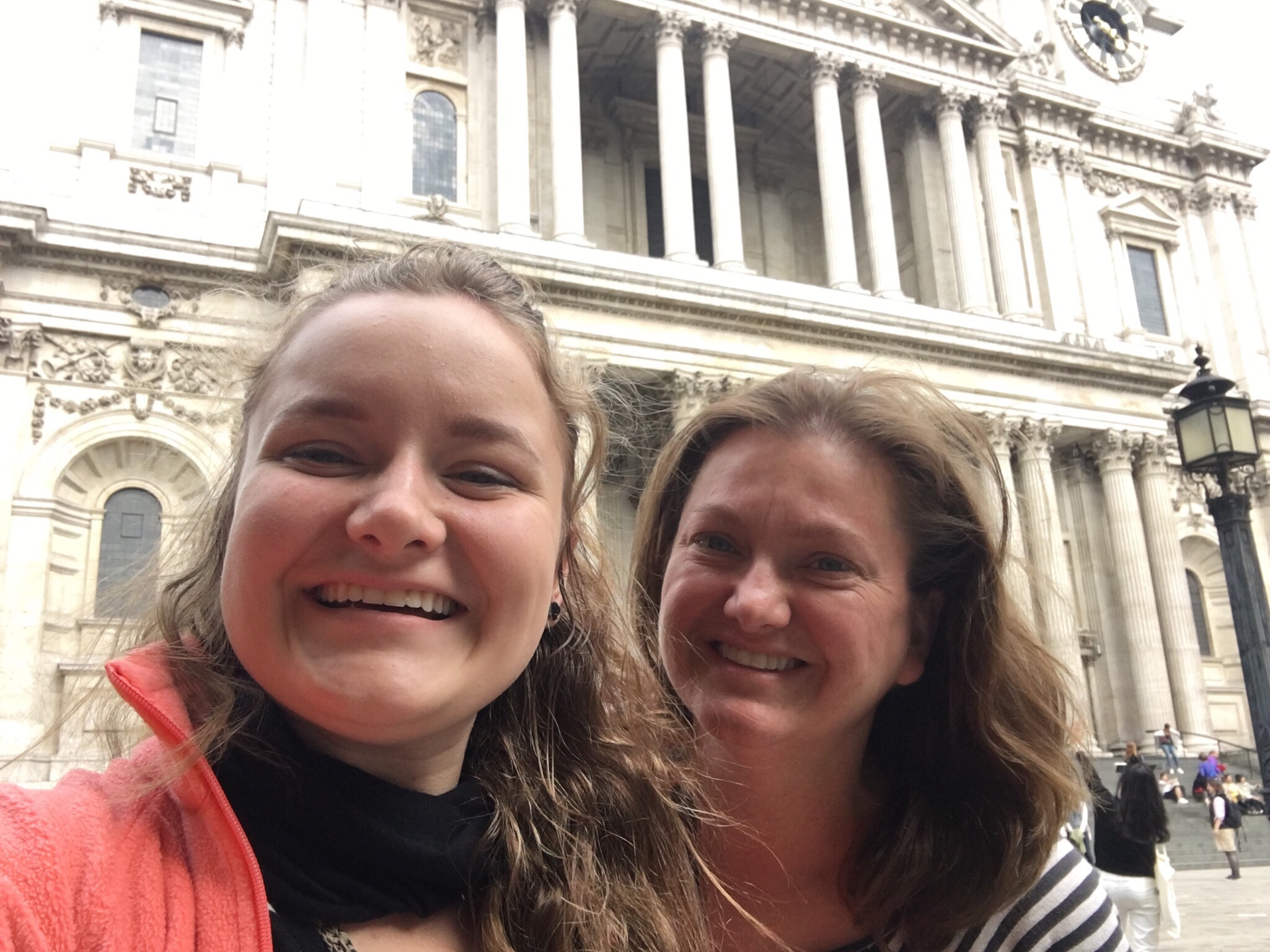 The St Paul visit was only an hour, so with our extra time before joining the others, Elizabeth and I decided to be TV nerds again and walked a few blocks down to St. Bart's Pathology Museum to see the filming location where Sherlock jumps off the building in The Reichenbach Fall. We obviously weren't the first to do so; we could see where fans had left graffiti on the walls (boo!).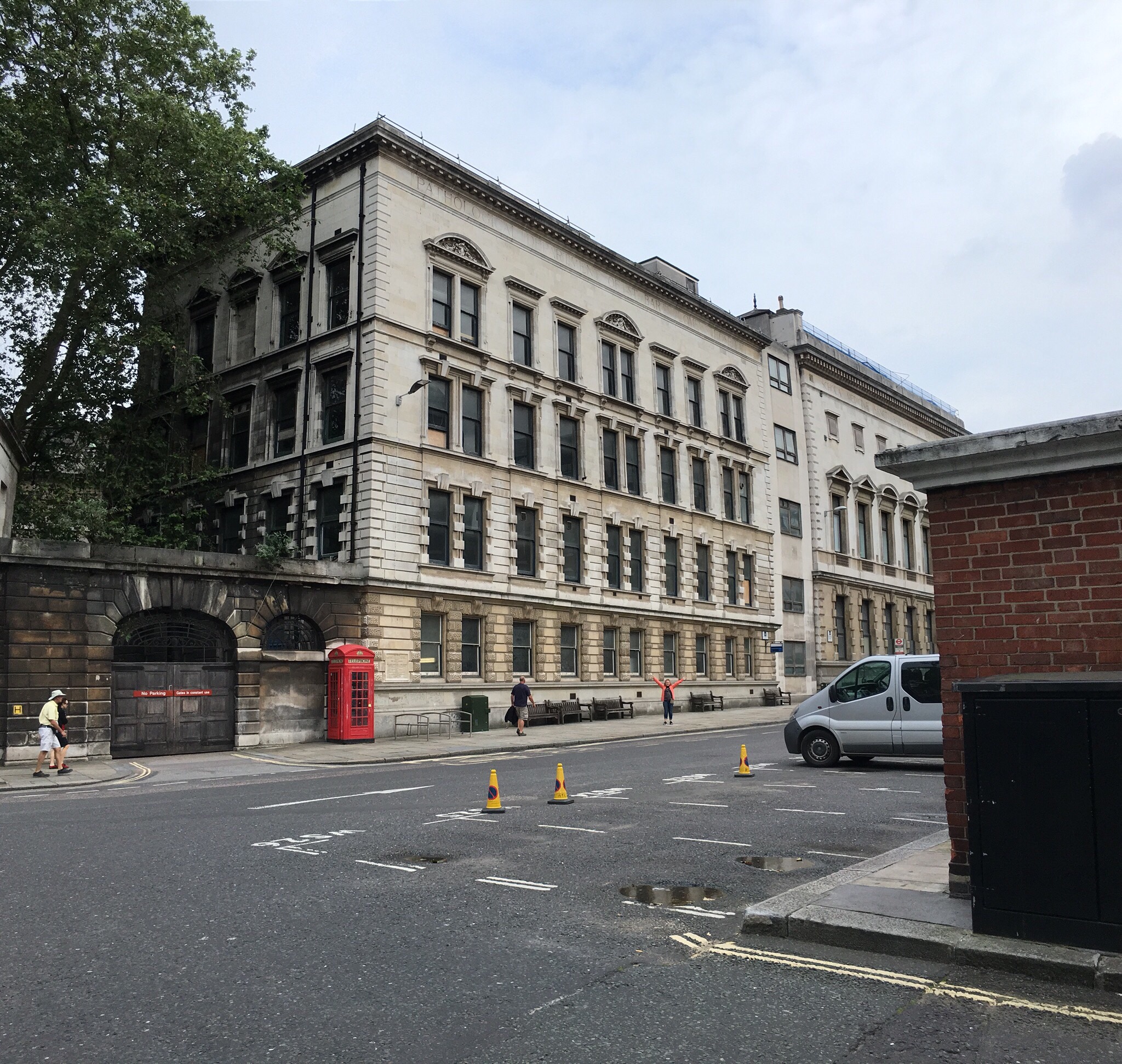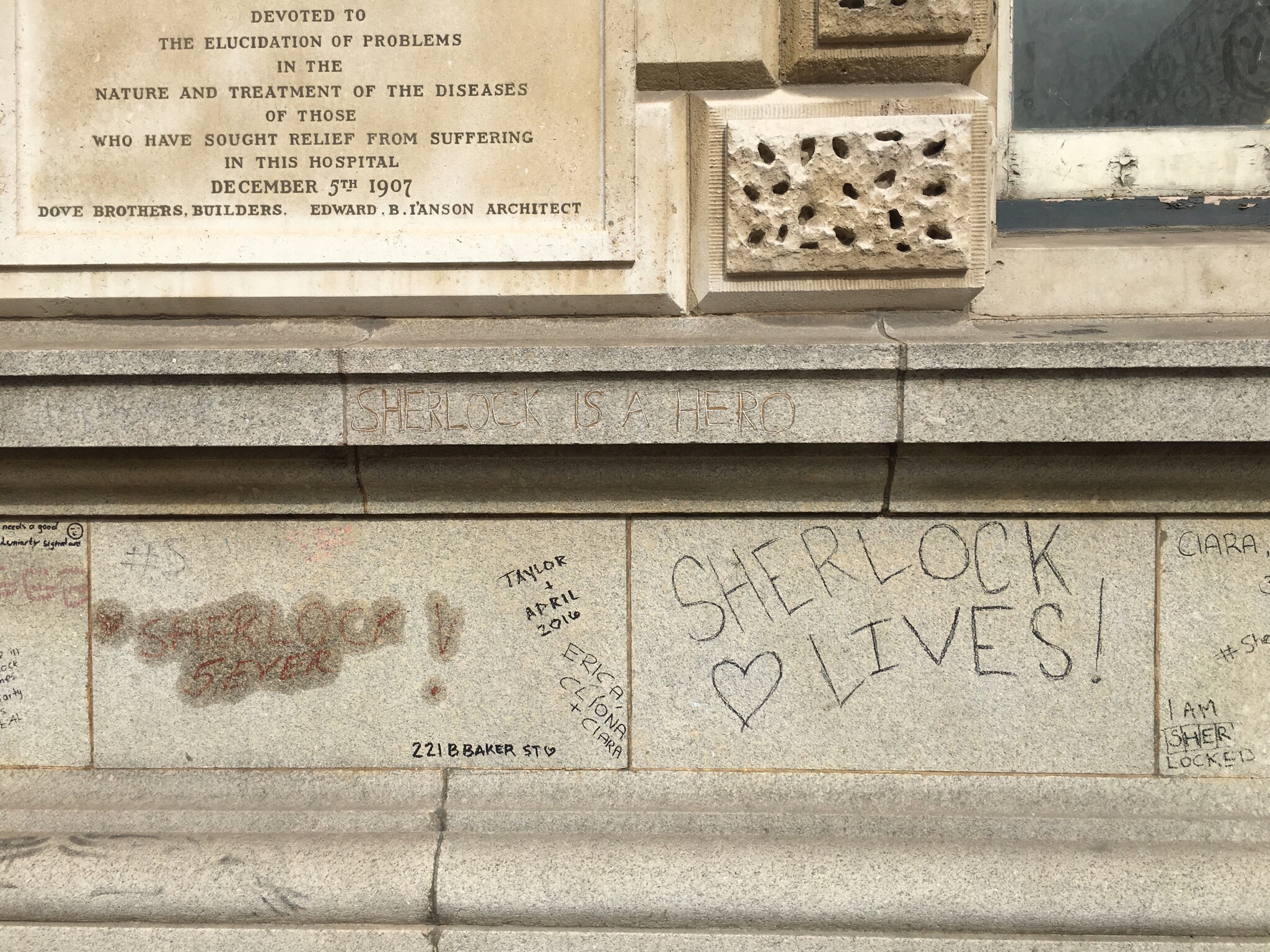 On the same building, we also found the plaque commemorating the death site of William Wallace (think Braveheart).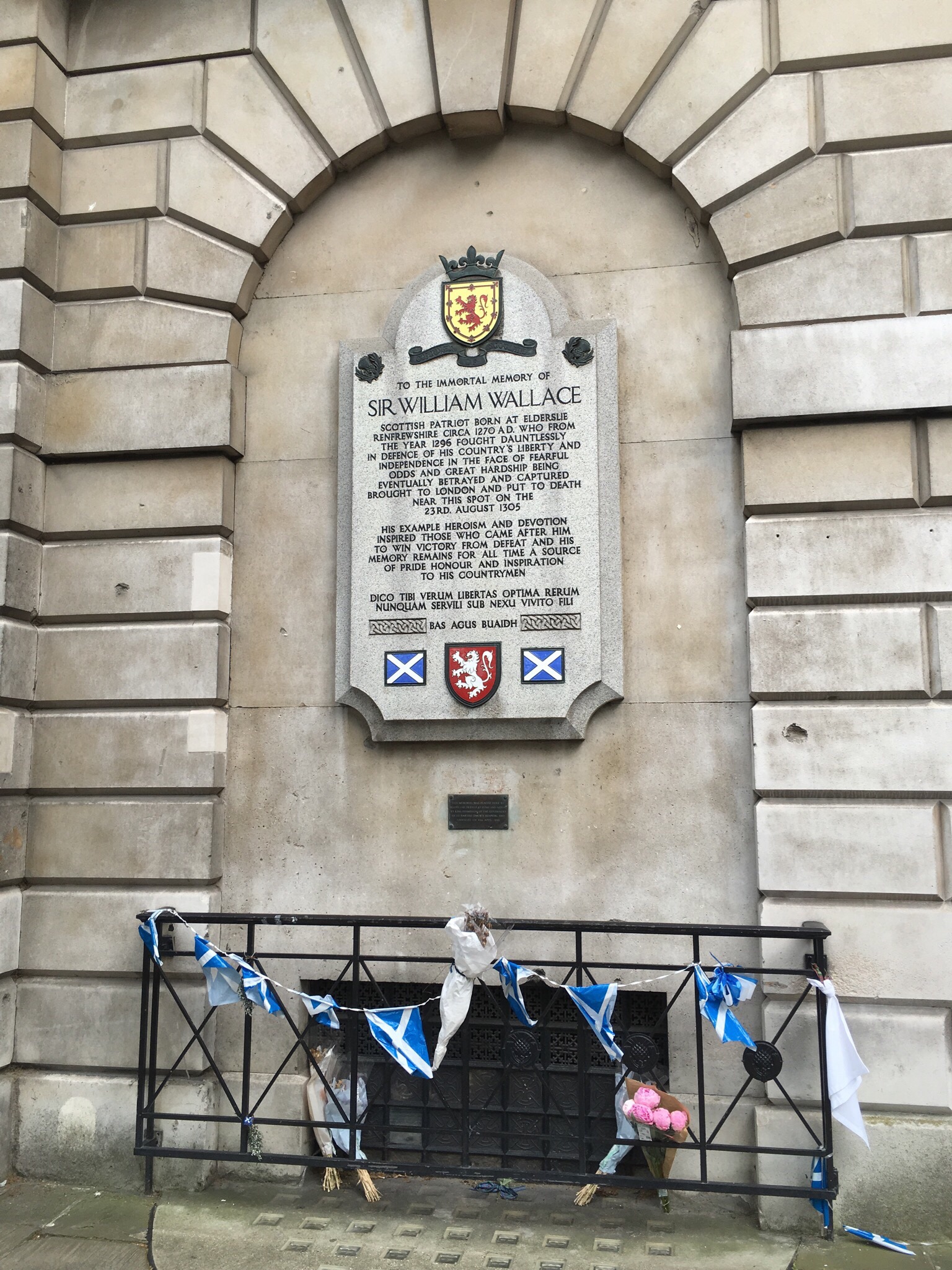 After trying to navigate our way back across town without Mike's Tube app, we struck out on a couple of stations that were closed, but we eventually hit one that was open. We joined Mike and Julia with enough time to catch a Thames sightseeing boat back across town to the Tower. I expected the view to be better, but it was rather underwhelming. I imagine it would be really good after dark when everything was lit up, but late afternoon was something I could have skipped.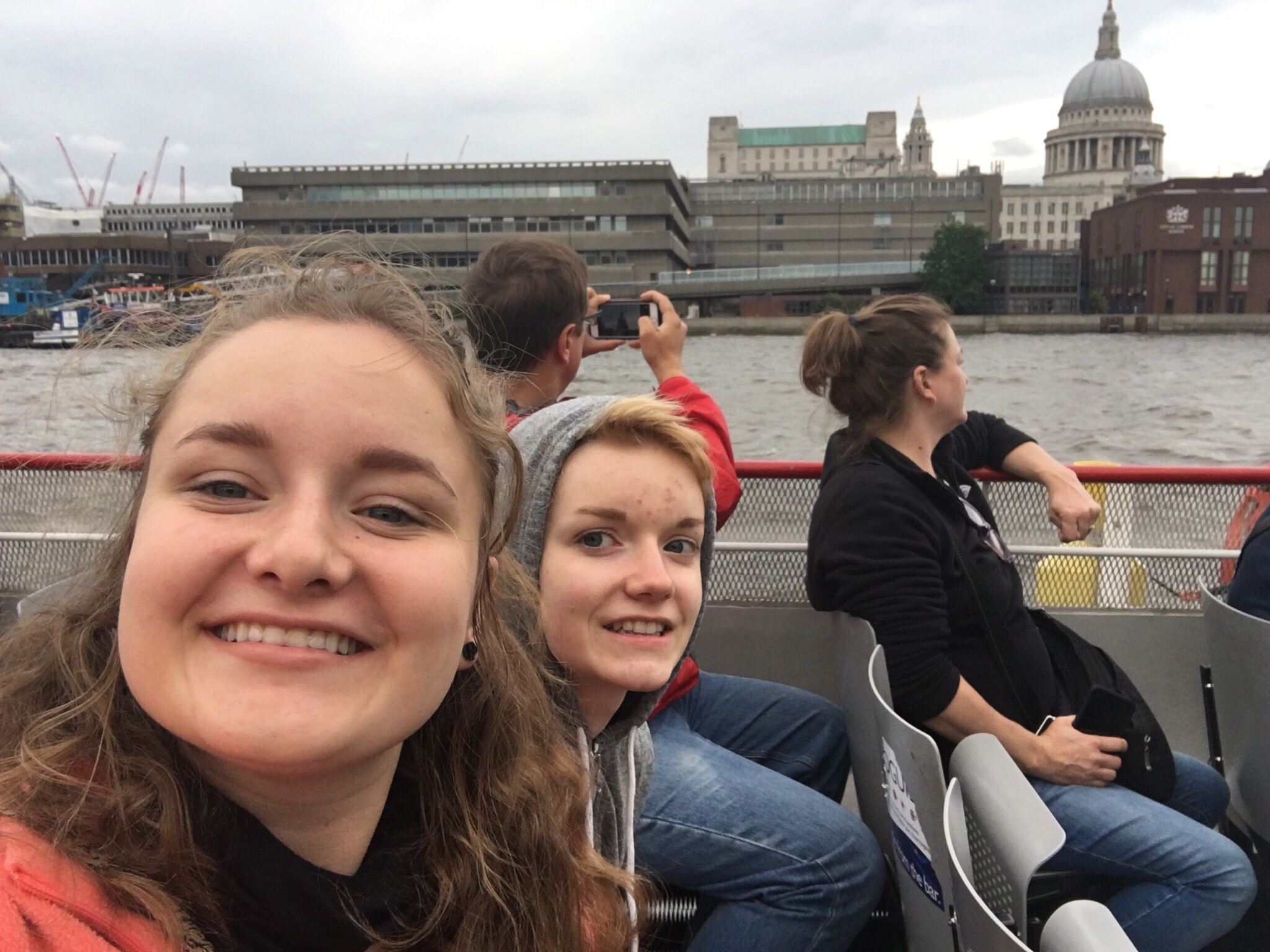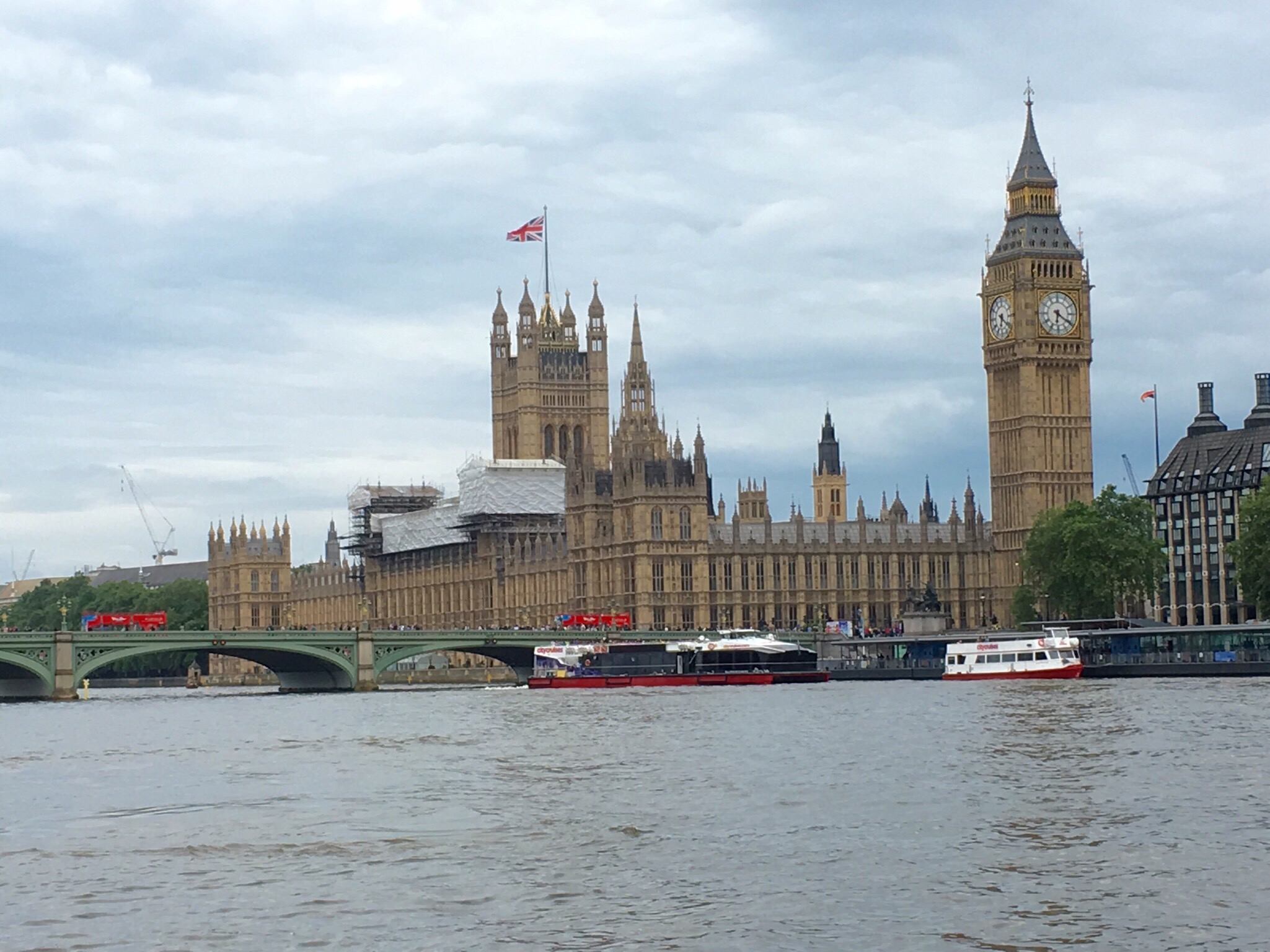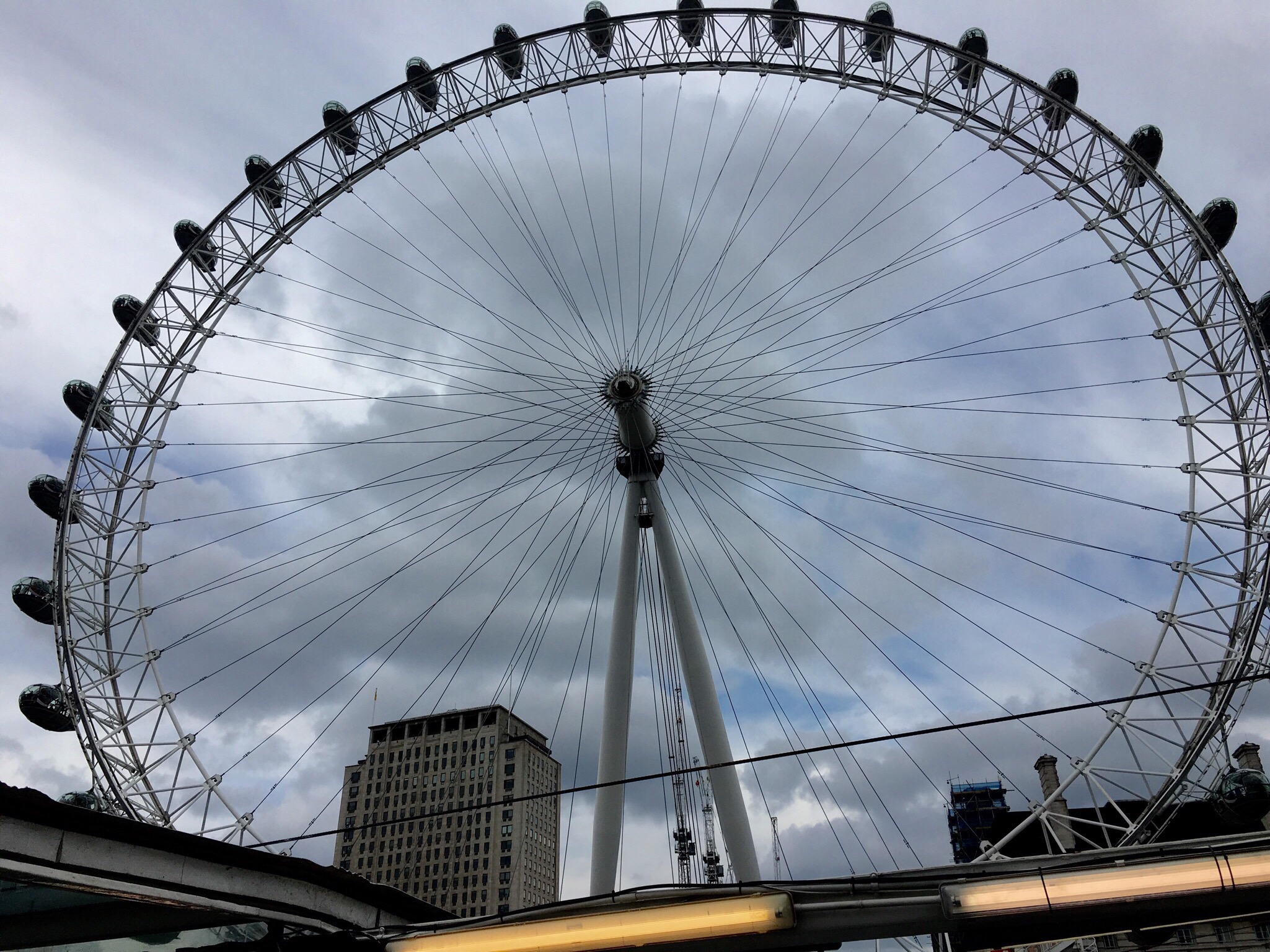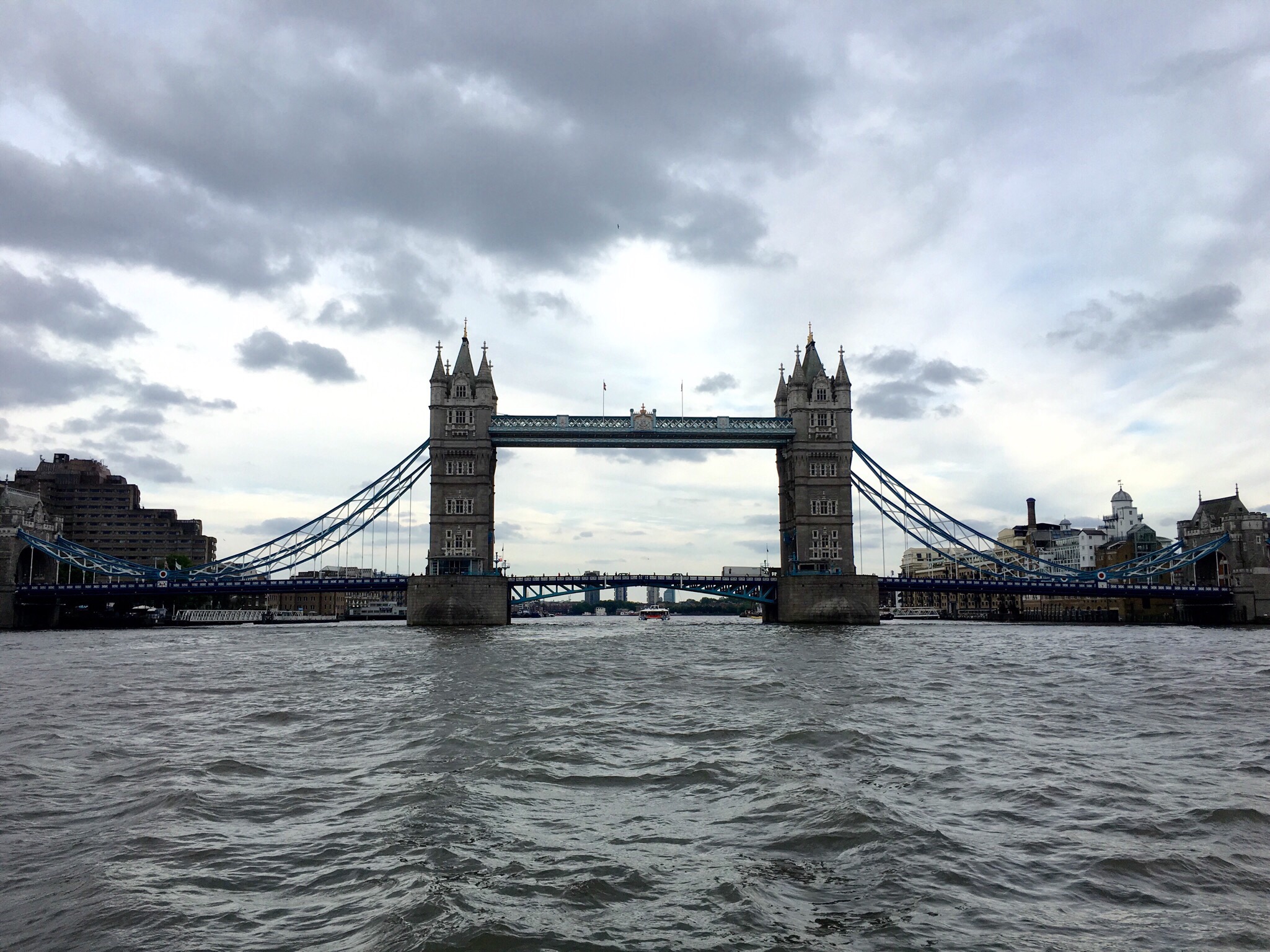 We ended our night back at King's Cross where we did our only real "eating out" time while in London. We chose an Indian restaurant and shared a bit of everything. Julia declared it her favorite meal so far.