This morning's breakfast was good 'ole McDonald's across from King's Cross. We tried to go directly to the Tower of London, but we didn't know to check the station construction maps. We were struggling with the Tube already, and the line that should have taken us was down for repairs for the whole weekend. Mike's Tube map saved us again, and after a bit of rerouting and walking, we made it and caught the first guide given by a Yeoman Warder. These guides earned their positions by serving at least 22 years in the military and being invited to join the post. They agree to live in the tower and care for it as well as giving daily tours. It's kind of cool to think that after the Tower closes to visitors, these 38 guys and their families have the place to themselves.
Our tour group was mostly Americans, and our Yeoman Warder welcomed us by letting us know, "If you had only paid your taxes . . . All this could now be yours."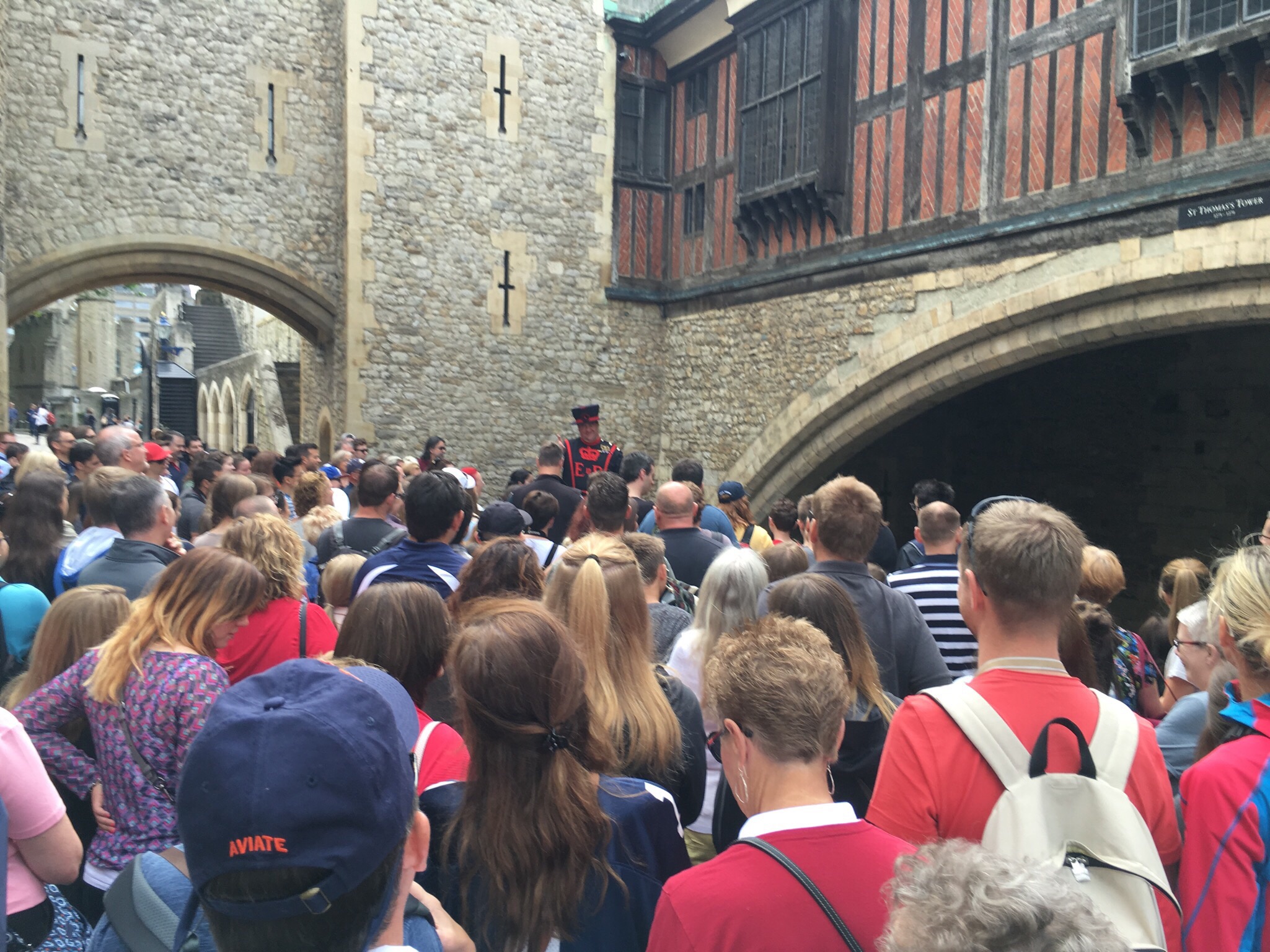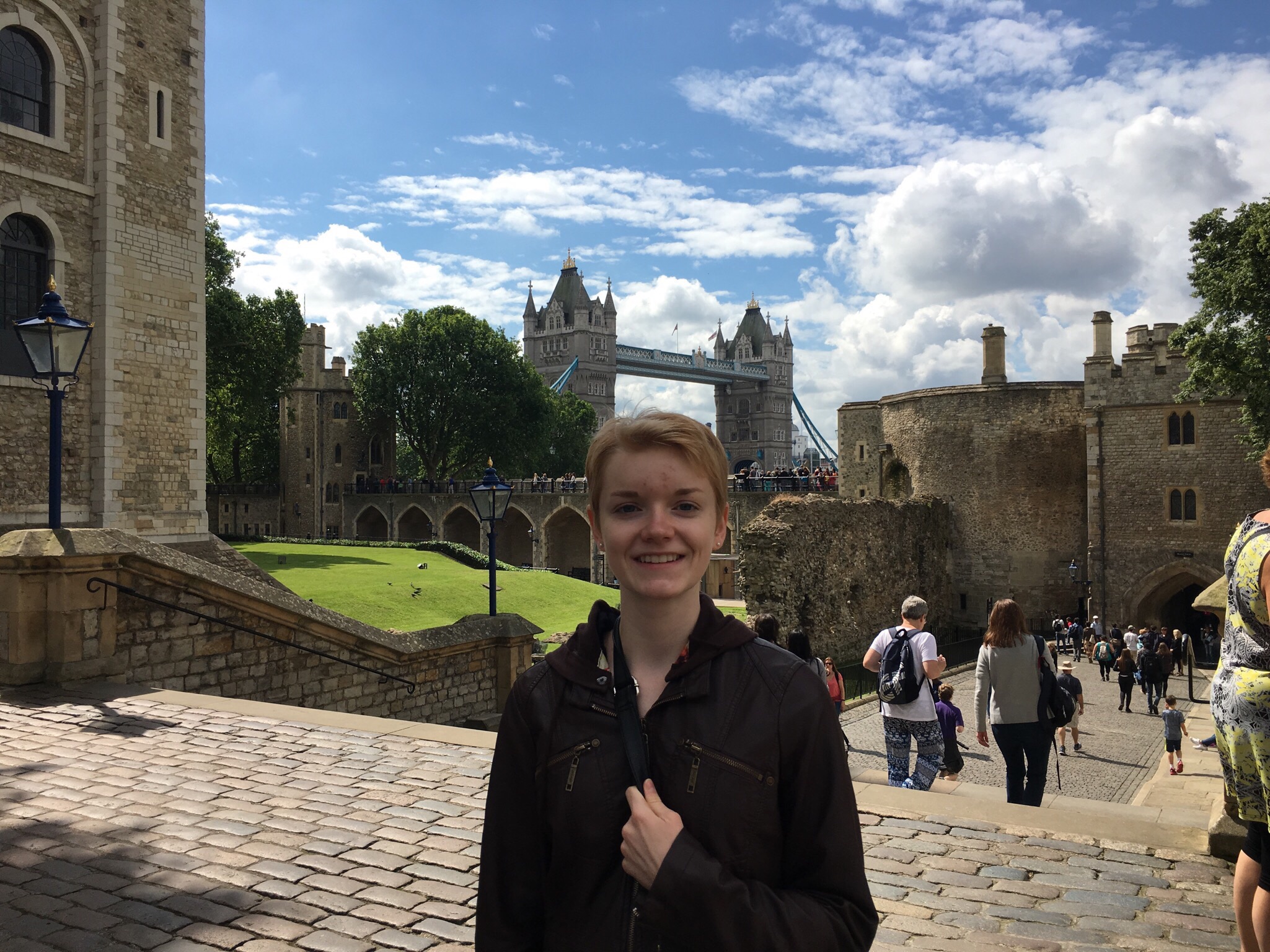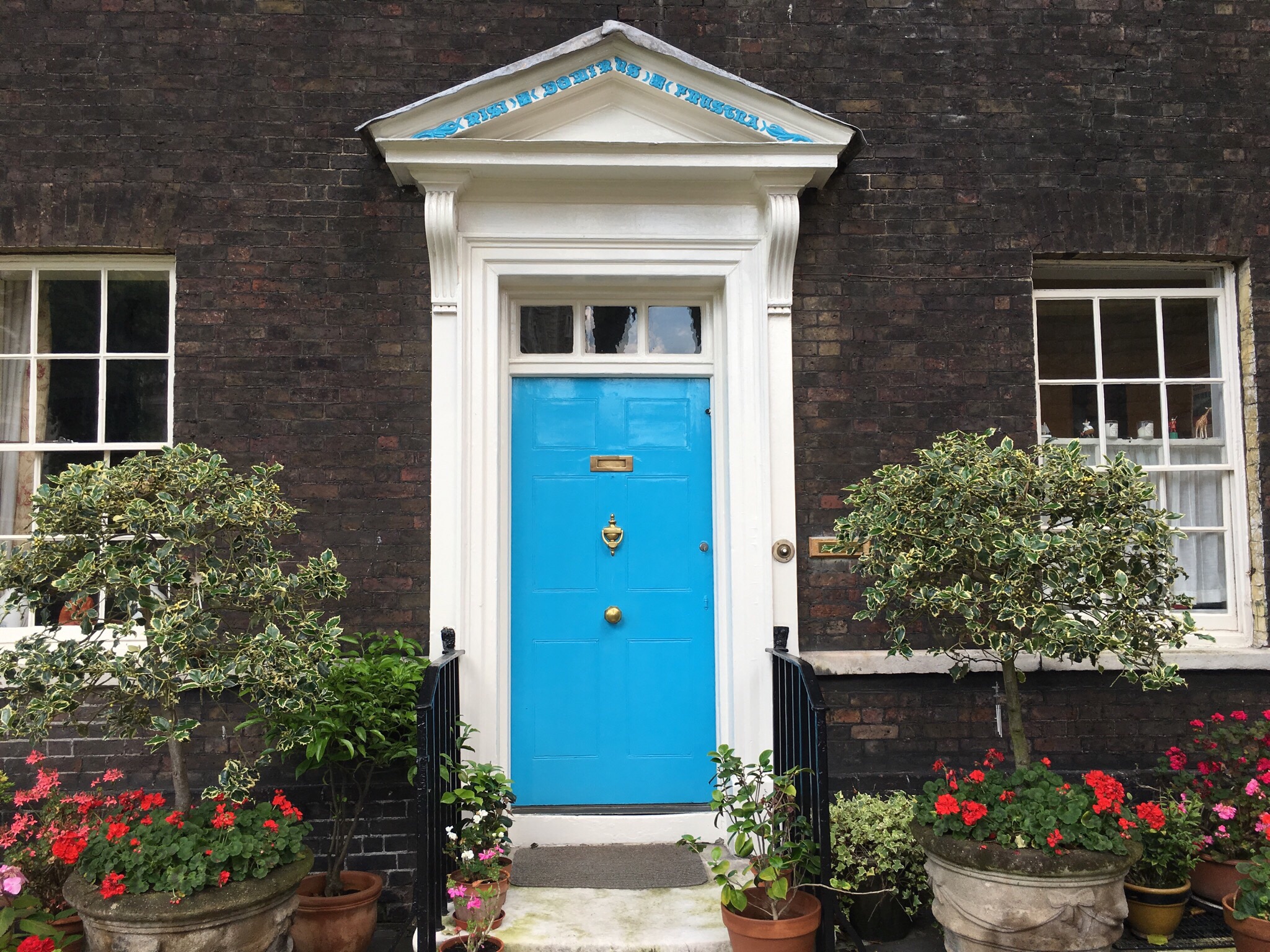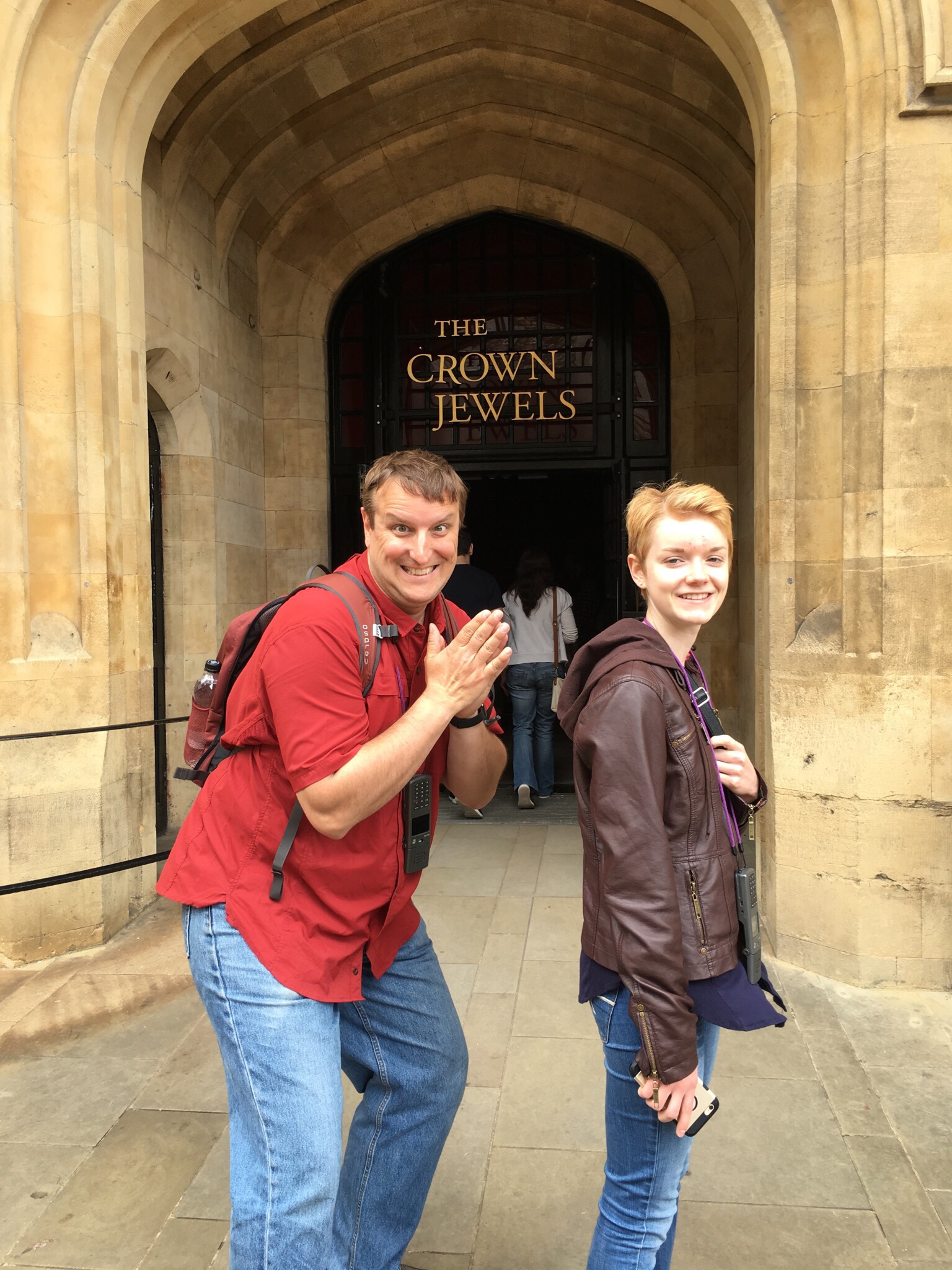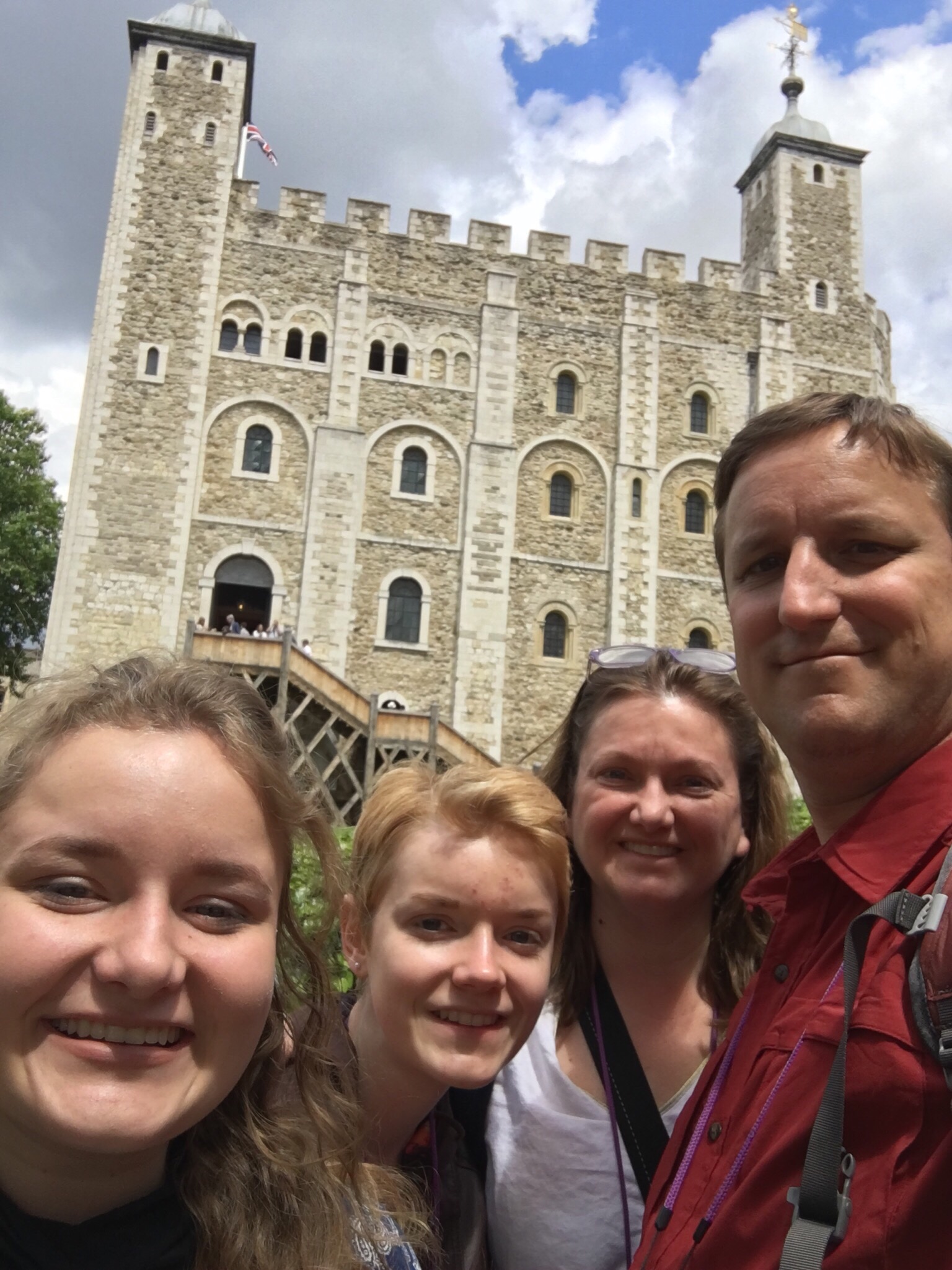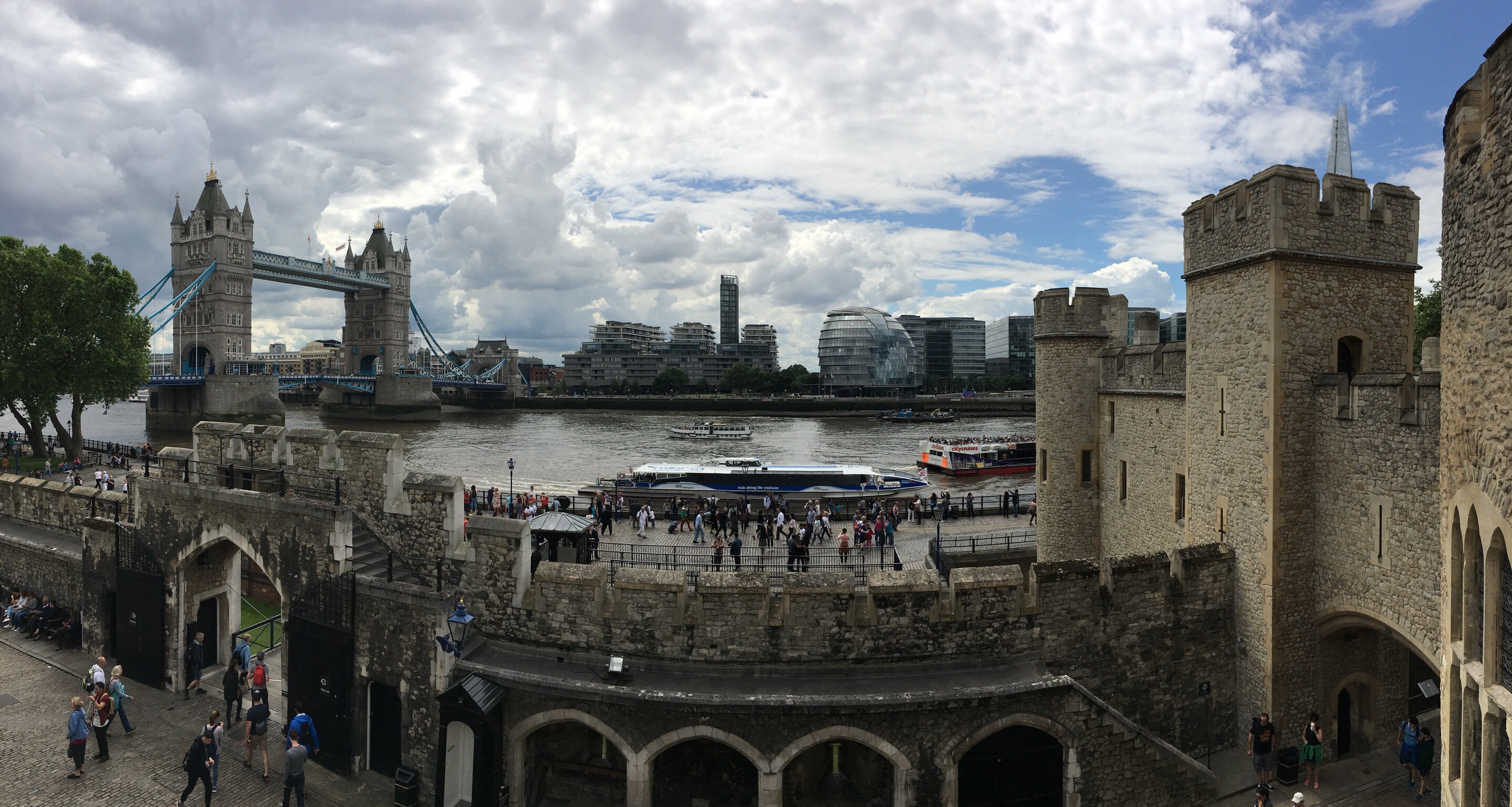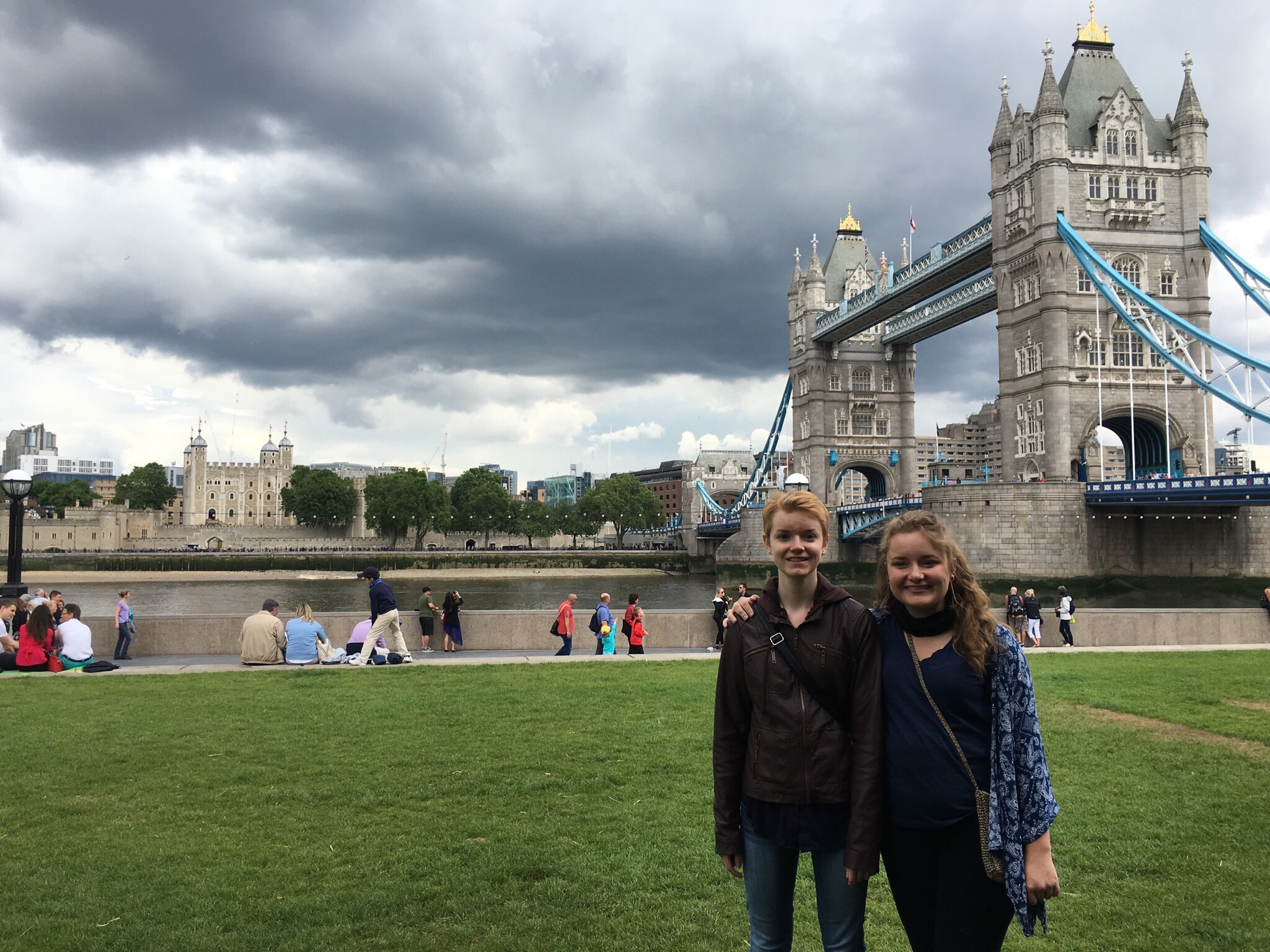 We left the Tower and walked across Tower Bridge and then along the river and up to Borrough Market, a giant, rather upscale outdoor market of food vendors. We had planned to split up and just eat our way through on our own, but the crowds were ridiculous on a Saturday afternoon, so we walked together and shared much of what we chose. We snacked on fish & chips, beef sandwiches, gyros, and giant donuts (again, Buzzfeed led us to one particular vendor, but we weren't disappointed).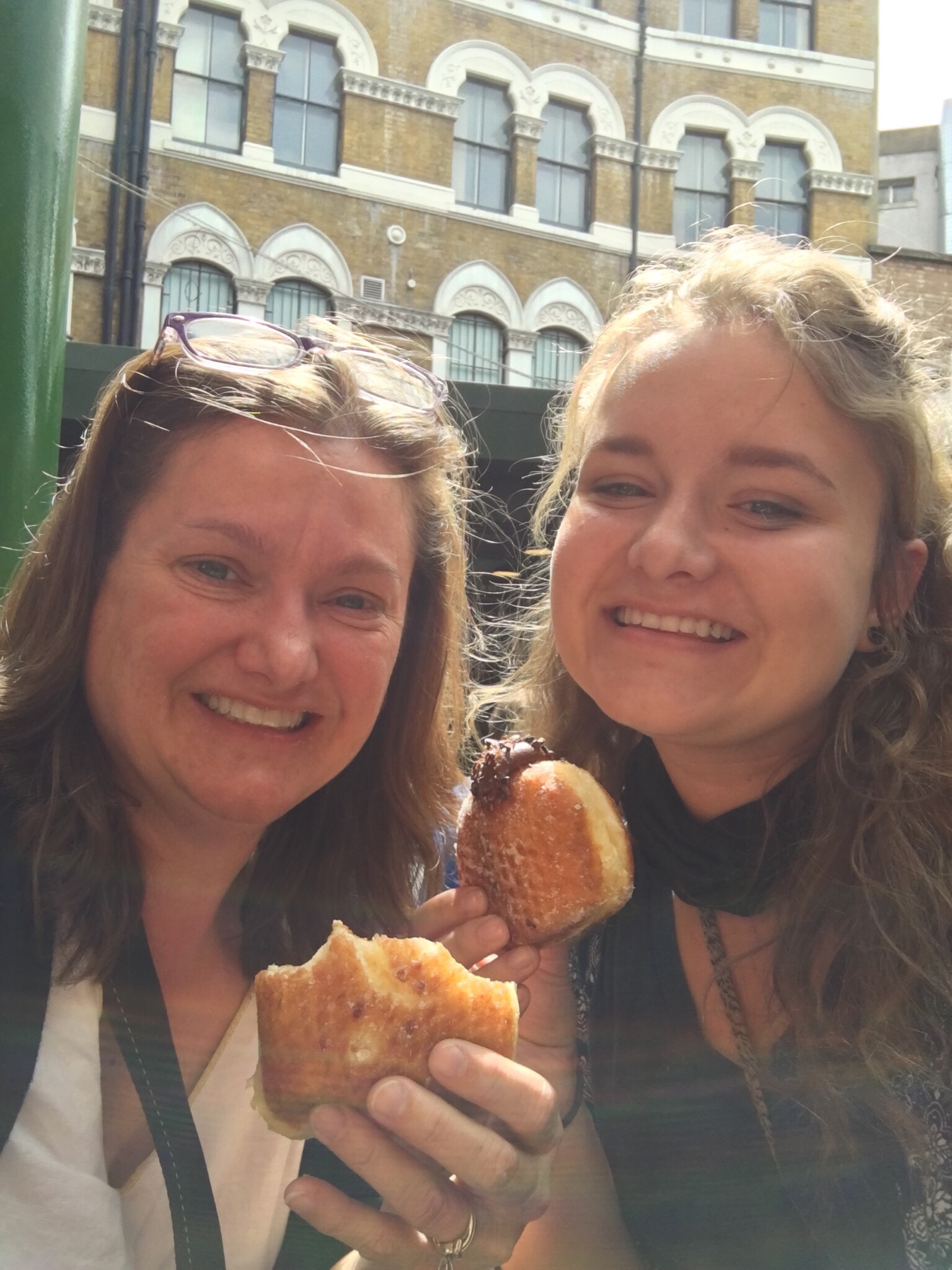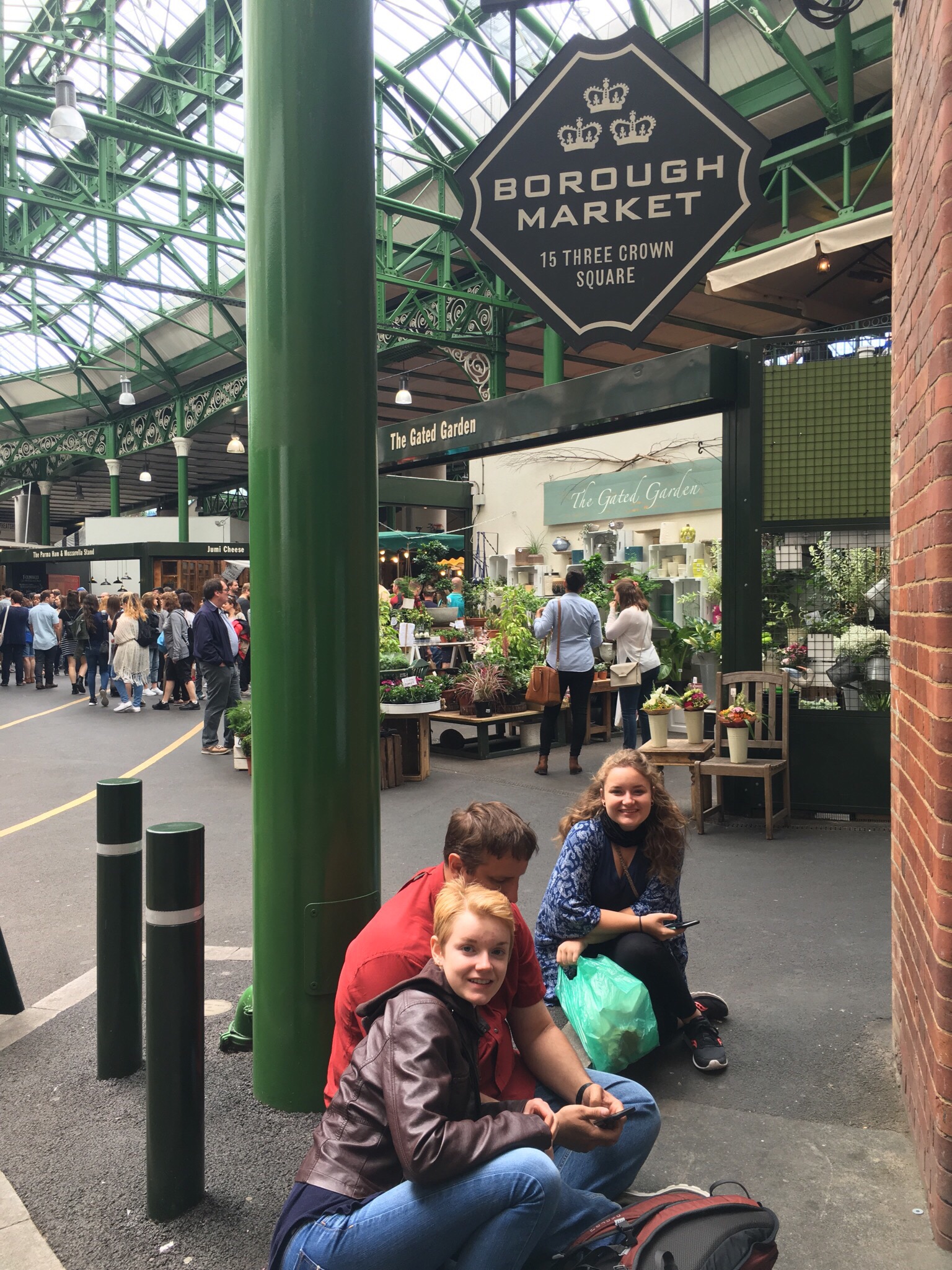 After leaving the market, we decided to round out the afternoon at the National Gallery checking out some art.
Reaching the Gallery, we remembered it was Pride Day. We had a bit of company out front.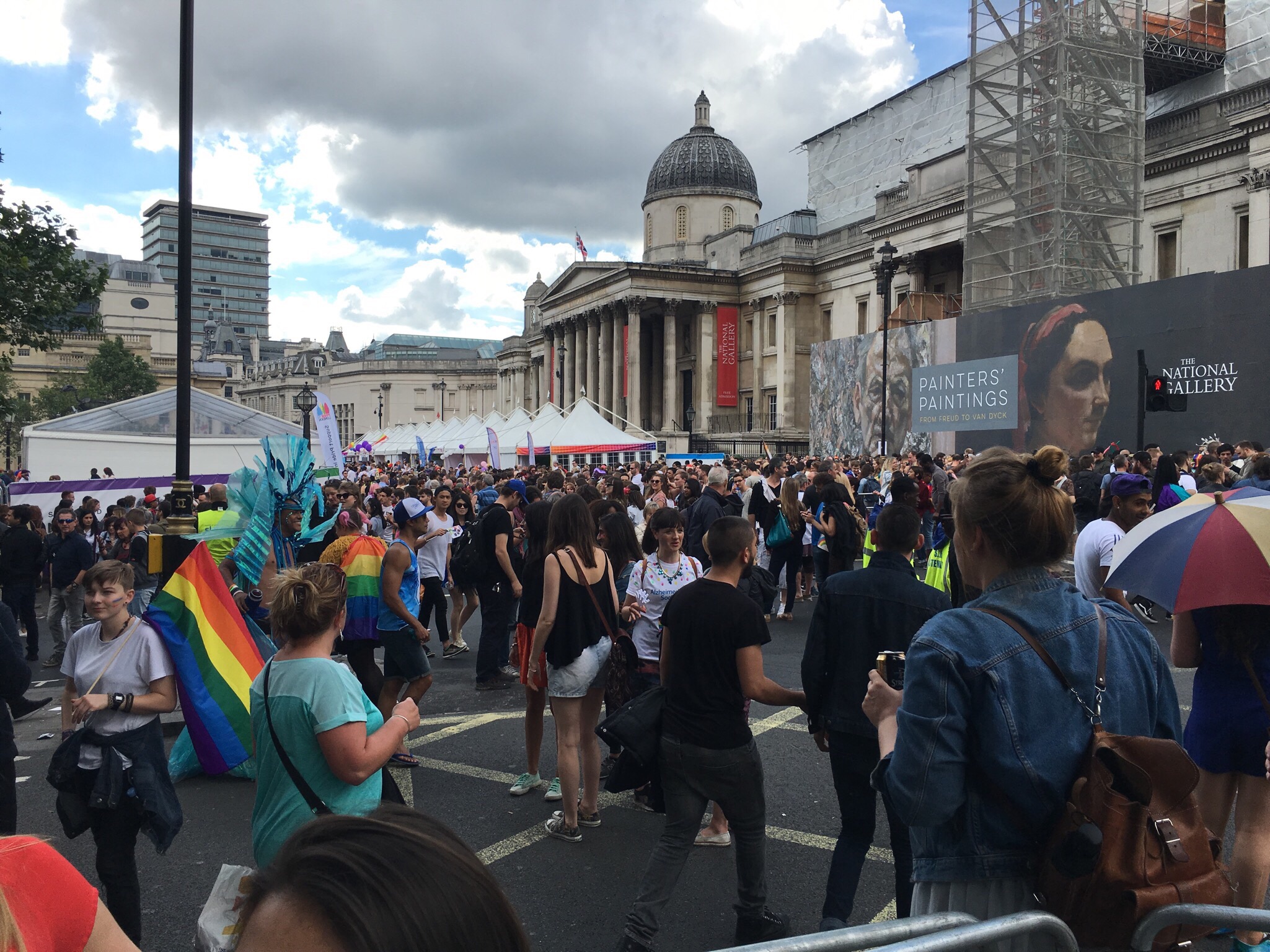 Inside, we learned that we are pretty much bad at art. It's cool to look at, but we really don't know what we're doing or what to look for. We wandered around a while, saw some interesting stuff, asked directions to the Van Gogh pieces, and then crashed while Julia looked around.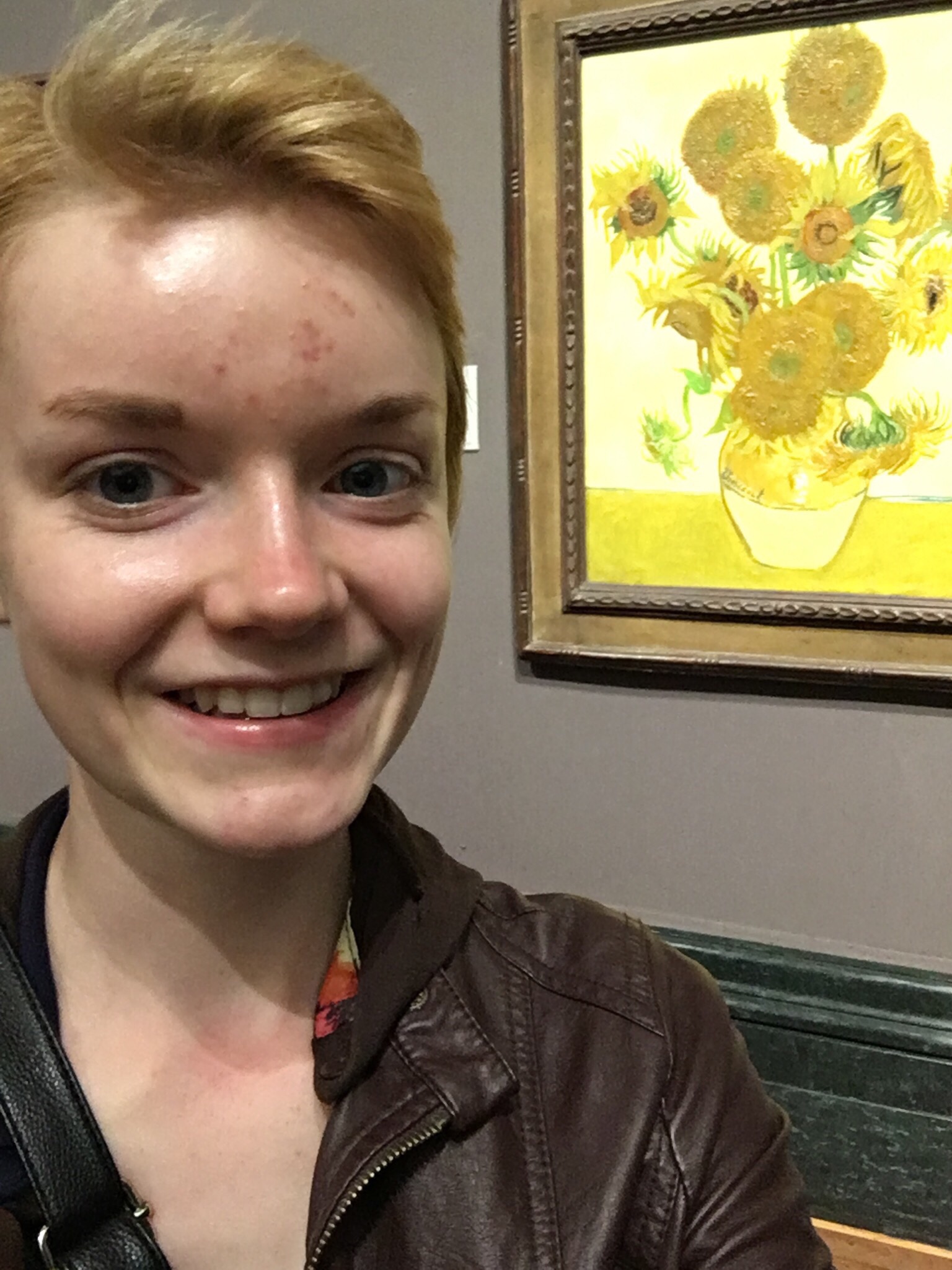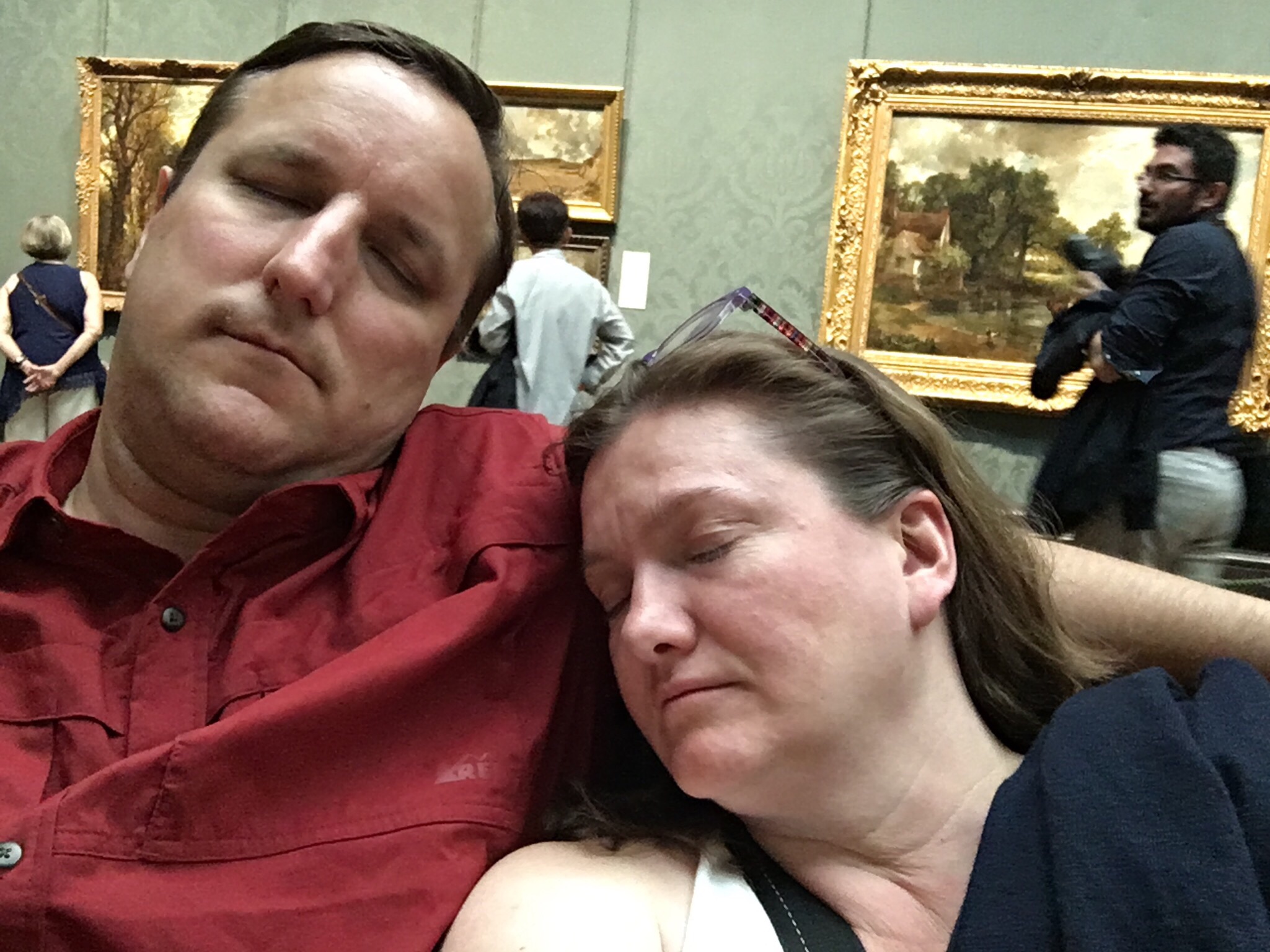 We ended the night walking a half mile down to King's Cross Theater to see In the Heights, the musical Lin Manuel Miranda wrote that earned him a Tony and the ability to write and fund Hamilton. The theater is, I think, an old strain station, and the stage is where the tracks would be while seats sit on either side. It makes for a small crowd with the stage not far from any seat. I cry my way through most everything, and my family got to see me cry my way through the last third of Heights. It was cute, sad, hopeful, and just really fun.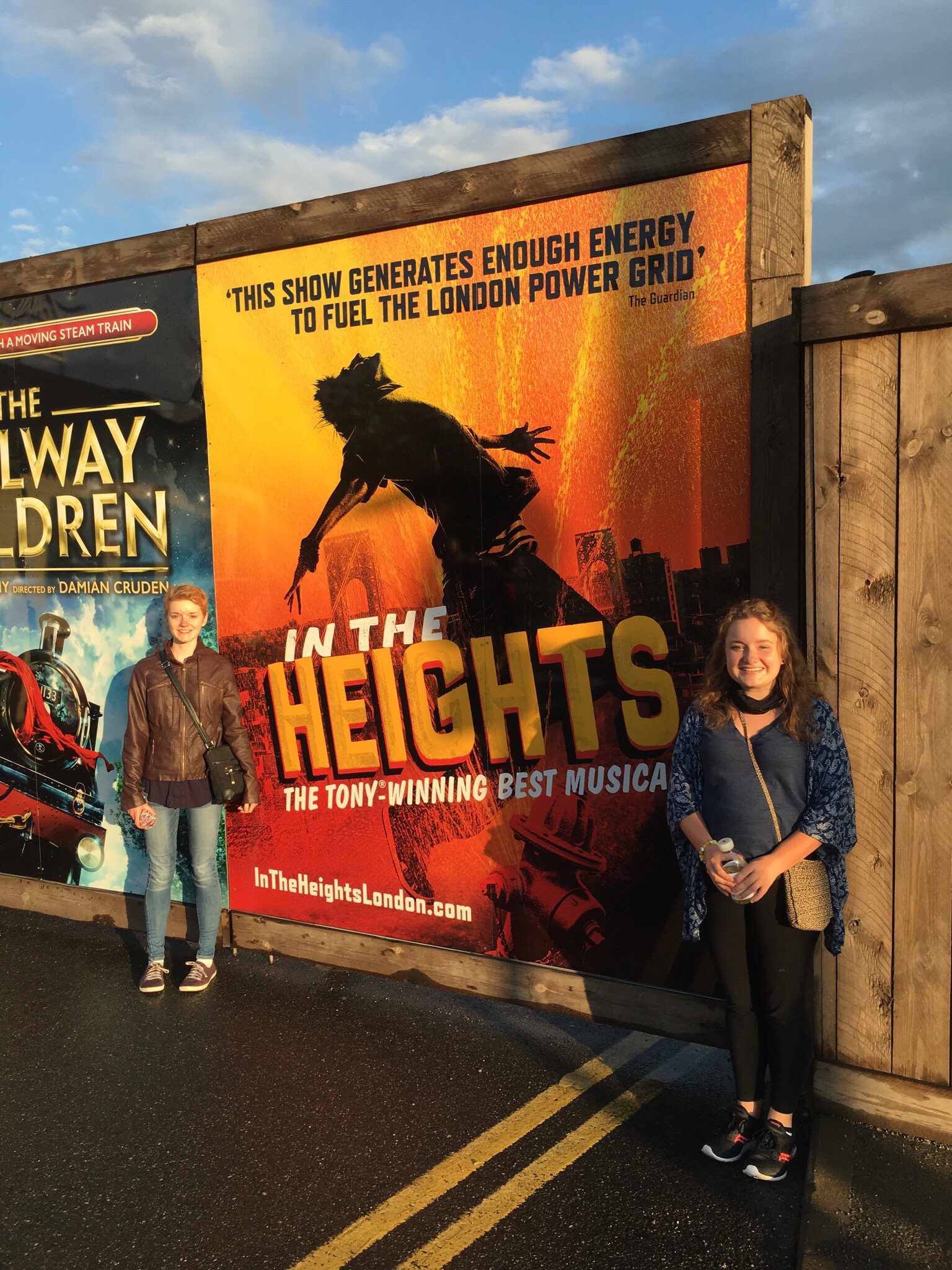 Walking back to our hostel, we stopped by King's Cross Station to pose in front of the Platform 9 3/4 photo-op. We'd seen the line as long as 50 people, so it was nice being able to stop by quickly without waiting.