Leaving Hallstatt was hard. We could have easily done another day here. It might just have been that our England segment of the trip was so busy, but finally slowing down was nice. We packed early and had breakfast (again, very good — I don't think we have had a bad breakfast yet). Then we went to the dock to make sure we got on the boat to meet the train. We assumed there would be a lot of people leaving in the morning, but we were wrong. There were only a few other people on the boat, and we used the time to take pictures.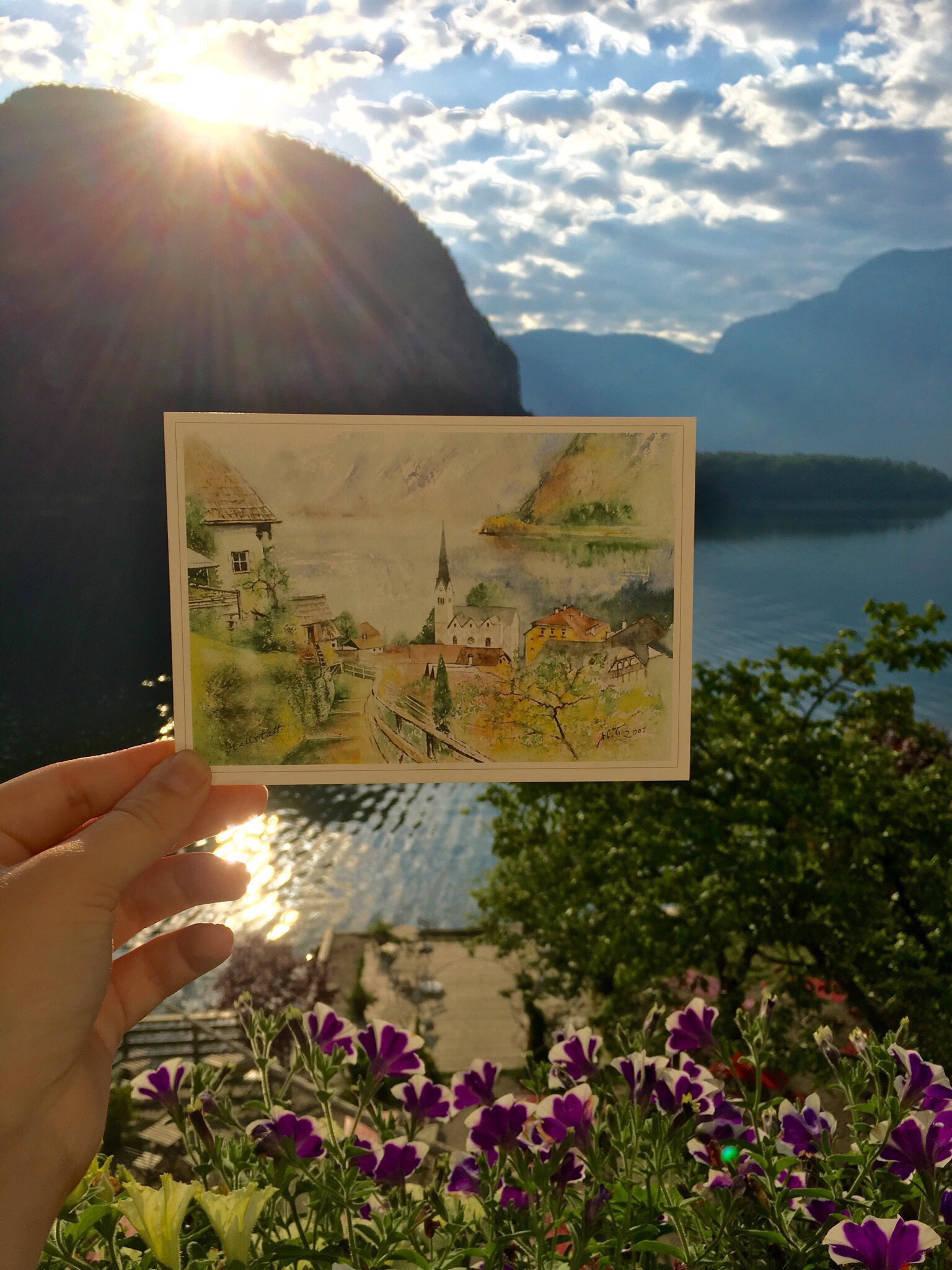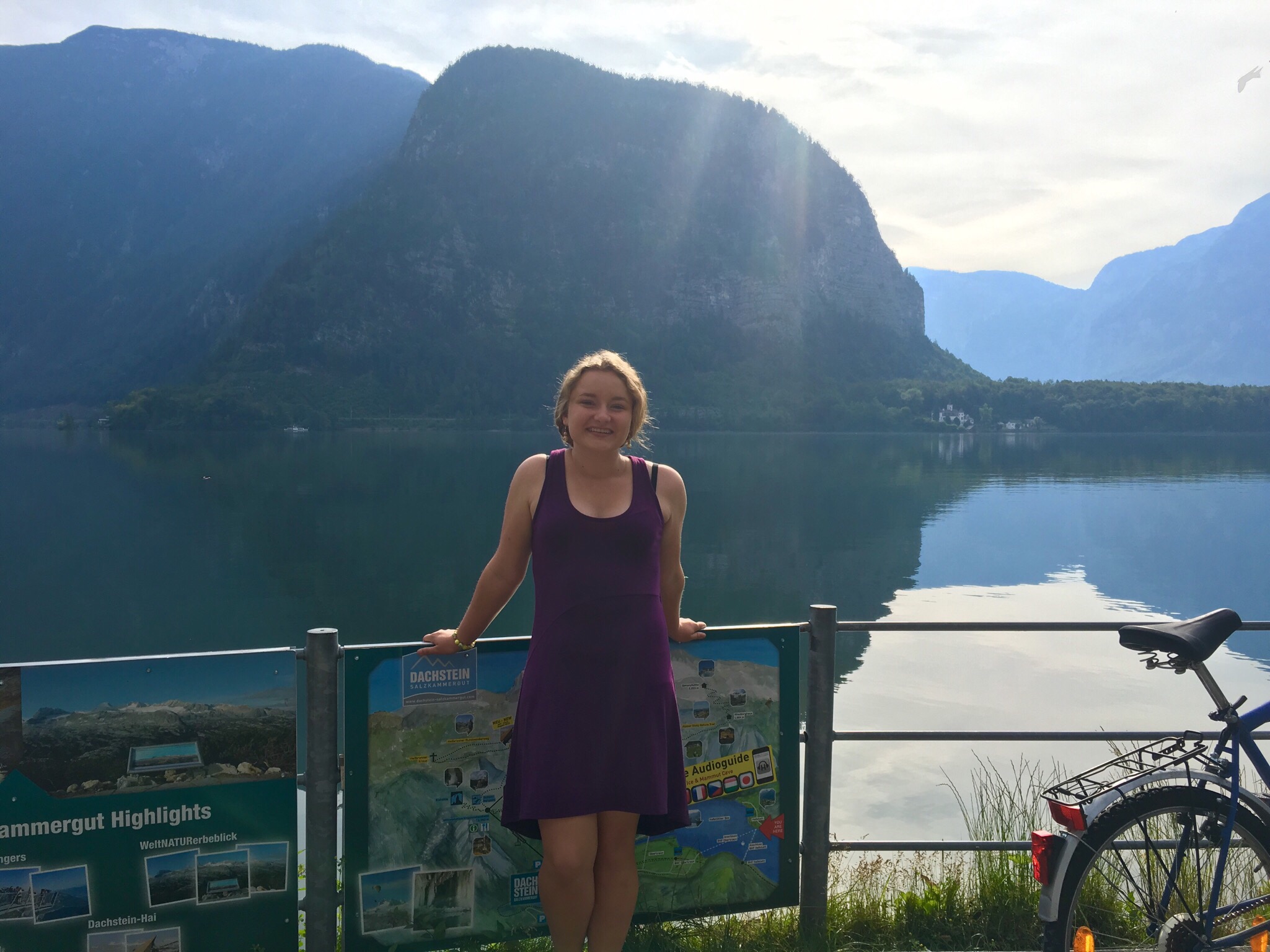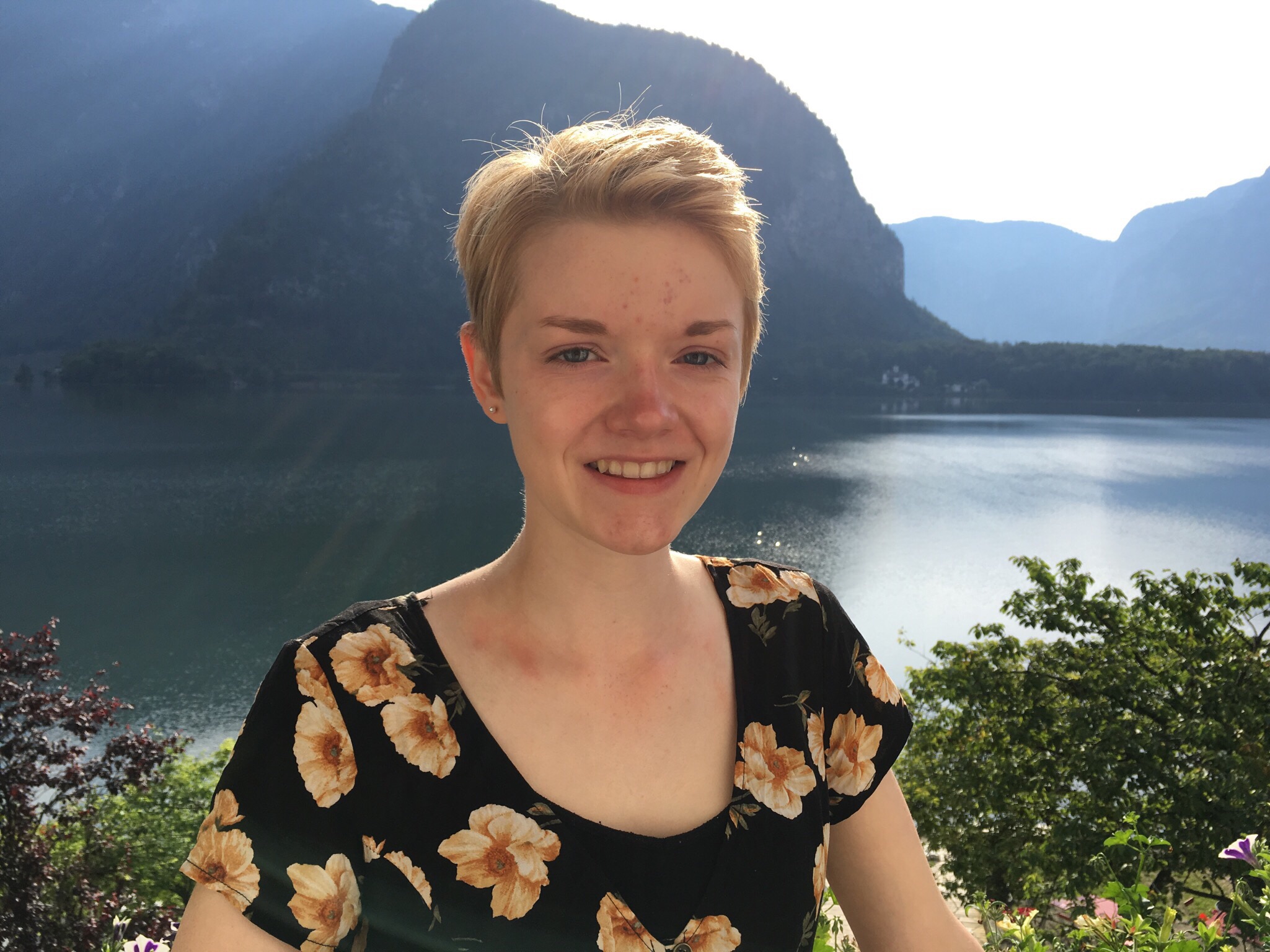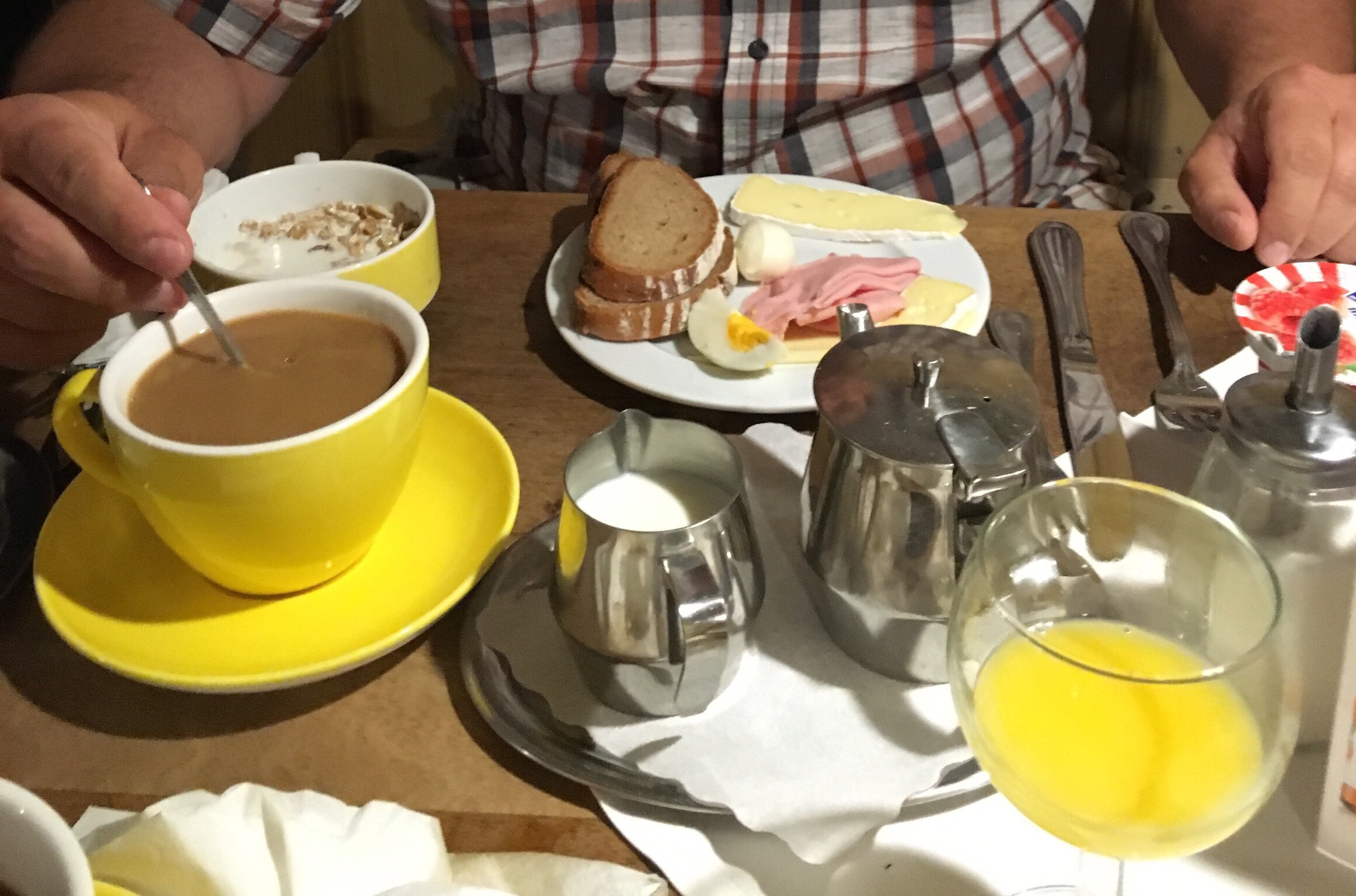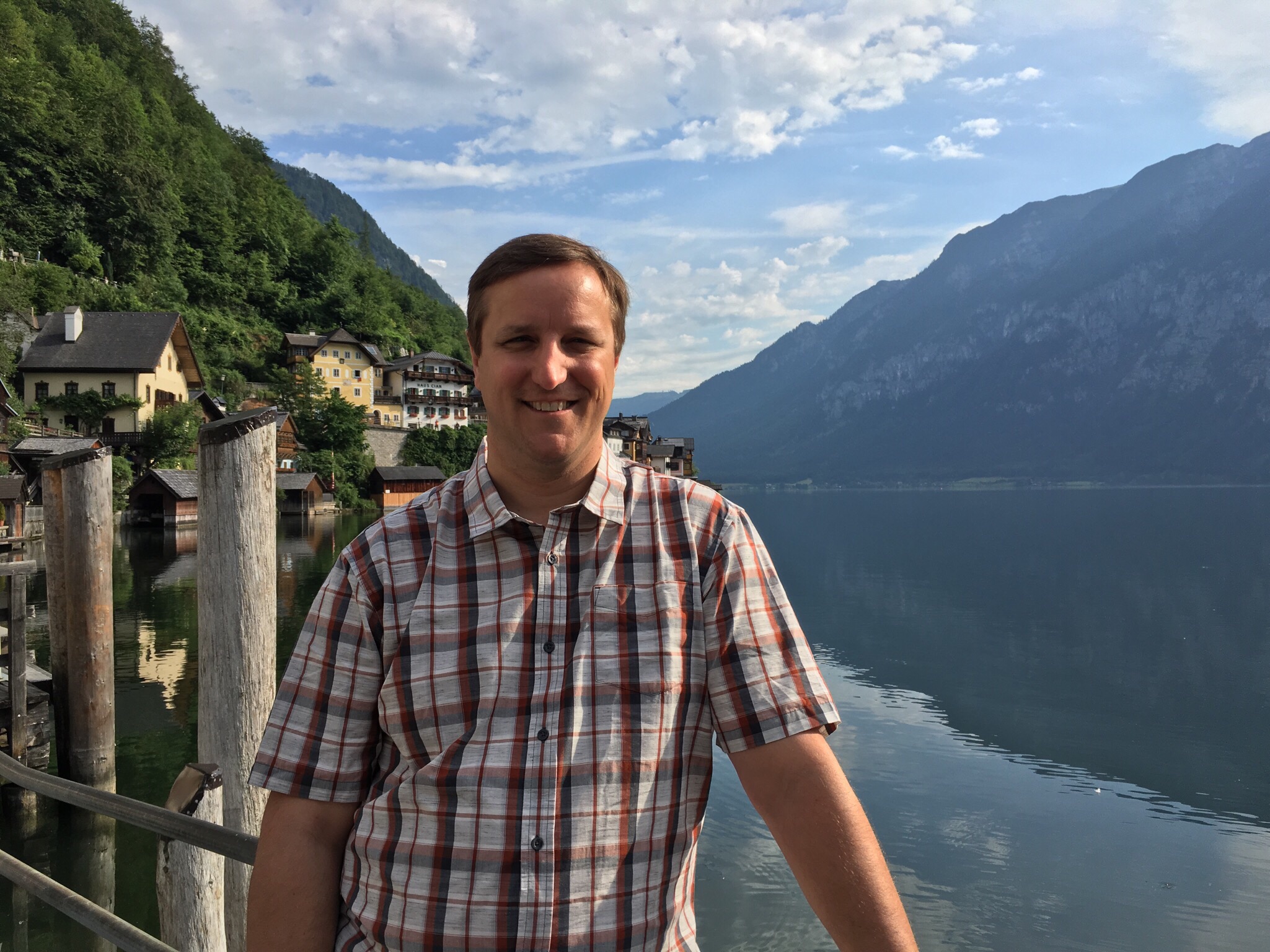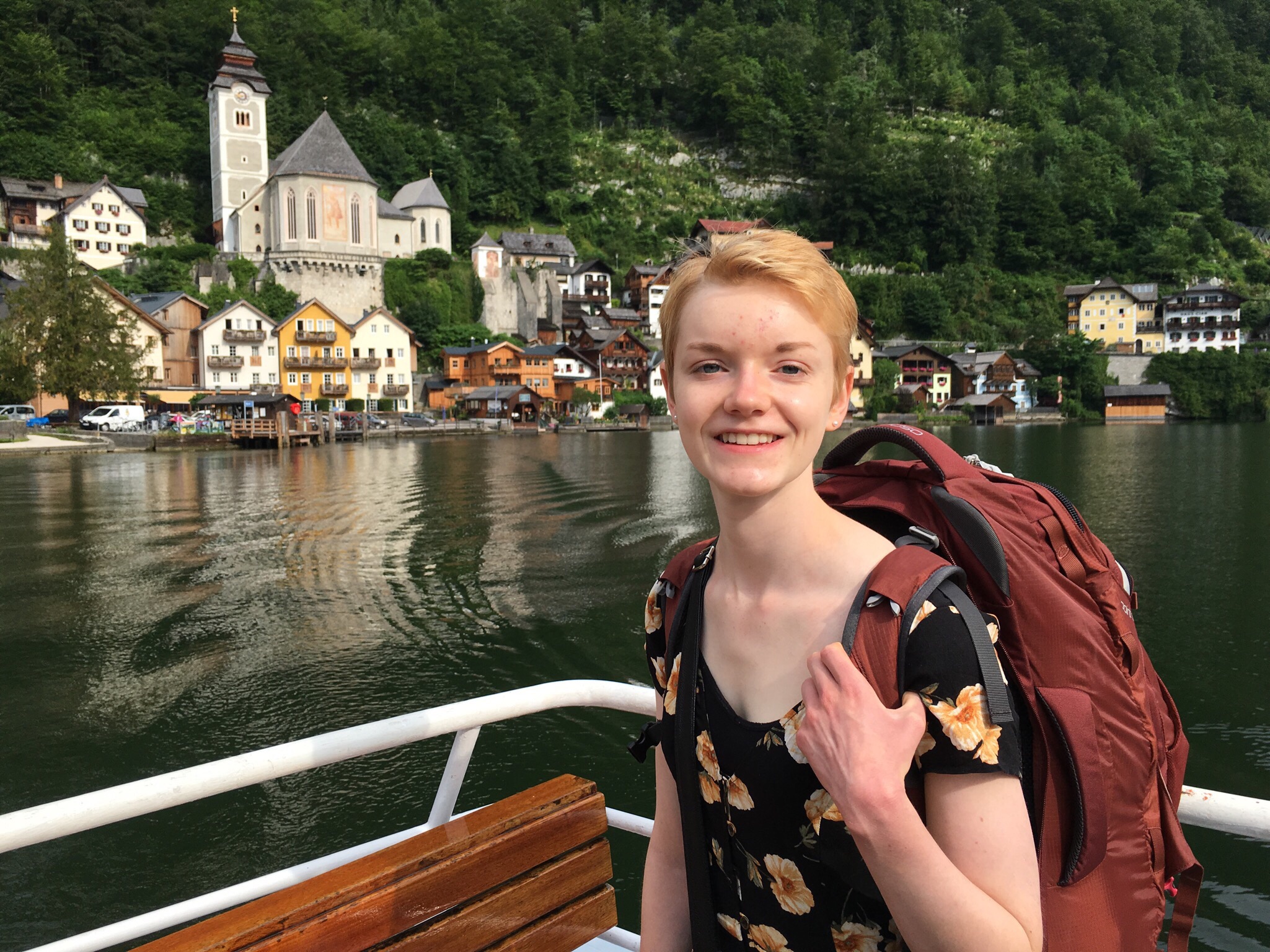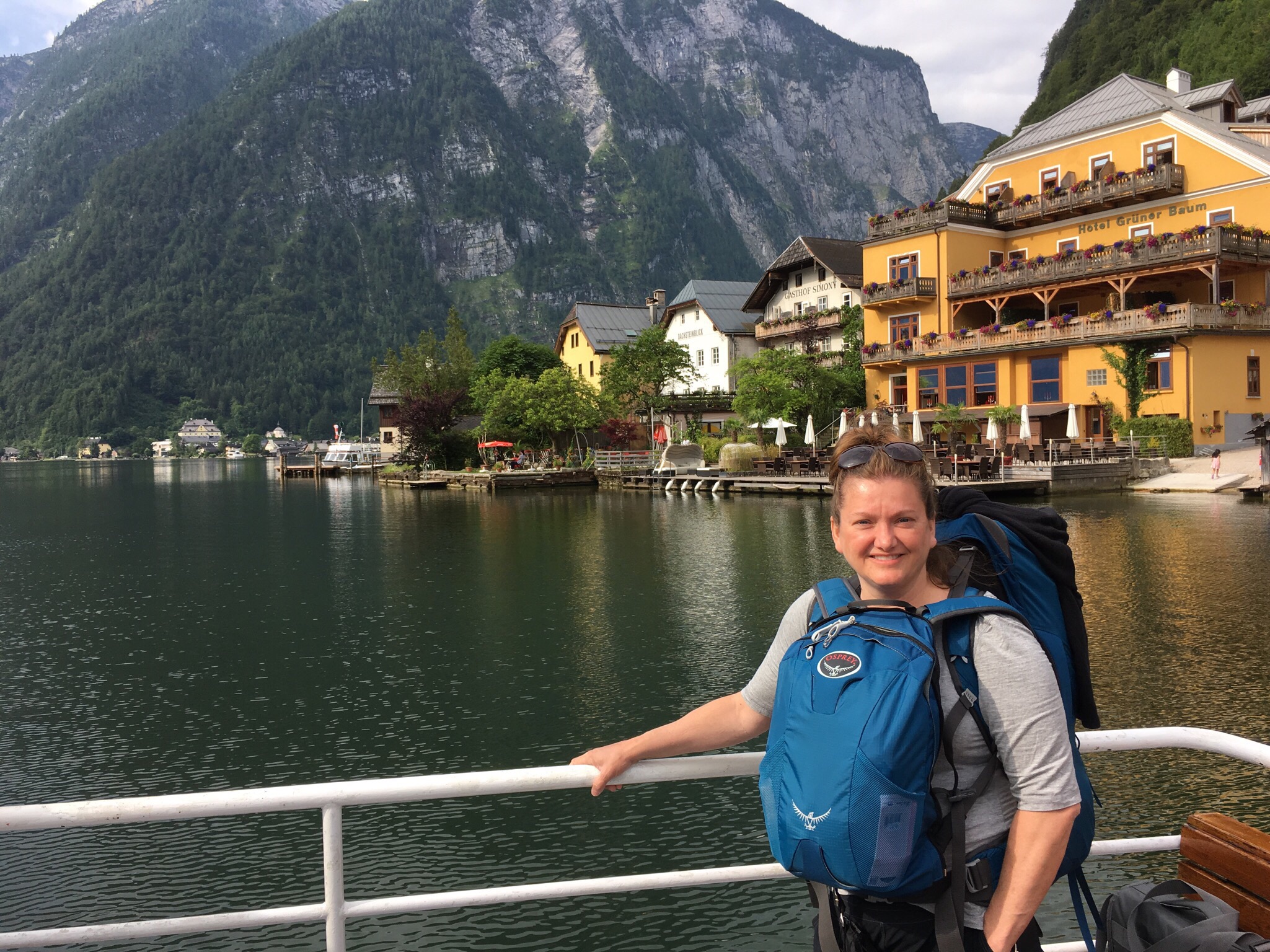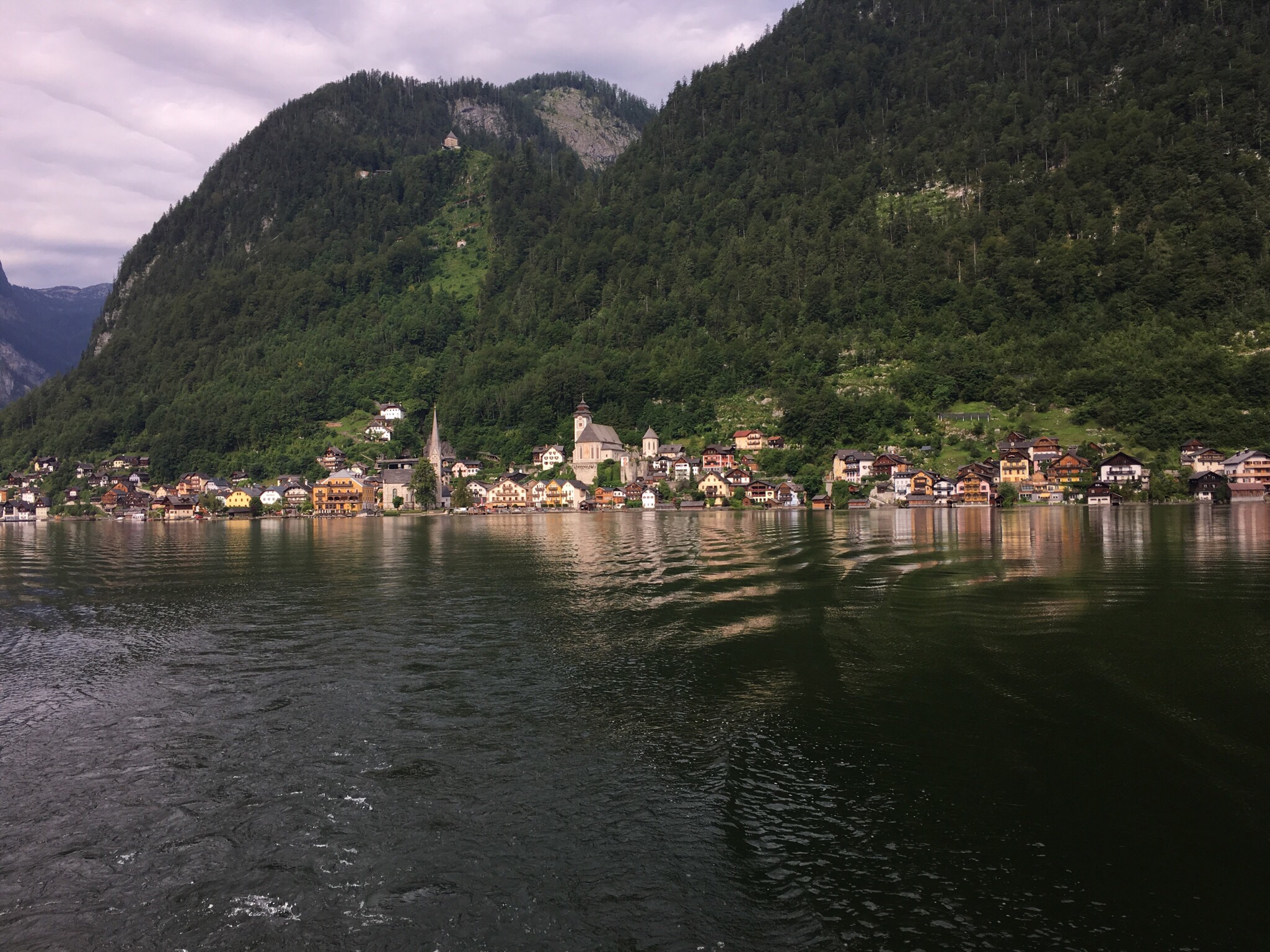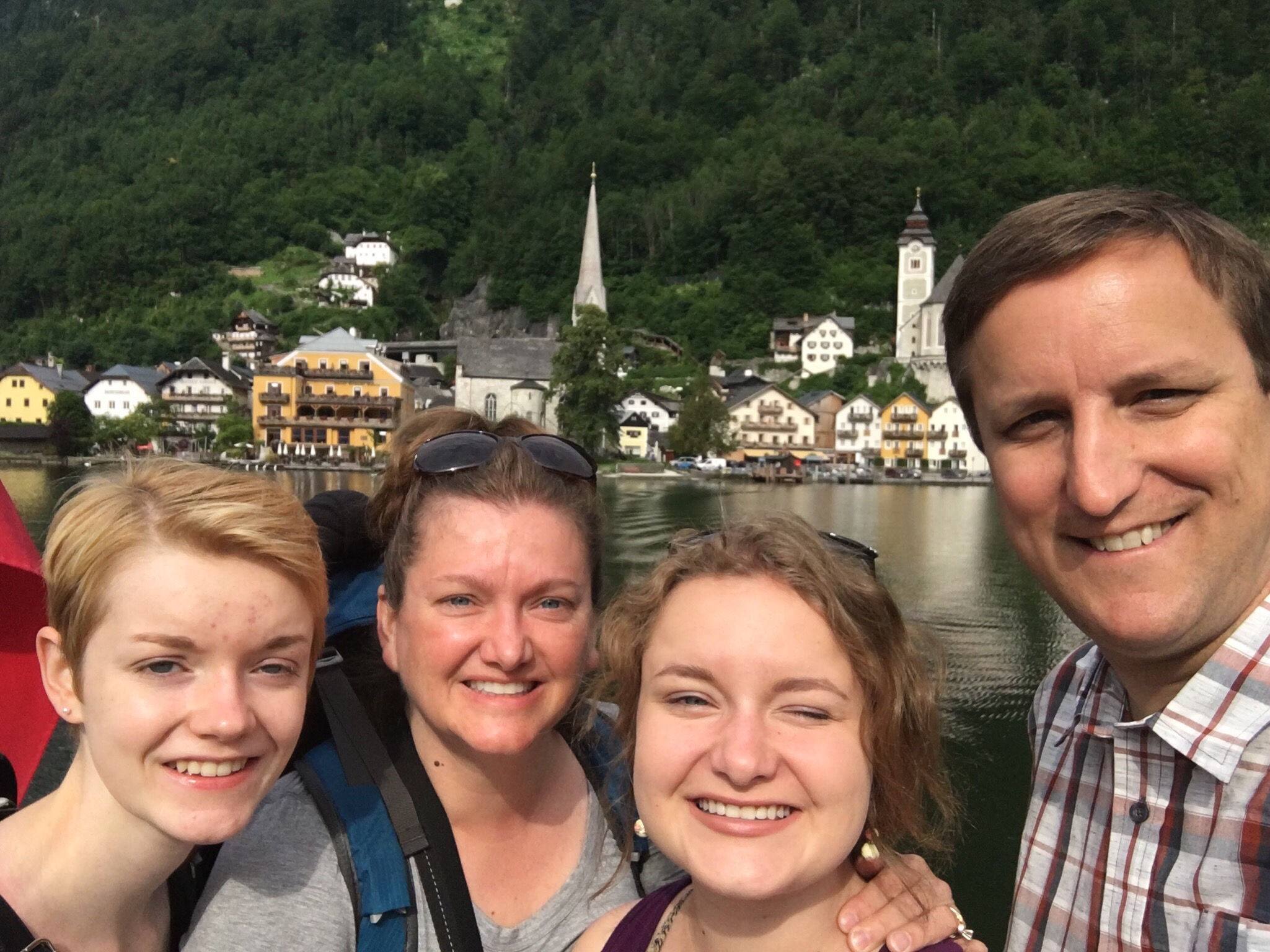 The day turned into a long travel day, and we're honestly not adjusting well to train travel. I wish we were better at it, but when faced with five hours on a train, it sounds good until you realize it is broken down into small segments. We had two train transfers before reaching Munich, so instead of allowing ourselves to sleep or really rest during the trip, we had to be alert enough to pay attention. It was more like 45 minutes of riding, a 15 minute layover, another hour and a half of riding, then a 1 hour layover, then finally 2 hours of riding. We were ridiculously tired when we finally reached Munich. We saved navigating the trams/subway for another day and instead just took a taxi to our hotel.
We stayed at Motel One, a business hotel just around the corner from a pedestrian street leading to the Marketplatz. After resting for a good hour, we took a walk. Our first stop was Asam's Church. It is a small place that nearly blends in with the other businesses on the street. It was built independently by two brothers who wanted to design their own church and crypt. The imagery was very dark, and the decoration was, I think, purposely overdone. It was definitely an interesting stop.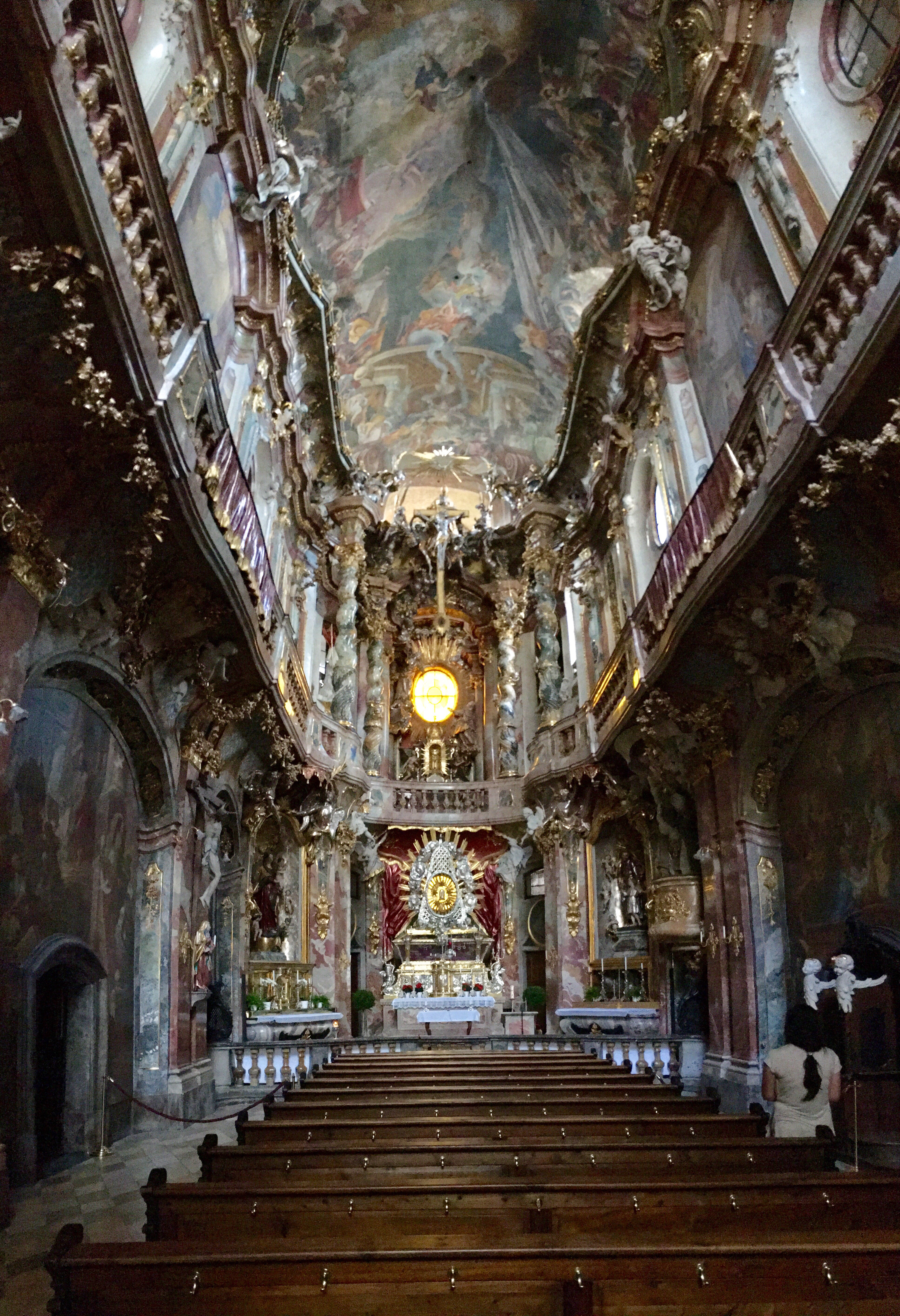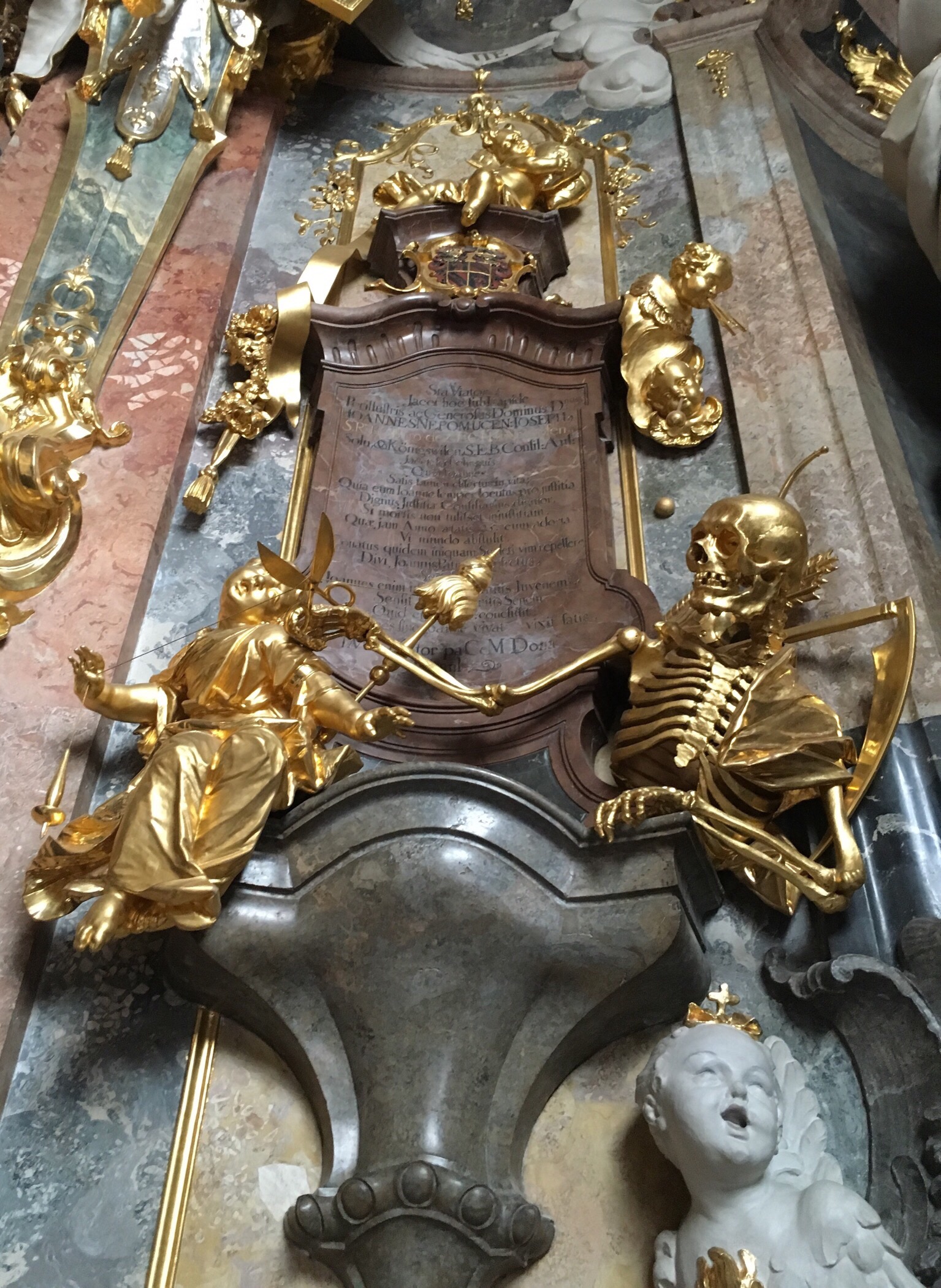 In the main square, we looked around long enough to check on times for the Glockenspiel's morning performance. We walked through the Viktualmarkt long enough to know we wanted to come back for breakfast, and then we found our way to the Hofbrauhaus: the world's largest beer garden. We found a table in one of the open gardens and had a good time sampling lots of food and beer. Mike decided the saurkraut was the best he had ever had because it had definite flavor without a strong vinegar smell.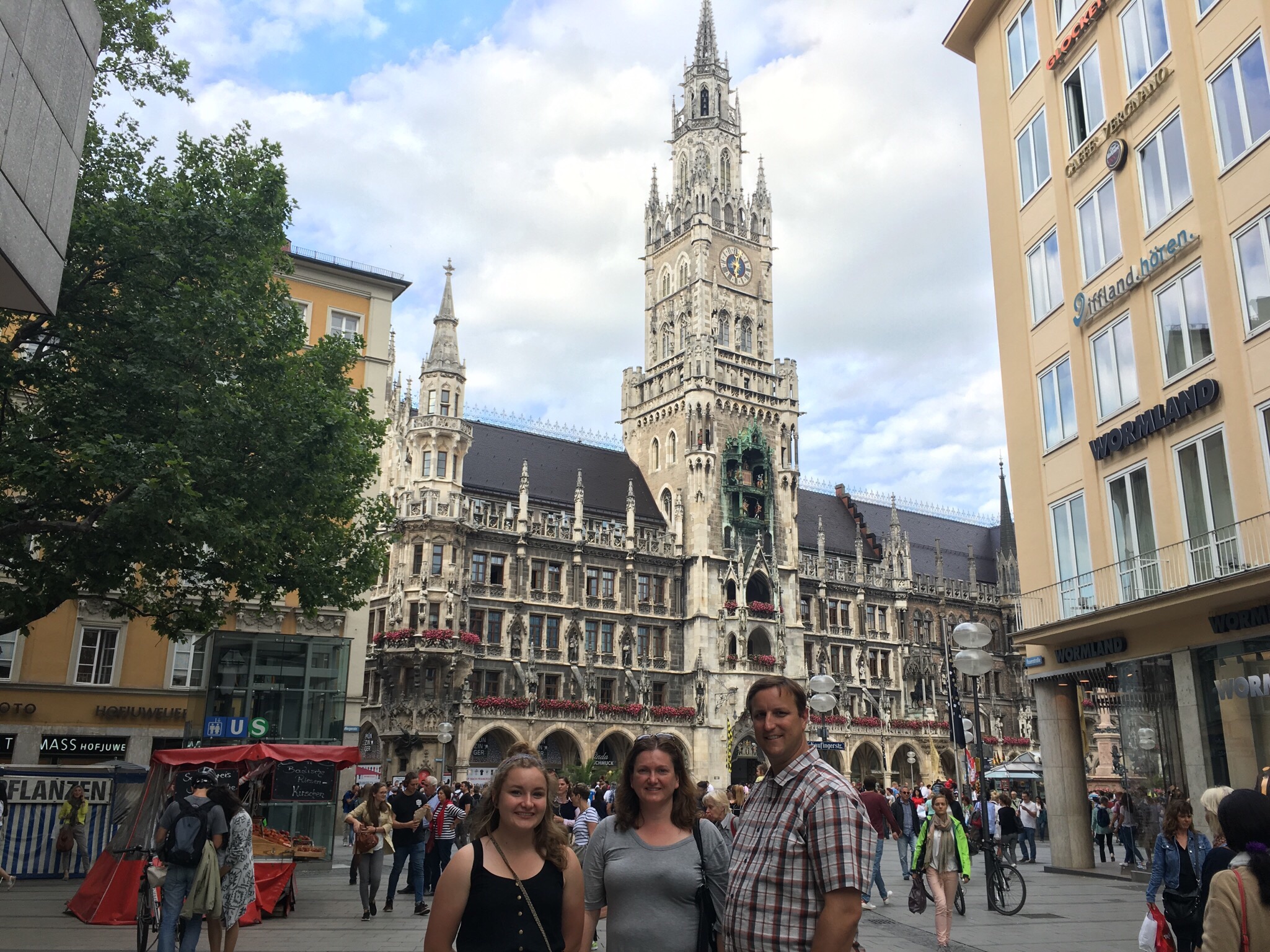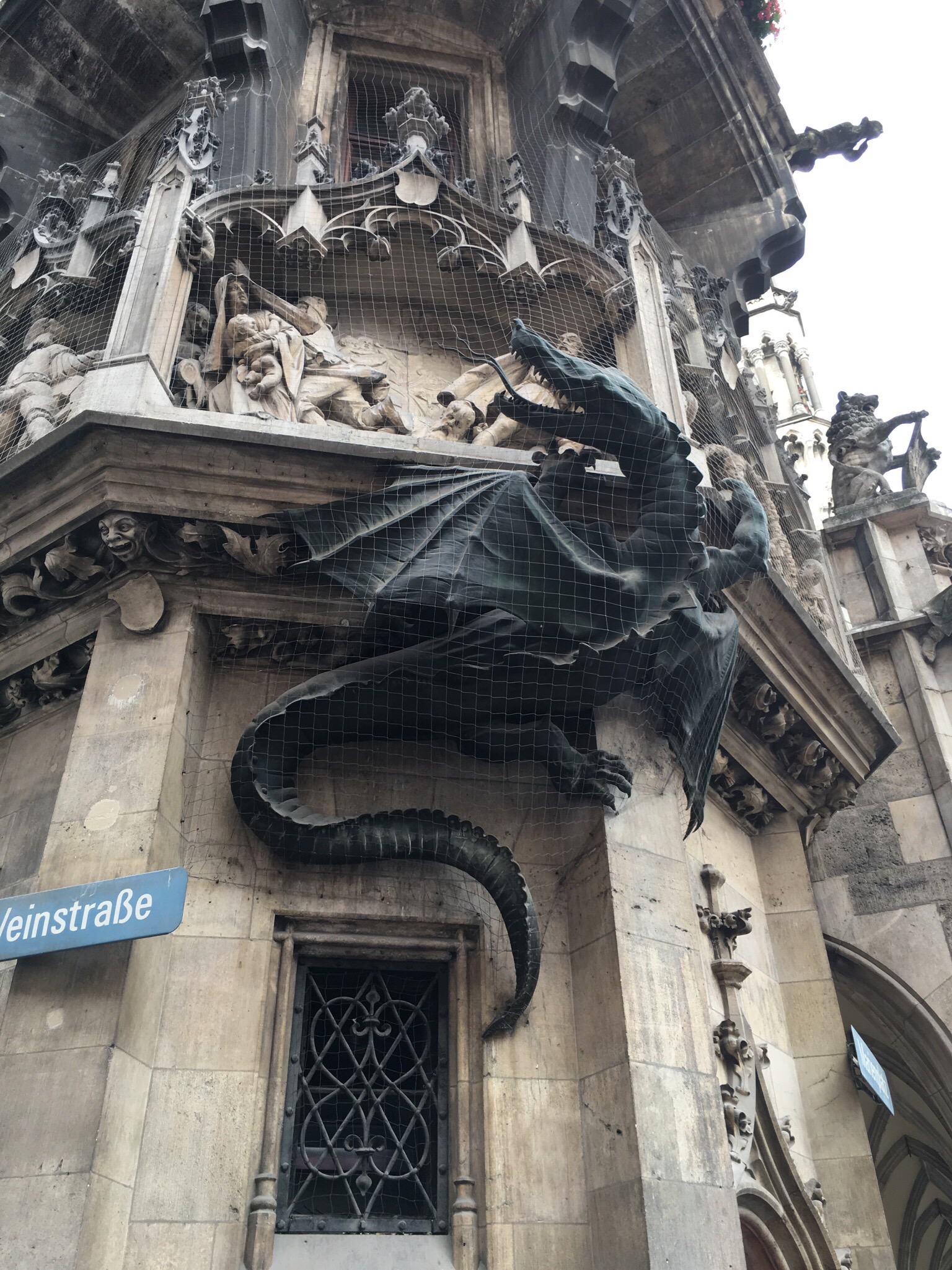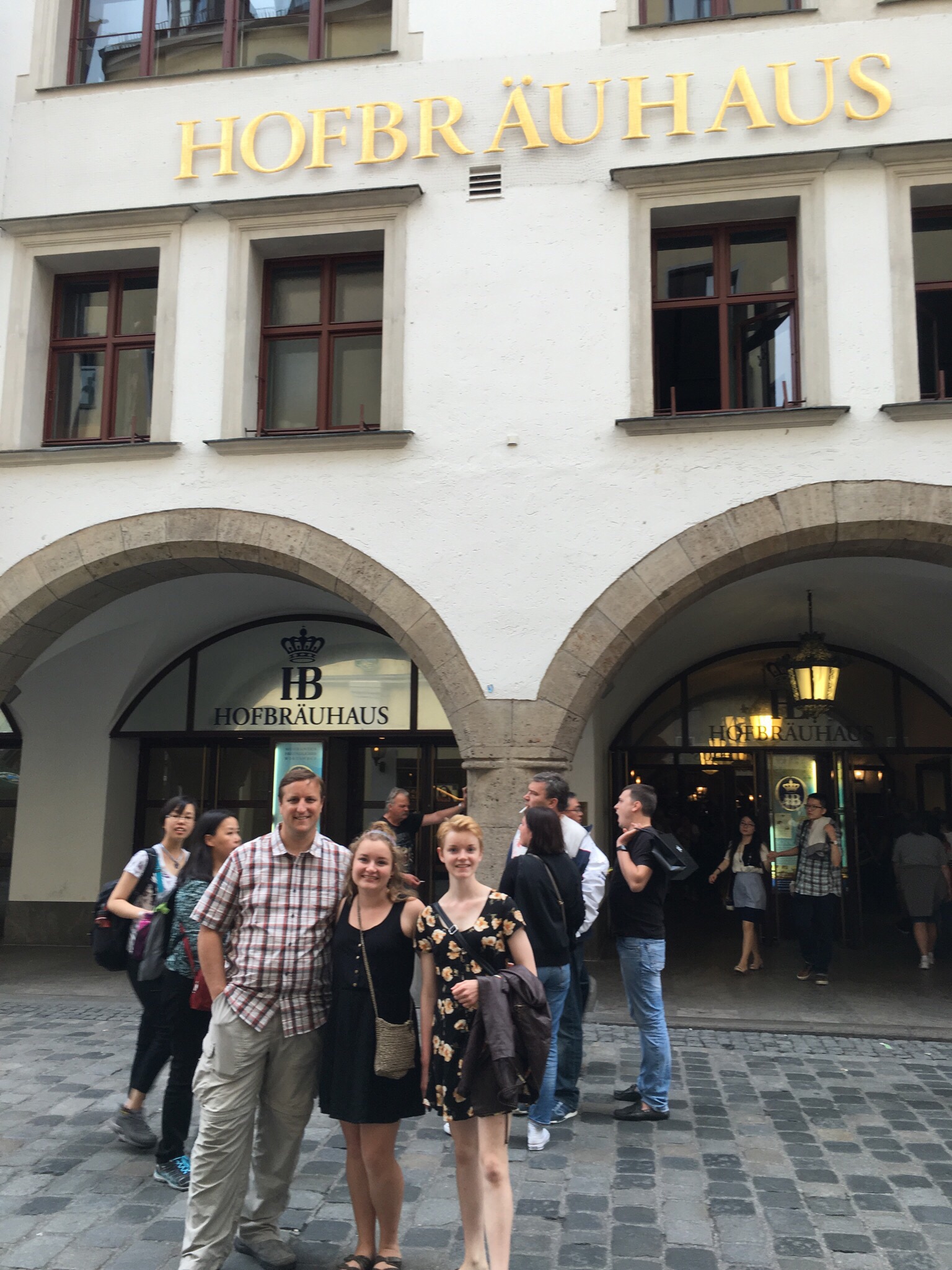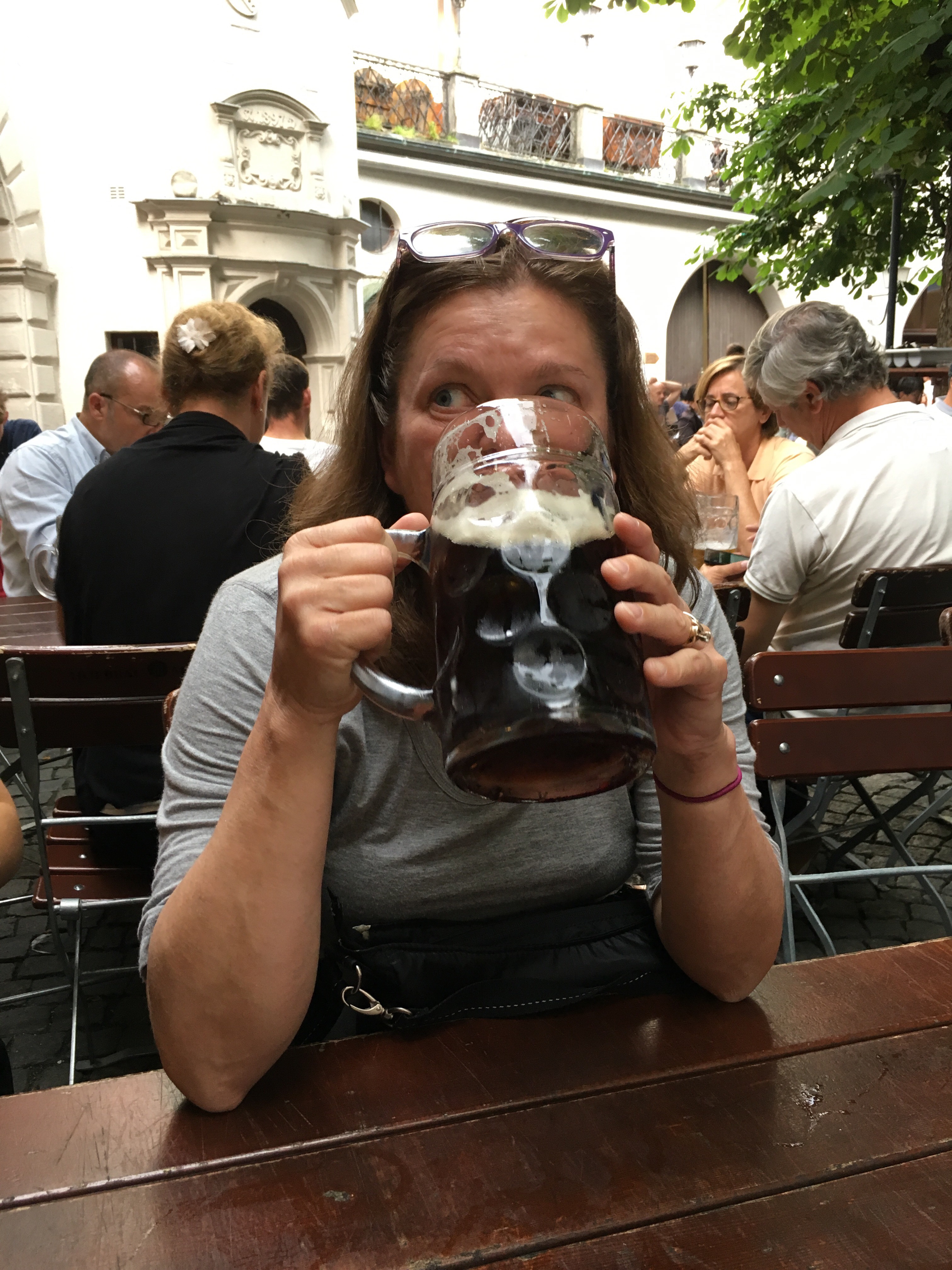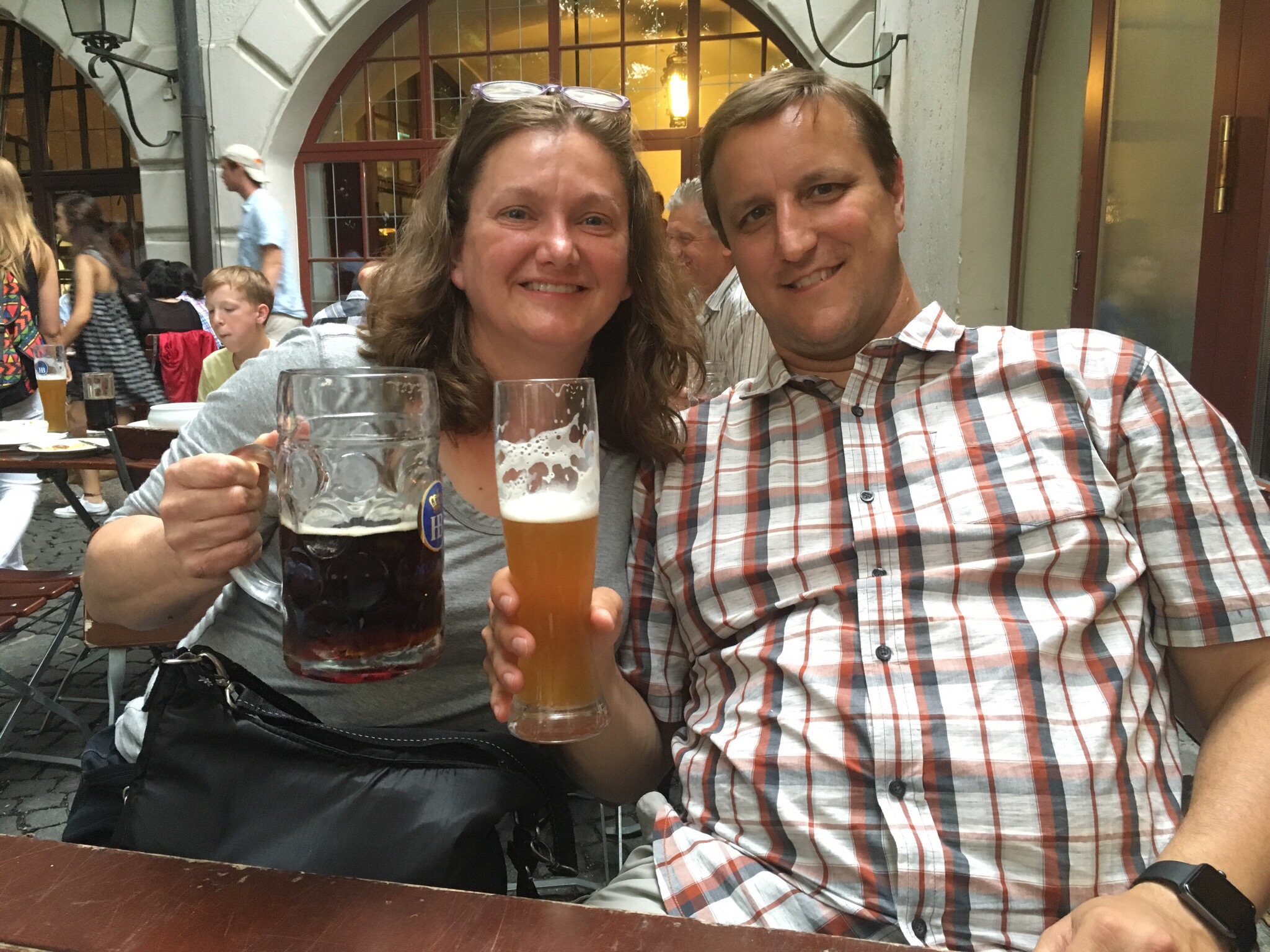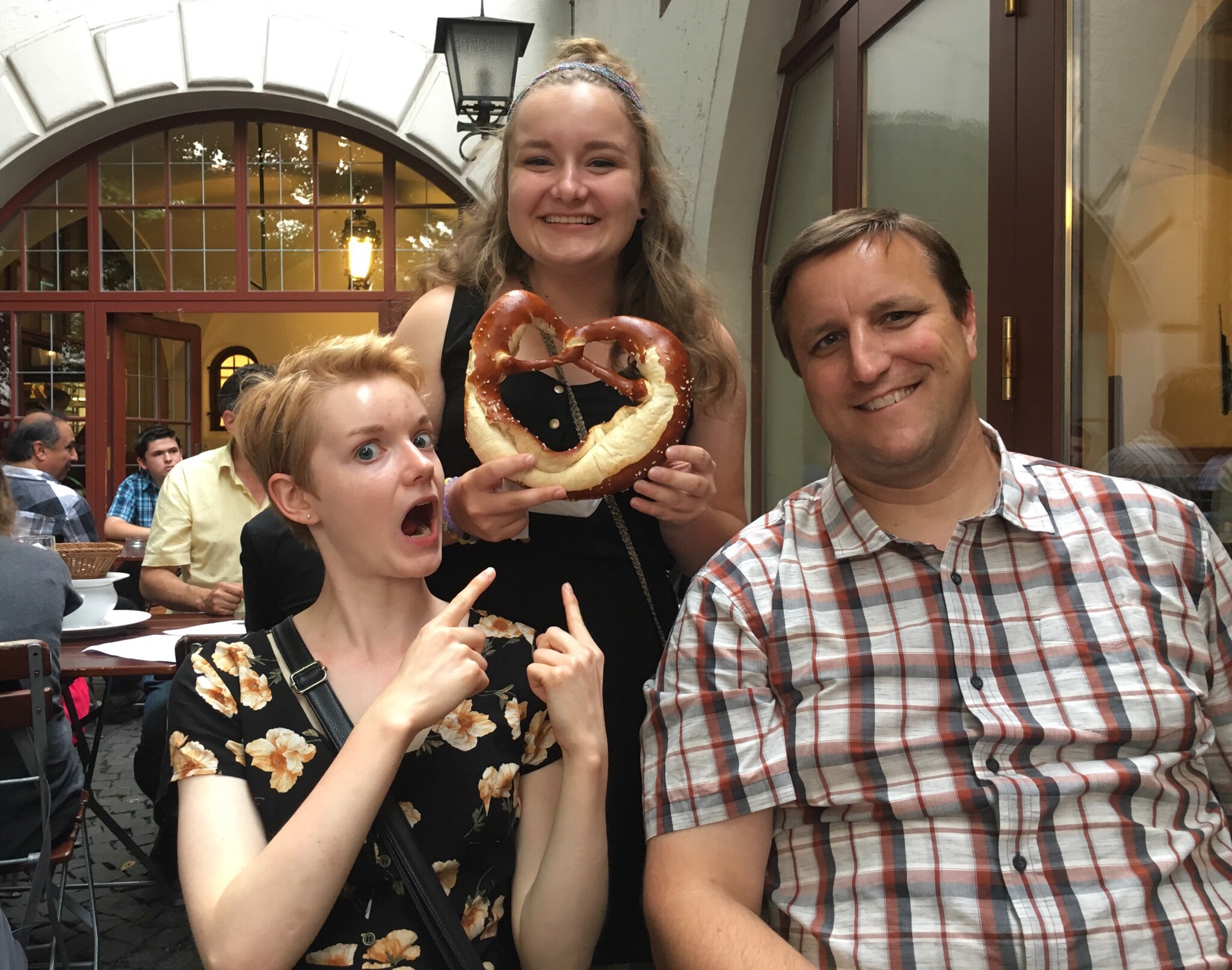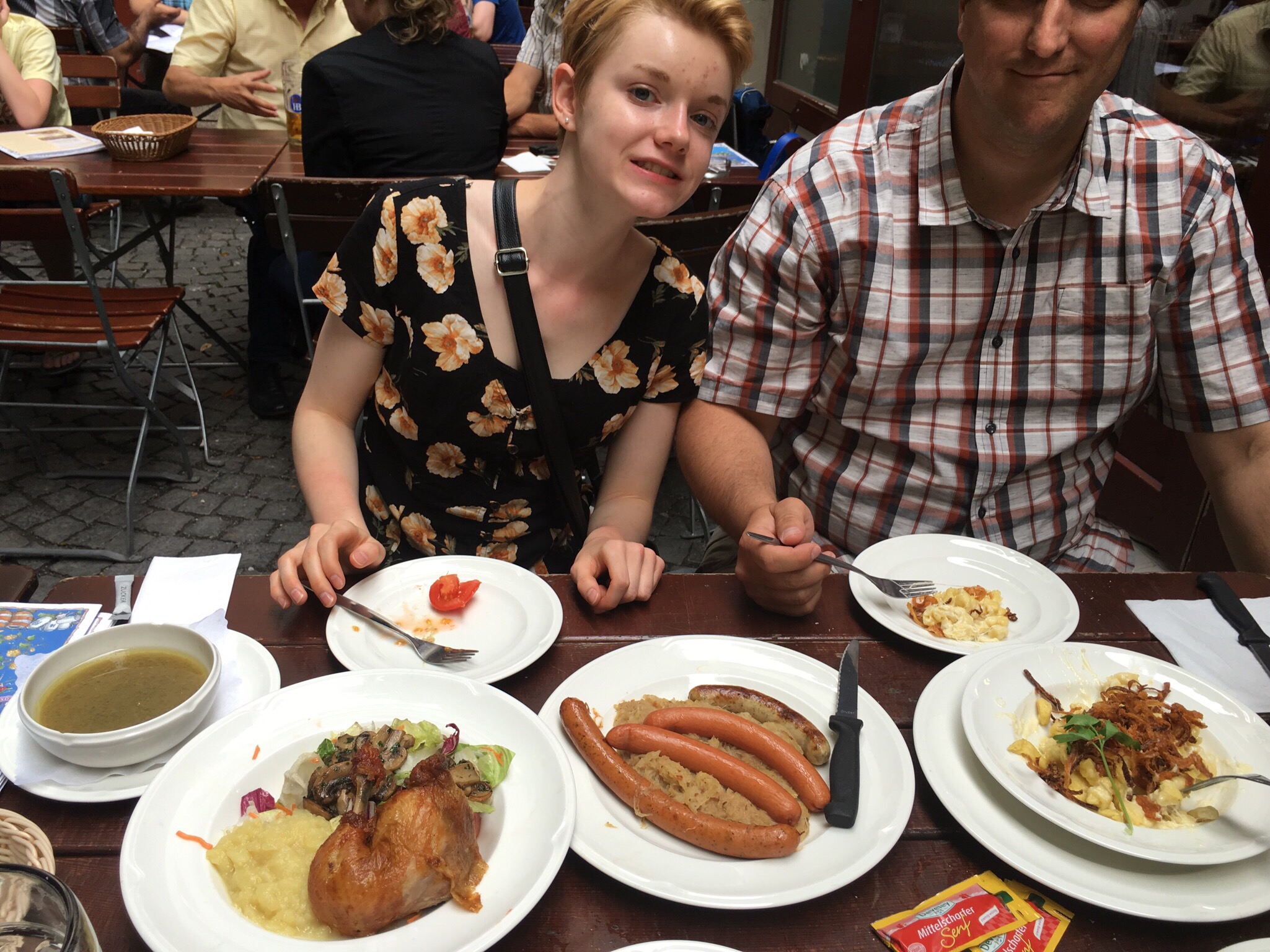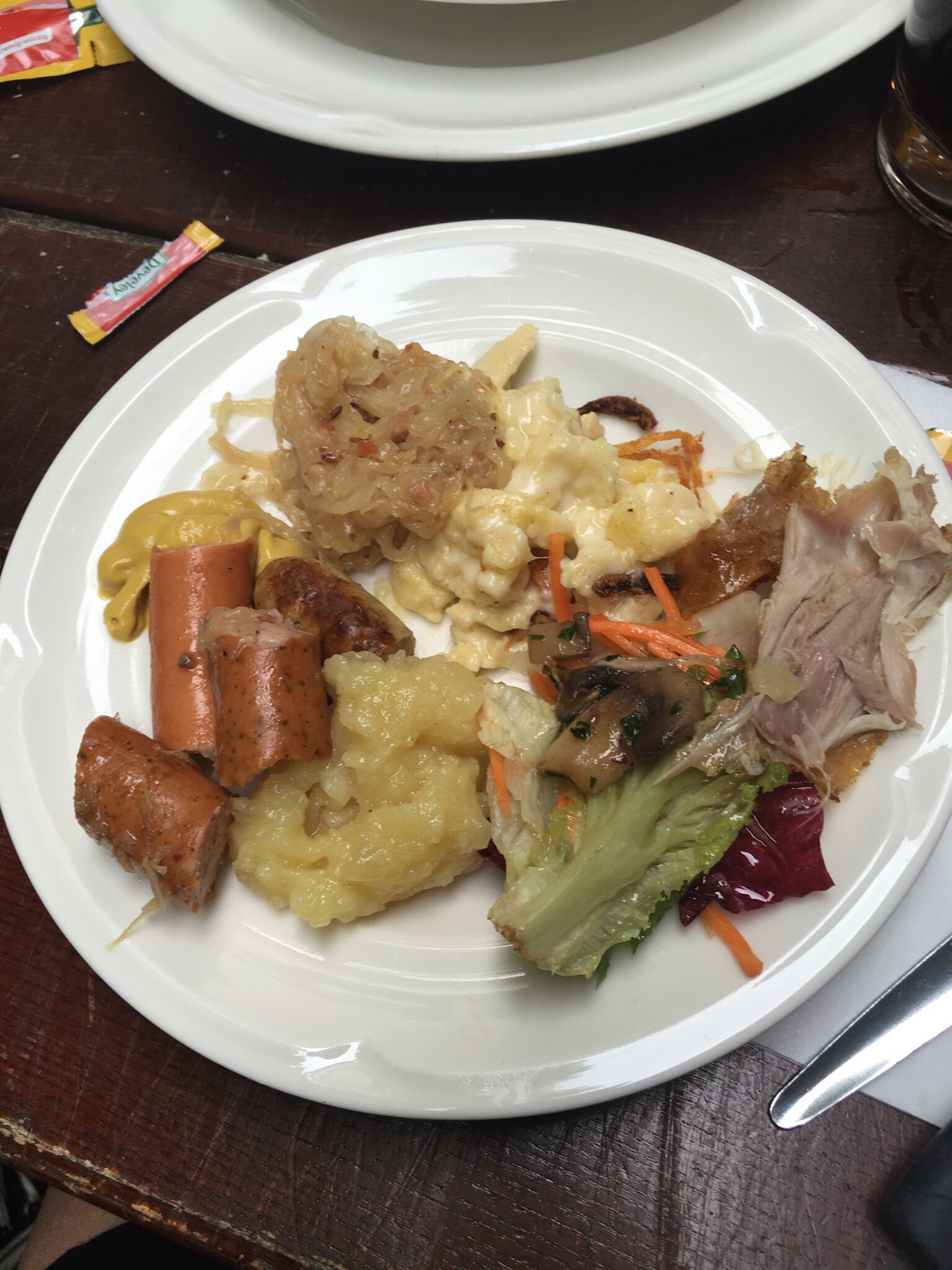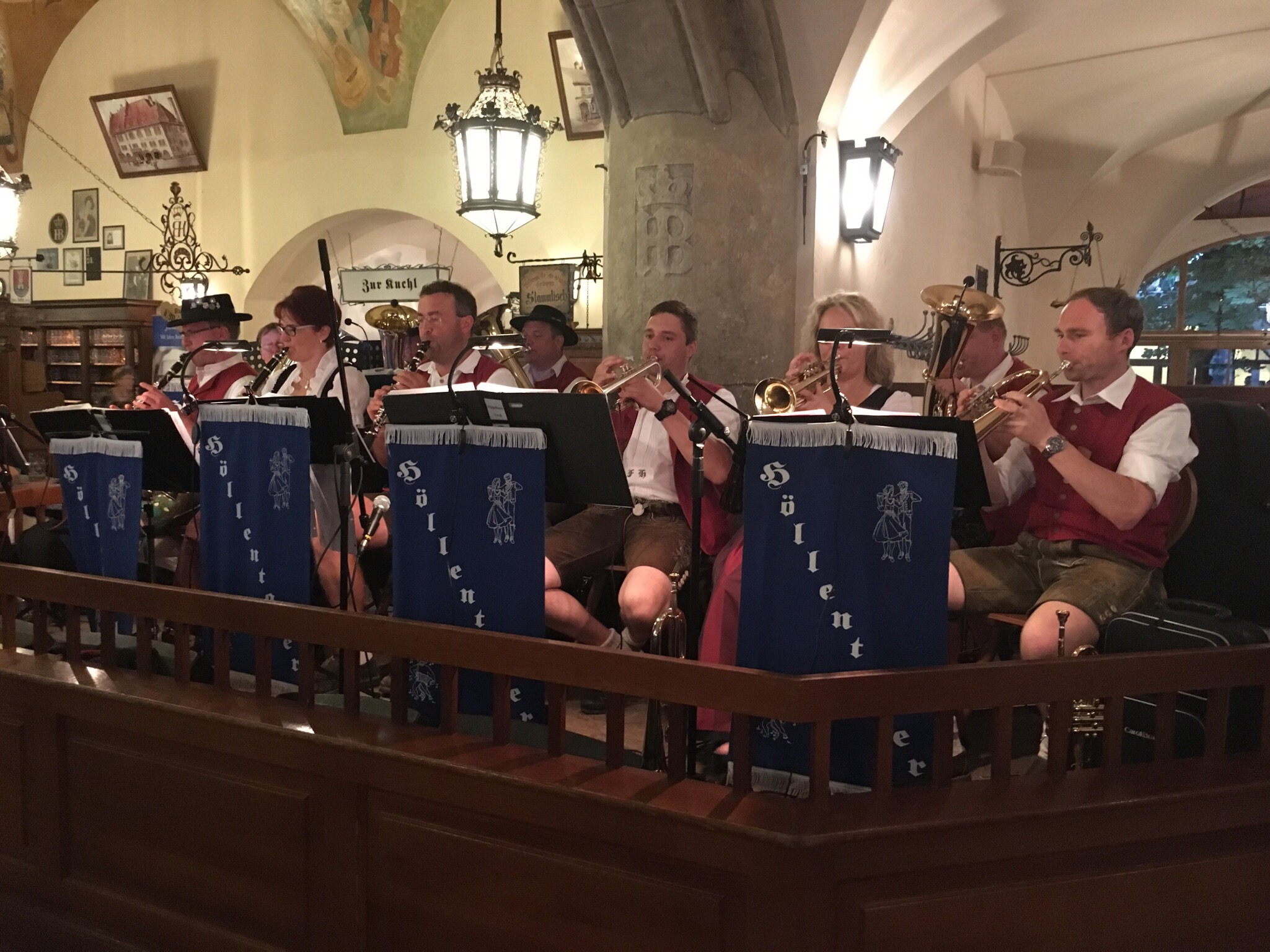 Clever German engineering to make an automatic cleaning toilet seat.