We got back from Stonehenge around 6 am, so we showered, ate leftover pizza, and set the alarm for 10:45. We beat our 12 noon checkout deadline by 2 whole minutes, and then we drove through McDonald's for coffee. Lunch was sandwiches we had stored in a "cooler" we picked up from Sainsbury's.
We drove out to Oxford and checked into the Bed and Breakfast operated during the summer months by St. Hugh's College. It was a lot cheaper than local hotels, and it was kind of cool to stay in one of the local dormitories.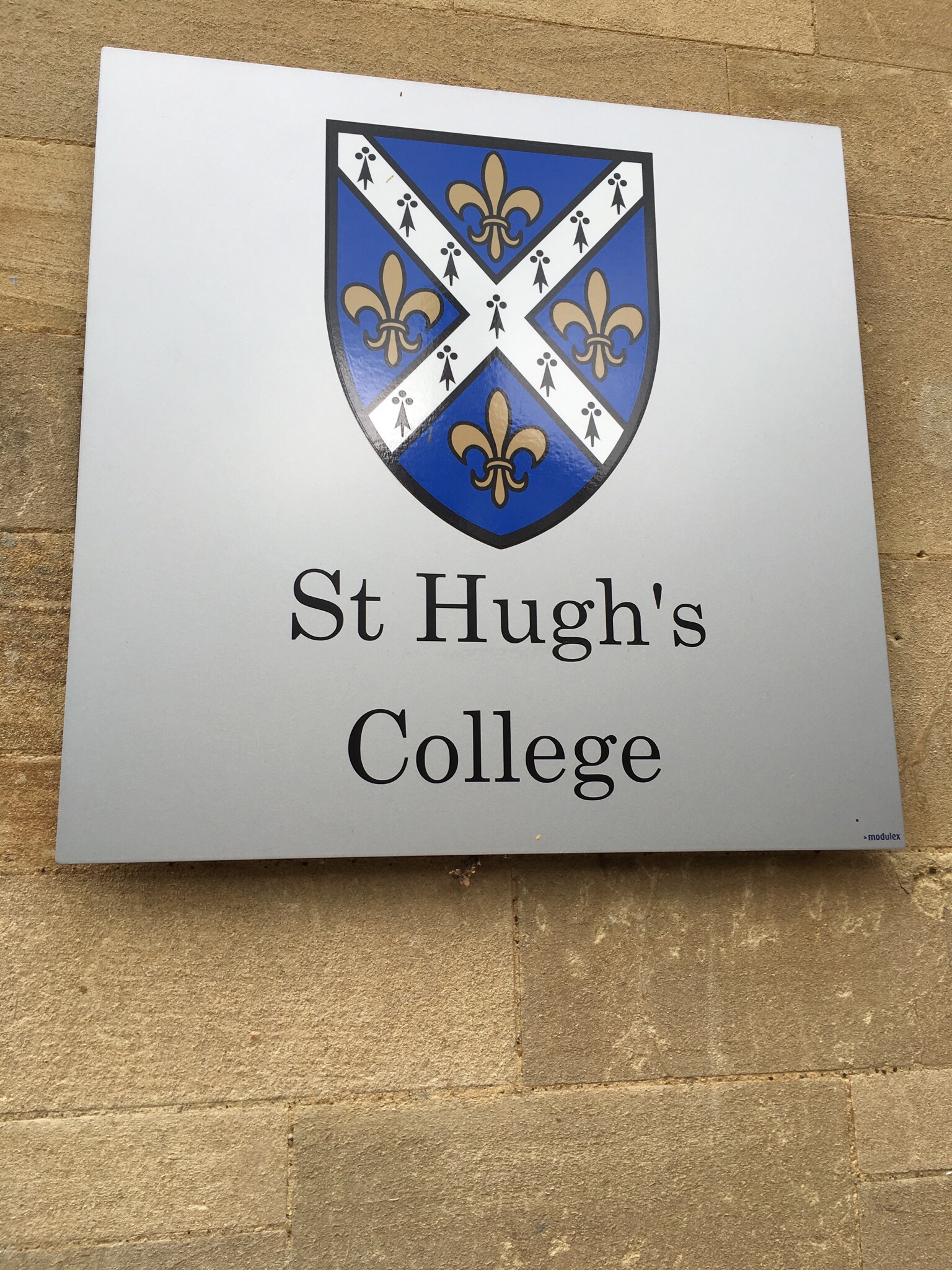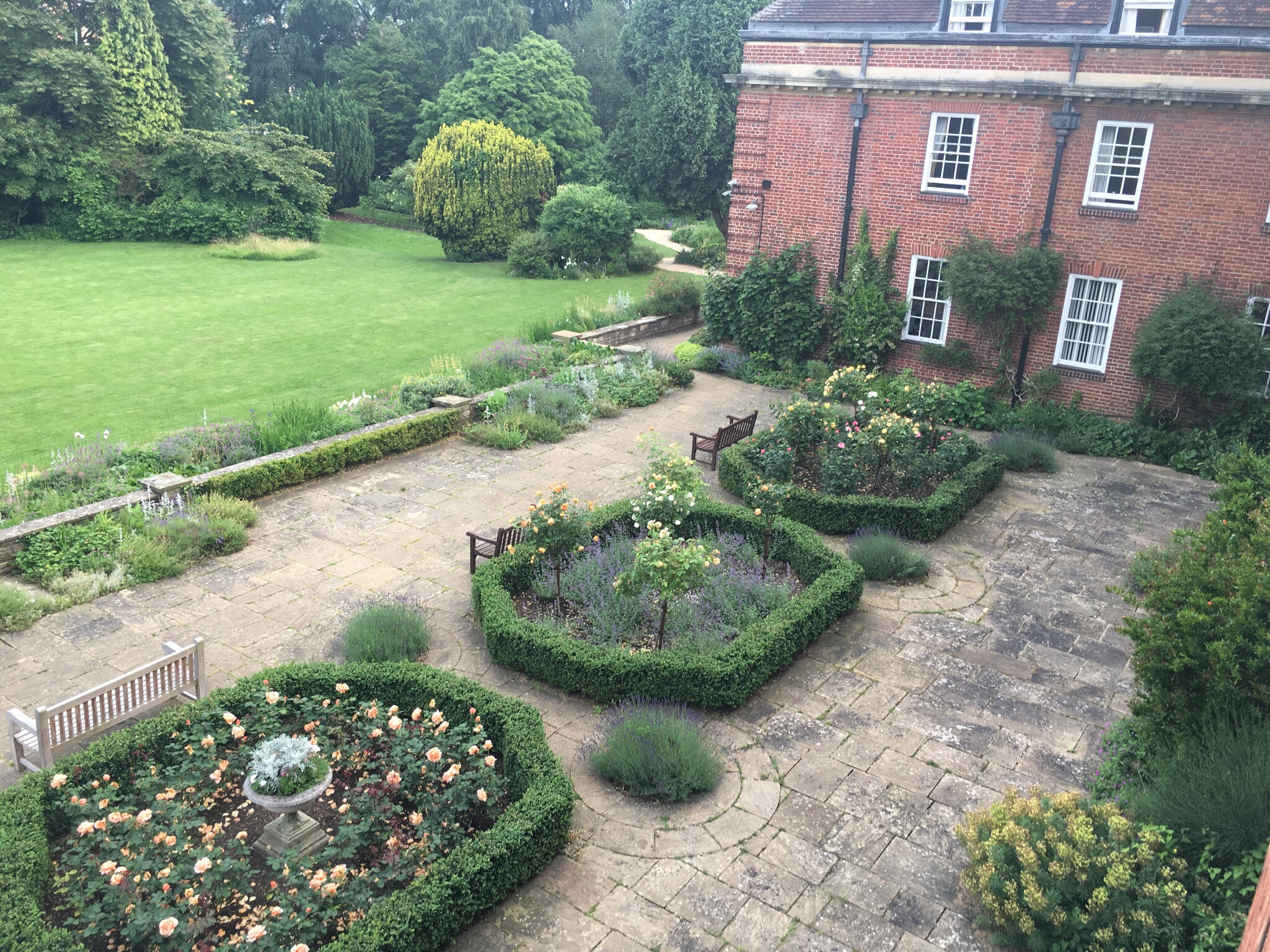 We had free parking in the college's kitchen parking lots, so we caught a bus and went directly to Christs Church College. Christs Church has a beautiful campus, but we wanted to see it first for its Harry Potter connections. The Great Hall was the inspiration for the Hogwart's Dining Hall.
?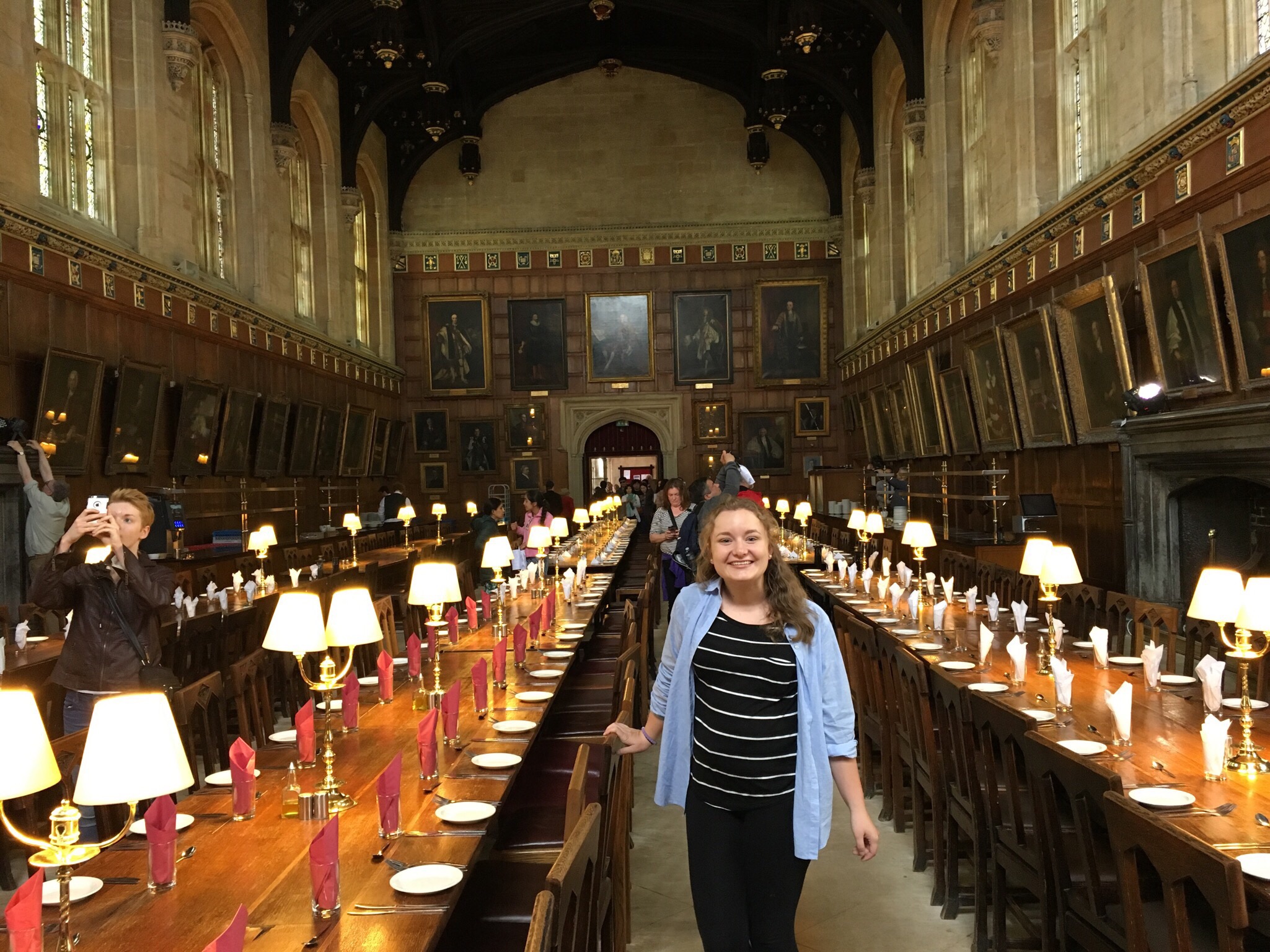 There is a staircase leading up to the dining hall that was used during filming in the Sorcerer's Stone as the students first arrive at Hogwarts.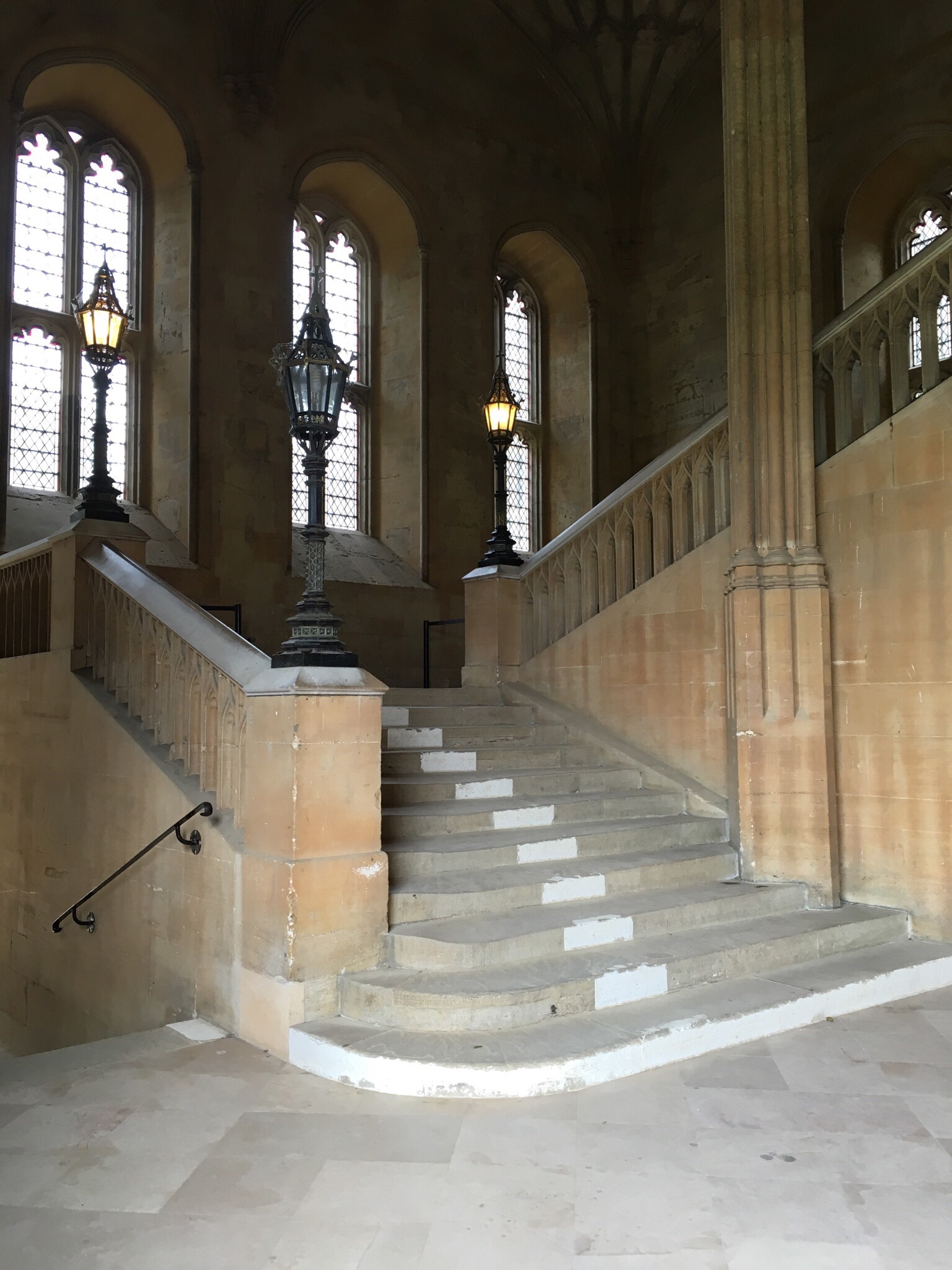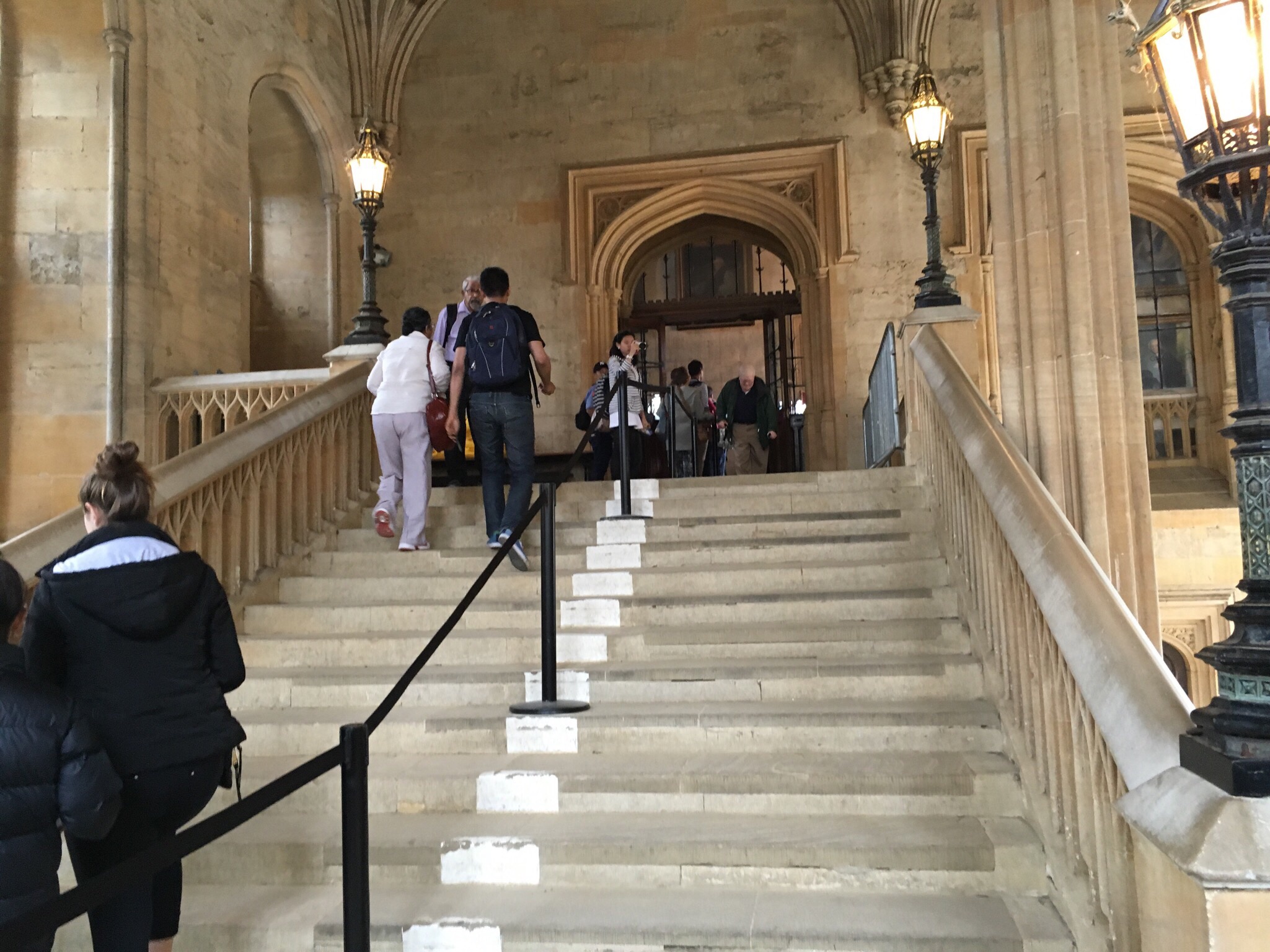 We also visited Christ's Church Cathedral.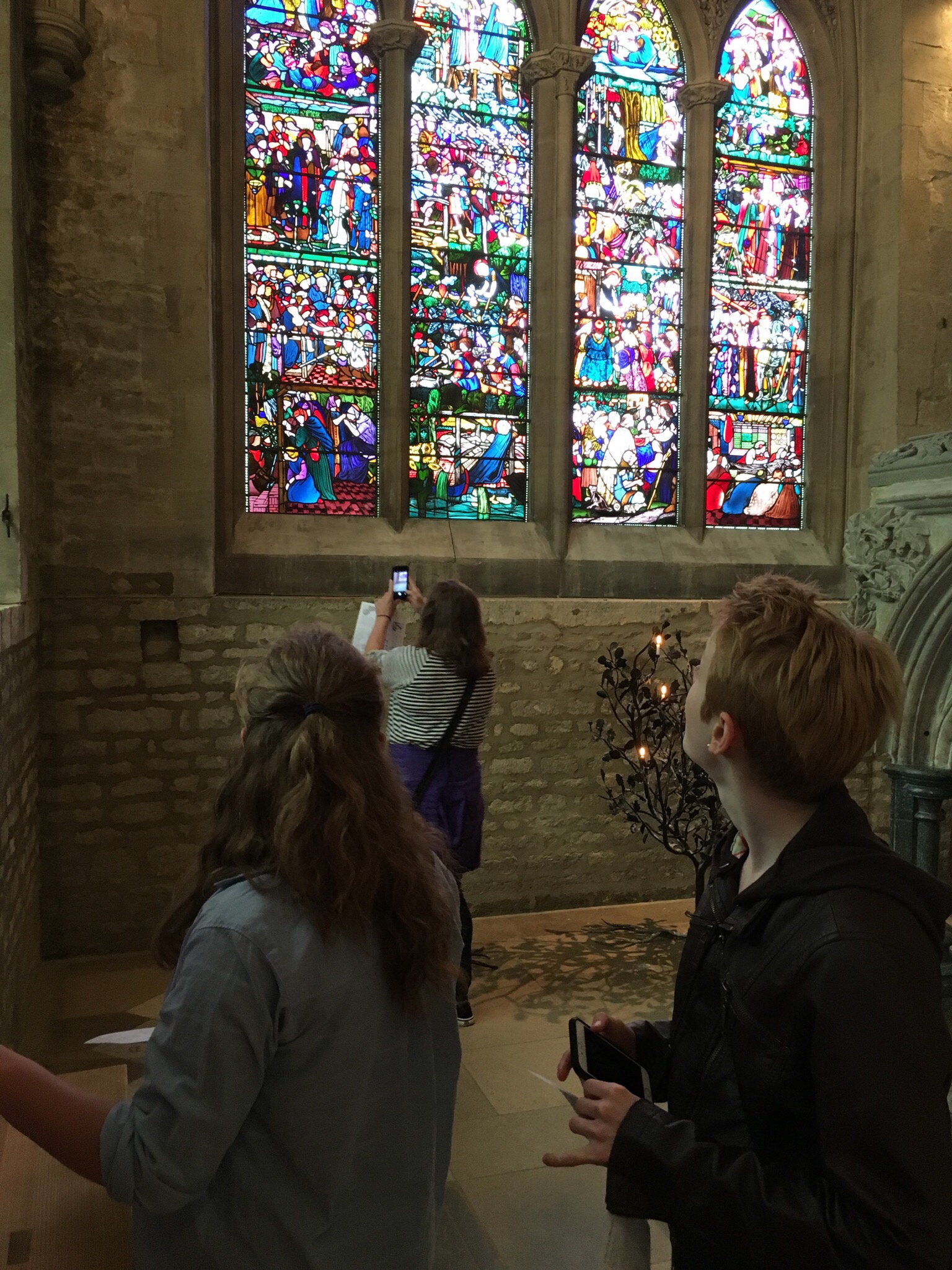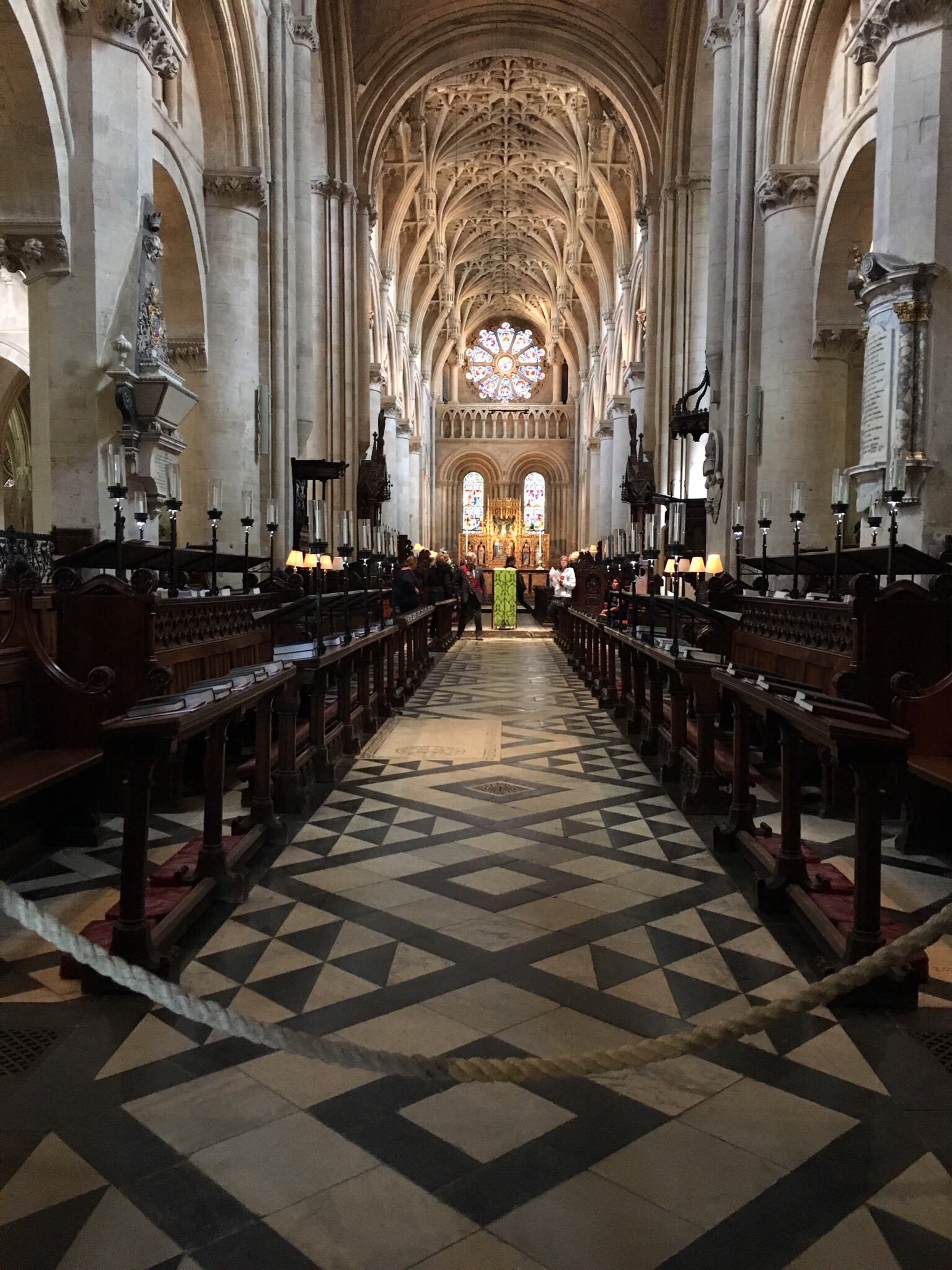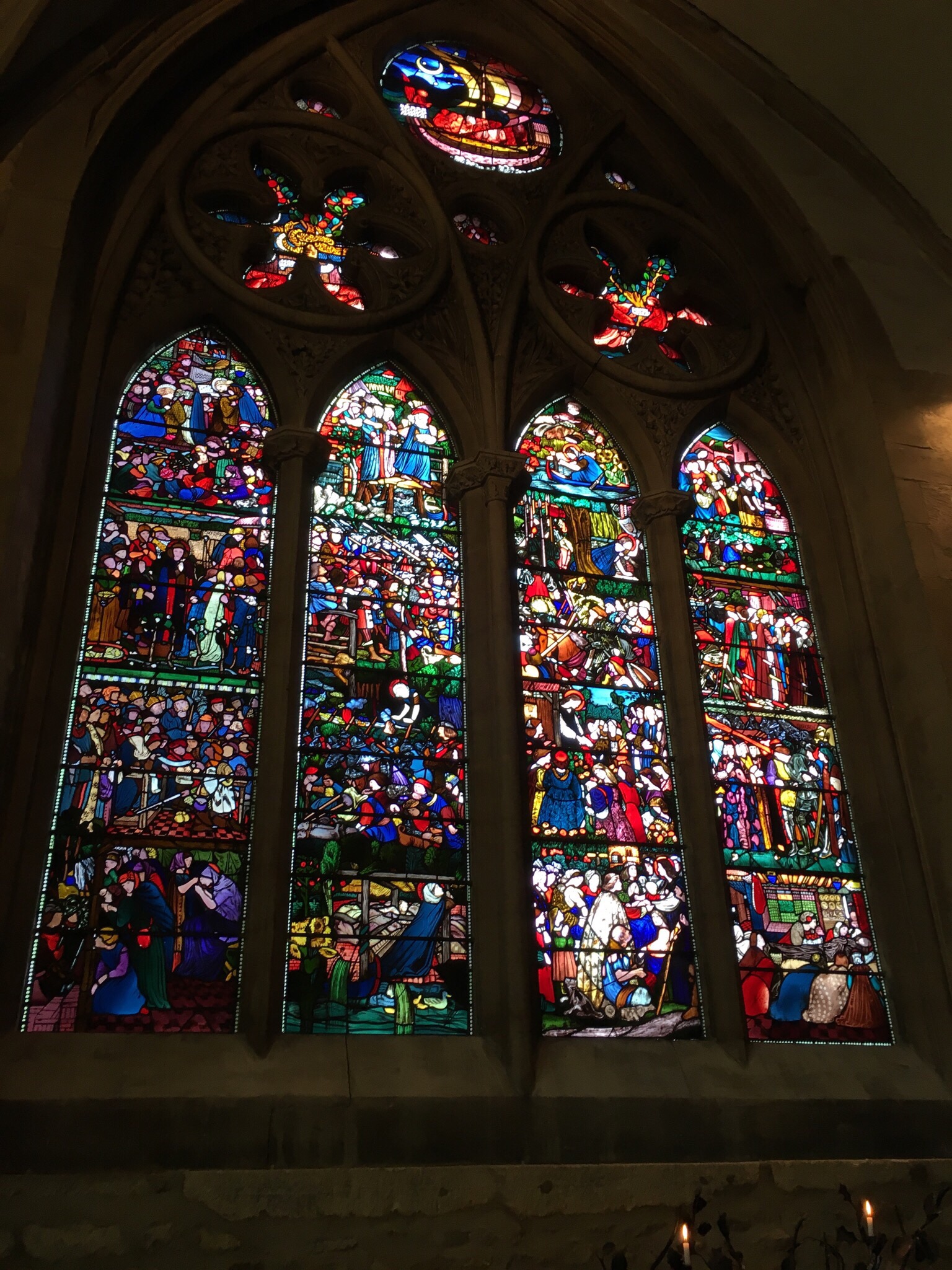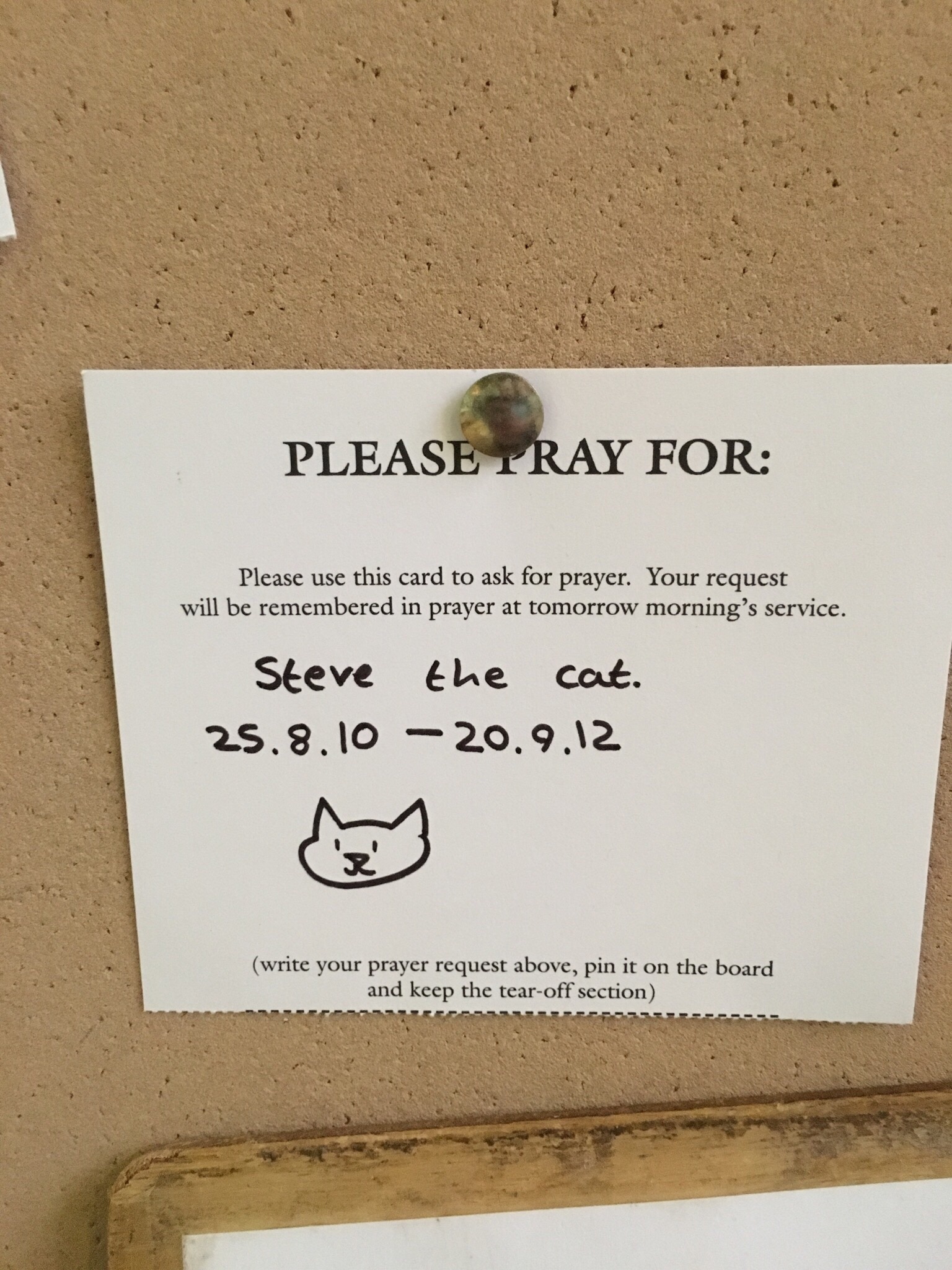 After Christ's Church, we wanted to see the Bodelain Library which is one of the oldest libraries in Europe. I thought we would reach it in time to see the reading room, but they closed early to host a wedding.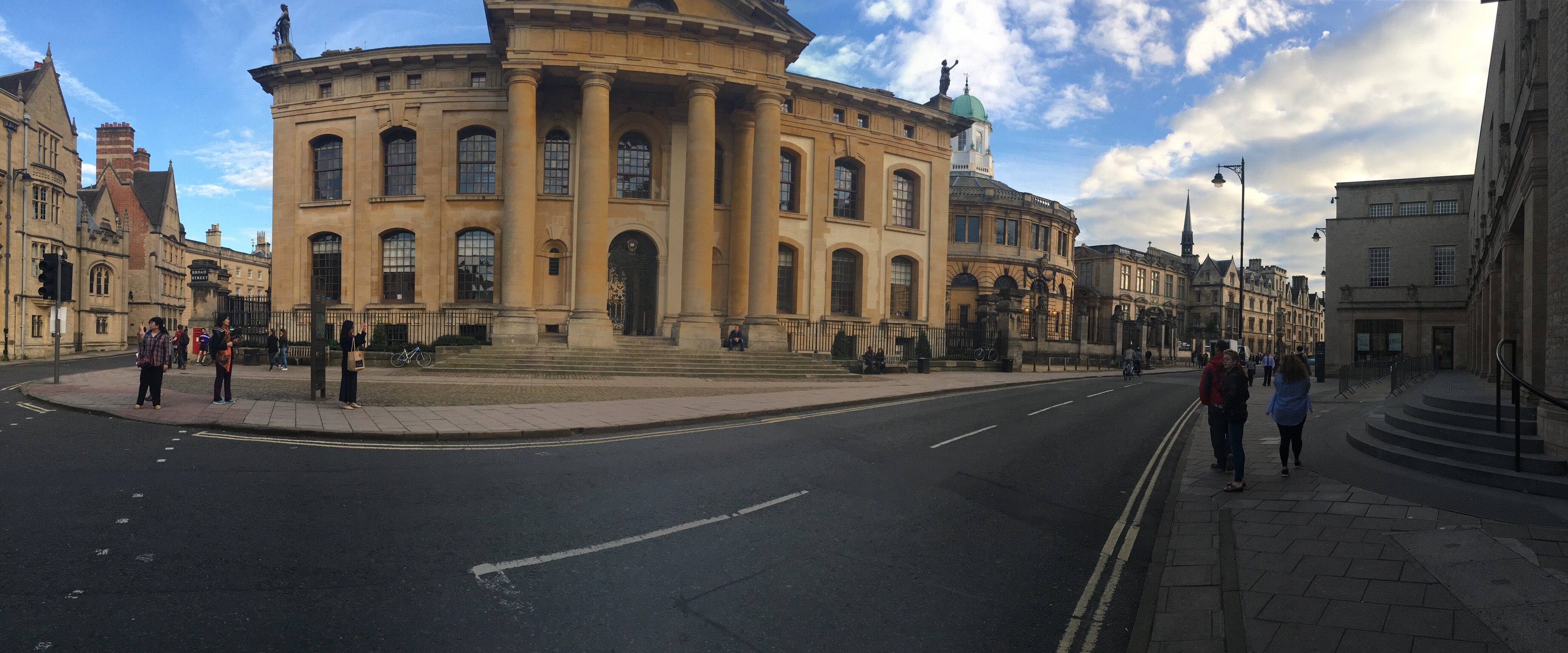 Instead, we walked across the street to the Weston Library that was hosting some important Bodelain exhibits. Here we had the chance to see a copy of the Guttenberg Bible, another copy of the Magna Carta (not as nice as the one in Salisbury), and an original page from Mary Shelley's Frankenstein manuscript. Julia is reading Frankenstein right now, so she was excited about this. Elizabeth was excited to see some original pages from Holst's work on The Planets.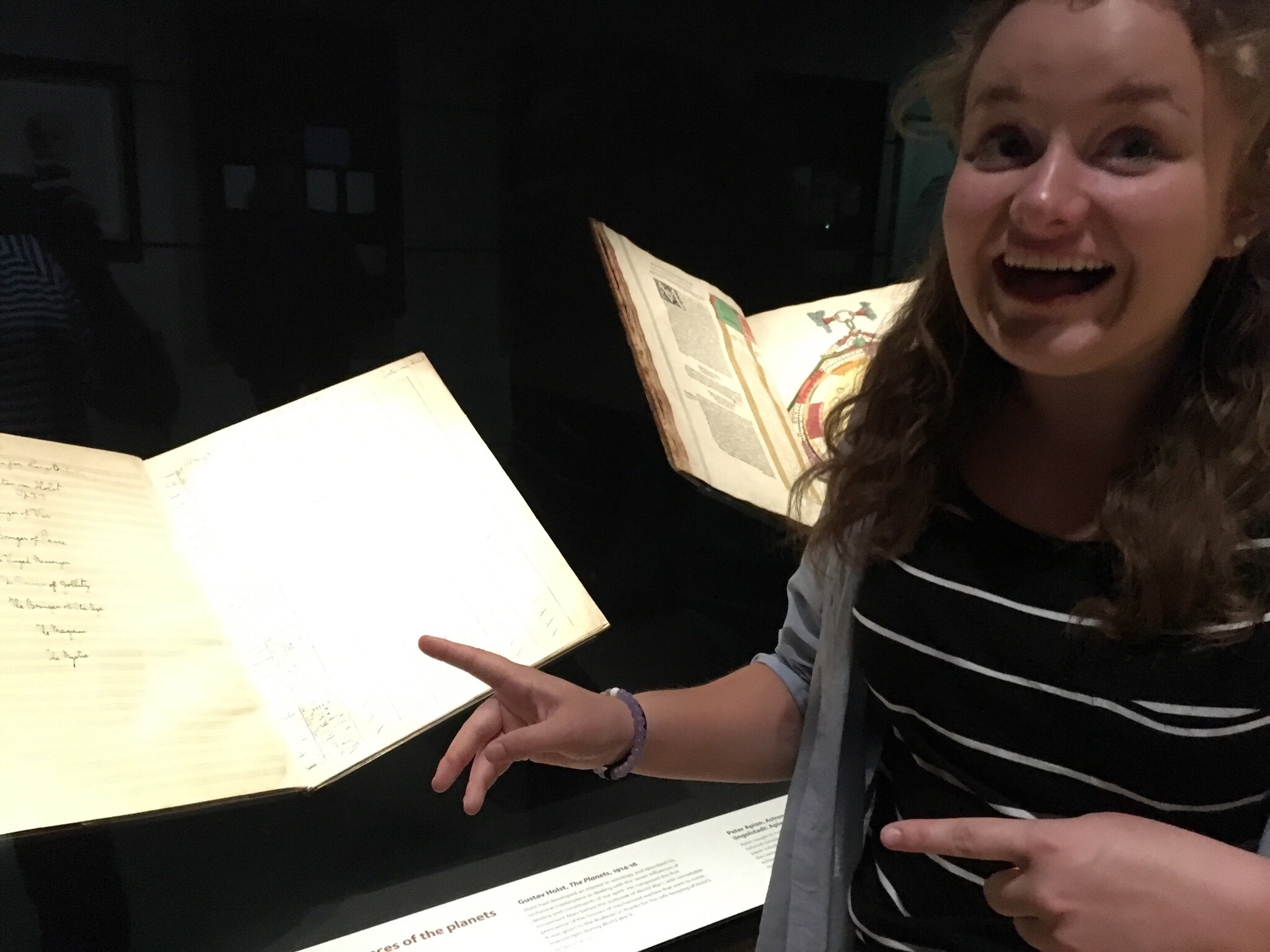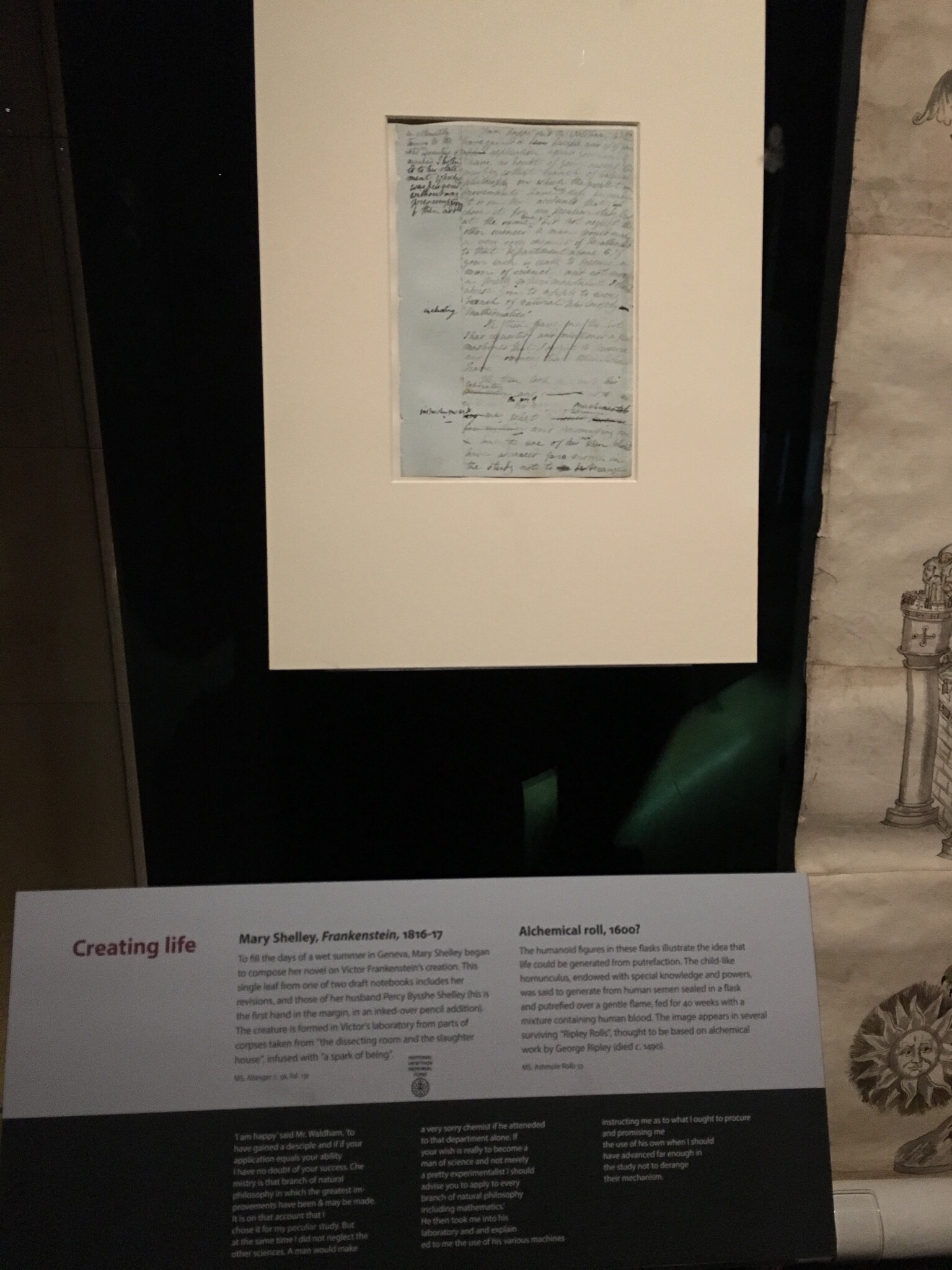 The Weston Library was also hosting a Shakespeare exhibit, so we popped in there for a few minutes.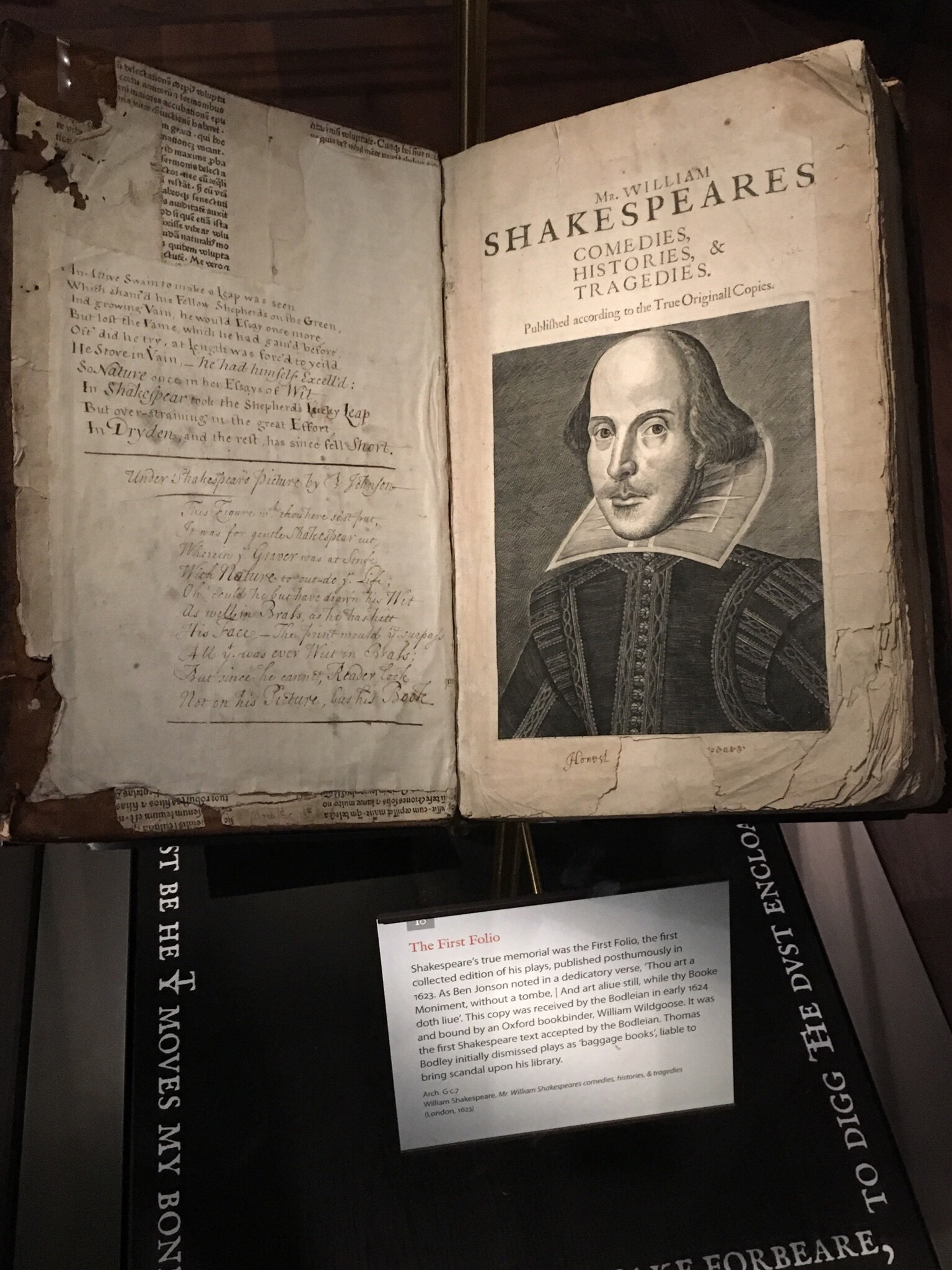 Leaving the library, we walked over to the New College area. This campus saw some Harry Potter filming for a scene where Malfoy is turned into a ferret. The courtyard was closed, but the girls could stand under the arch nearby (the trees in the background are in the courtyard).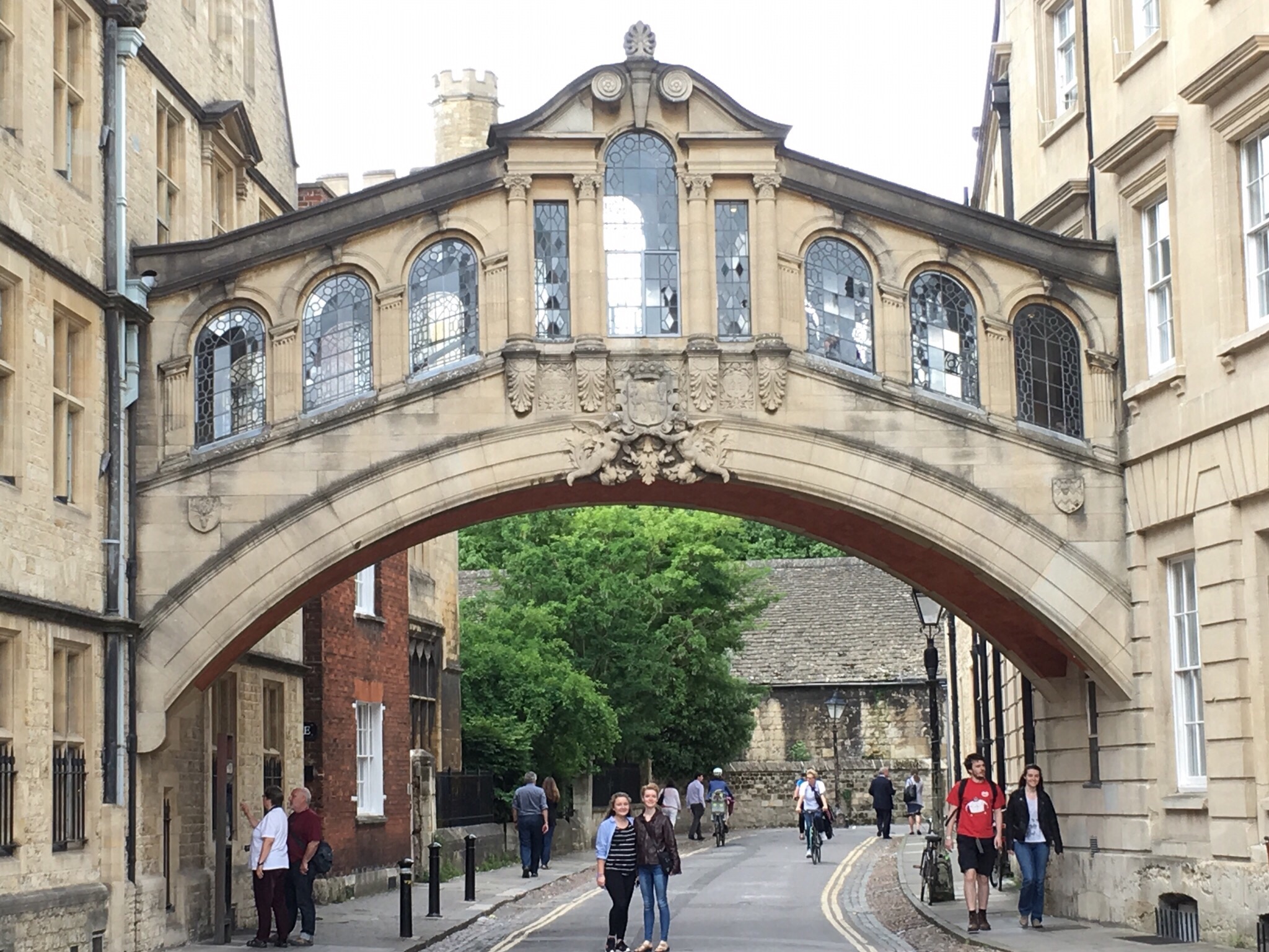 We were hoping to have dinner at the Eagle and Child pub. J.R.R. Tolkien and C.S. Lewis apparently shared drinks there so often that they had an "always reserved" table. We arrived, however, after 6:00, and no guests under 17 were allowed soon after. Julia was bummed, but an Oxford resident overhearing our problem pointed us to the Turf Tavern, a pub purporting to be the place where Bill Clinton, during his Oxford years, often visited and "did not inhale" while meeting with friends.