Today we were up early and decided to add an extra hour to our day's travel to visit Auernheim, a small town where the Woelmers once lived before moving to America and settling in Michigan during the mid-1850's. The original spelling of Woelmer was Wöllmer. It was changed when they immigrated to the U.S. We had left this day an open question because we did not know how much progress we would be making in our travels, and if we had to cut something out to keep on schedule, it would probably be the trip to Auernheim to see the little church where Wöllmers once worshipped. In the end, though, I am glad we took the time.
It was not an easy travel route, either, because we had to drive through several small towns in which the main roads were completely shut down for construction. Mike Google-d us around those stops, though, and while we sometimes questioned the status of the "road" we were on, we did eventually get where we were going.
We arrived in Auernheim around 10:00 am and found the church, St. Georg's, just as services were letting out. This was good because it meant we might get to peek inside. The town is small, though, and the church's congregation was smaller. We did not go unnoticed. Two very nice couples politely asked why we were there, and, in very poor German (using the Google Translate app that wasn't working well) we tried to explain Mike's connection to the church. We knew there were a couple of relatives who still lived in town. His aunt's family, as well as our nephew, had even visited and kept in contact. We mentioned Wilhelm Neumeier, his mother was a Wöllmer, and somehow in a period of ten minutes, they were insisting on taking us to his house.
I felt bad because we hadn't been sure of our schedule and therefore didn't want to bother Wilhelm and had not previously contacted him; now, here we were showing up on his doorstep on a Sunday morning. He looked sleepy, and I'm sure we were quite the surprise. Still, he was very polite, friendly, and gracious as he invited us into his garden and chatted with us about common family. He even found a photo album in which Mike found a picture of himself at a family gathering many years ago.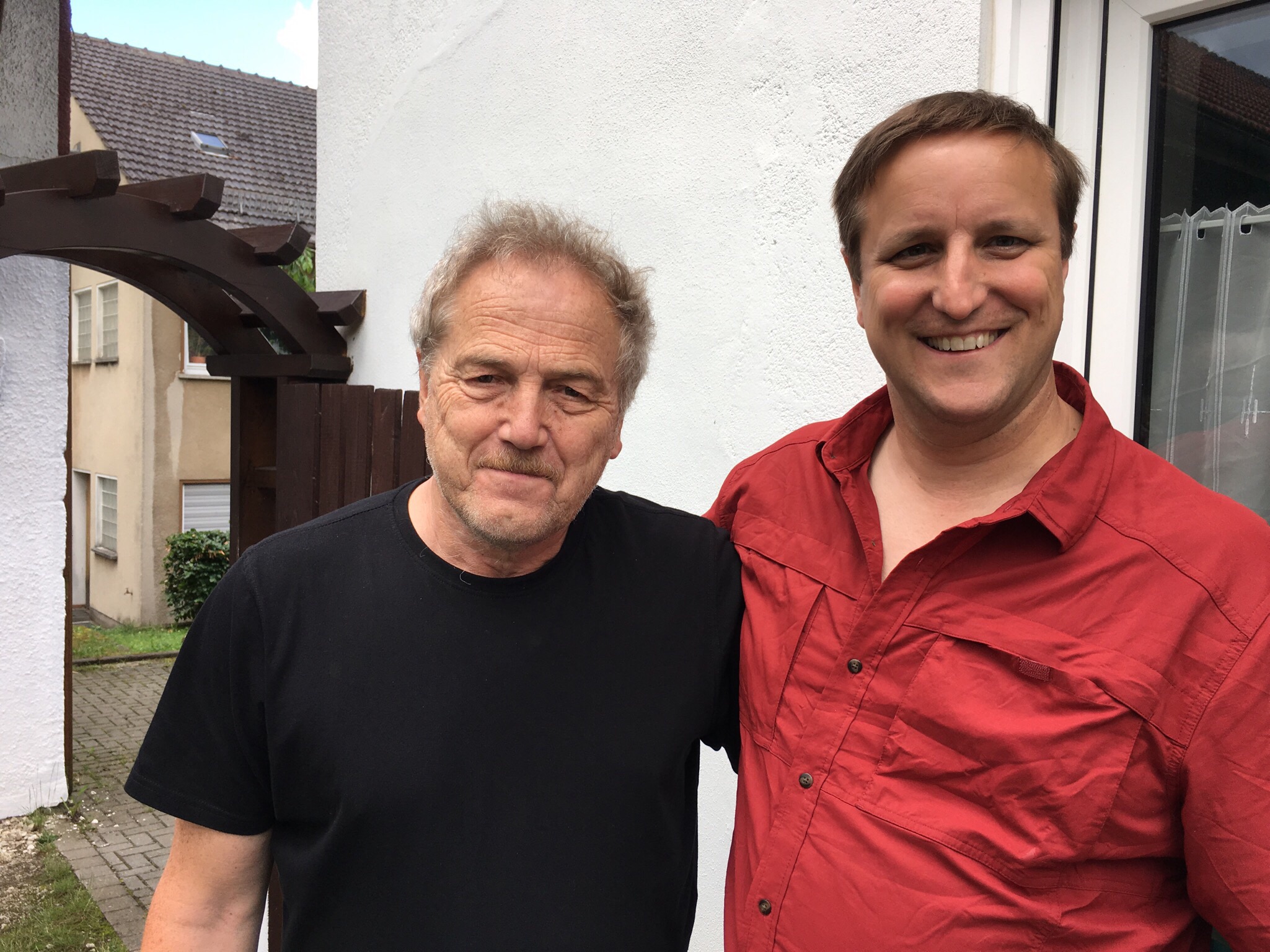 As we left, Wilhelm's brother, Freddy, arrived next door where he owns a Christian book store. He told us more about the church and then helped us drive back and let us look around a bit.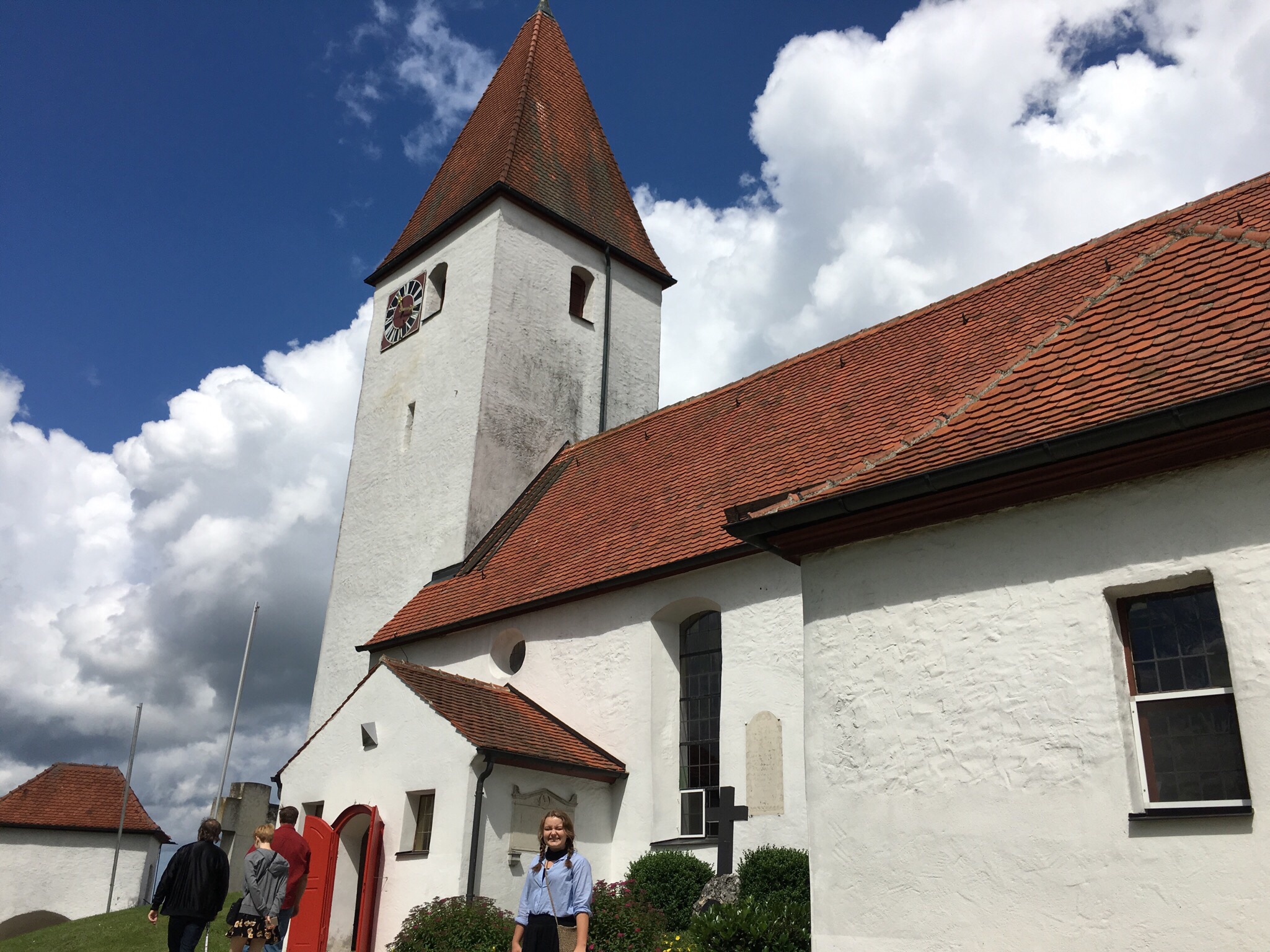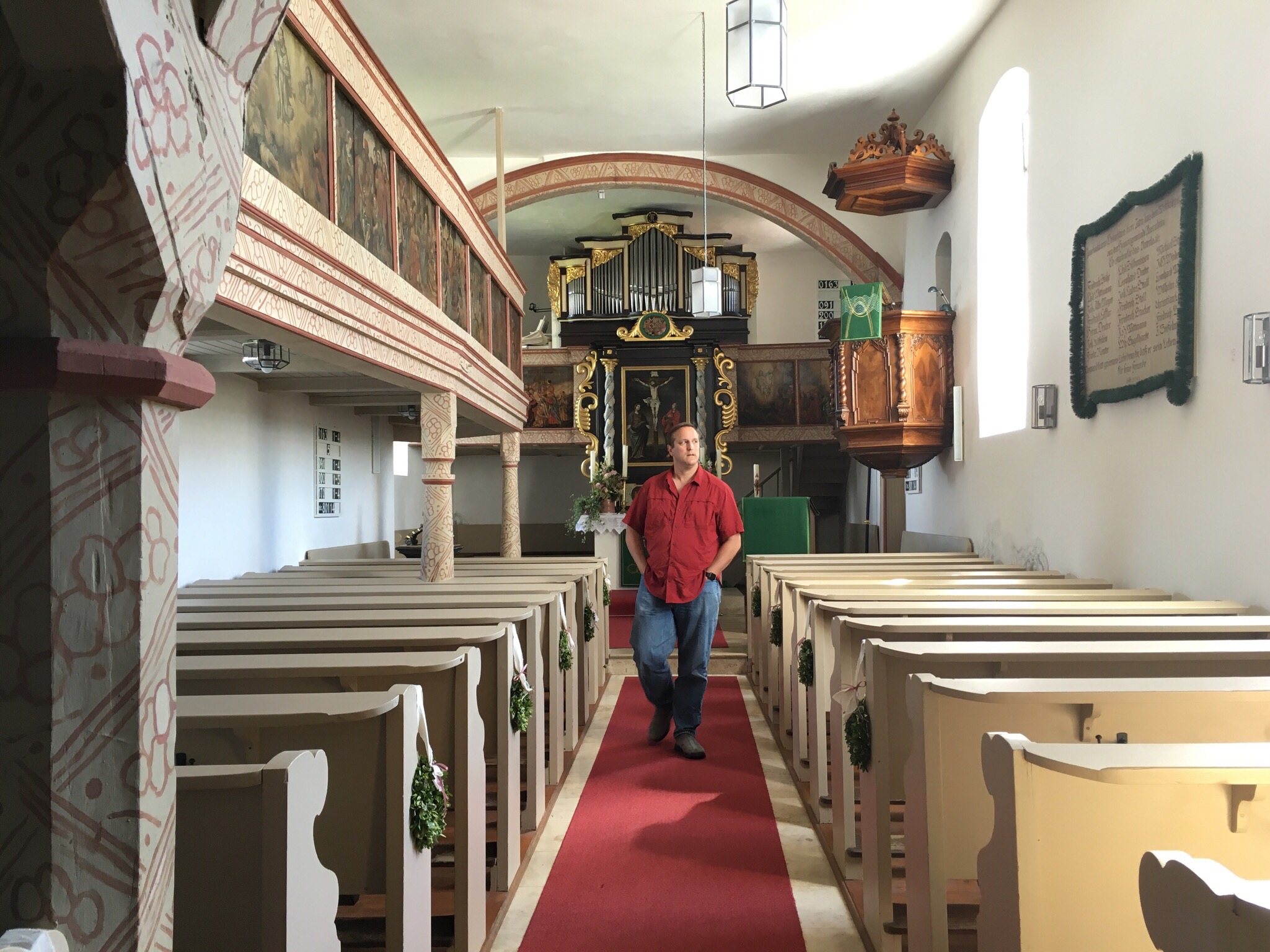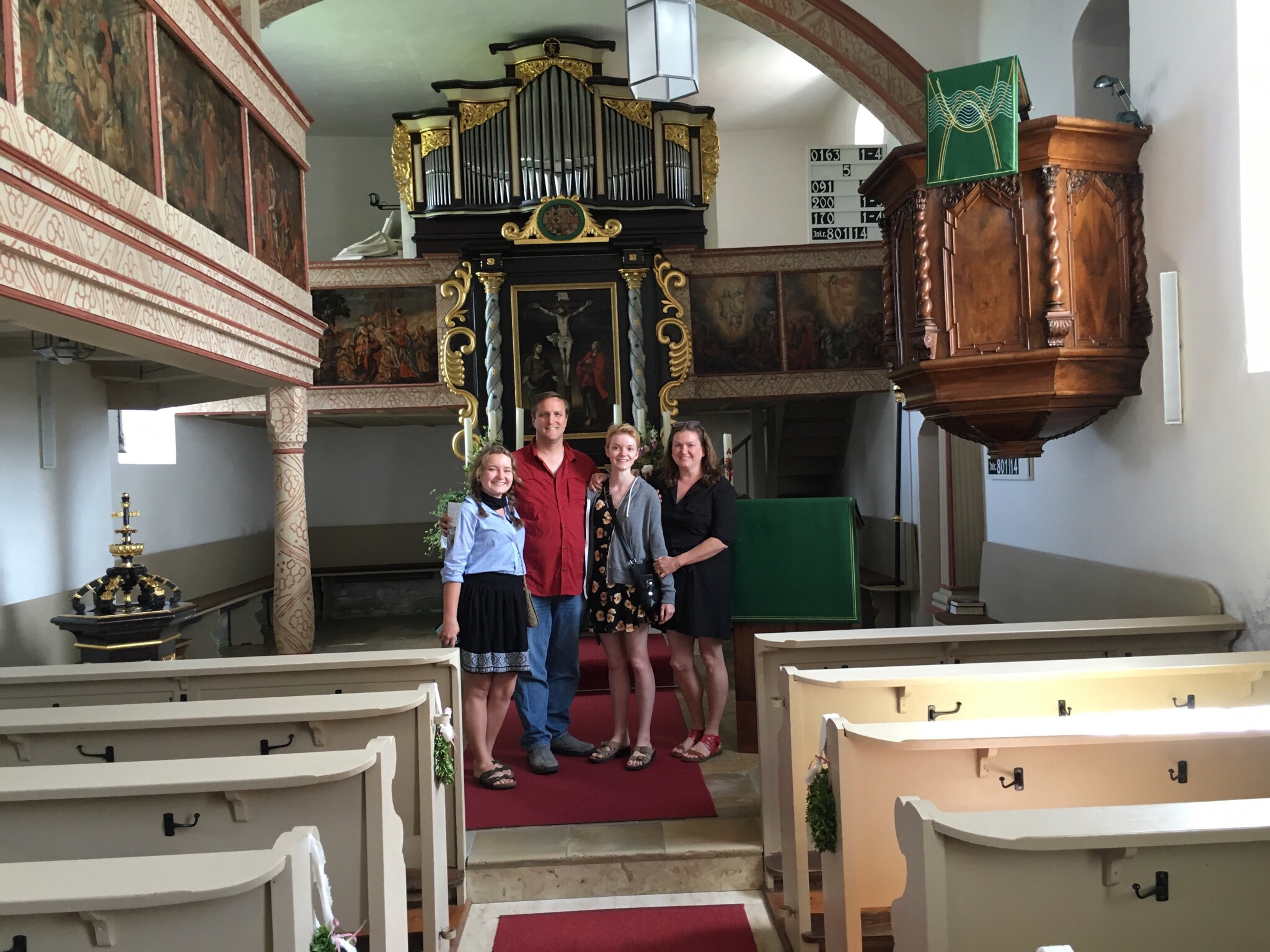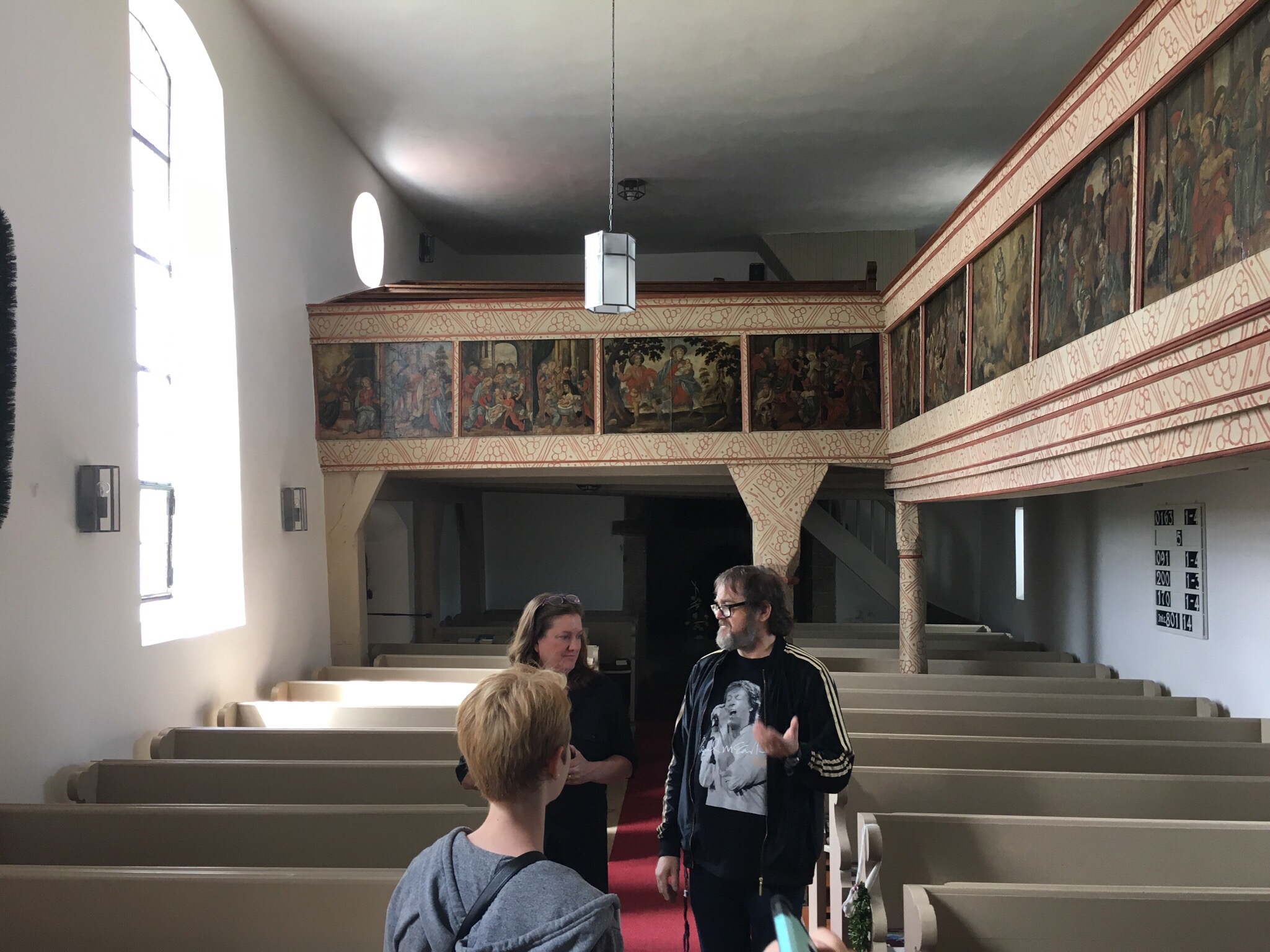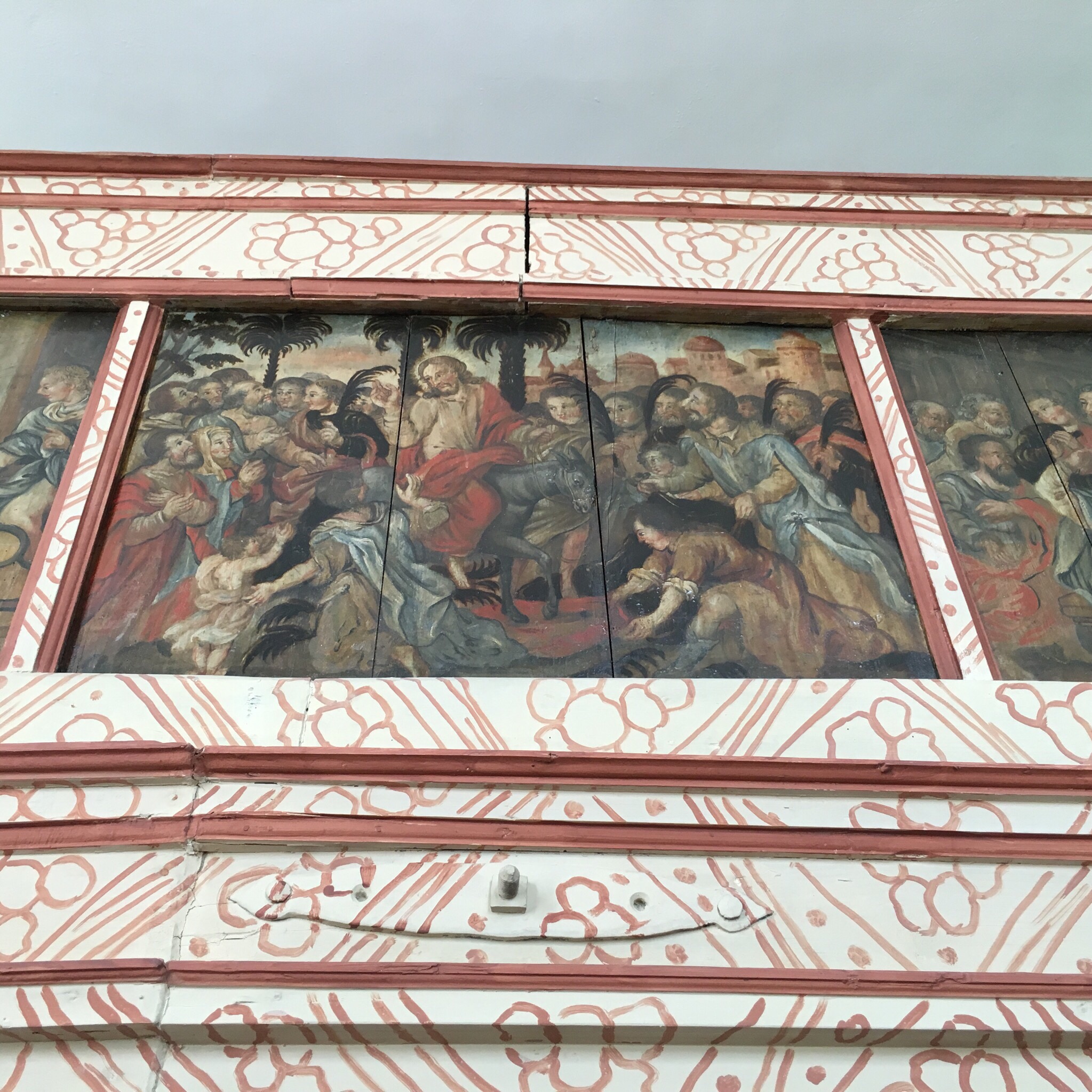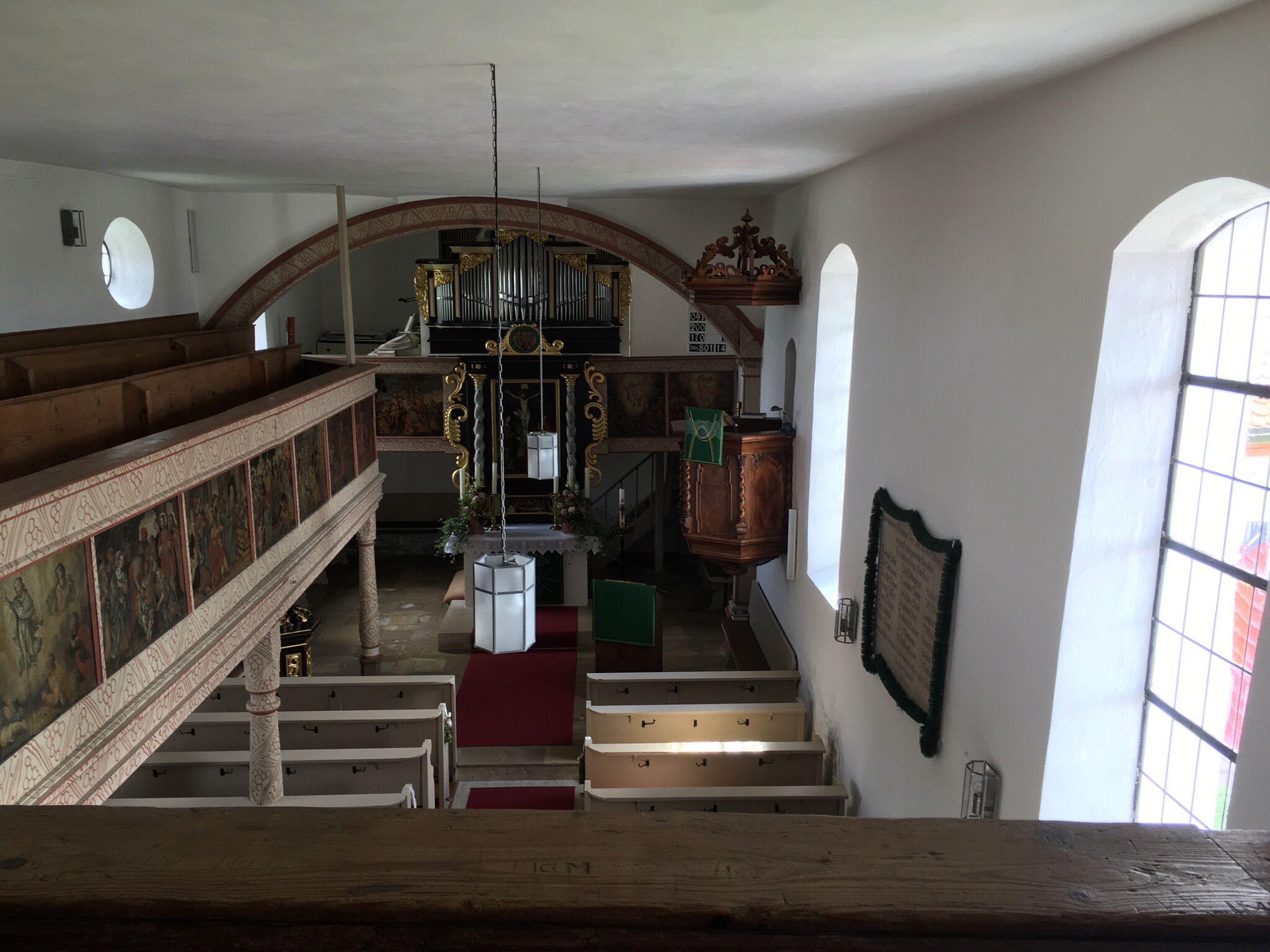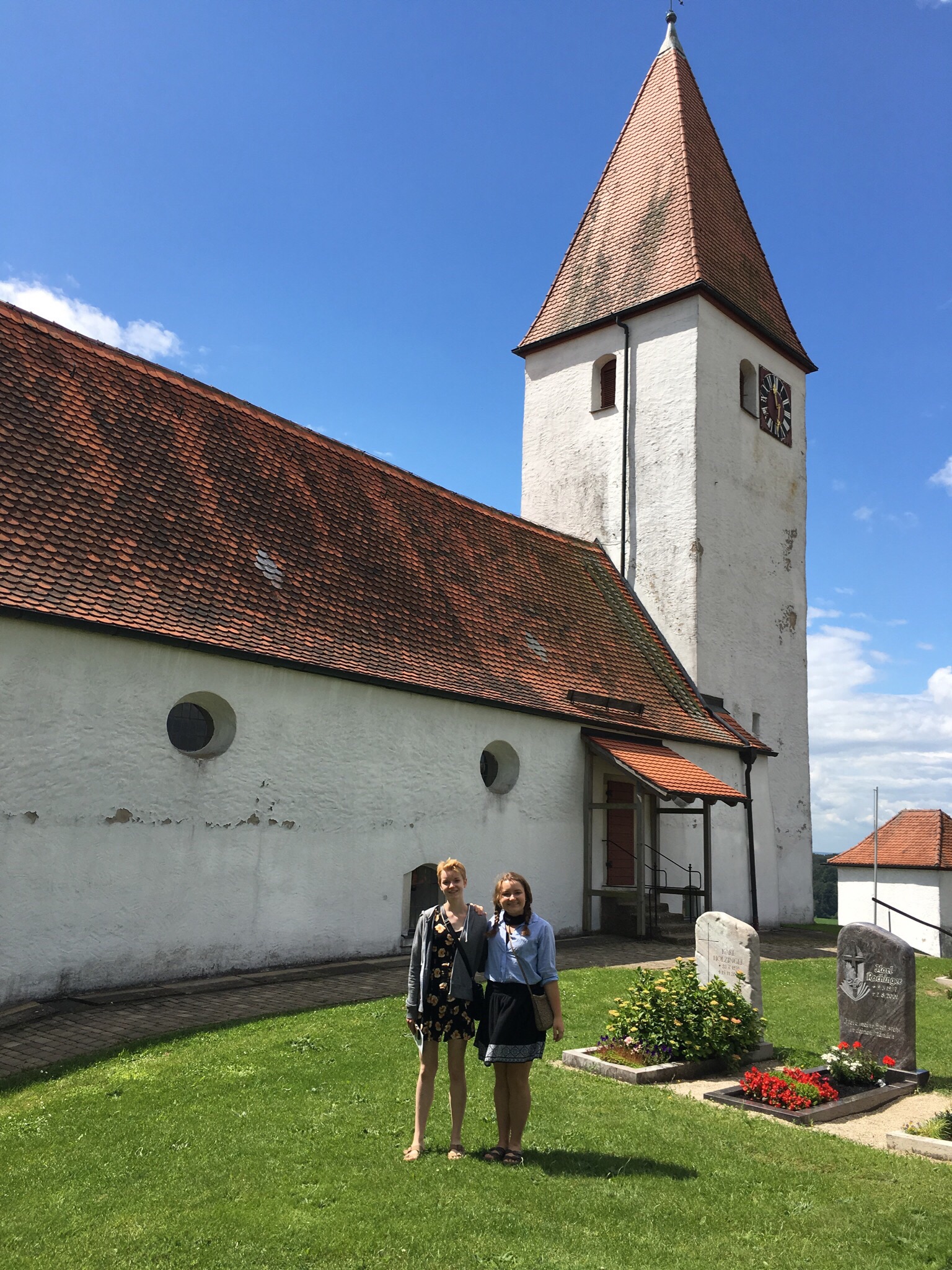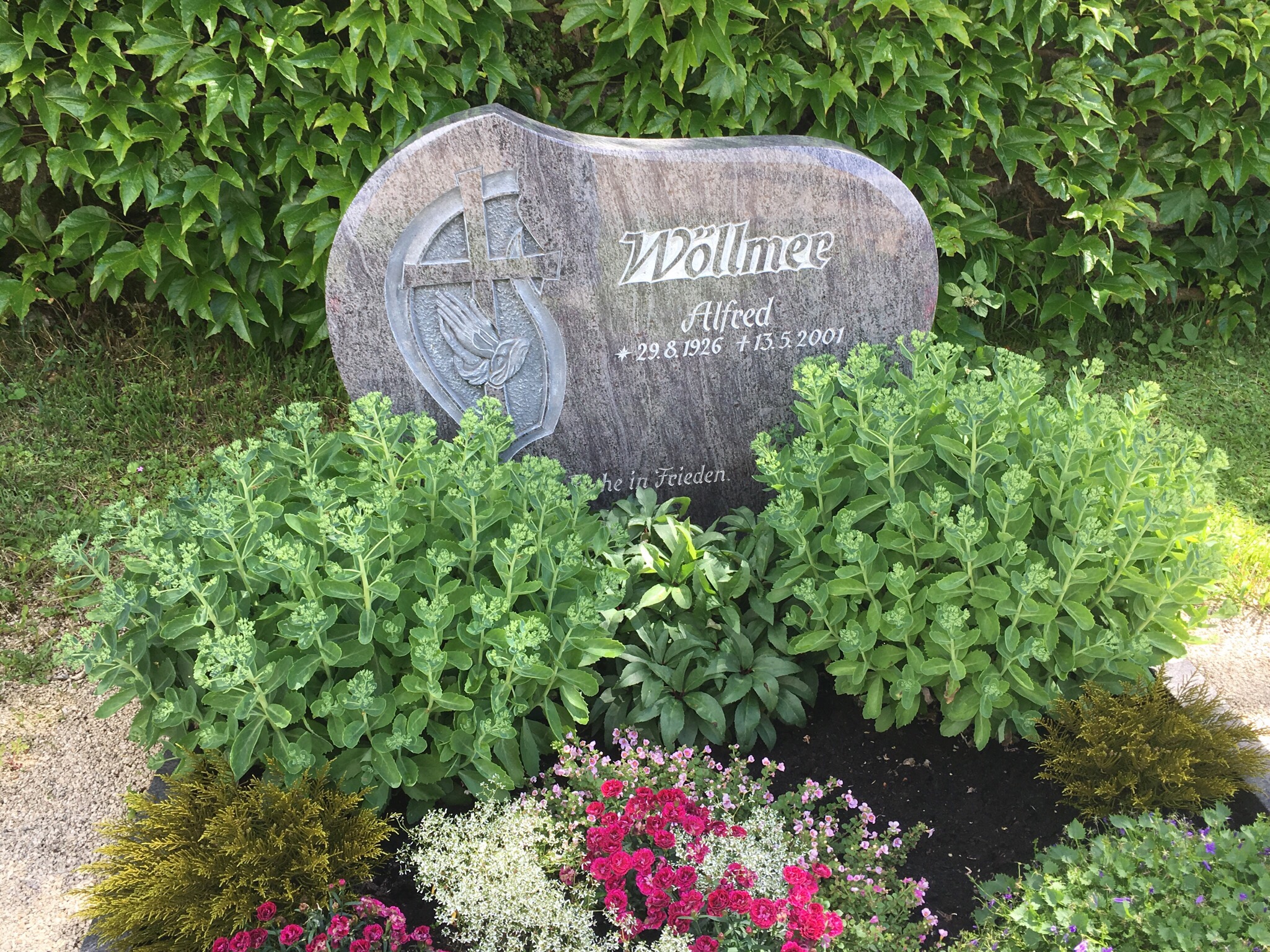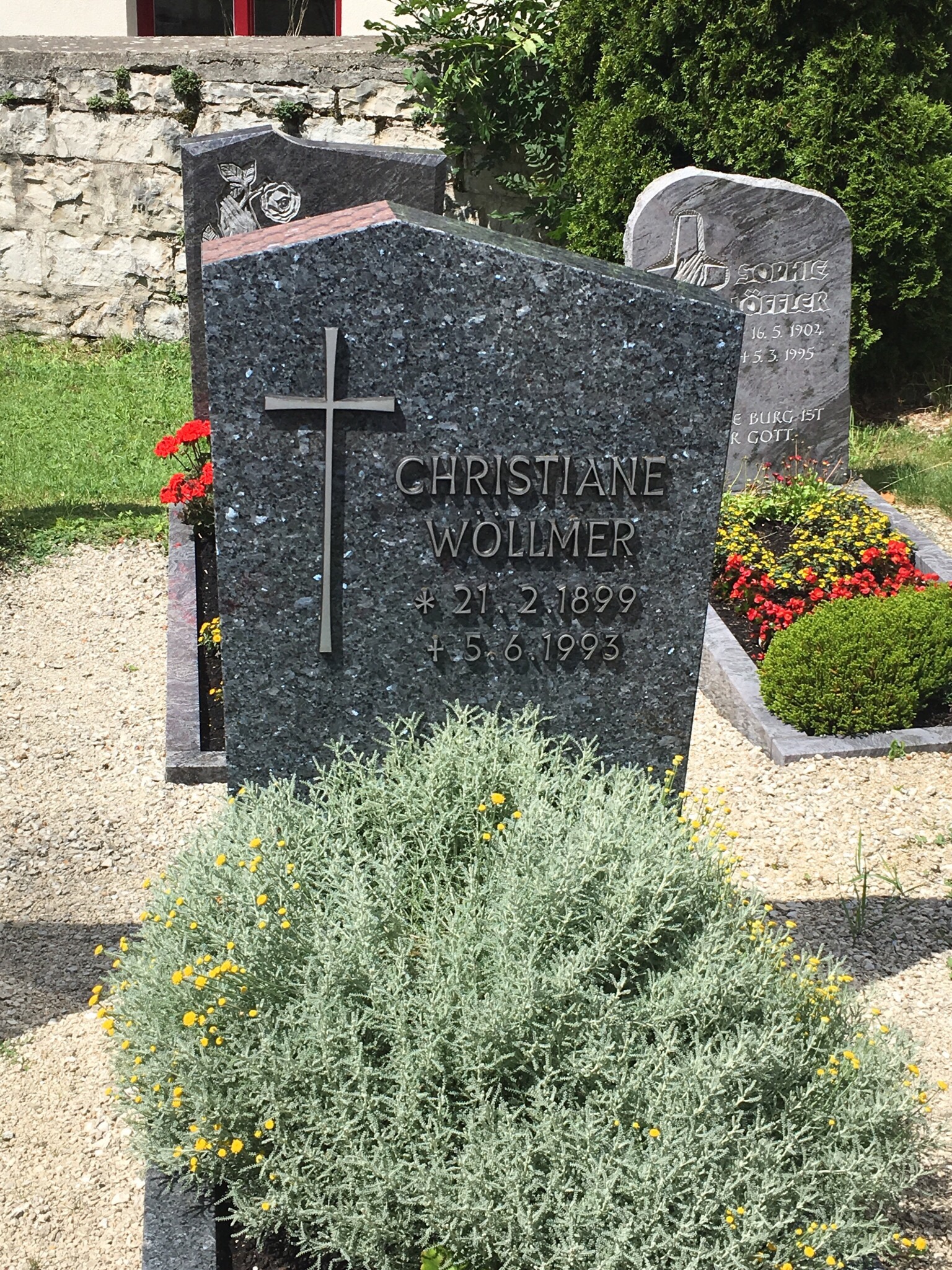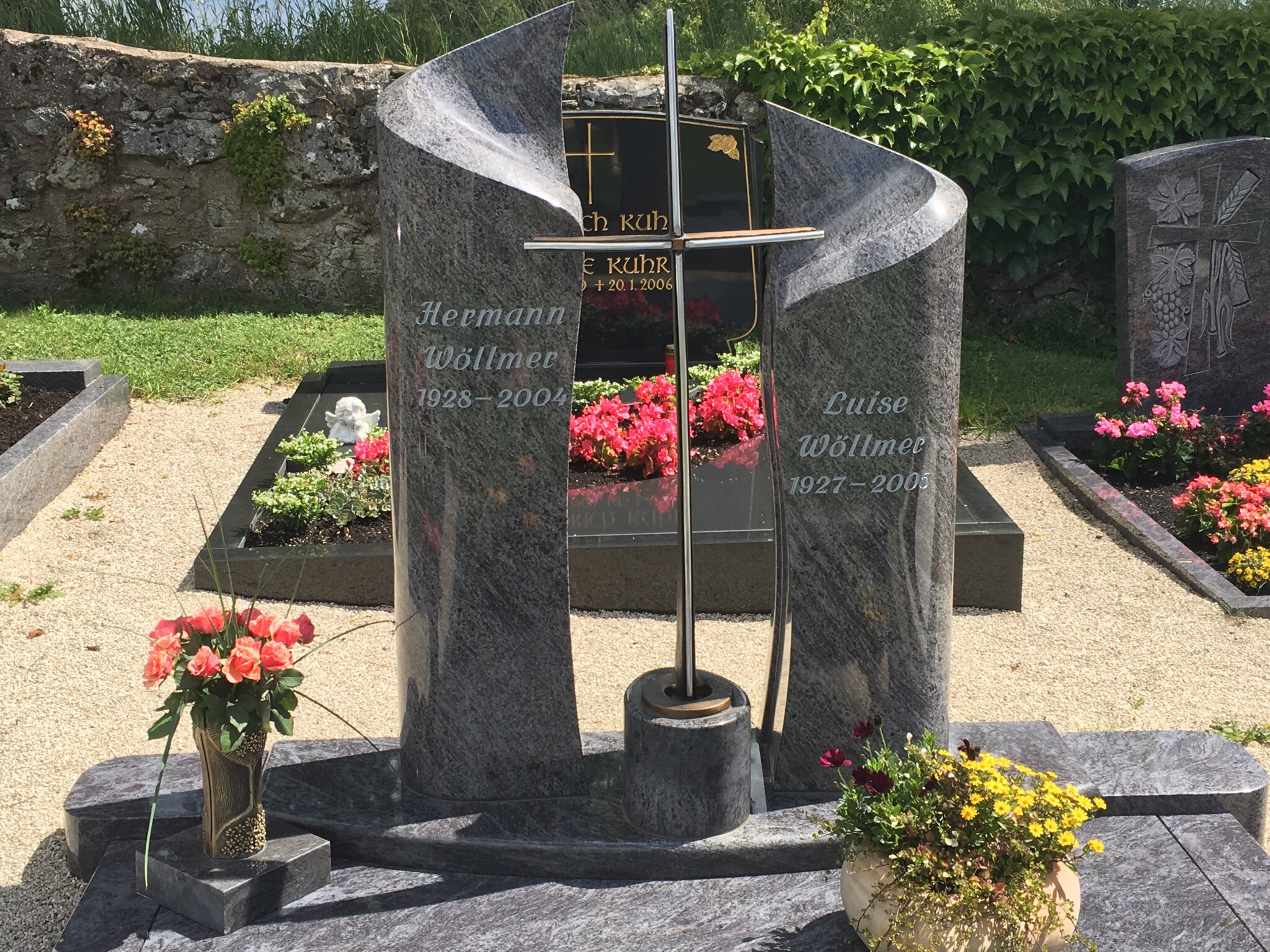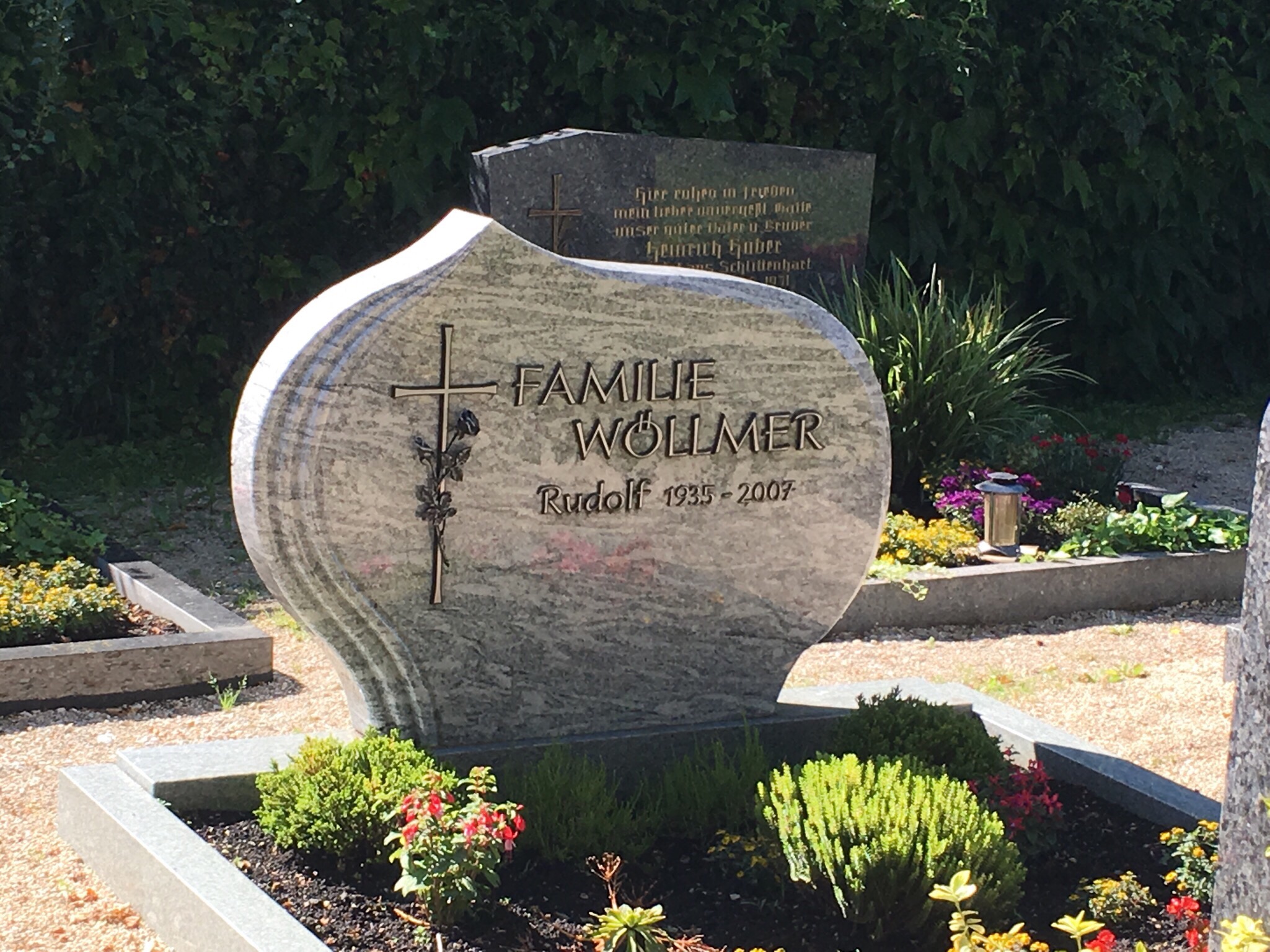 We then drove out to the Wöllmer Sägewerk, a lumber yard owned by the Wöllmer family.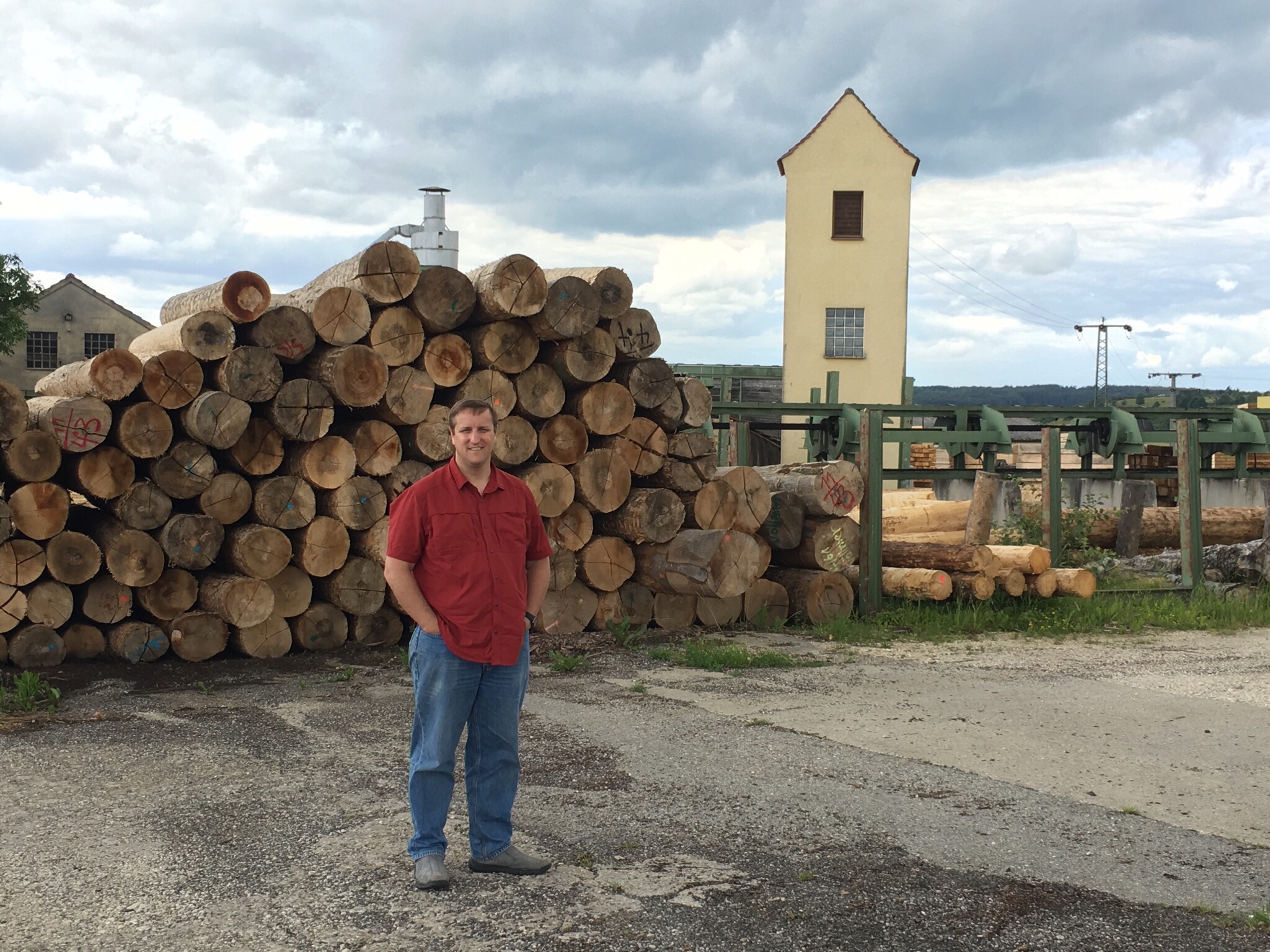 Town was very small, but as we were leaving, we made a last minute decision to stay a while longer and maybe walk around. Instead, we found a place to park just down the block from a small restaurant called the Gasthous, so we decided to have lunch. We ordered drinks and food without much trouble, but we don't speak German and almost everyone in the restaurant didn't speak English, so it was a gamble. We told the girls it didn't matter what you thought you ordered . . . We were just going to eat whatever showed up.
Hearing us talking, though, the waitress's granddaughter came out to eat her lunch at our table. She said hello and talked to us a little in English and said she was studying it in school. Her father joined us and explained he knew Enlgish as well. He lived in Nurnberg but was in town visiting his mother. With the man and his daughter as translators, we could then explain why we were in town, where we were coming from, and where we were headed. Her son knew quite a bit about local history, so we had a very nice conversation with the family while we ate. As we said our good-byes, we complimented the daughter on her English speaking skills, and she complimented the girls telling them they were very pretty. It was a nice way to leave Auernheim having come in on an unplanned visit.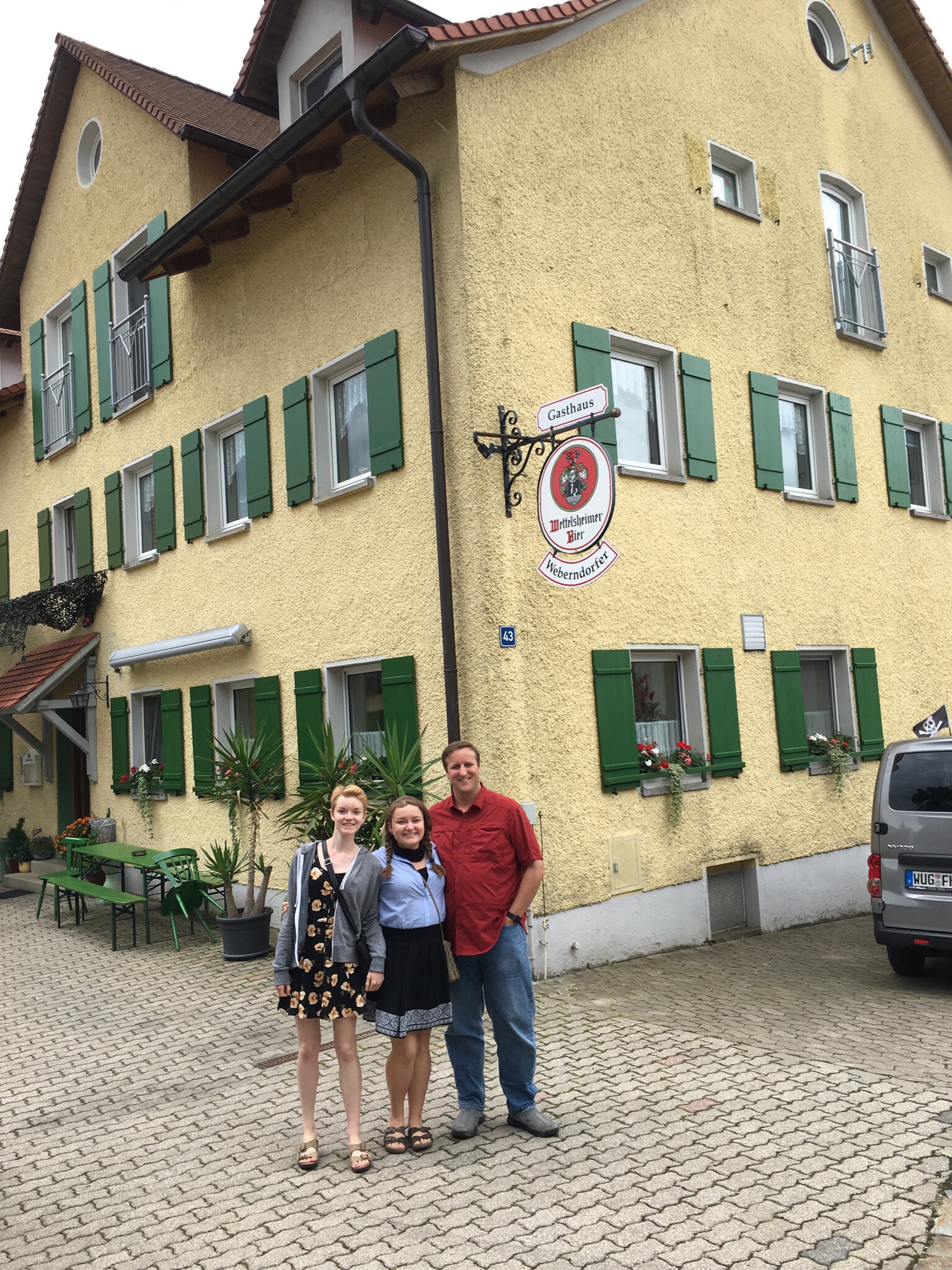 By 3:00 we pulled up to Rothenburg ob der Tauber, the cutest little German country town you'll ever see. Rothenburg is, in fact, the most complete medieval walled city in Europe. As an uncomfortable side note, after the Nazis expelled Rothenburg's Jewish citizens in 1938, they regularly brought tour groups through town in a propaganda move to show it off as an ideal German community. Today the town area is again diverse and thrives outside the city walls while the old city is essentially for tourists looking to see an old market town. Wanting to get our bearings, Mike took a nap while the girls and I explored a little bit. We hiked a part of the outer walls.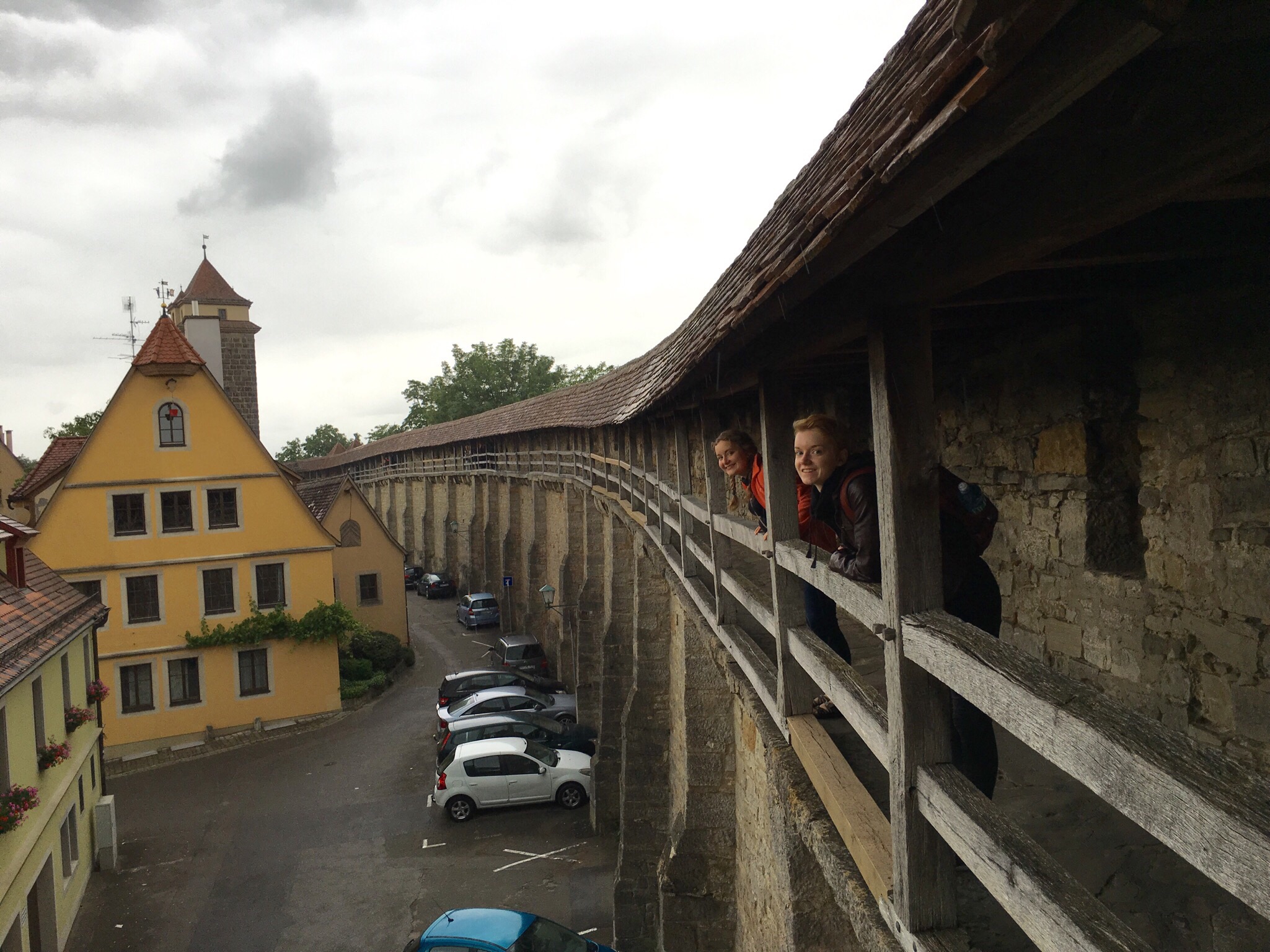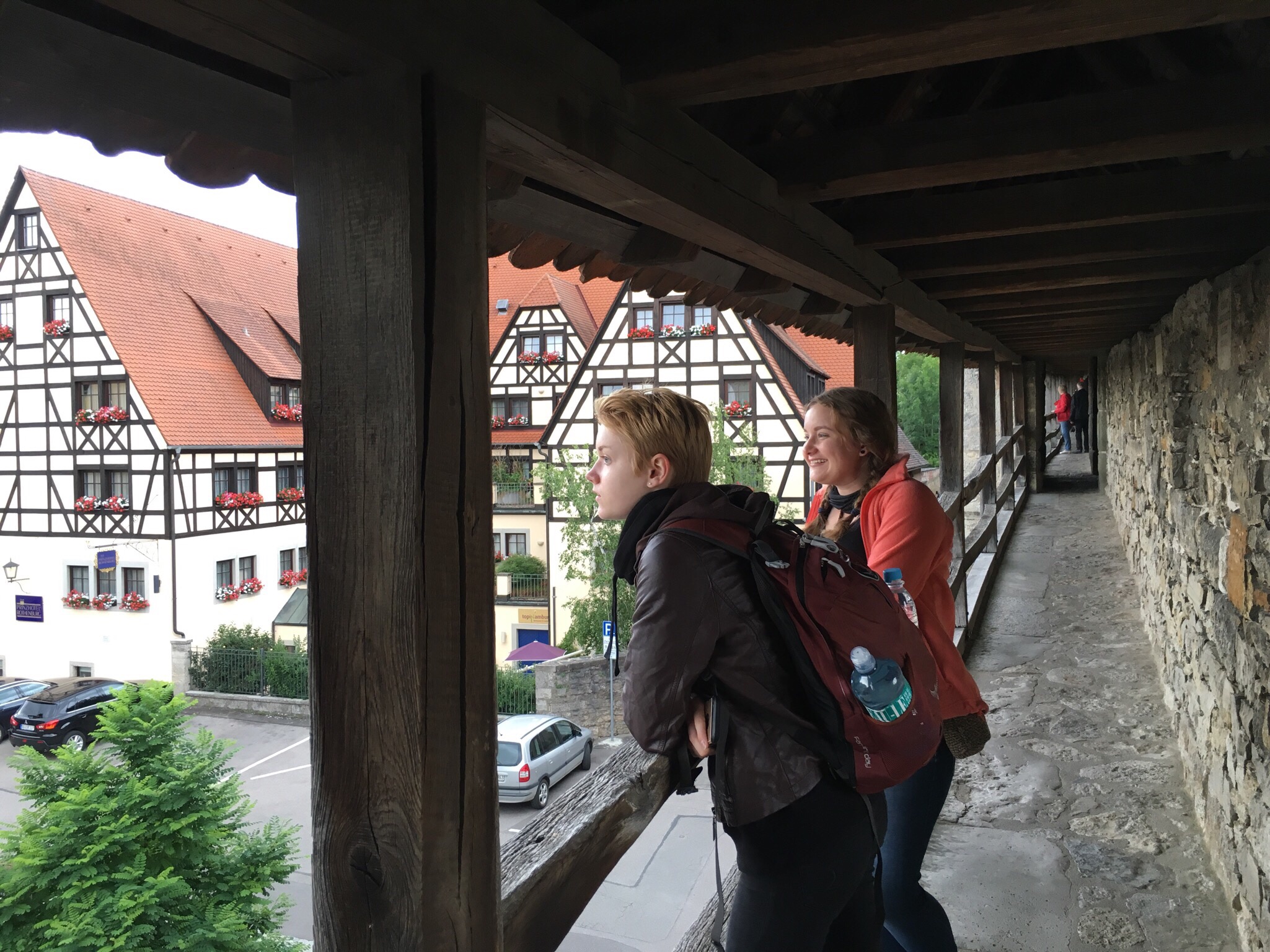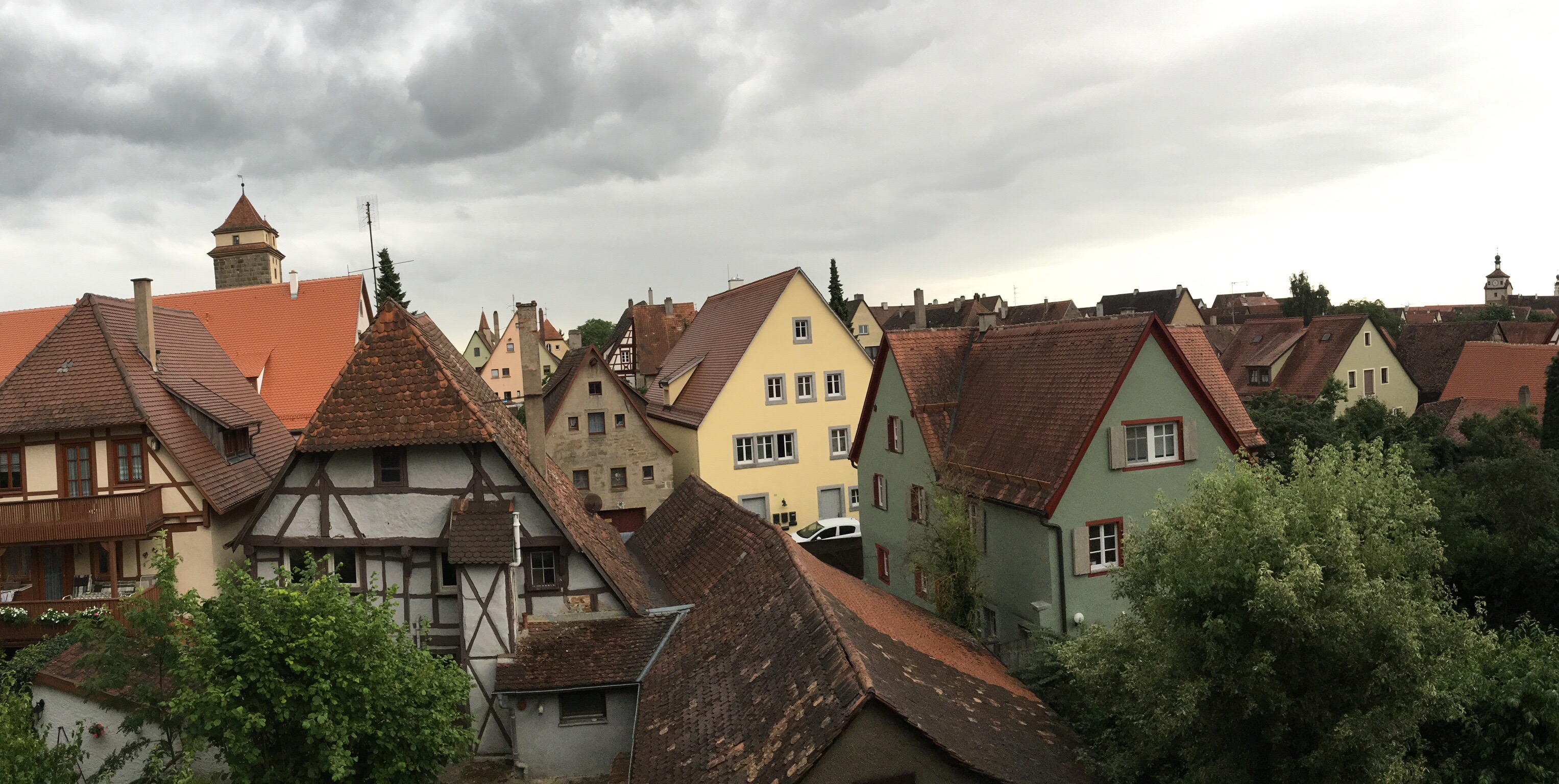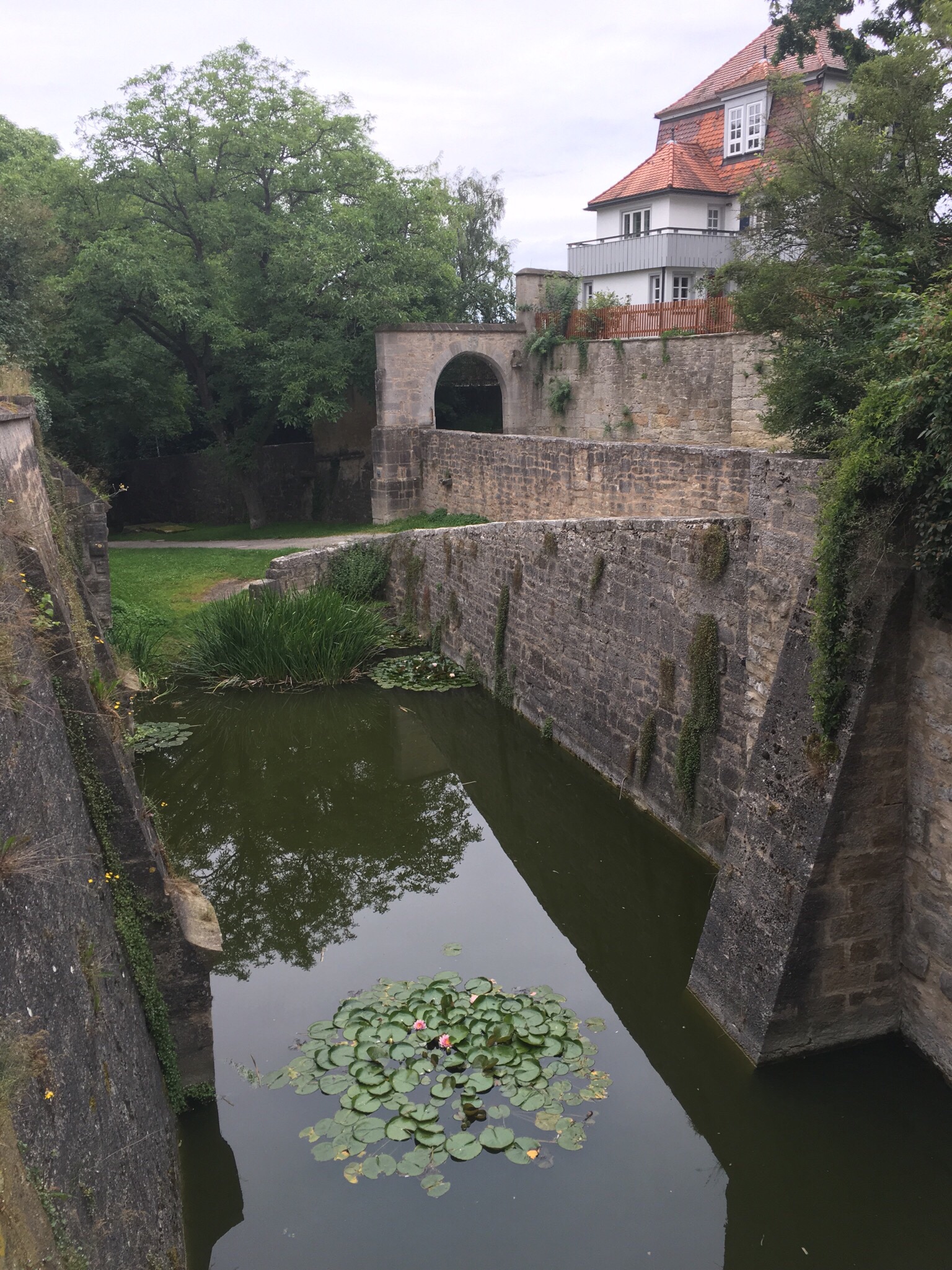 We then met Mike in the town square for a tour. The evening Night Watchman Tour gave us a good overview of the town and walked us to some of the important viewpoint points and good places for stories. On this tour, we learned that while many other German towns of Rothenberg's size were destroyed or severely damaged during WWII, Rothenberg still stands (and was only partly damaged) because the American Assistant Secretary of War John J McCloy, who had to give the call to destroy the city, only bombed one section before he held back and decided instead to give Rothenbeg three hours to surrender. He technically should not have given that opportunity, and the leader of the German city should not have surrendered. However, the war was nearly over and the man in charge of Rothenberg's decisions, Major Thommes, was only filling in for someone else at the time, so he did indeed surrender. The local story now says that McCloy, who gave them the option, only did so because — and I love this — his mother had visited Rothenberg as a tourist, and it was her favorite city. Basically, the adorable little town I was standing in was adorable and mostly authentic because a grown man didn't want to get in trouble with his mom. Great story.