We chose Boppard for our nights on the Rhine because we thought it would be a good ending stop to a castle tour. We wanted to do a loop: ride the train south and take a boat back north. It did work out well. Train tickets could be purchased at the local DHL store near the station, and because I didn't know exactly what kind of train ticket we needed for the day, I struggled to ask questions in German. Eventually, we walked away with tickets, and I still don't know if they were the right ones for the day. Nobody ever checked. Trains only ran on the hour, so we had time to run down to the boat dock and buy boat tickets for later in the day. Then we took the train south and stopped in St Goar to hike a castle ruin. Finally, we went a bit further south to Bingen where we hopped on an afternoon boat that slowly took us north again with some narration about the castles we could see along the way.
St Goar was a nice little town, so we walked around a little as we made our way toward the castle.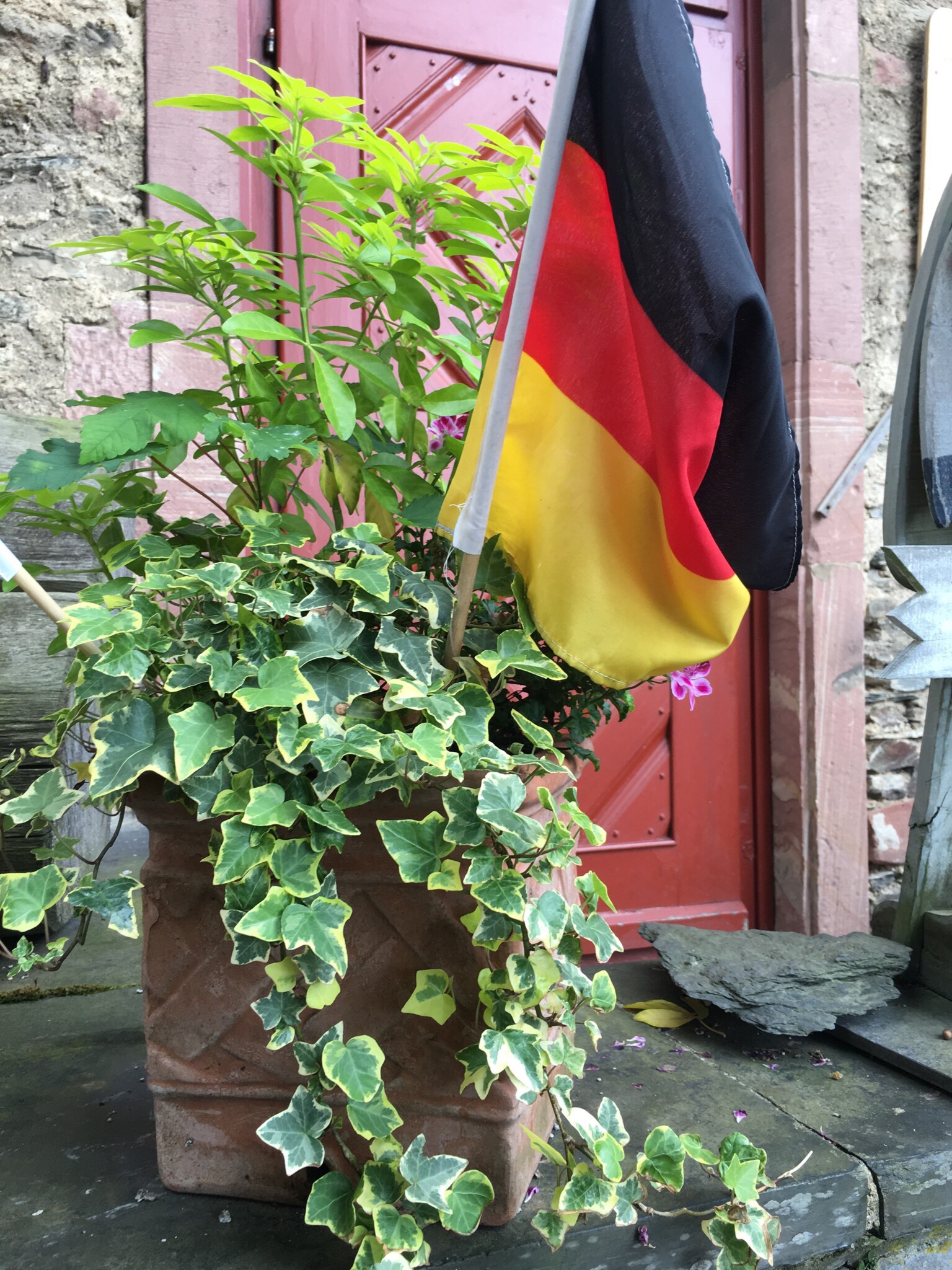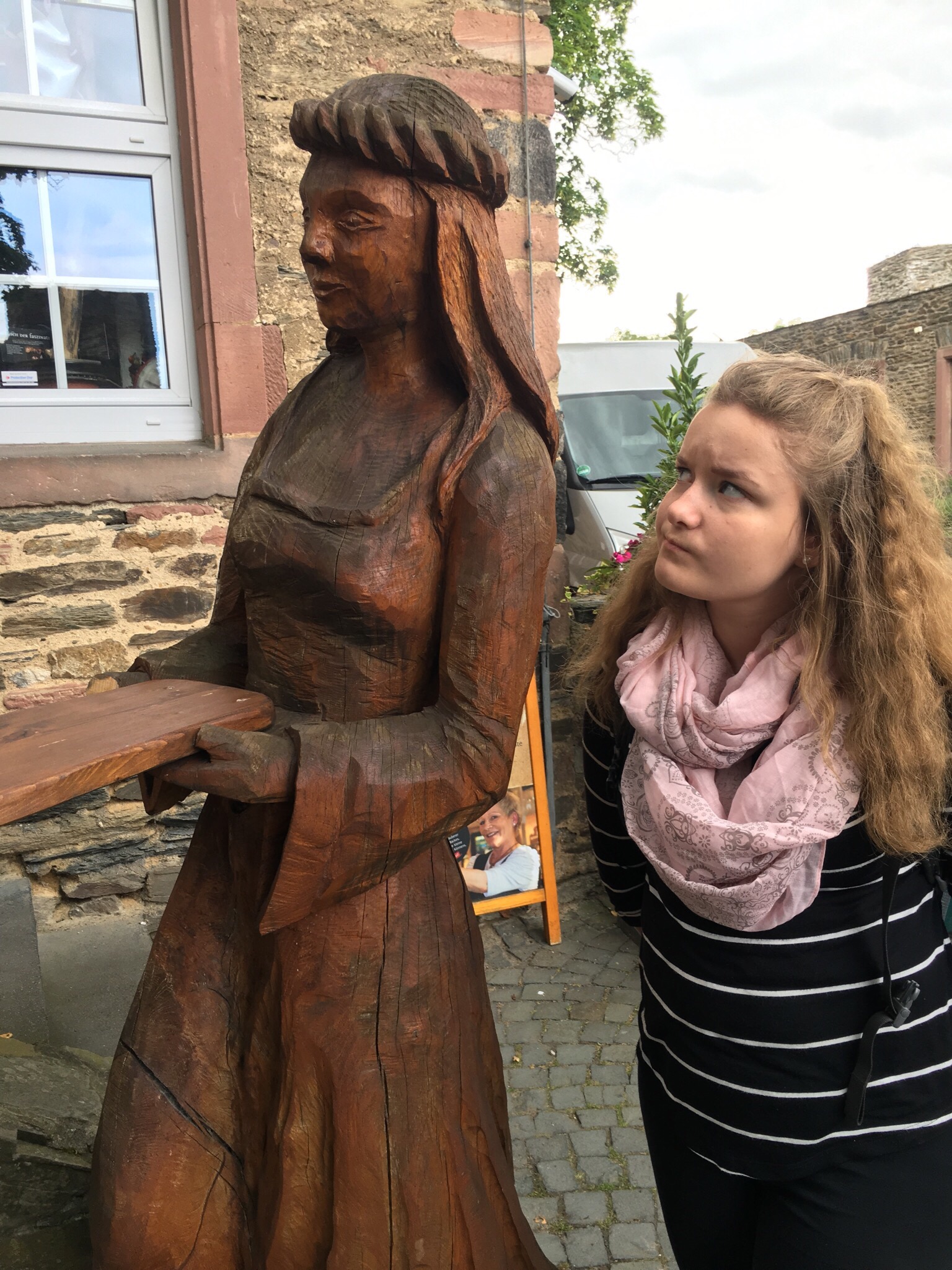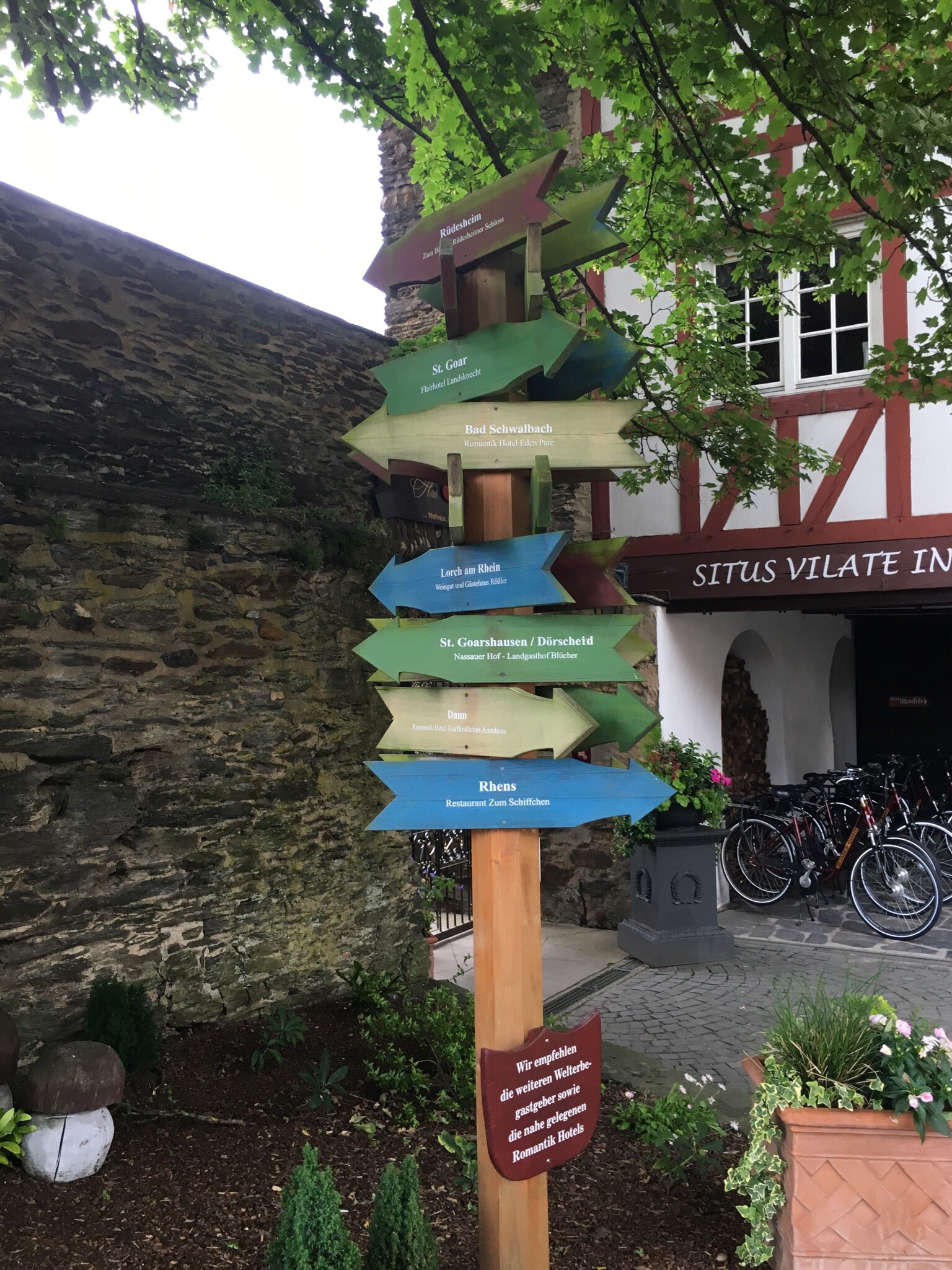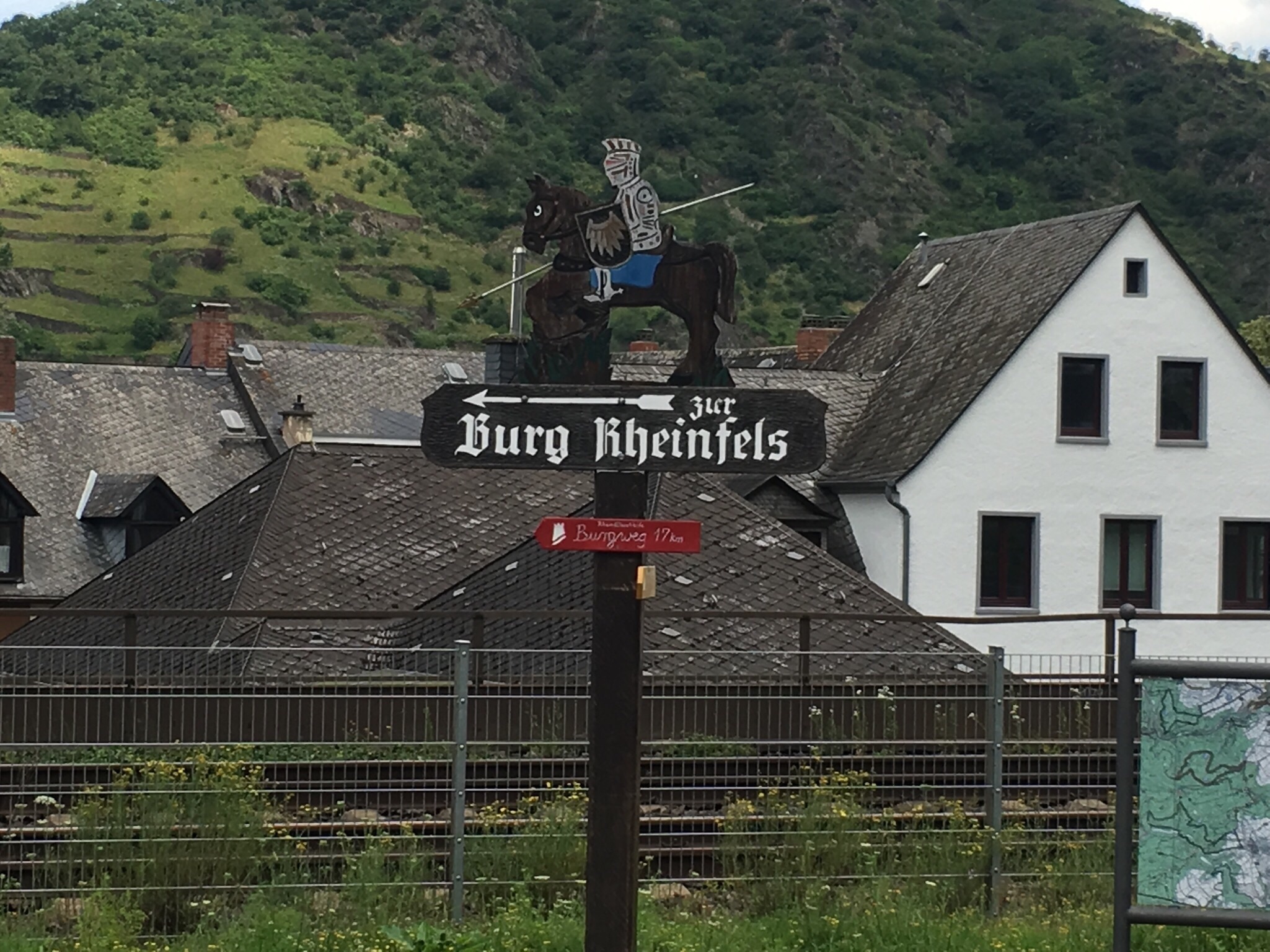 Rheinfels Castle saw beginning construction in 1245. It continued to expand to be one of the largest castles along the Rhine River Valley. The French destroyed it in the 1700's, but some of the remains still stand. We explored the area for a couple of hours, and it was hard to imagine the structure was once five times the current size and three more stories high. We had great weather, and Rheinfels was a really fun castle ruin to explore.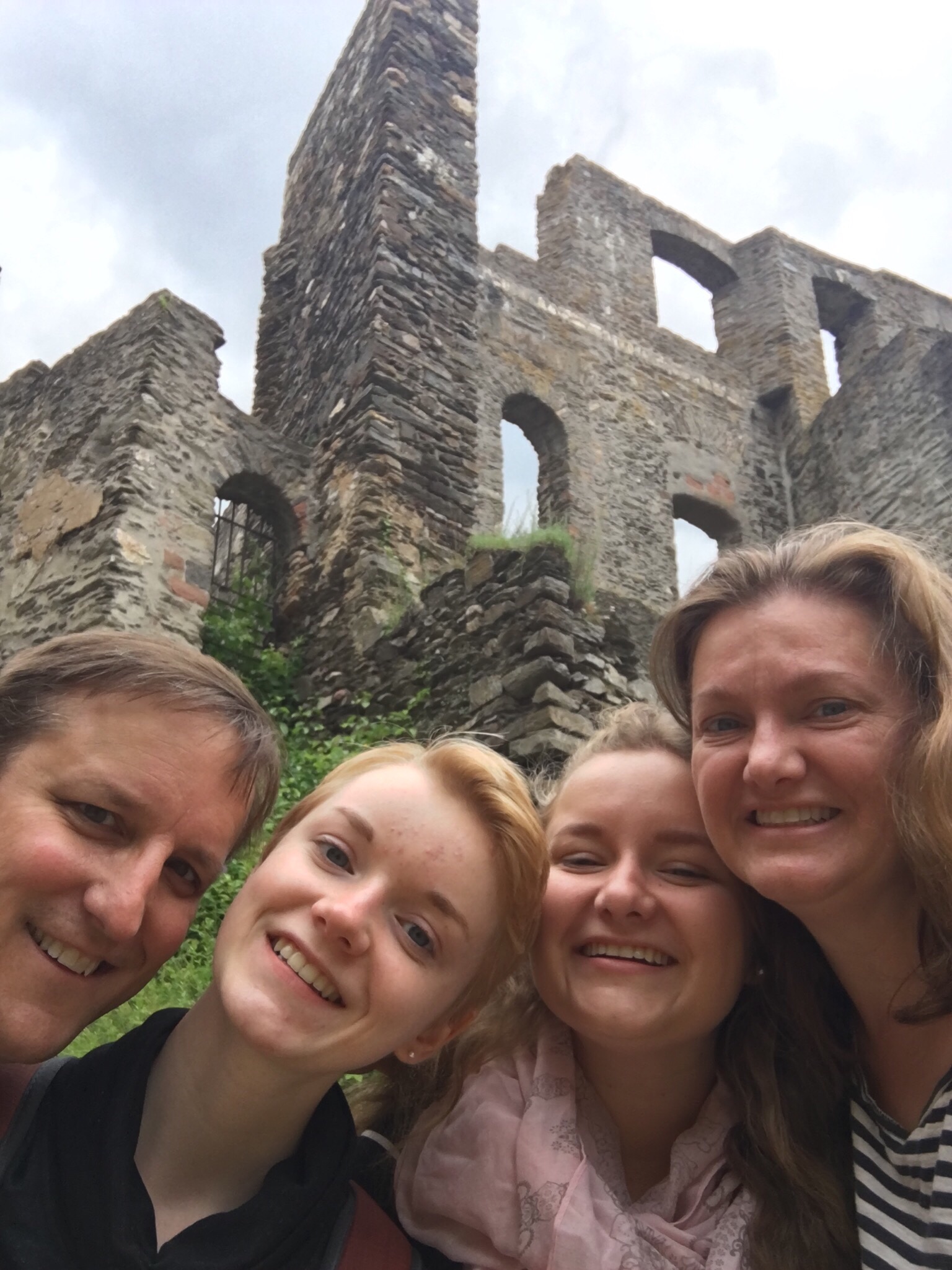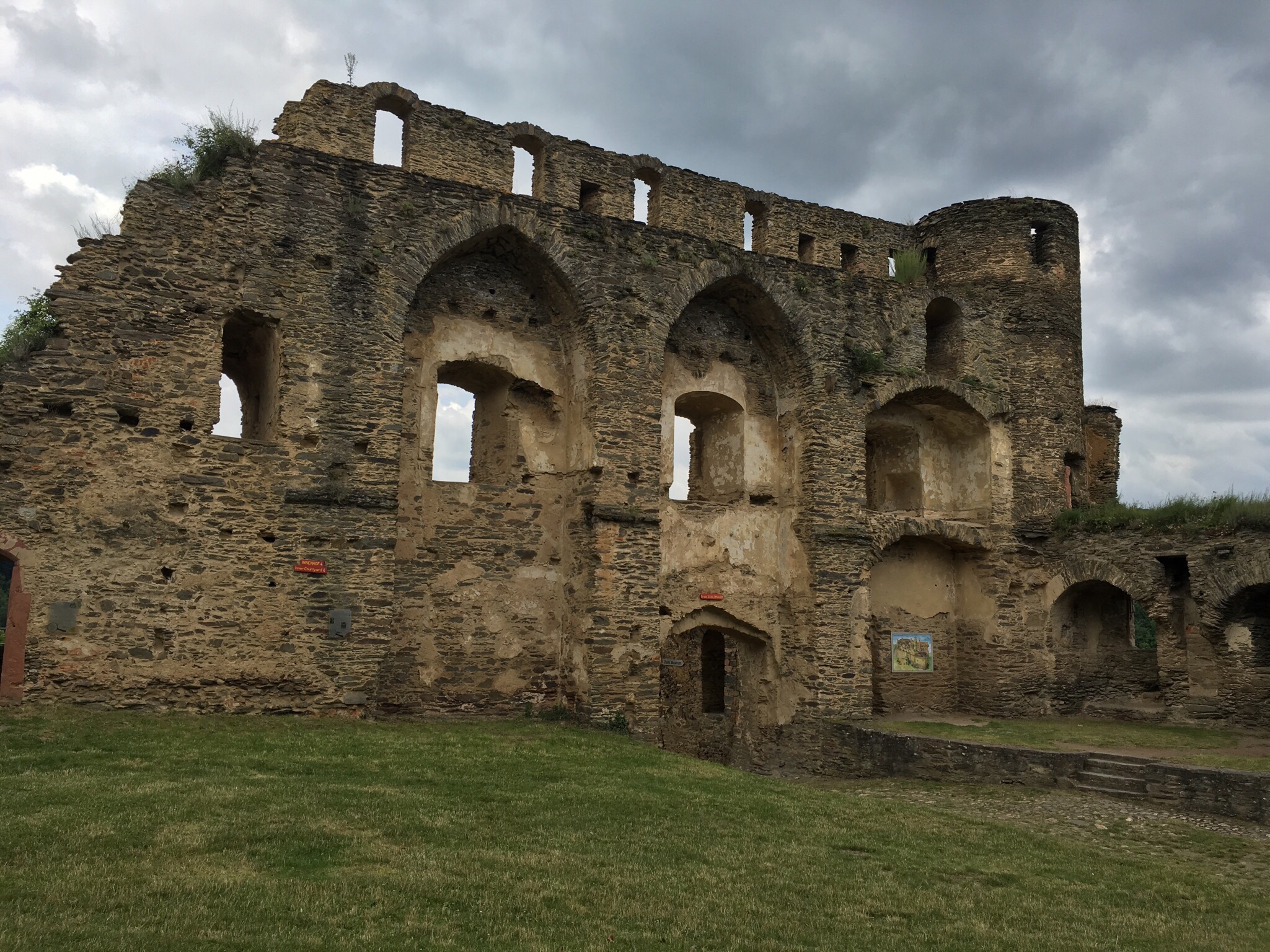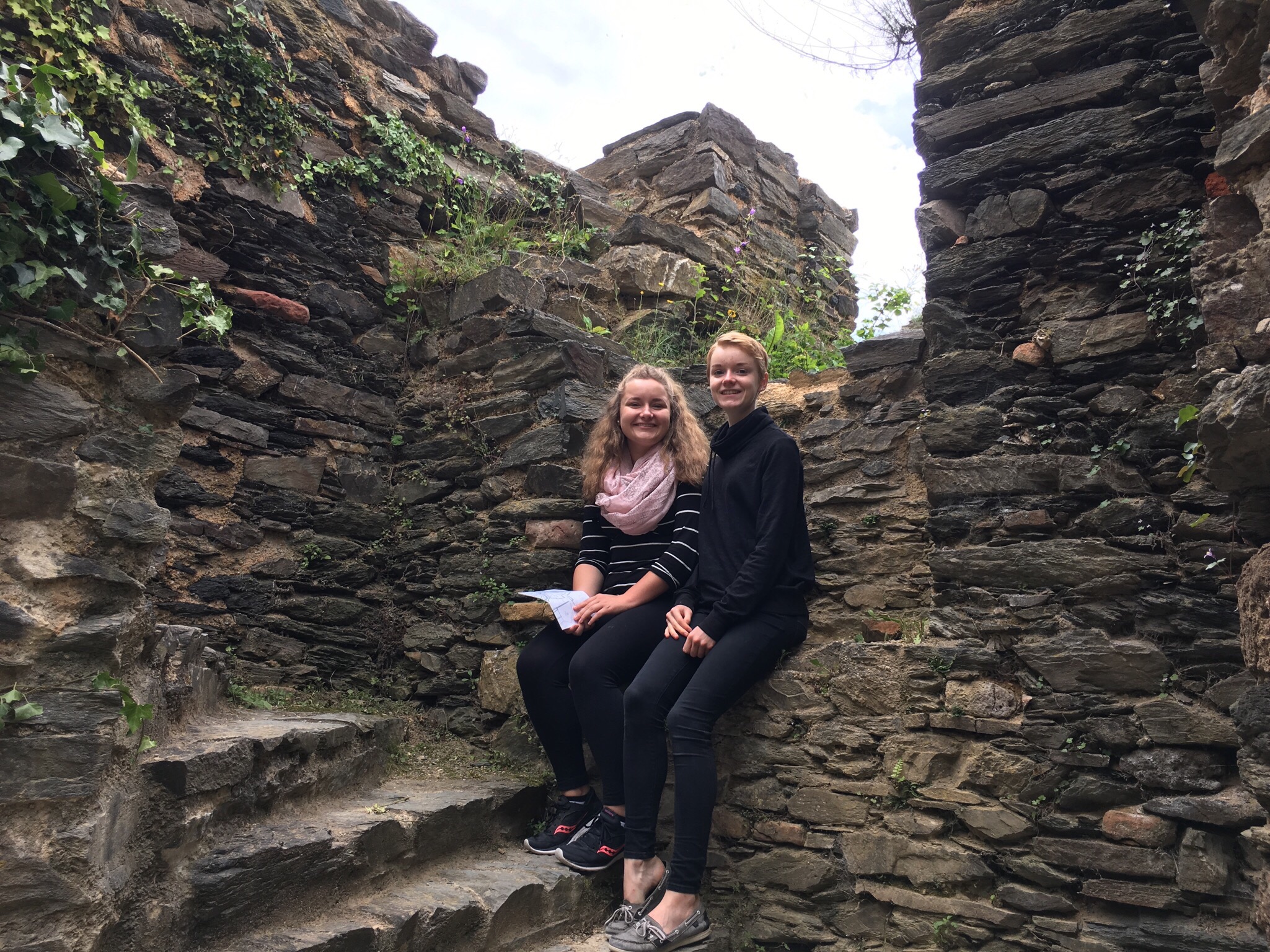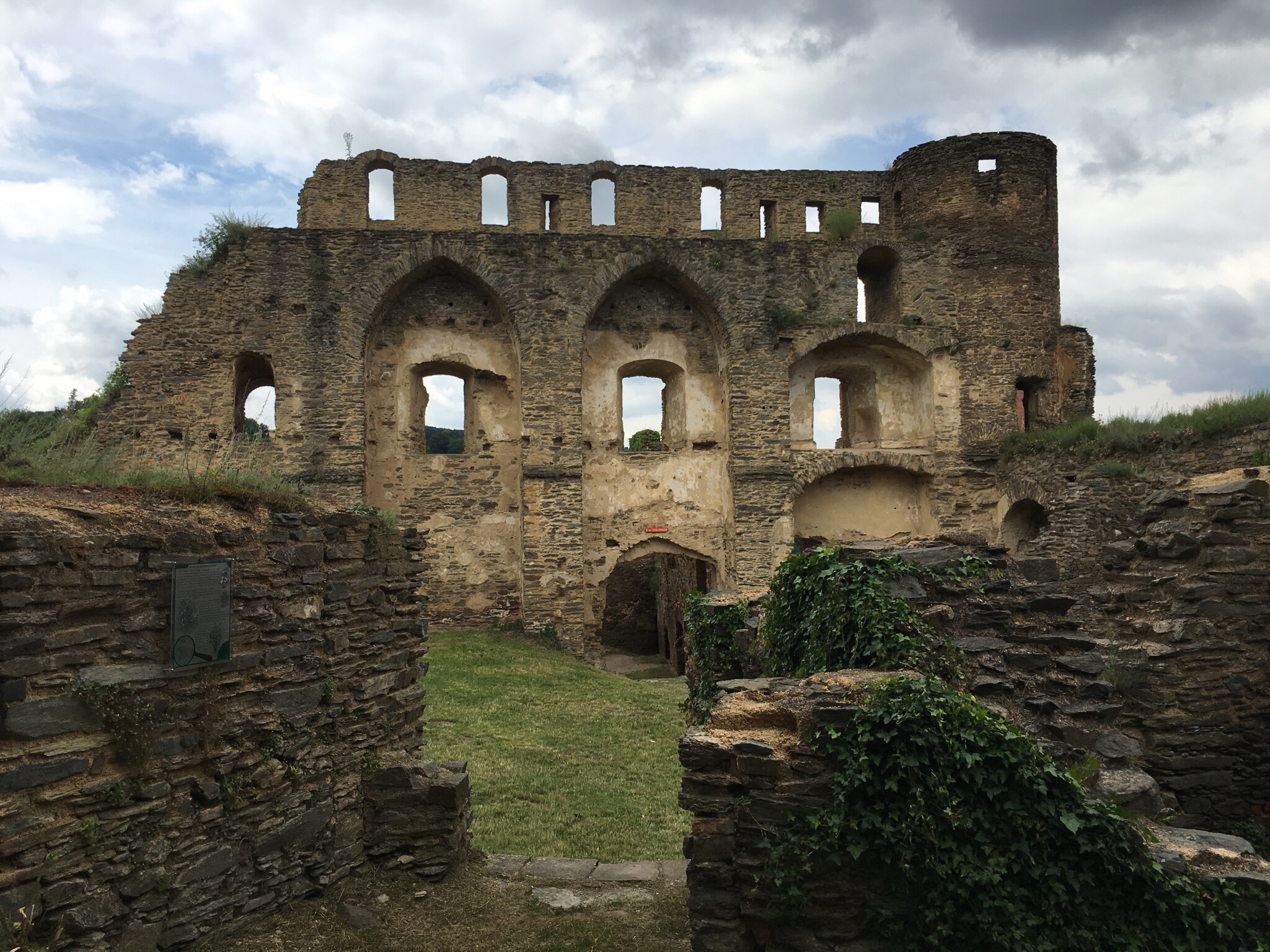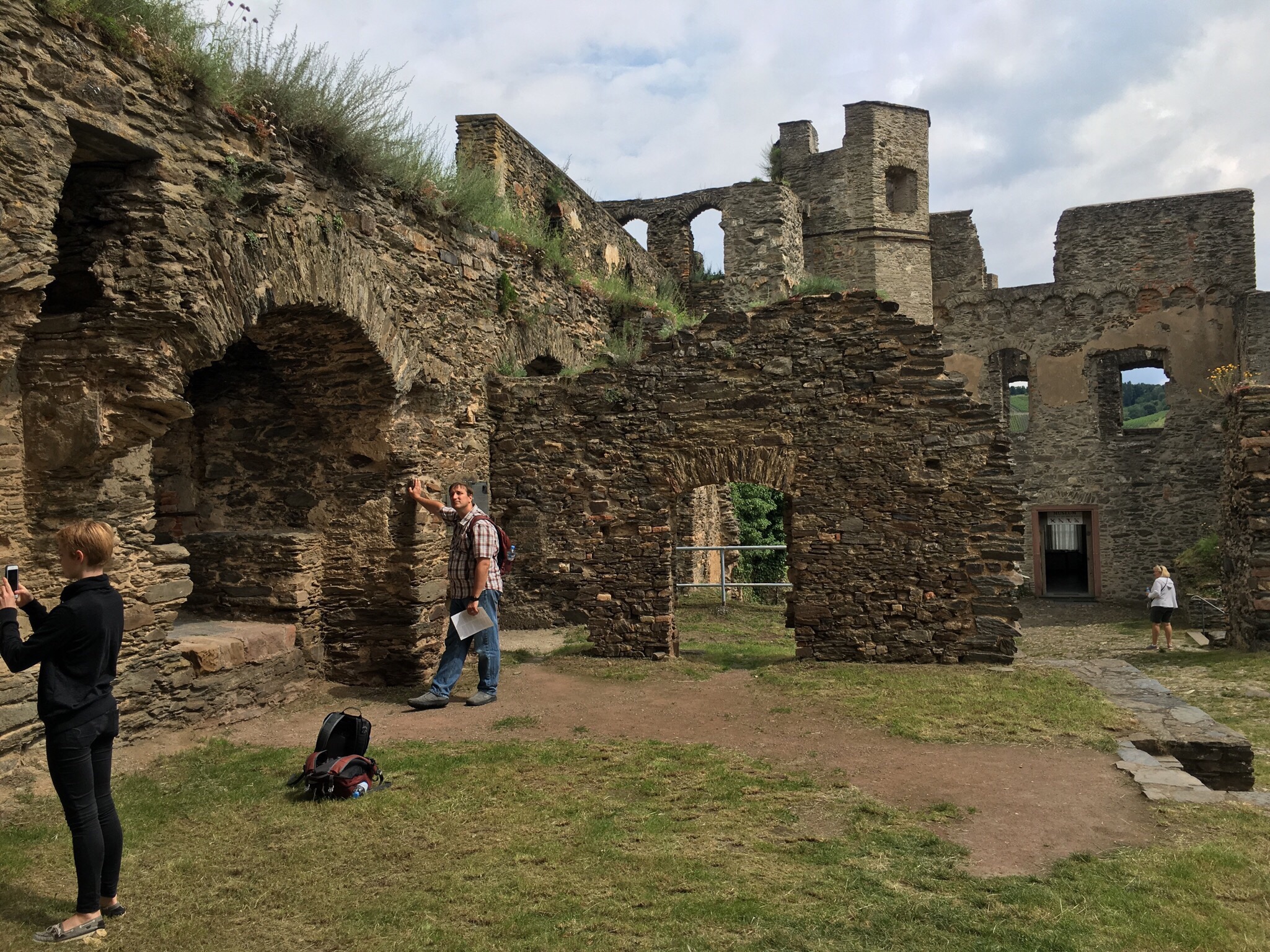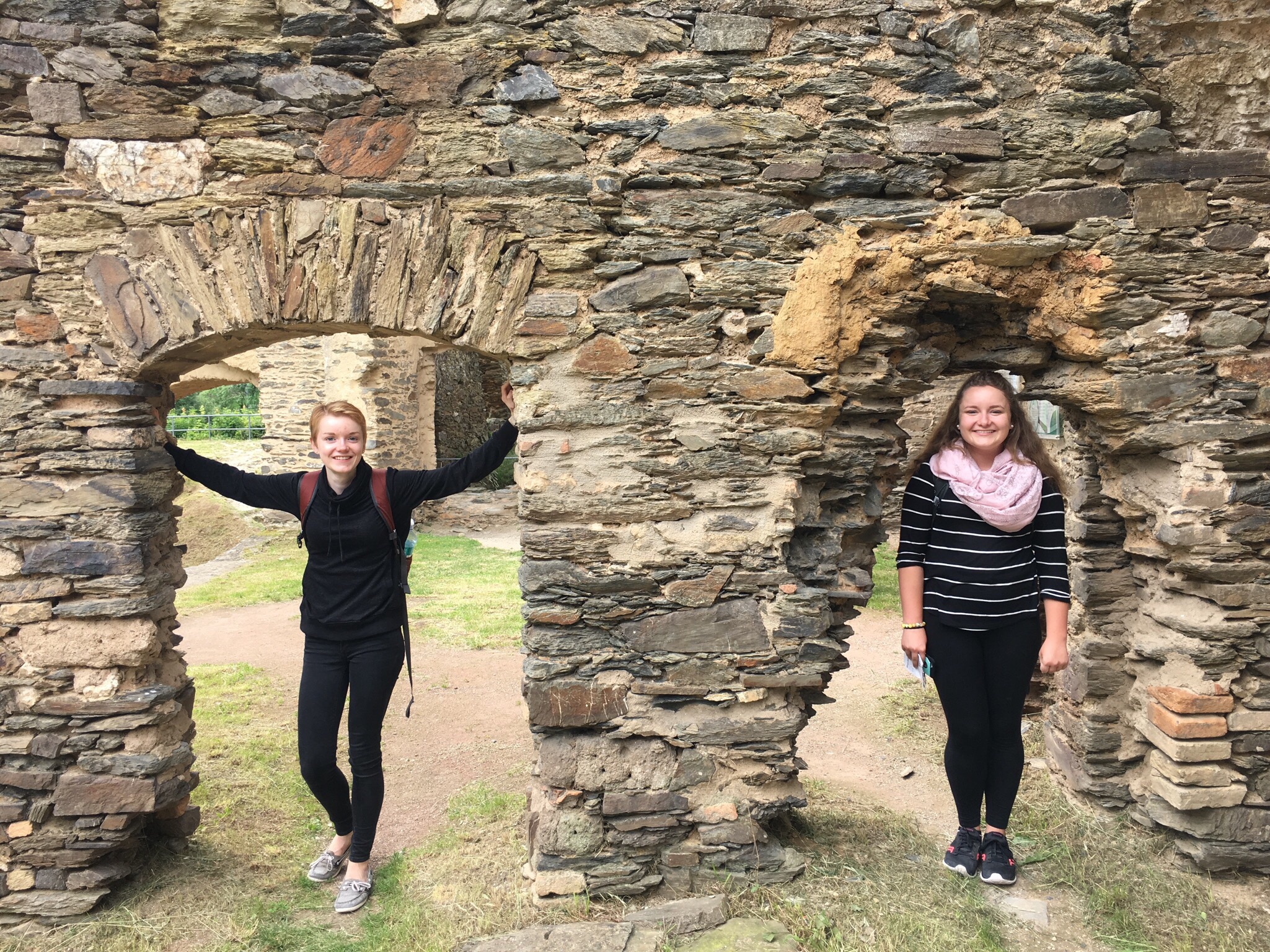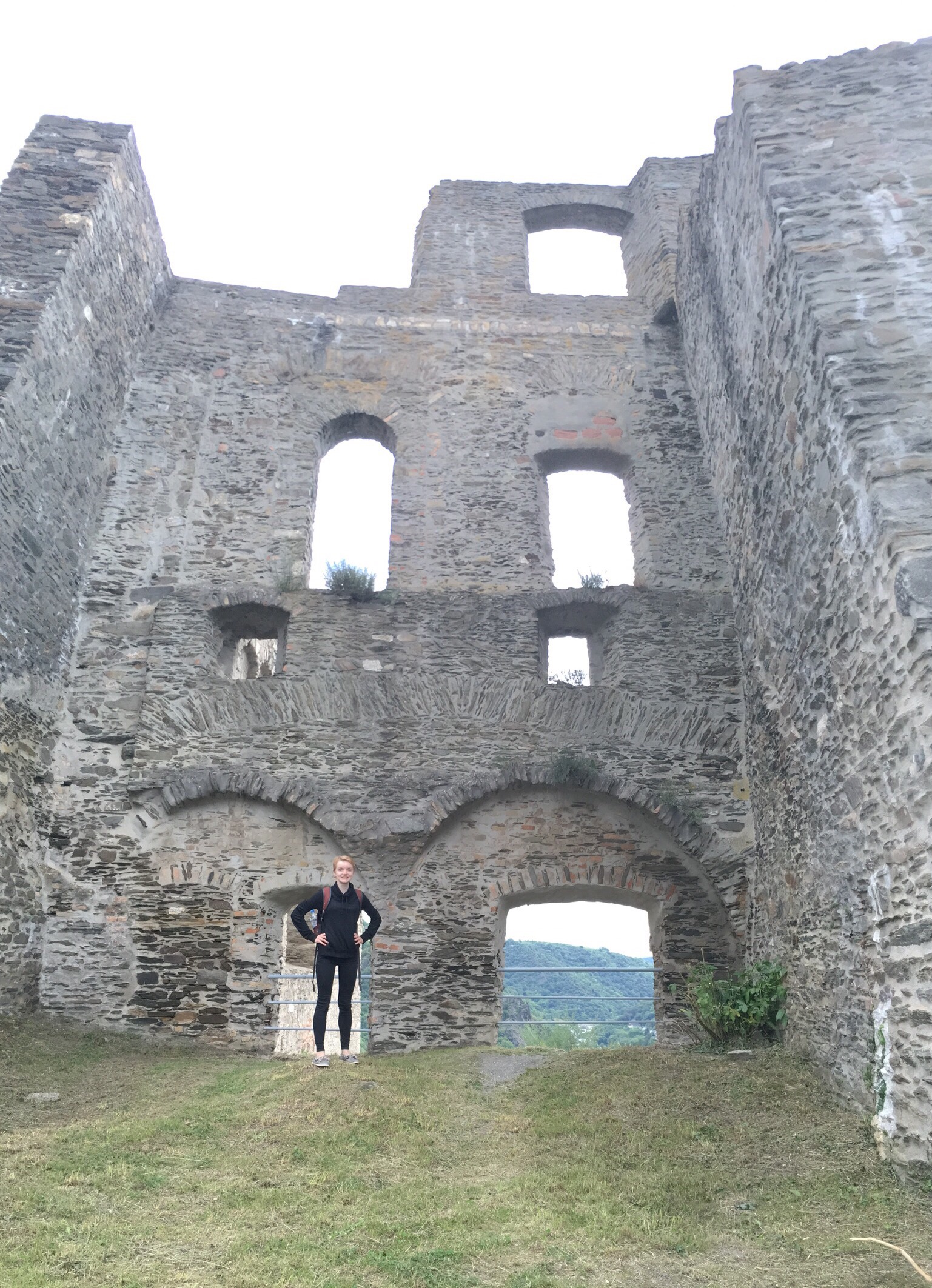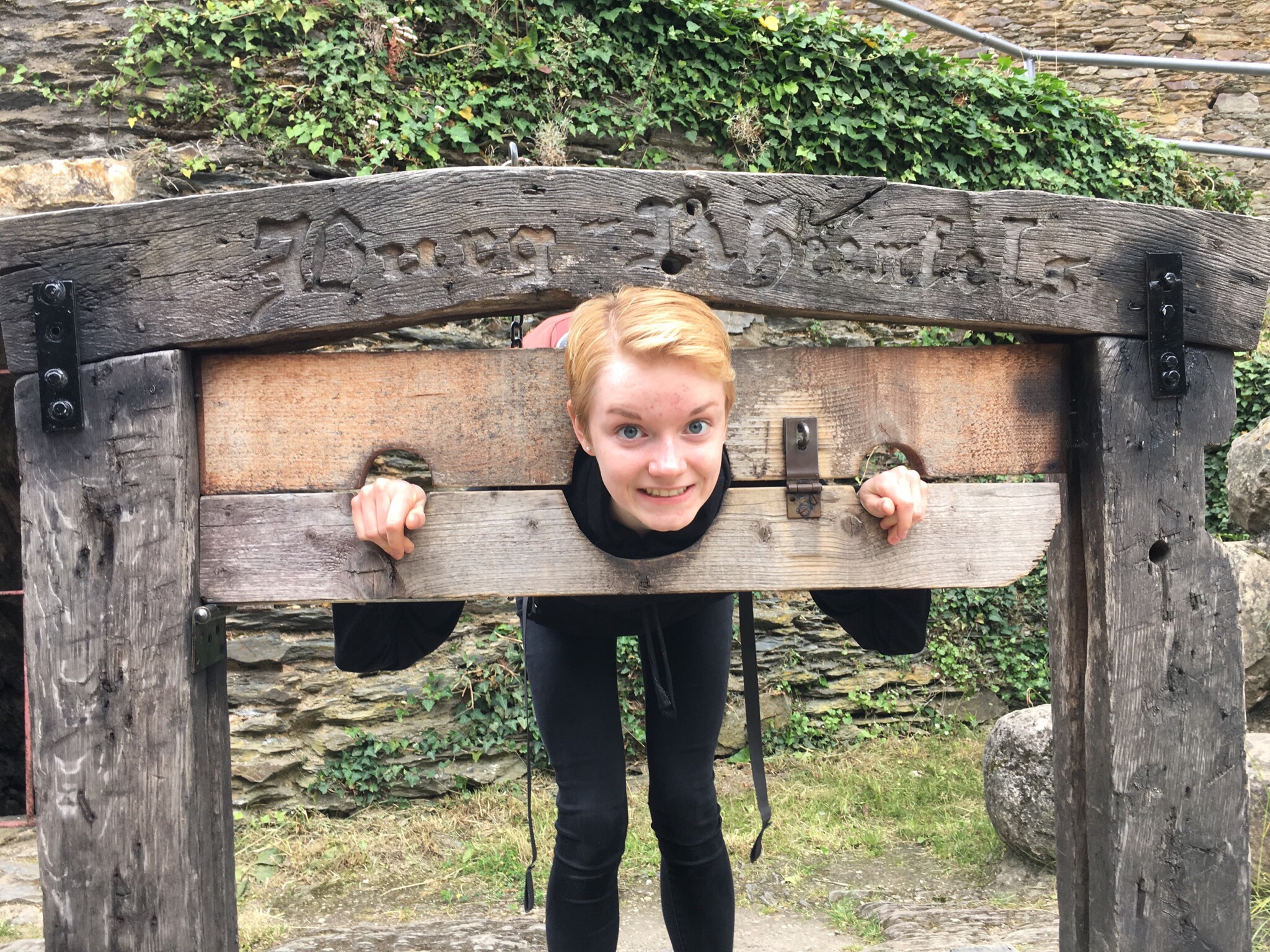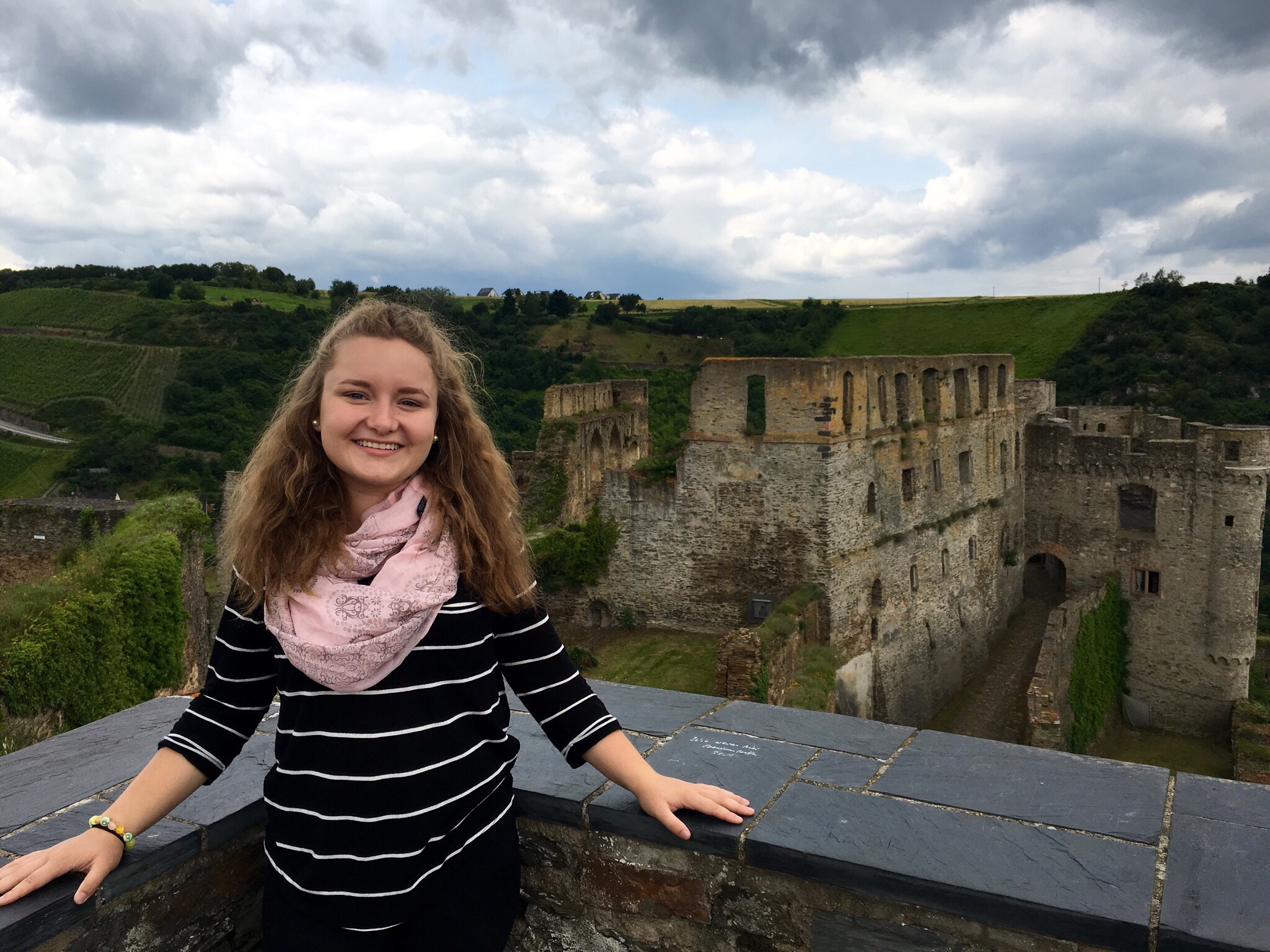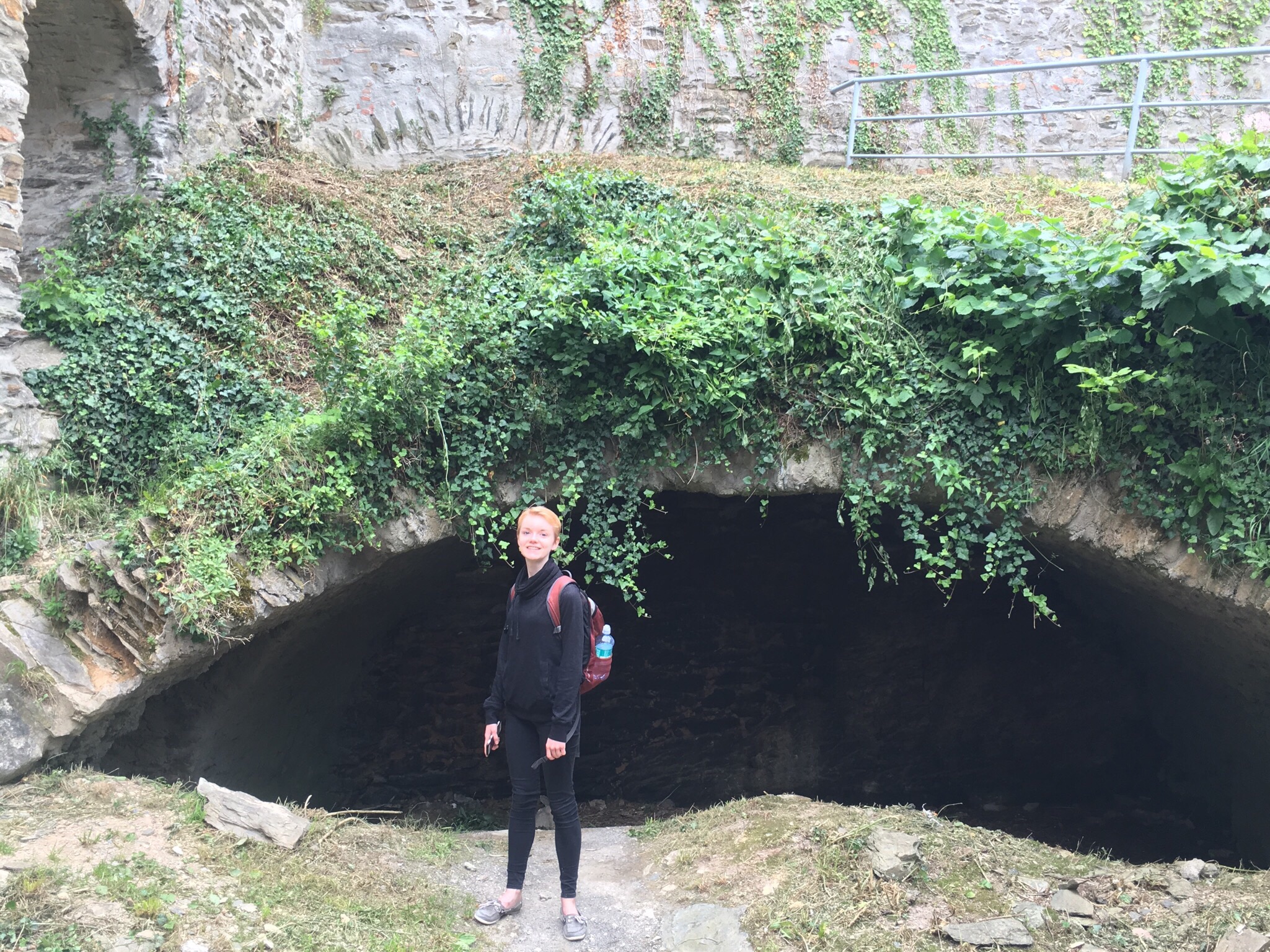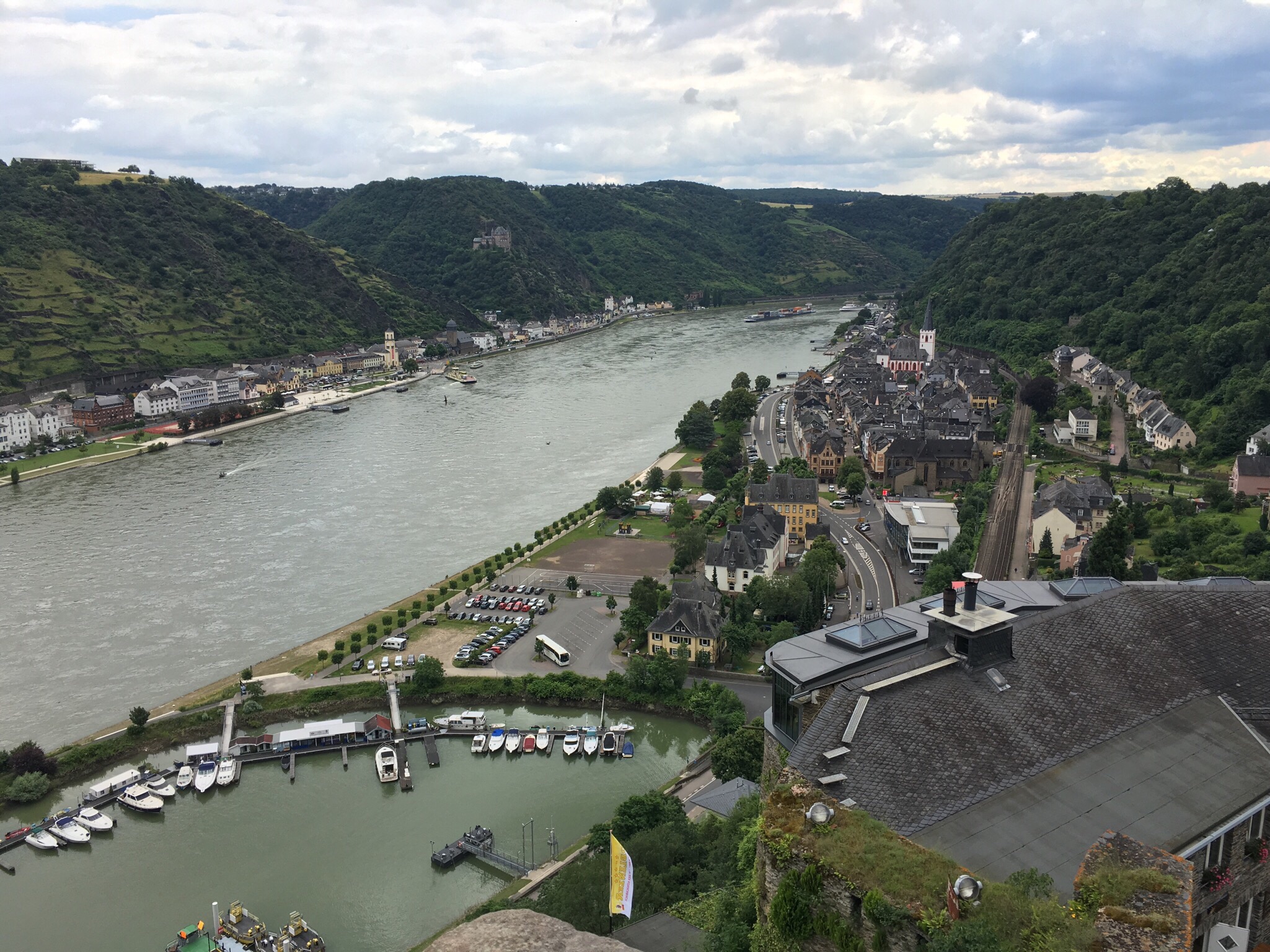 One of the things we found different with this castle were the mines and "secret" passages you could still walk through if you dared (they were totally dark and freaked me out knowing we were under the castle, but the rest of the family loved it).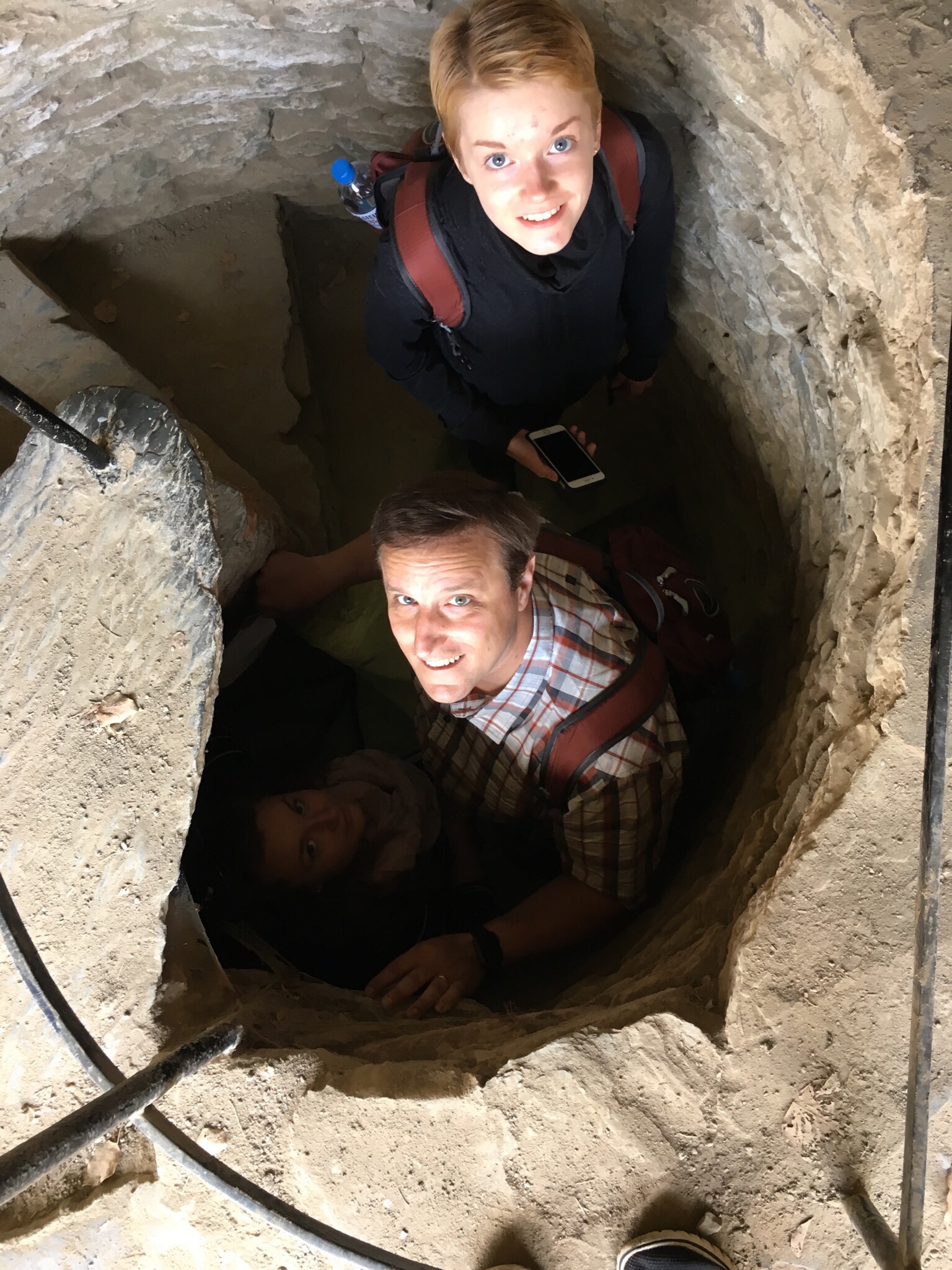 We hadn't known much about any of the small towns along the river, but we definitely chose a great castle to explore. After seeing Rheinfels, I was totally okay with seeing the others from a boat.
In Bingen, we had to time our stop in order to catch the last boat going north at 4:30. We walked town a little and eventually ended up hanging out at the boat dock where we grabbed a snack. Here Julia accidentally ordered a favorite new drink. She asked for a glass of milk, but translation was rough, and she instead received something milky, frothy, and a little sweet. It wasn't what she ordered, but she wasn't unhappy.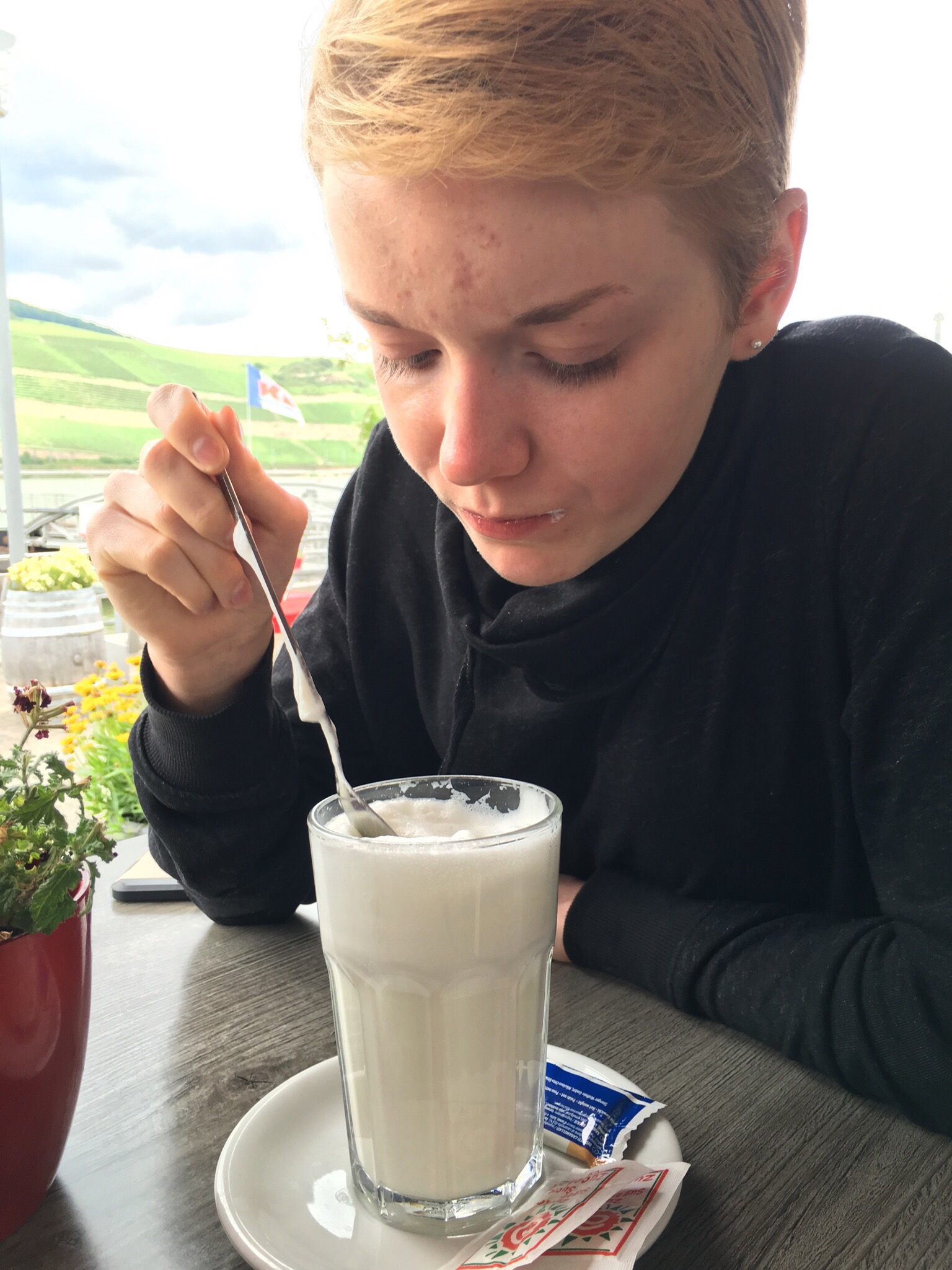 Our boat took us past many castles. Some are now just ruins, some are hotels or restaurants, and at least one is now a youth hostel. We grabbed chairs at the front of the boat and had a nice couple of hours. Mike managed to download Rick Steve's audio tour of the Rhine, so he actually had a nice narration to follow as we moved castle to castle. He and Elizabeth occasionally shared important info with us, so we did get to learn about what we were seeing.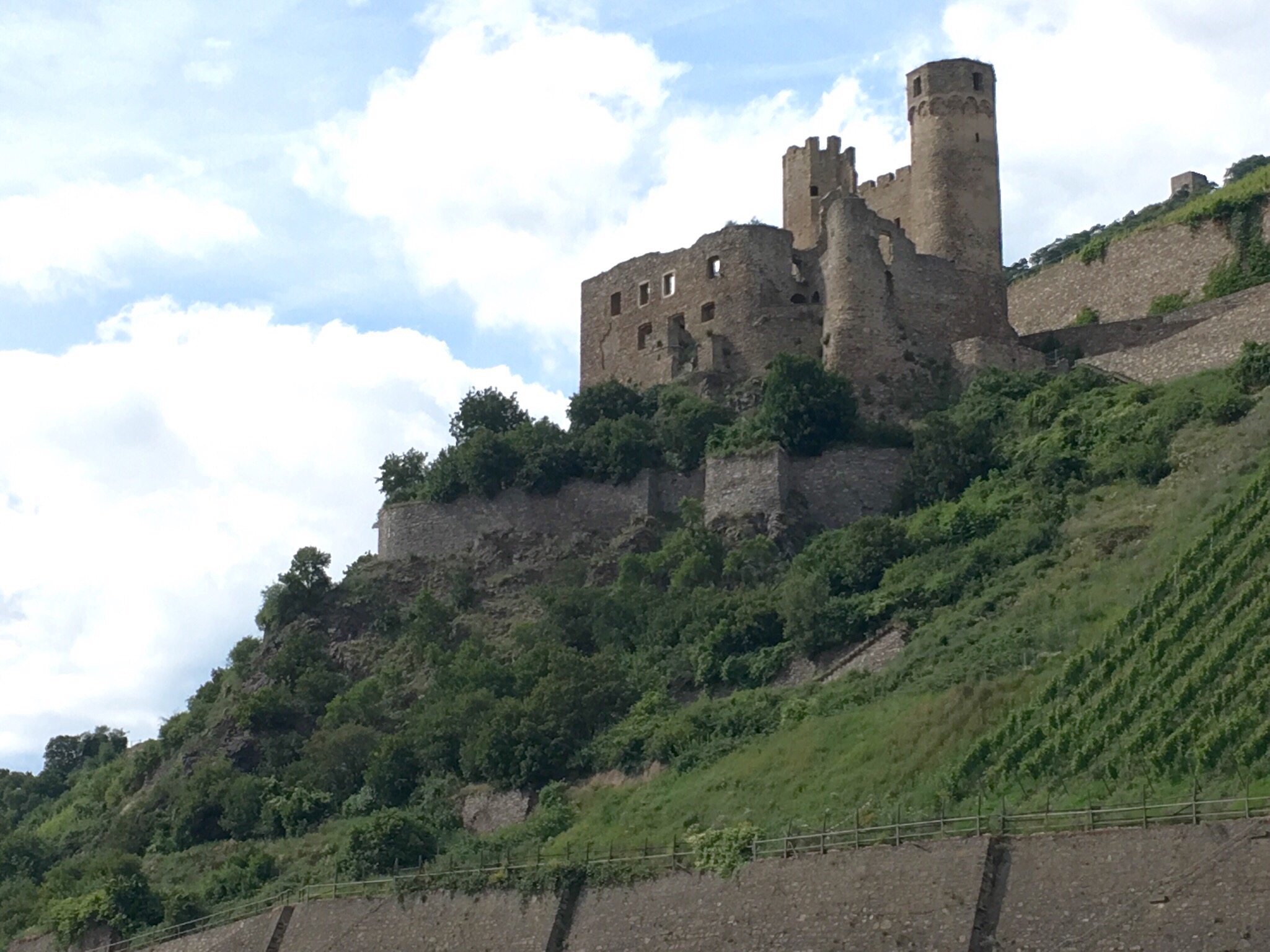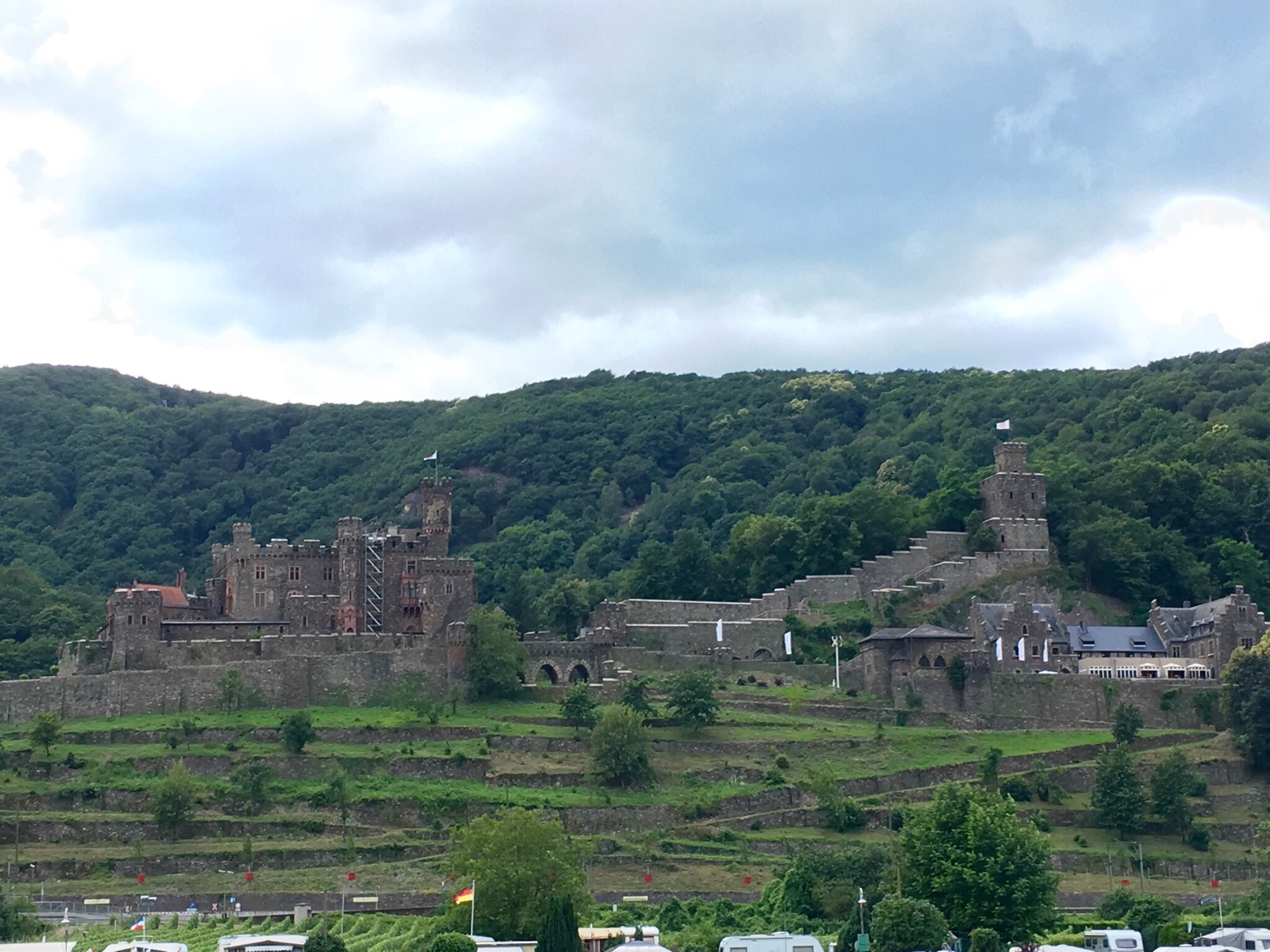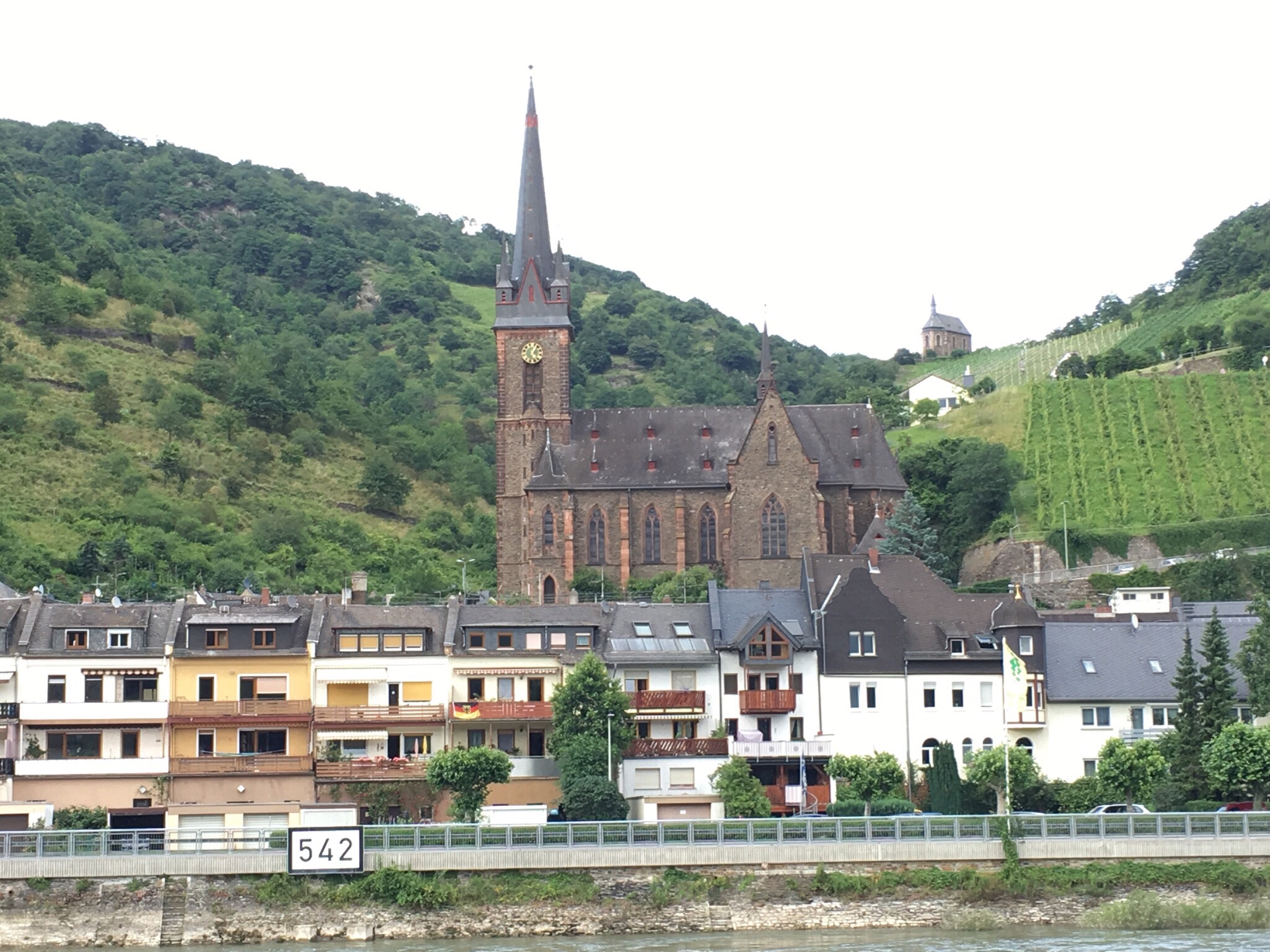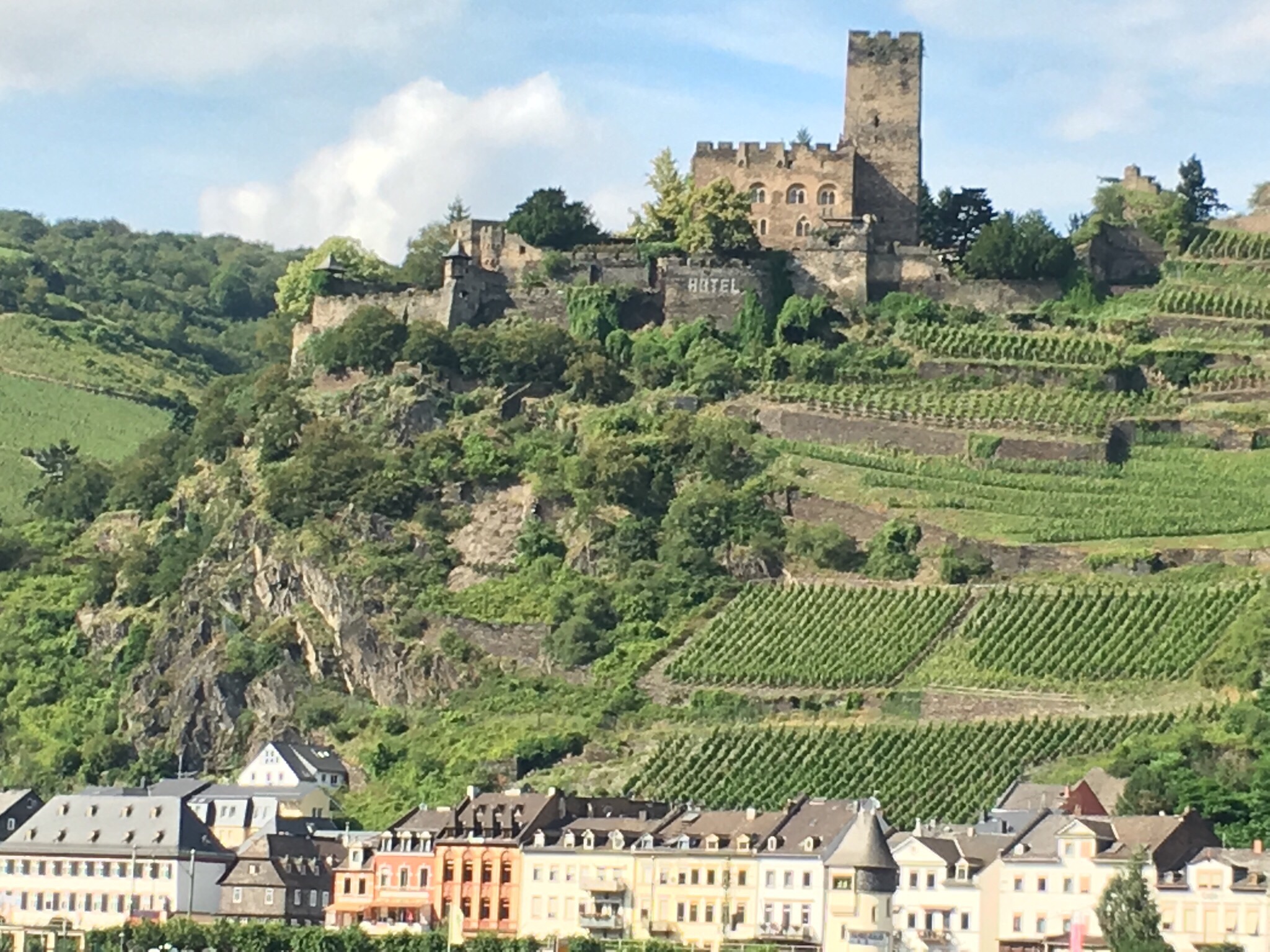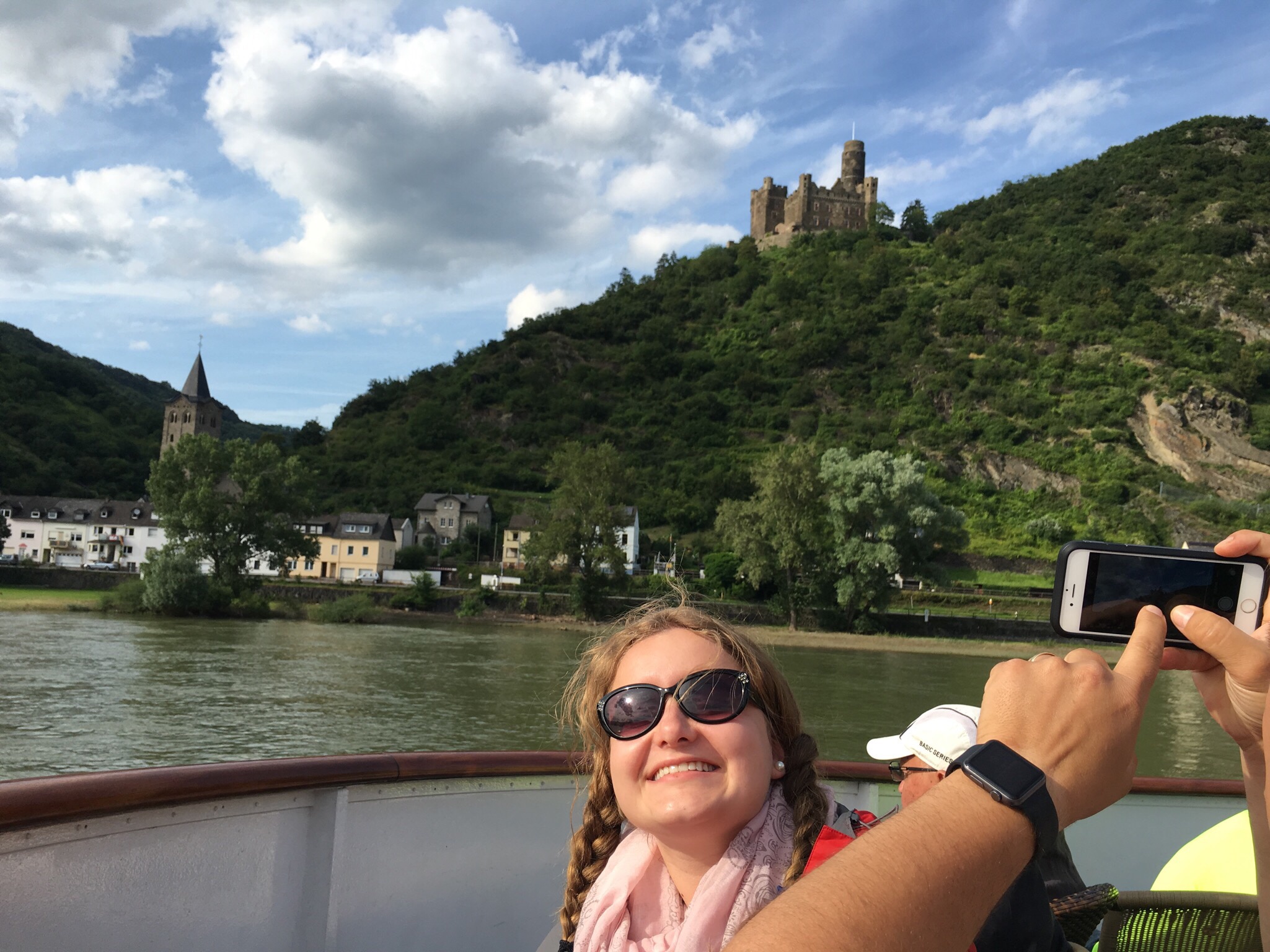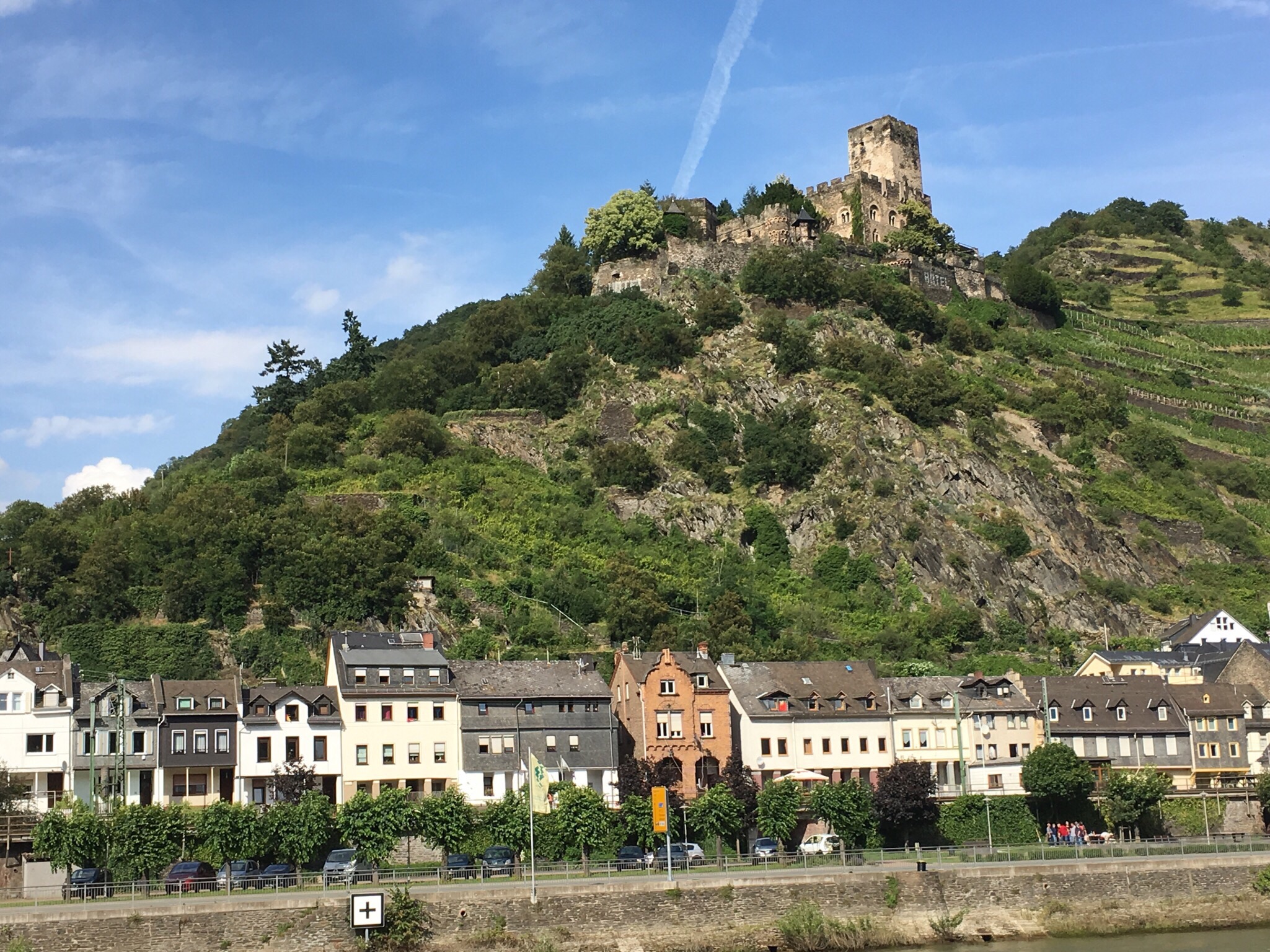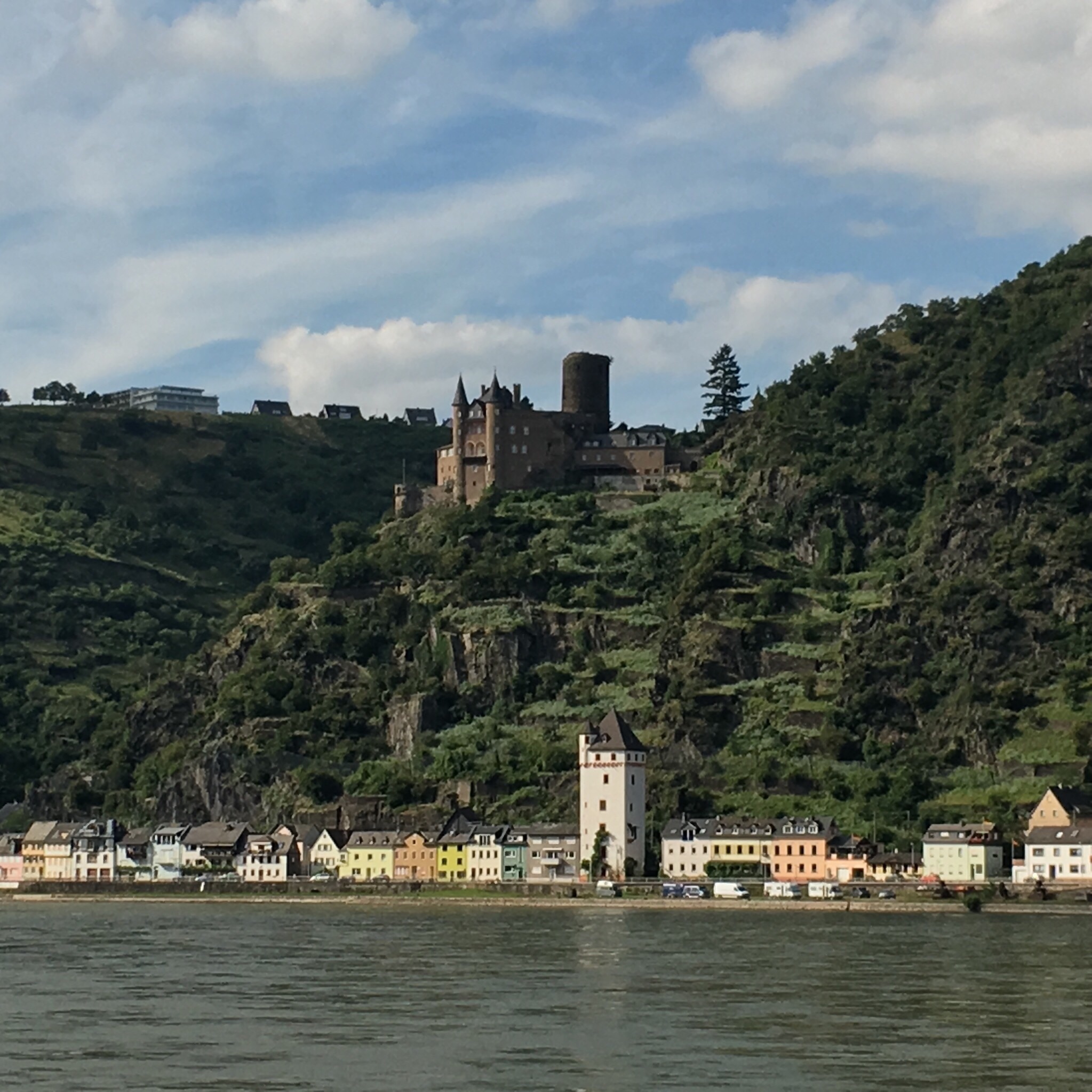 We arrived back in Boppard hungry and tired from a long day. We found an Italian restaurant along the river and spent the time watching boats come and go while we kept an eye on the TV showing European track and field. We then took a few minutes to explore our own town before bed.