We were excited about today because we knew we would be in Wuppertal in the afternoon! We wanted to stop in Cologne, however, to check out the cathedral before moving on to Wuppertal. That meant leaving Boppard before the DHL office opened. We had to buy our own tickets using the kiosks instead of getting at least a little help. We told the machine our destination, and it just spit out 4 tickets for us. It didn't give us an itinerary or train number. Apparently, we were supposed to have looked that up before we bought the tickets?? I don't know . . . We were winging this one. We got on the first train that said it was going to Koblenz, and we then reached the Koblenz station, asked at the terminal which platform we needed to be on to reach Cologne, and went where the person pointed. In a few minutes, we hopped on a train, sat down, glanced at our tickets, and only as the train started moving did we realize we had jumped on an Ice train when our tickets very clearly said "No Ice." Oops. We didn't know enough about the trains to know the difference, we were working off of a ticket that we now know was an open ticket that didn't lock us in to one specific train but instead let us ride on any regional train. Ice trains are faster and meant for longer distances; therefore, they are more expensive. We basically bought a budget ticket and then got on a non-budget train. Of course, for the first time in weeks, this is the train where an attendant came down the car and asked for tickets. Not having any choice, I handed her the tickets hoping she wouldn't notice. Nope. She noticed. We were politely told we needed to get off at the next stop and catch a different train. We used the opportunity to ask how we could figure out which train to take, and she actually gave us specific enough directions that we easily found the correct train and were on our way. The other difference between Ice and regional trains is apparently that the Ice trains don't oversell but regional trains are a free for all. We had nowhere to sit, and everyone had so much stuff and luggage piled everywhere. We had bags . . . One guy got on with a guitar and two full sized music stands. We were super glad when we reached Cologne.
We used the storage lockers in the train station to stash our luggage for a few hours. The machine was cool. You put 4 euro into the machine, and a door opened with a bug metal tray. You fit as many bags as possible into the tray (it was huge — we could fit all of our big bags plus the food bag in there) and pushed the go button. A door closed and the machine spit out a ticket. All of the bags disappeared somewhere. Hours later, we just put the ticket back in the machine, and our bags came back. Cool. With our backpacks, we walked out the door with the intention of touring the cathedral. We arrived just as mass was starting, but we were told we could go around the side to do a tour tour. Excellent. That sounded like a great tour. We paid our money and walked through the doors. The rest of the family was in front of me, and only as they disappeared around the doorway did I see the translation of the sign at the ticket booth:  533 steps/no lift.
The hike up to the towers was not a good time, but the views at the top were worth it.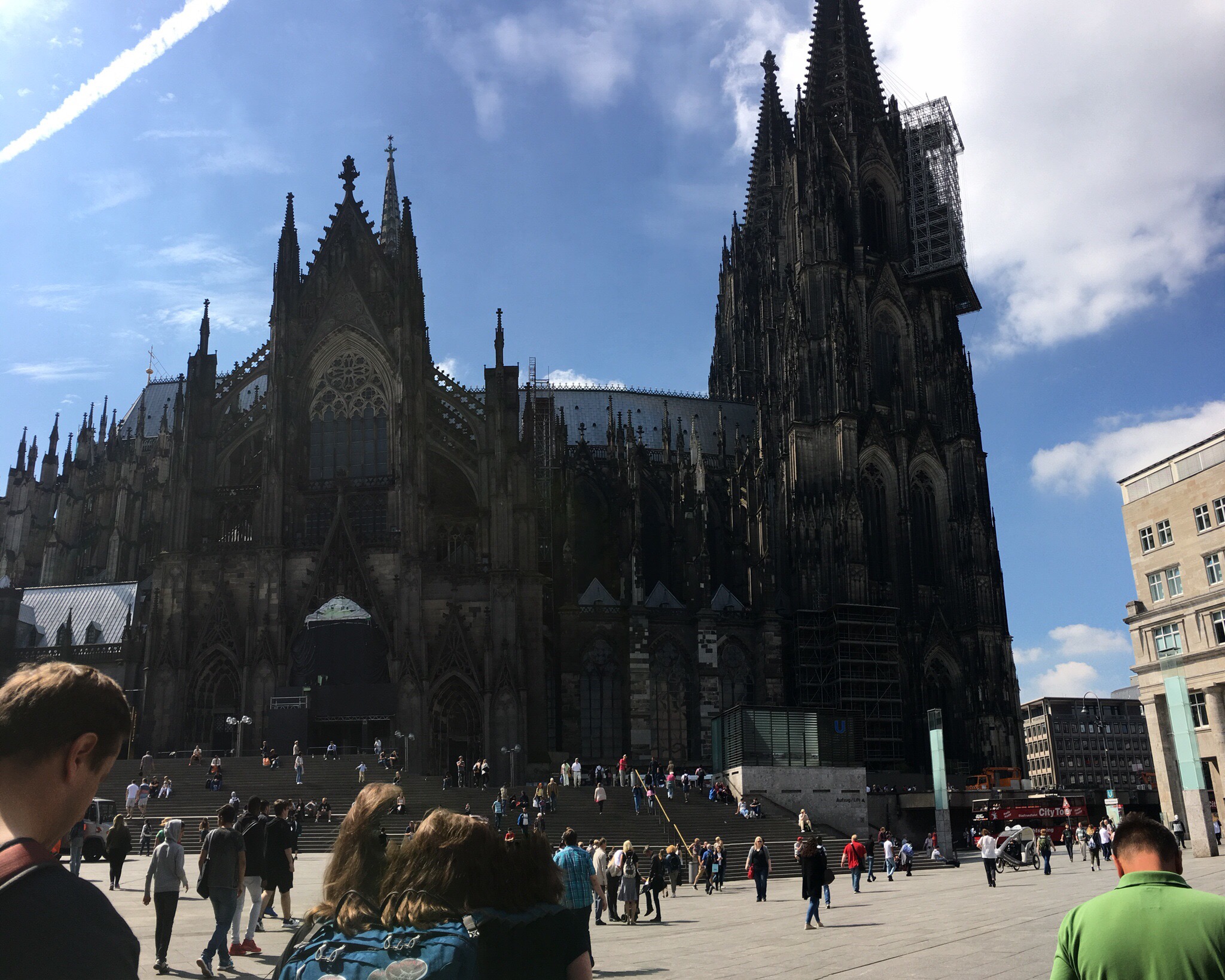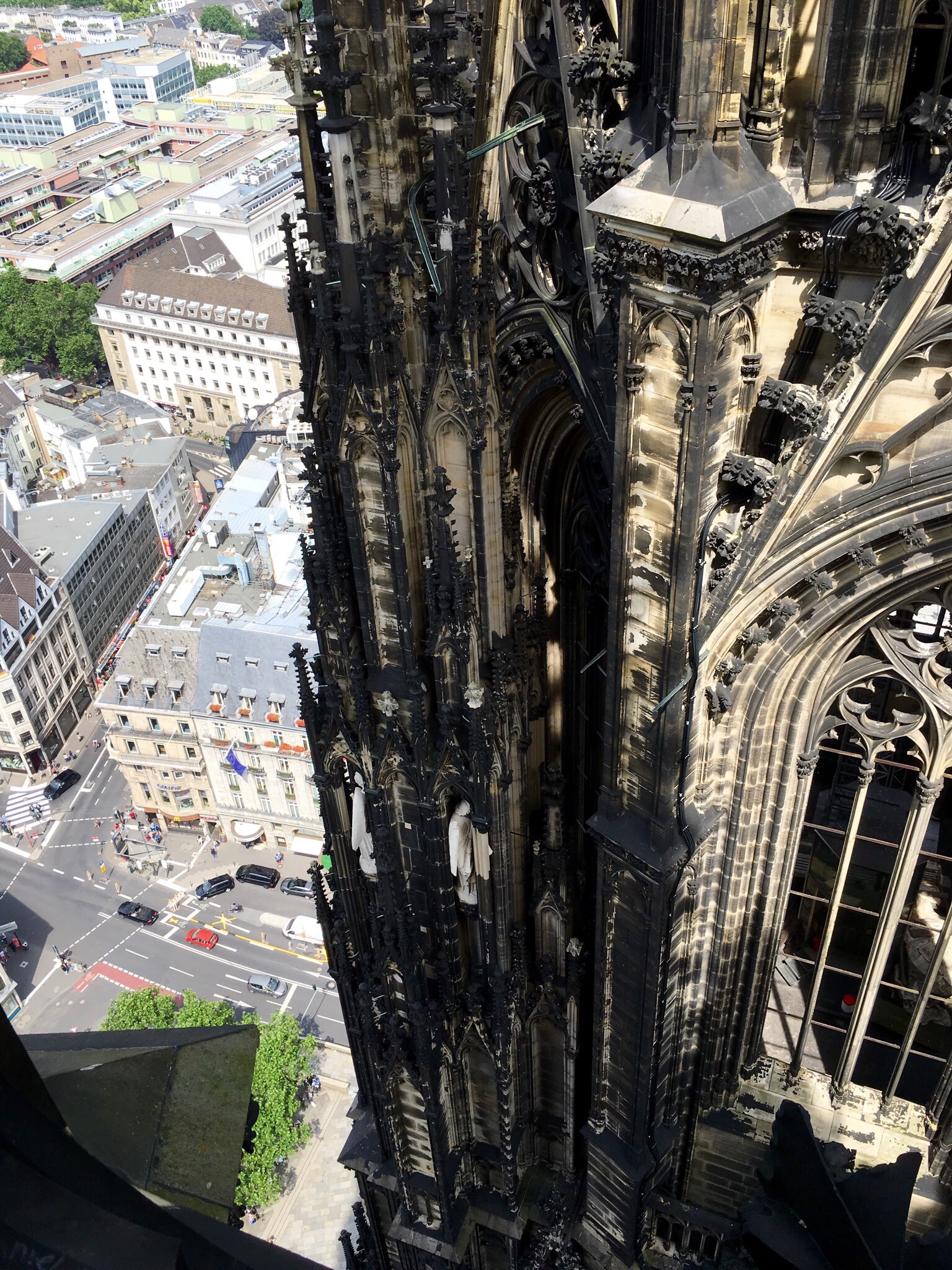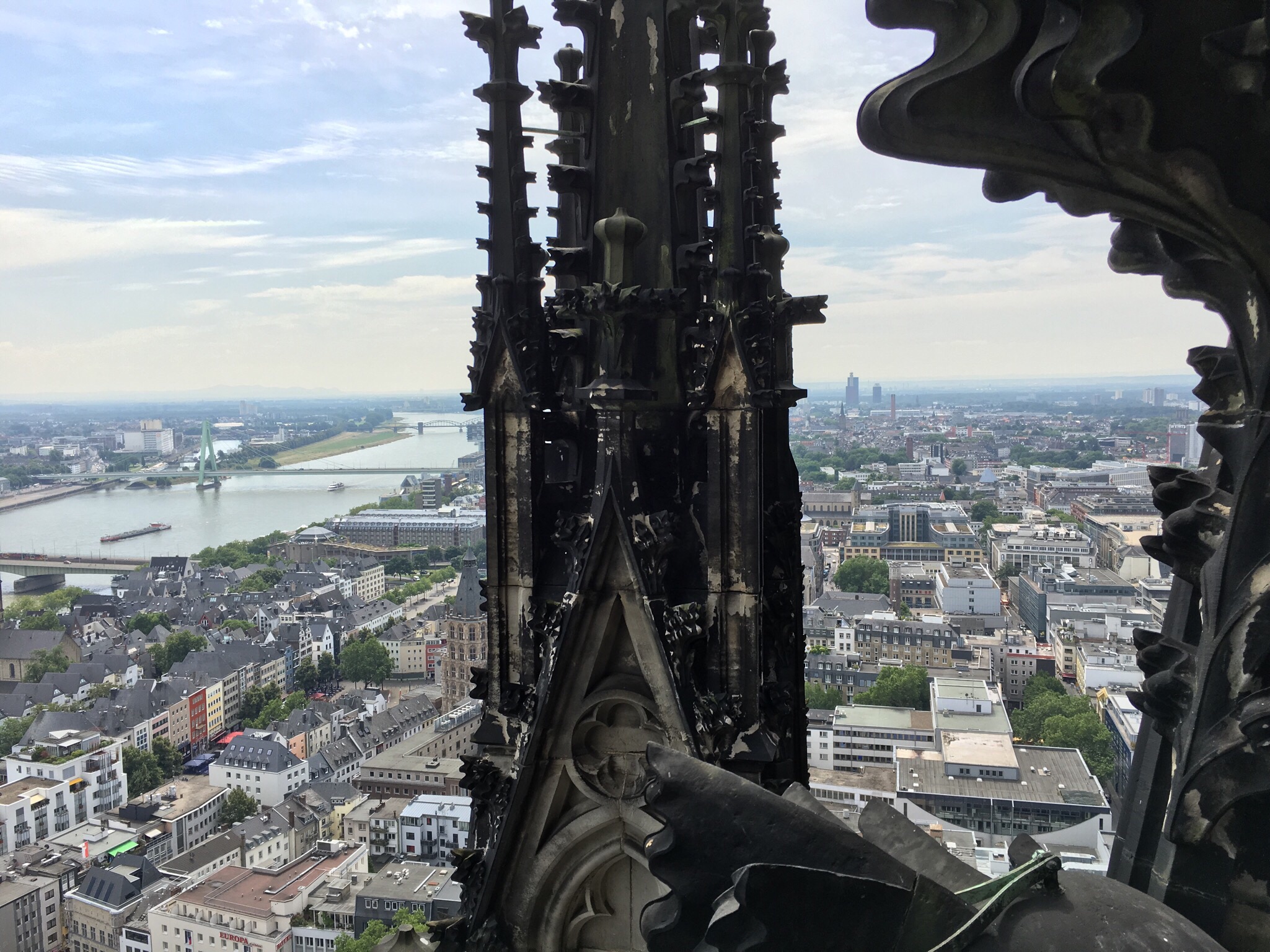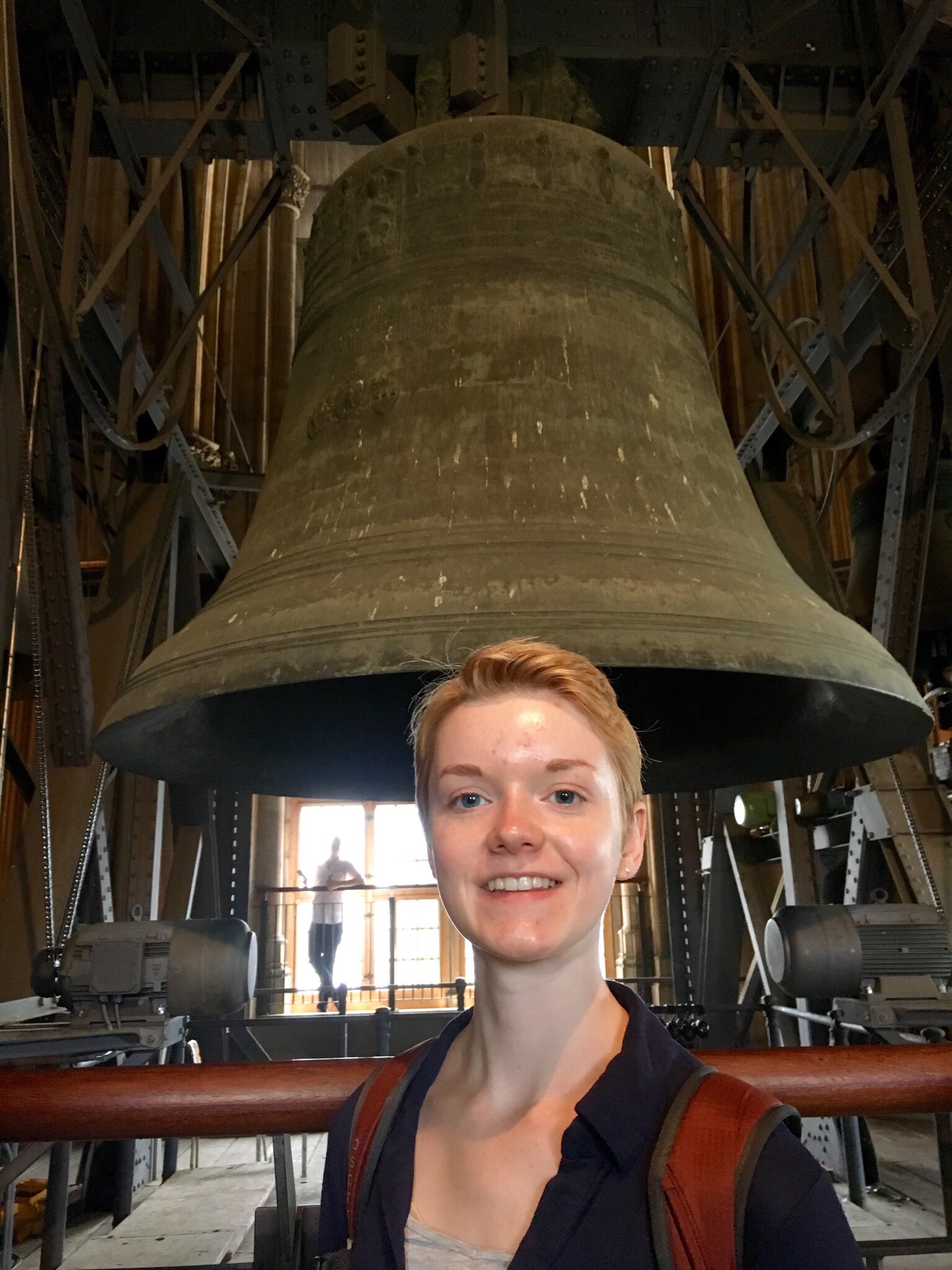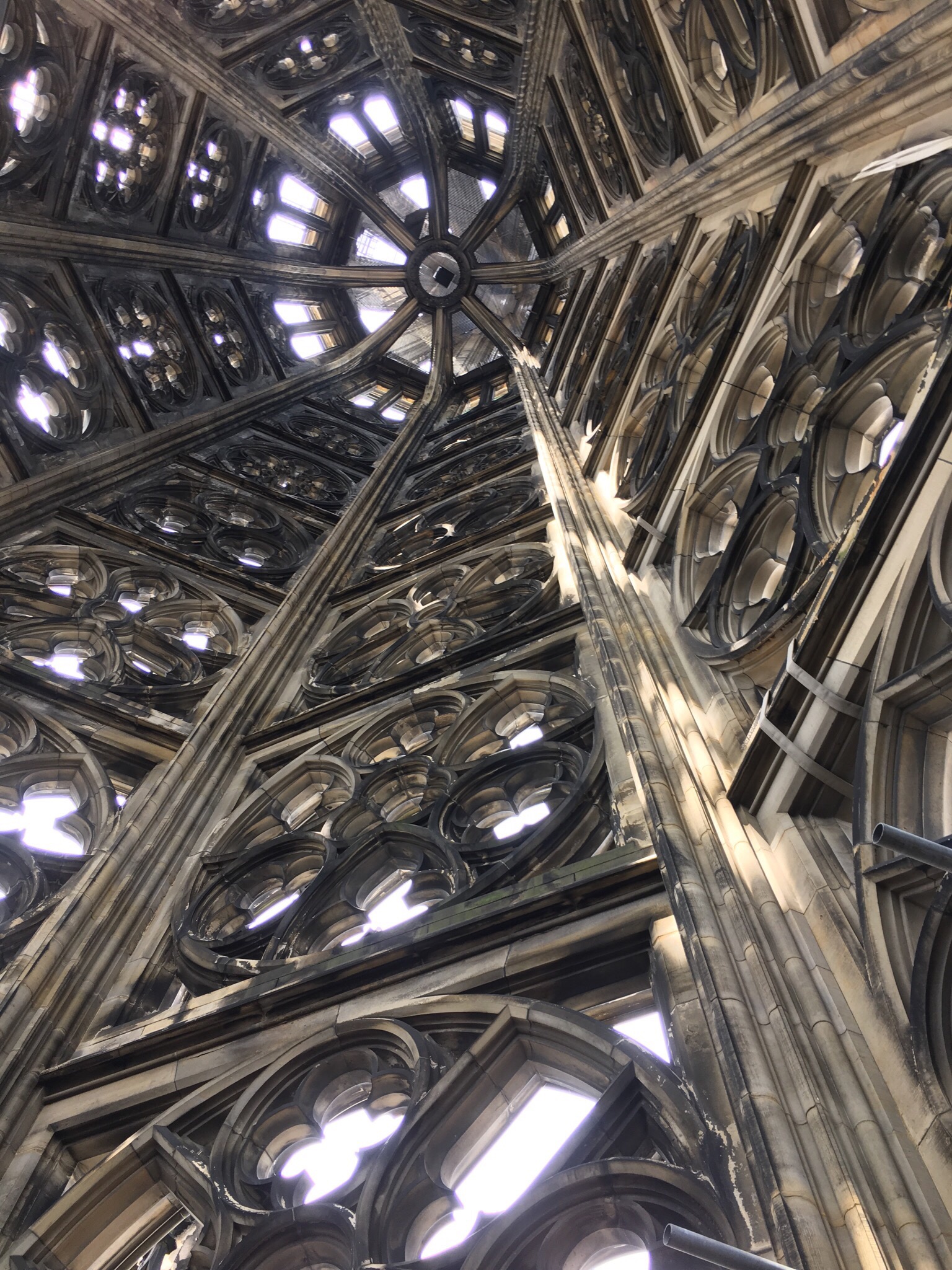 After the climb, we rested for a few minutes before taking a quick look inside. I really liked the stained glass in this cathedral.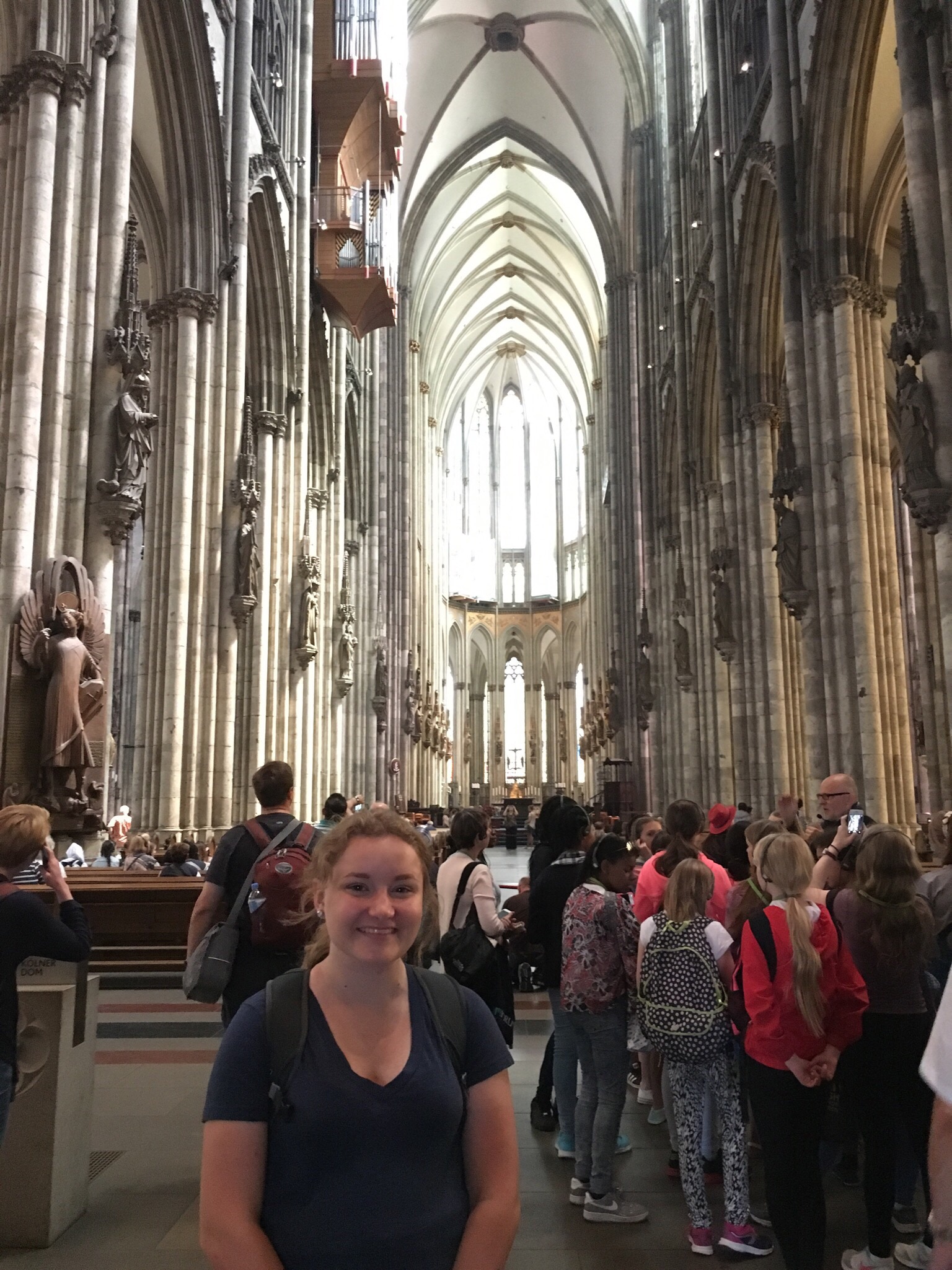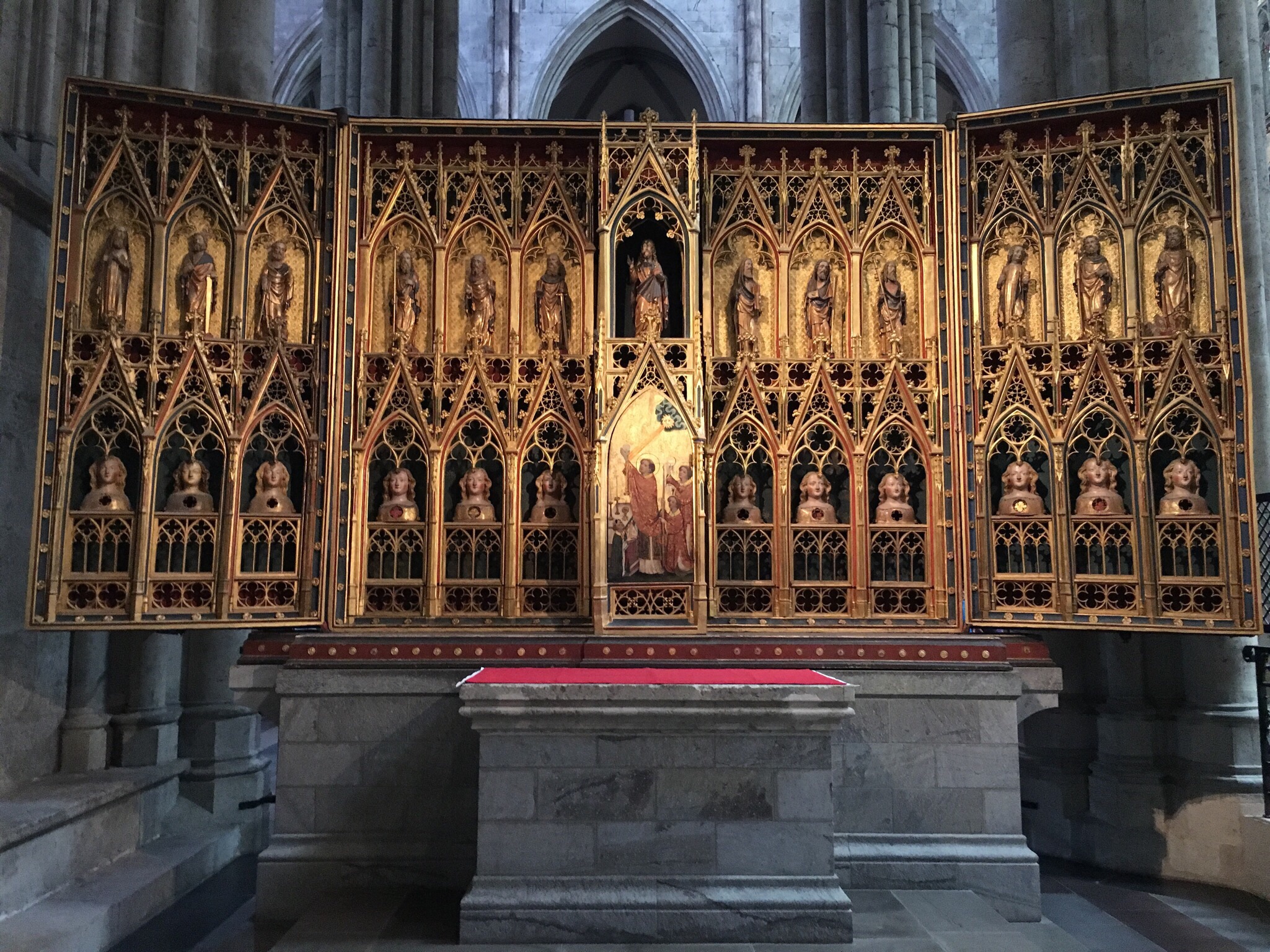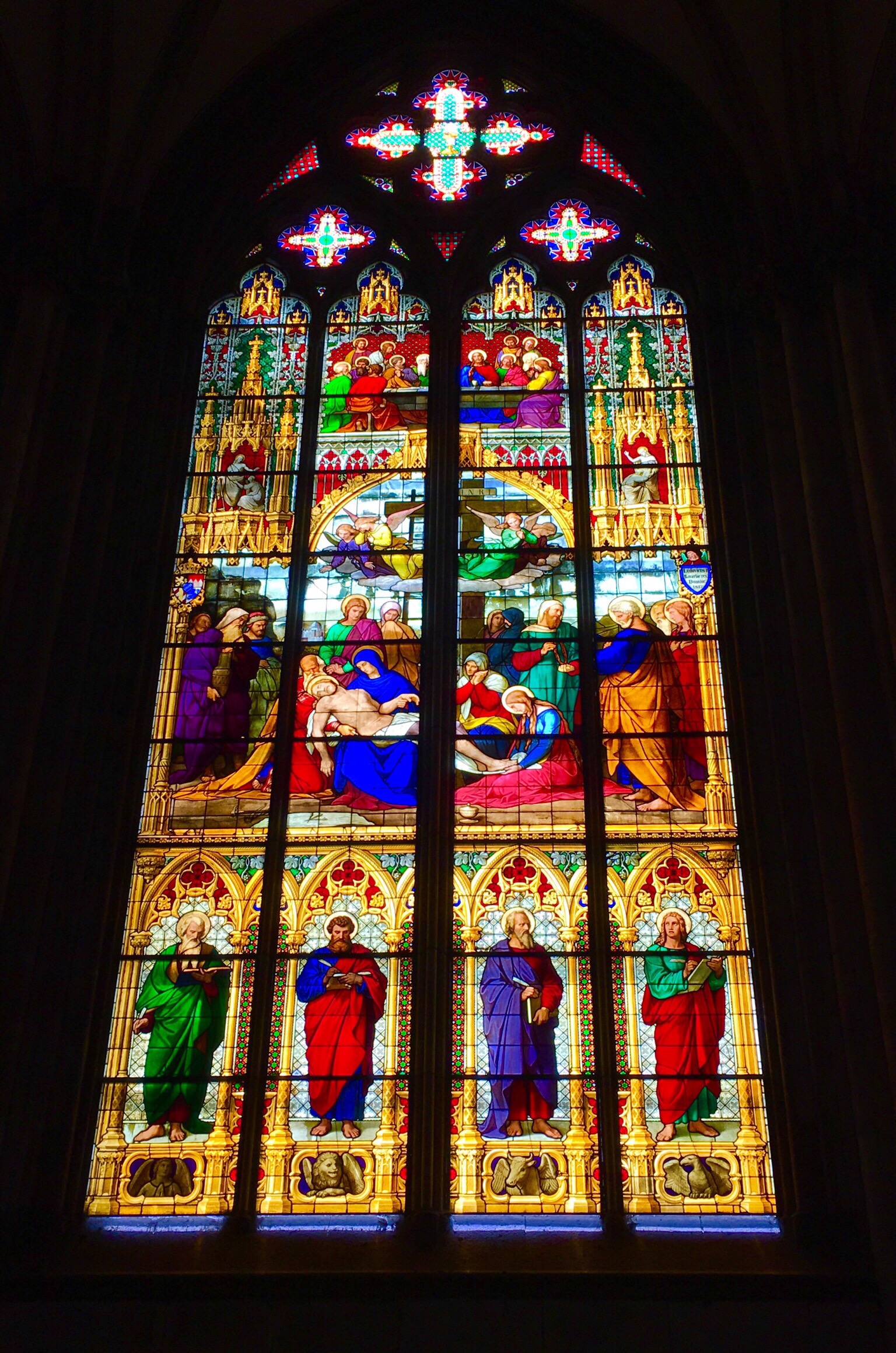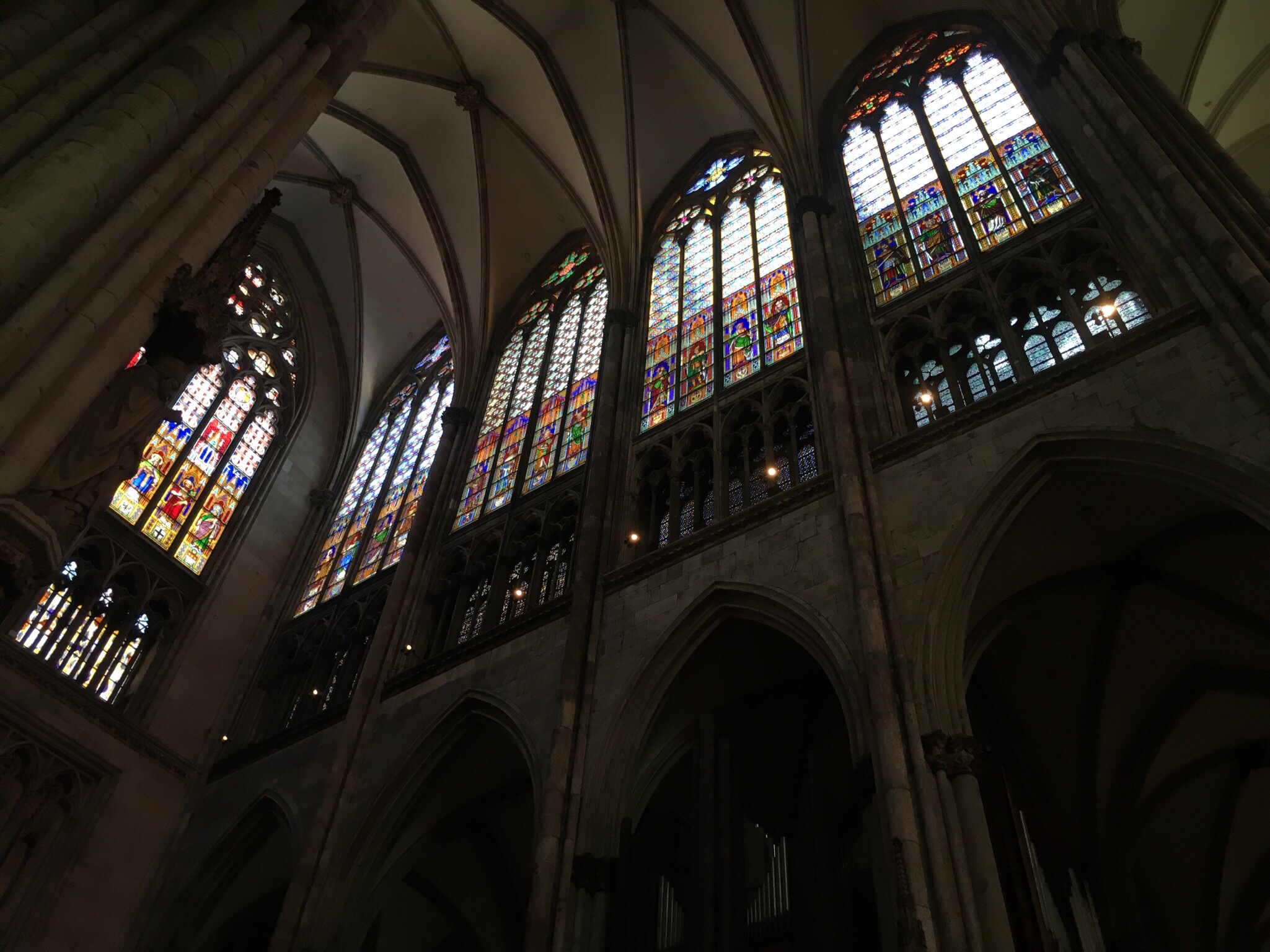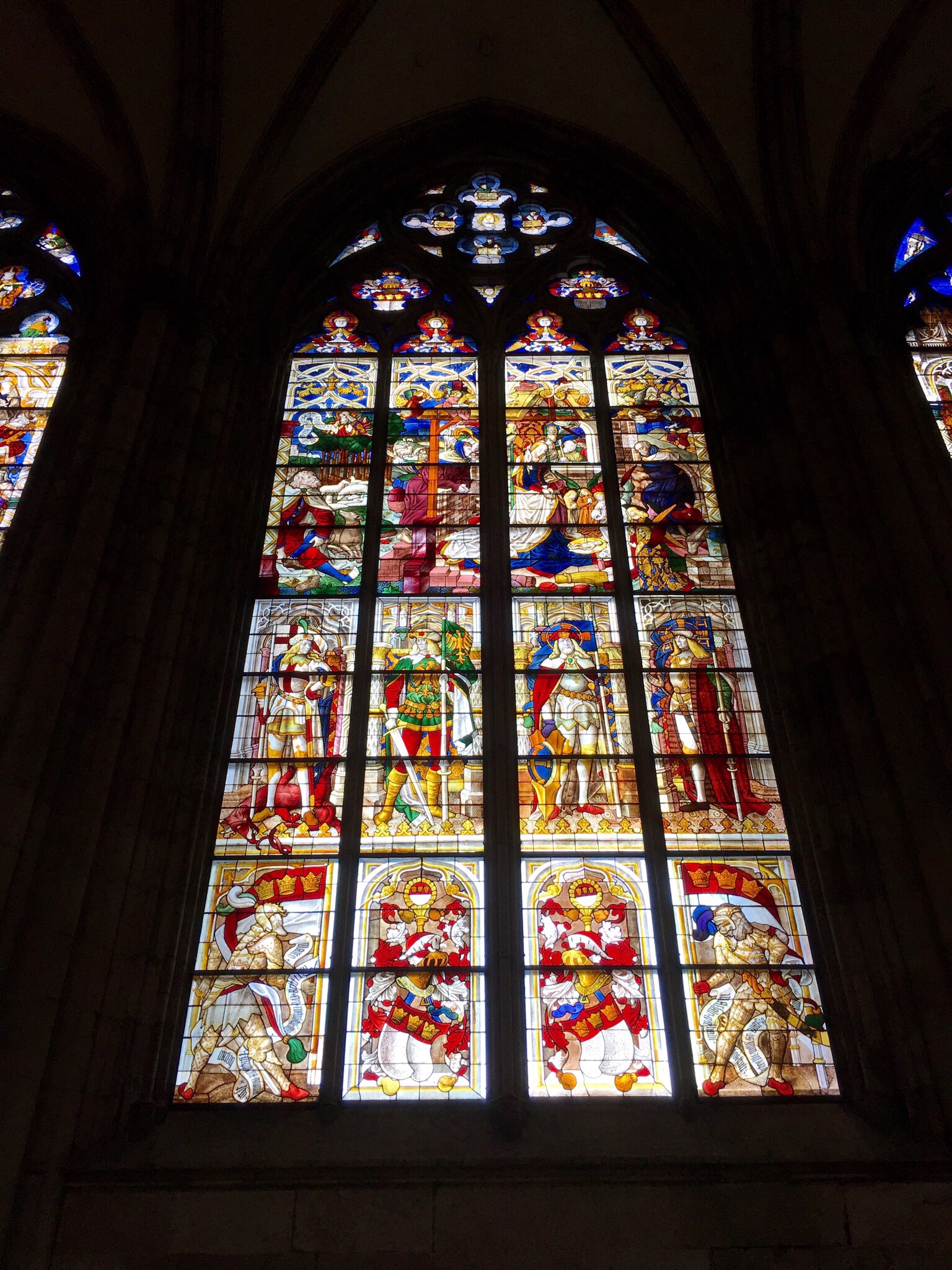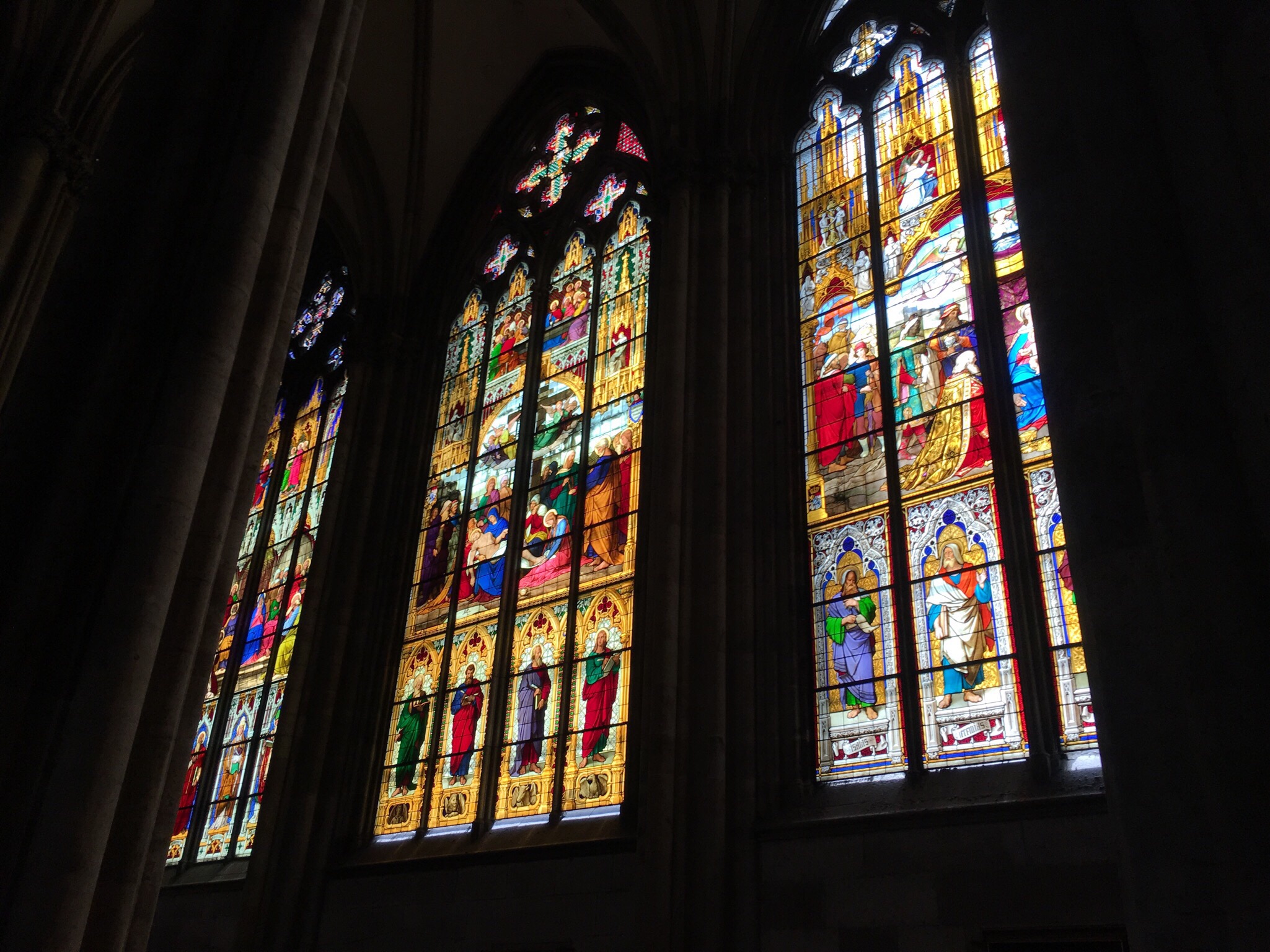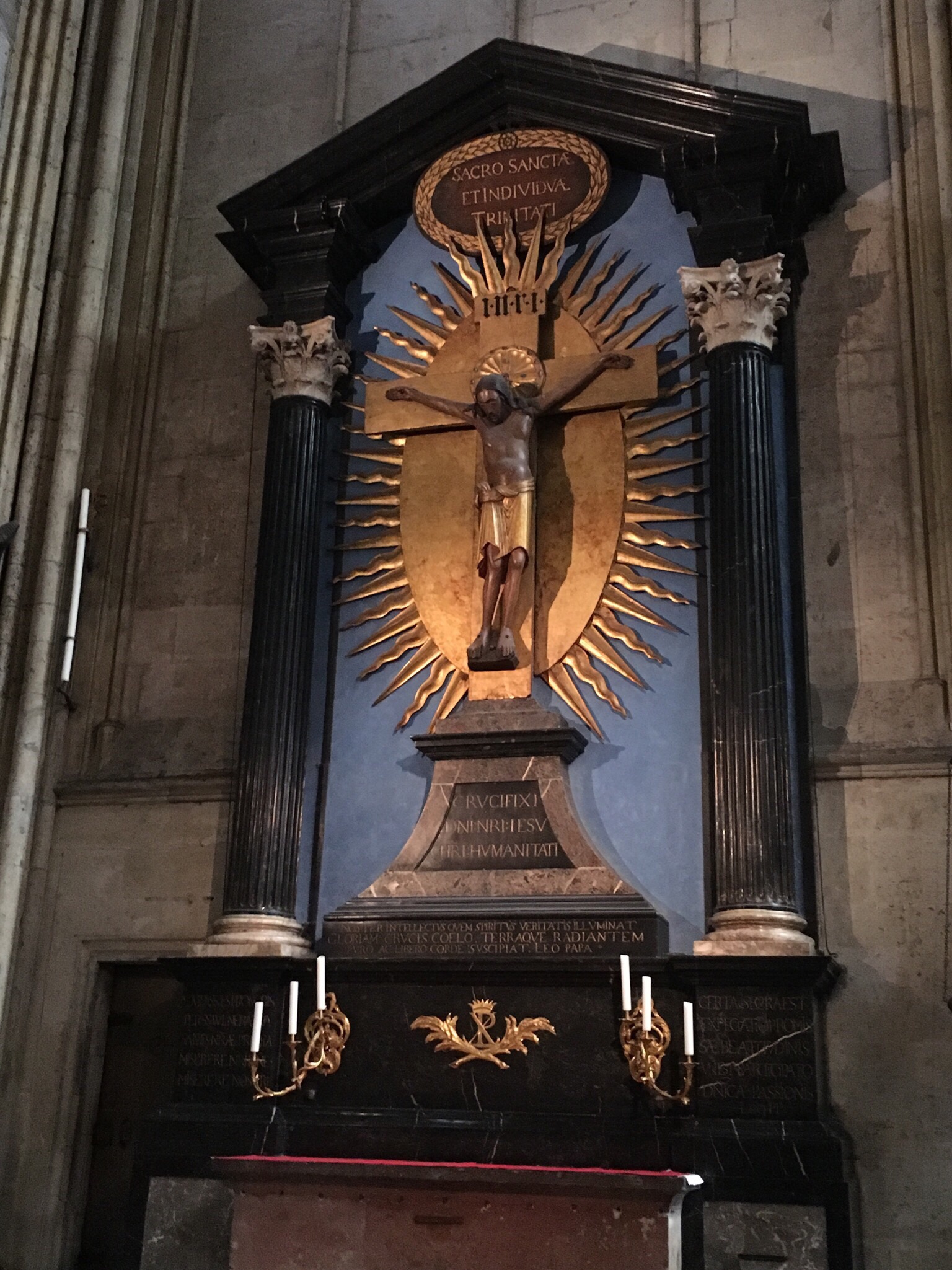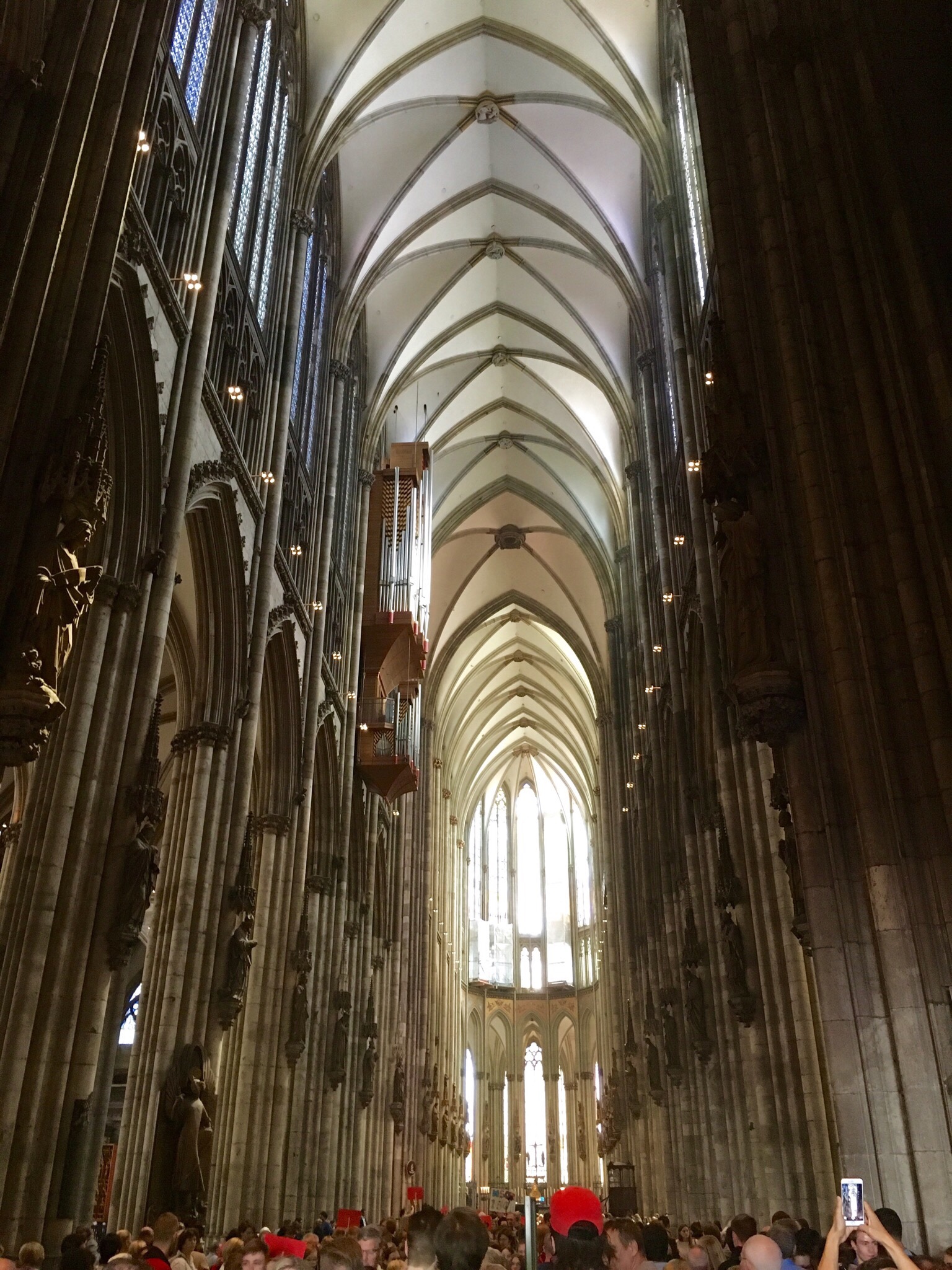 A 30 minute train ride from Cologne is Wuppertal. For the past two Octobers, we have hosted two students, Sophia and Pinar, when their school group visited Milan for a month. I'd been keeping the secret that they were going to surprise Elizabeth and Julia by meeting them at the train station.
It was wonderful to see them again! They helped us navigate the train station and then Wuppertal's famous Schwebebahn to reach our hotel. We got our first walk through Wuppertal before Pinar had to head out to handball practice, and then we had some coffee with Sophia on one of the main shopping streets.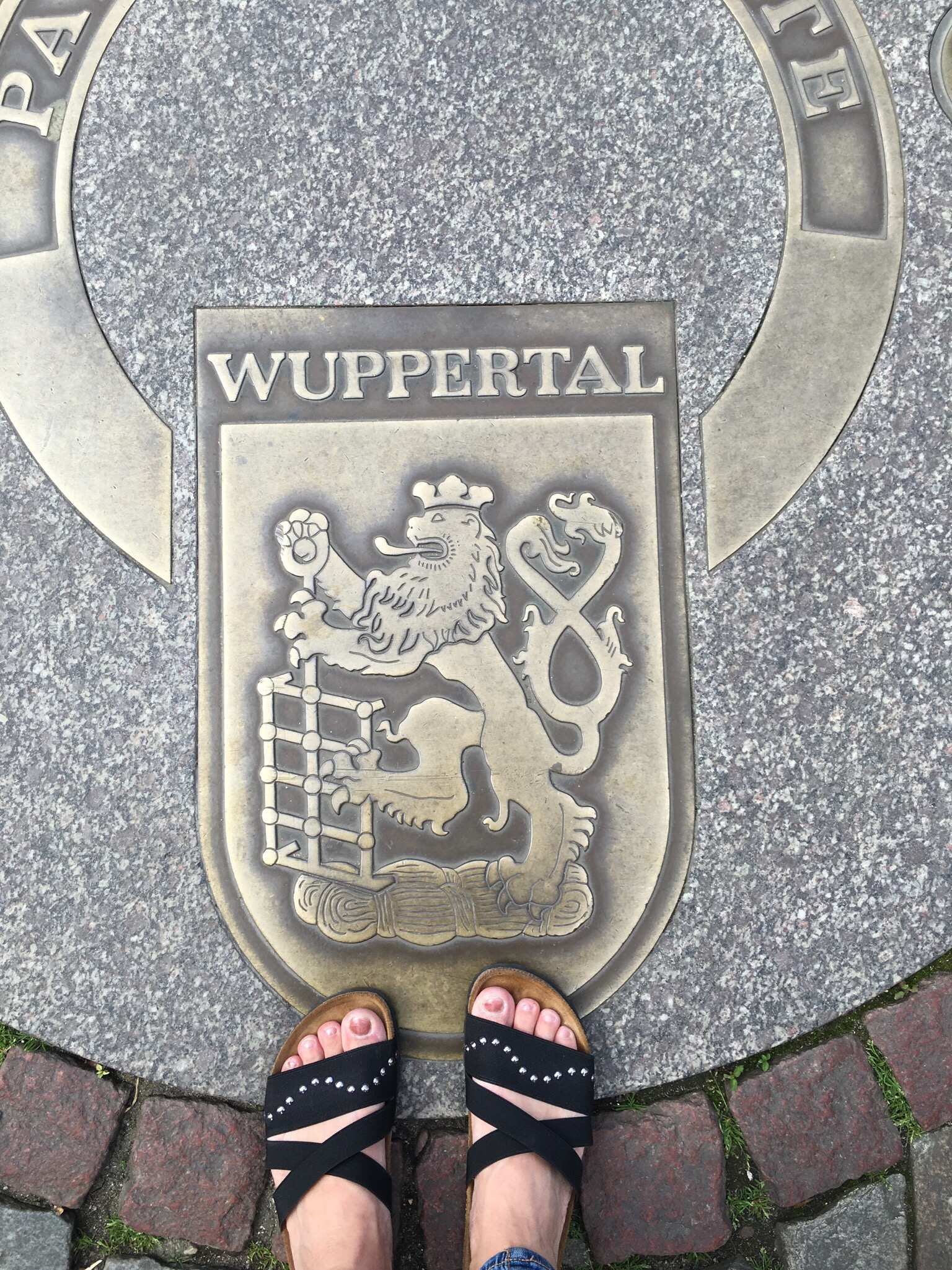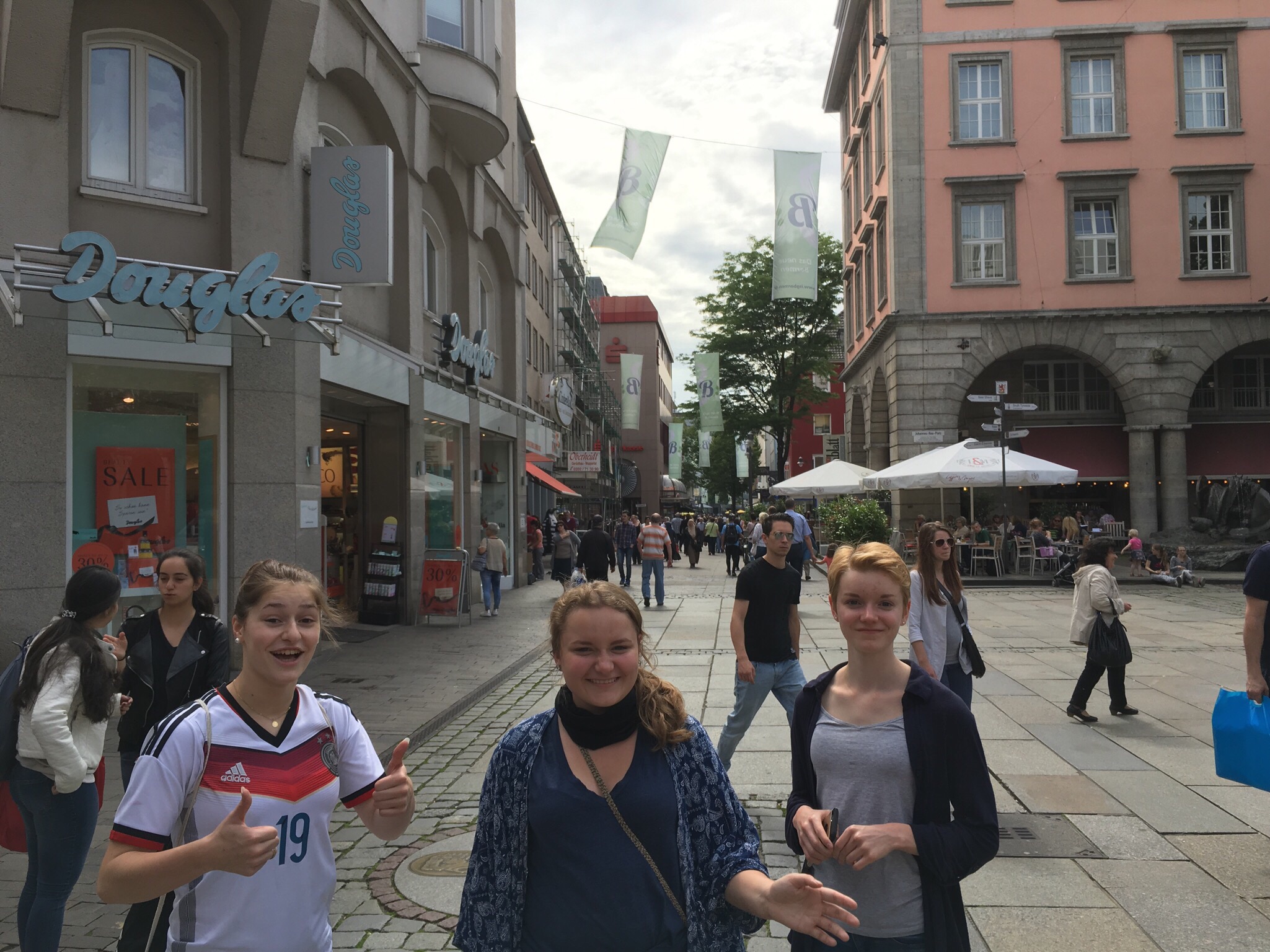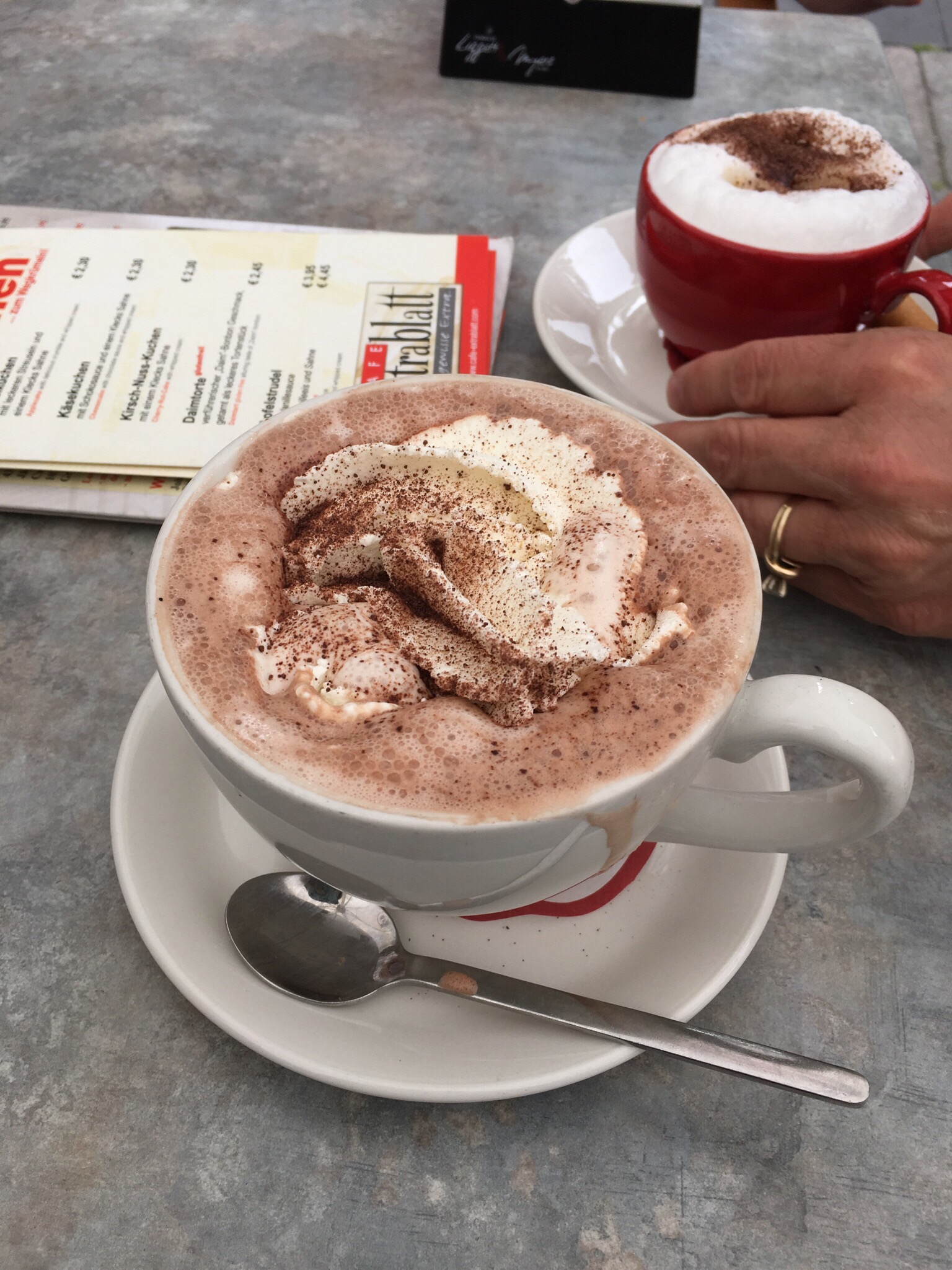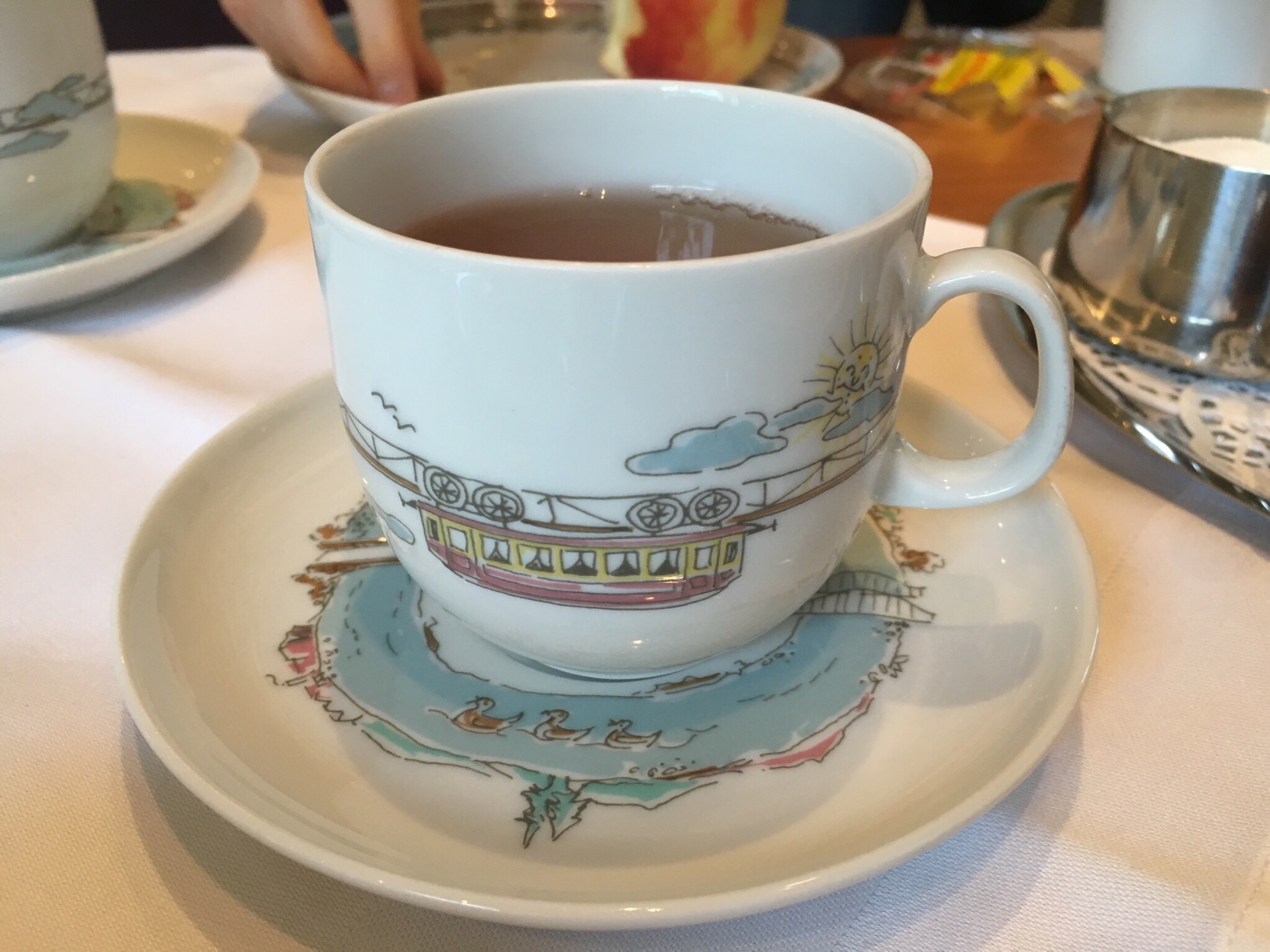 We went back to our hotel excited to spend a few days with our students.