Breakfast at Pension Ballwein was very different from the standard English breakfasts we'd had in the UK. Instead of fried up eggs, potatoes, bacon, sausage, and beans, here we ate lighter with breads, cheeses, sandwich meats, yogurt, granola, fruit, and olives. It was delicious, and we ate a lot.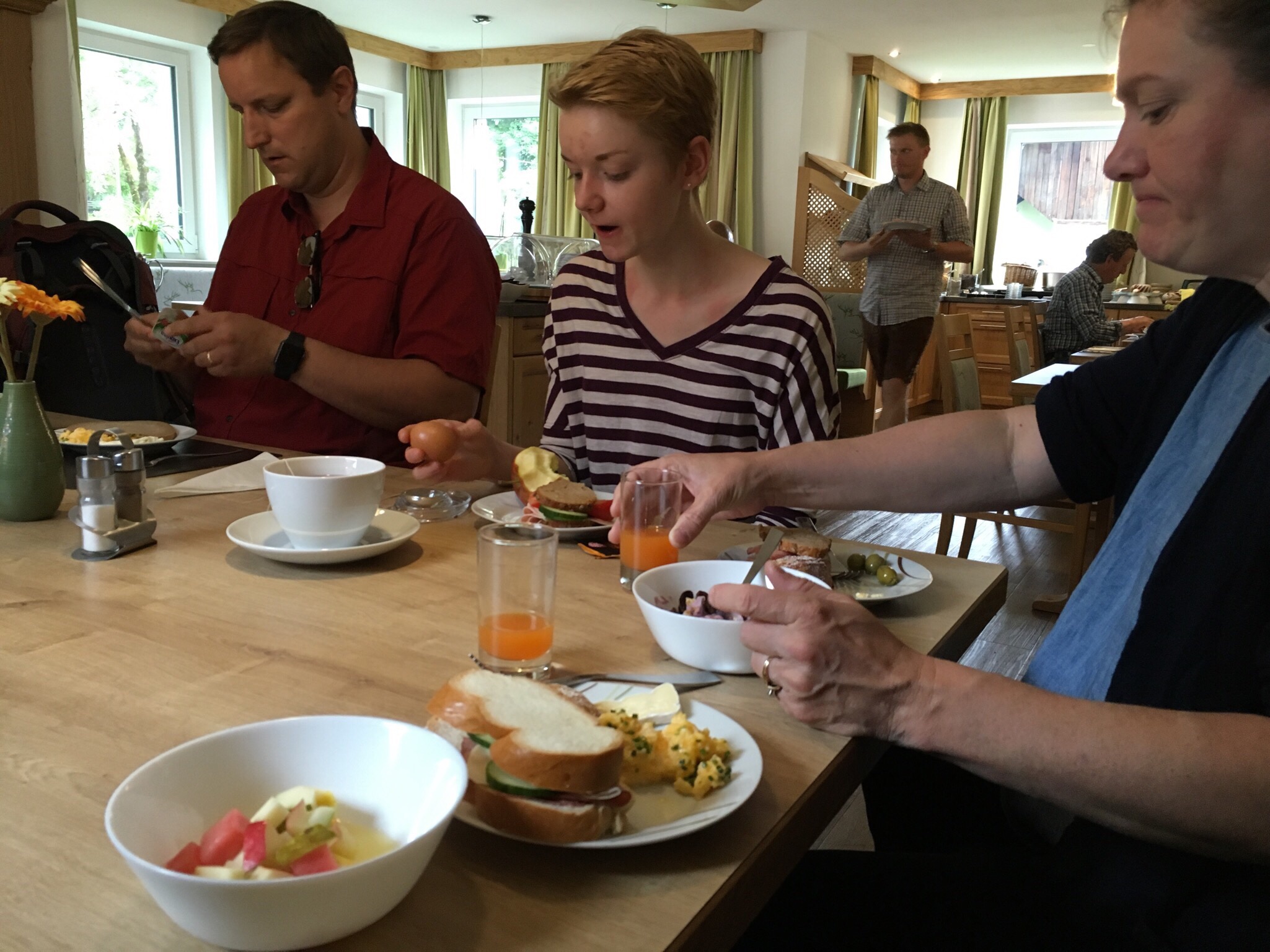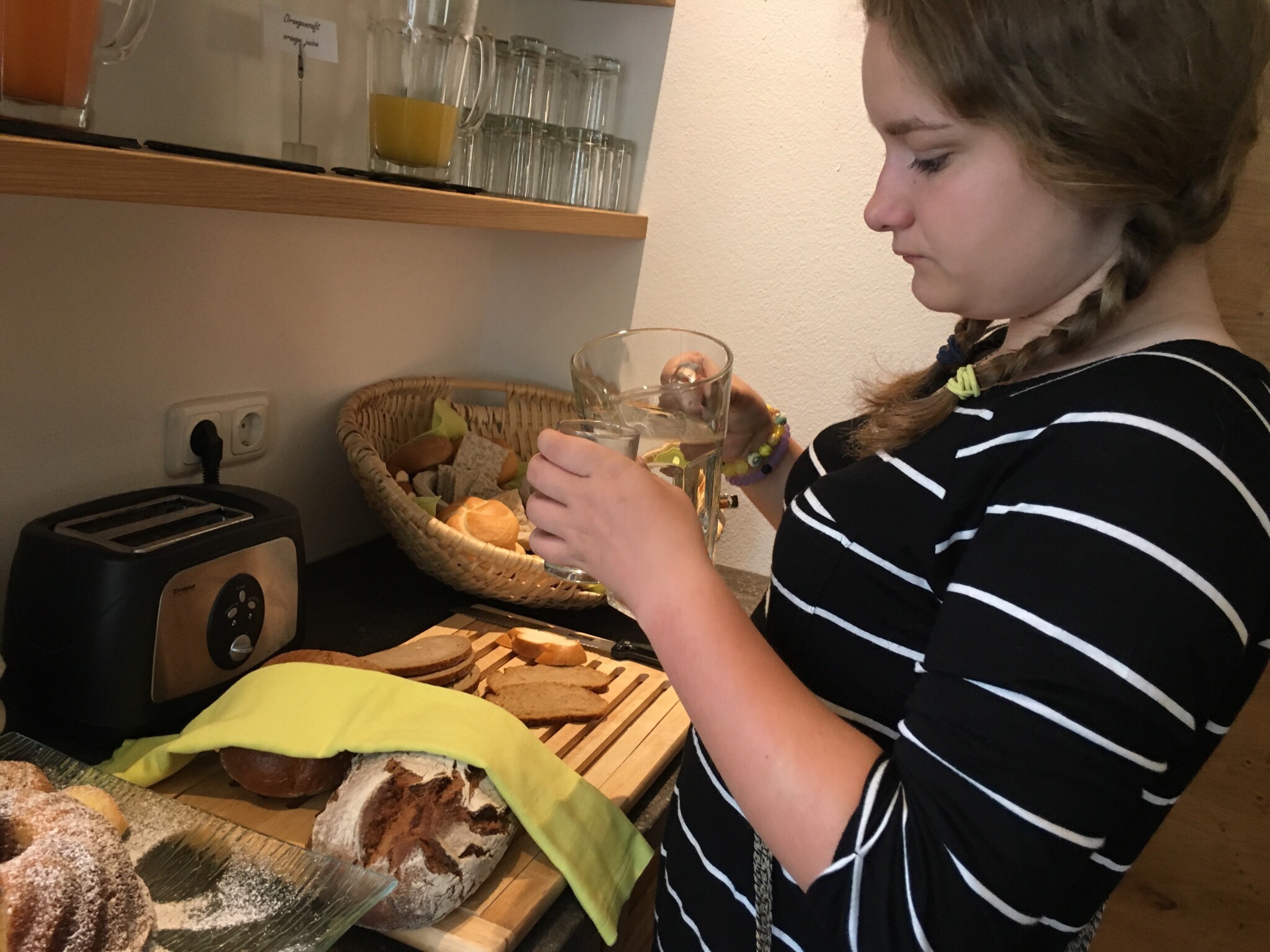 Our morning activity was Fraulein Maria's Bicycle Tour. Our guide was from Romania but had been a student in the United States for a year. While in the states, she fell in love with The Sound of Music movie, and she now spends her summers guiding bicycle groups in and around Salzburg to see a mixture of historical sites as well as both movie locations for the Sound of Music and places with connections to the Von Trapp family. I adored the movie when I was little, and I even sneaked the wedding music from the movie into my own wedding as the recessional (Mike had no idea for years). I absolutely loved every minute of today's tour. Today was my day where I got to choose a destination and activity. I loved seeing where the movie was filmed, I loved the cheesy photo shoots our guide set up, I thought it was awesome when she put a speaker into someone's bike basket and blared the soundtrack as we rode through the countryside, and I loved singing along with everyone as we pedaled down tree-lined bike paths and across fields of flowers.  It was so much fun.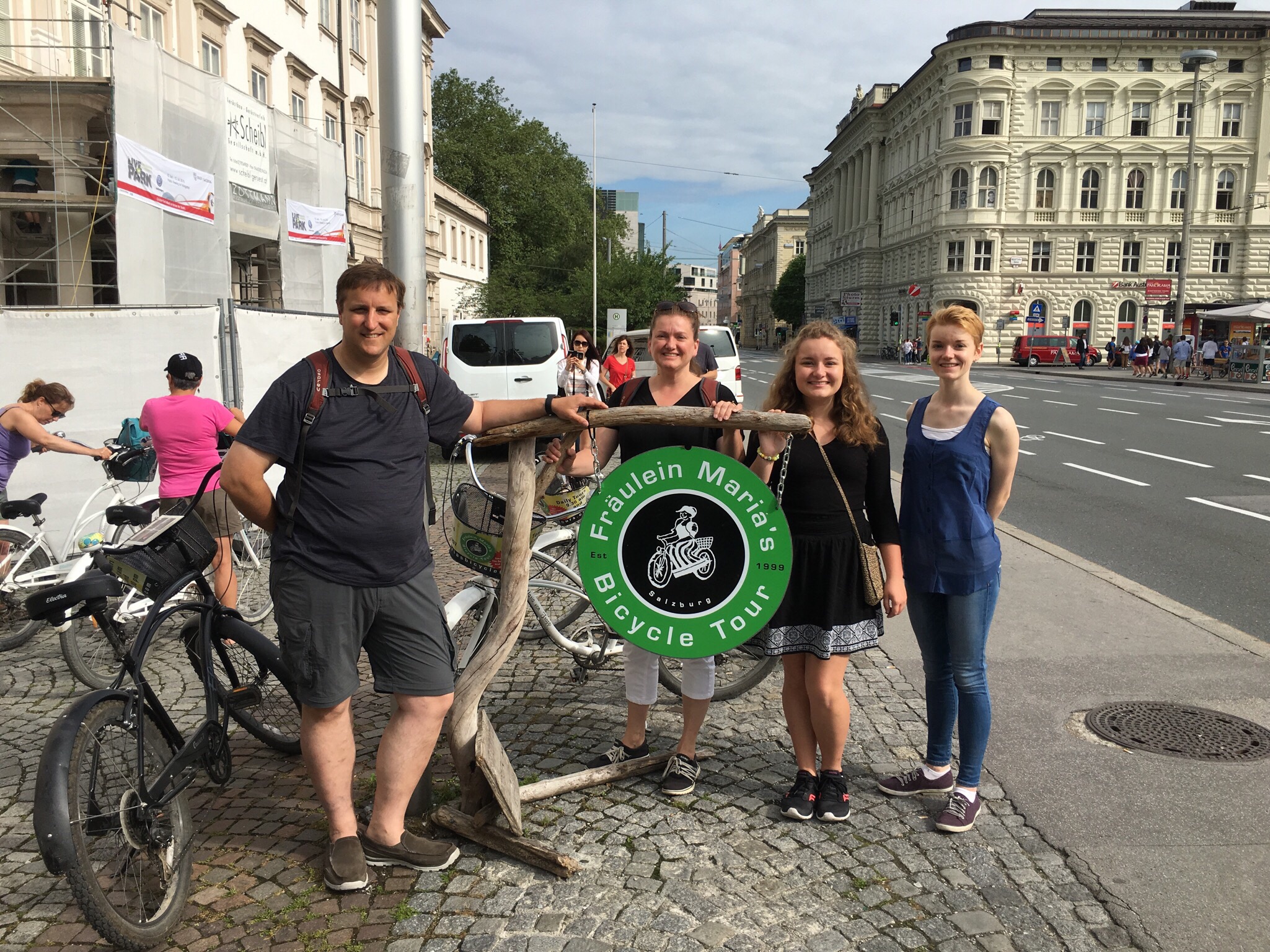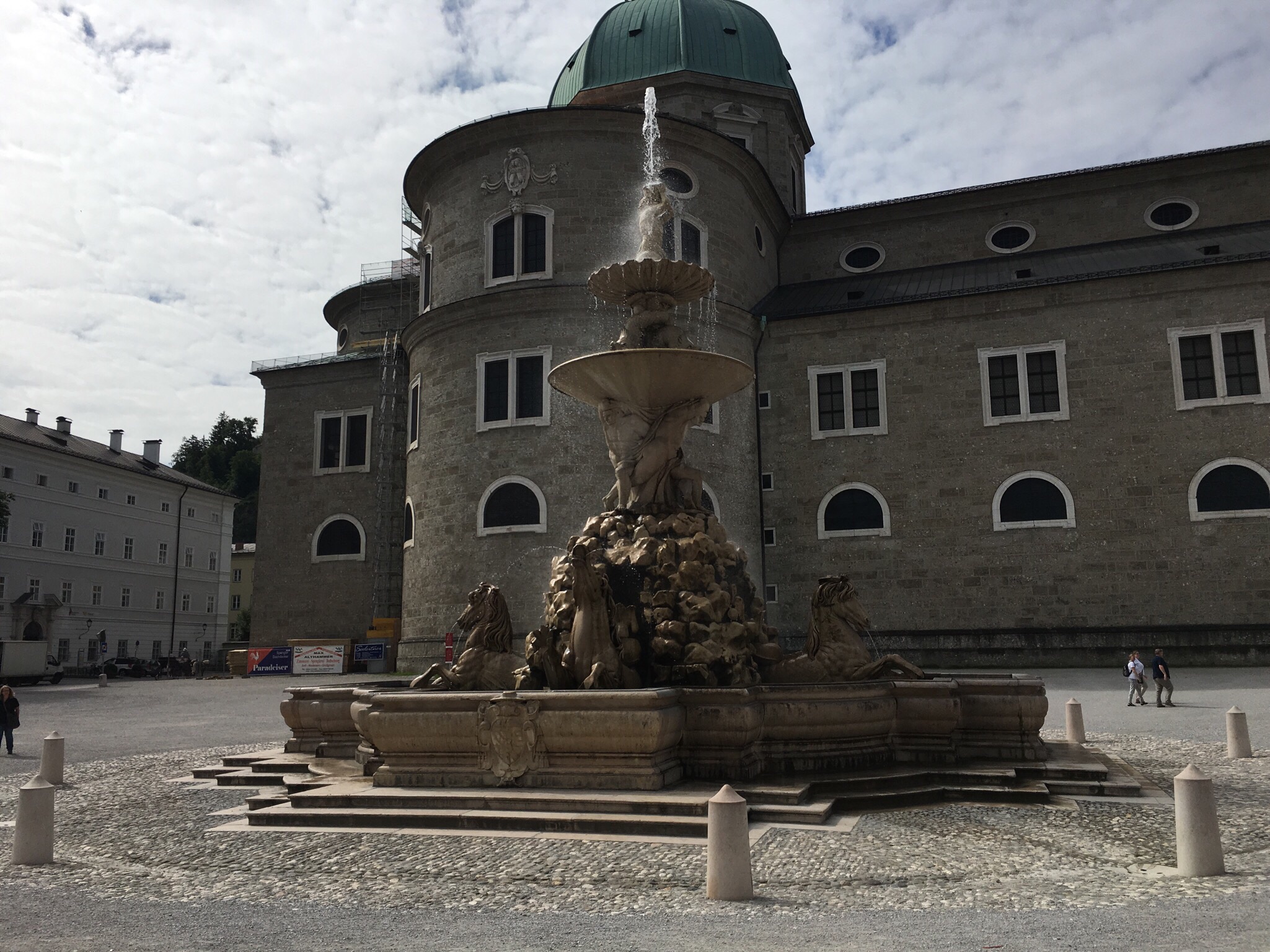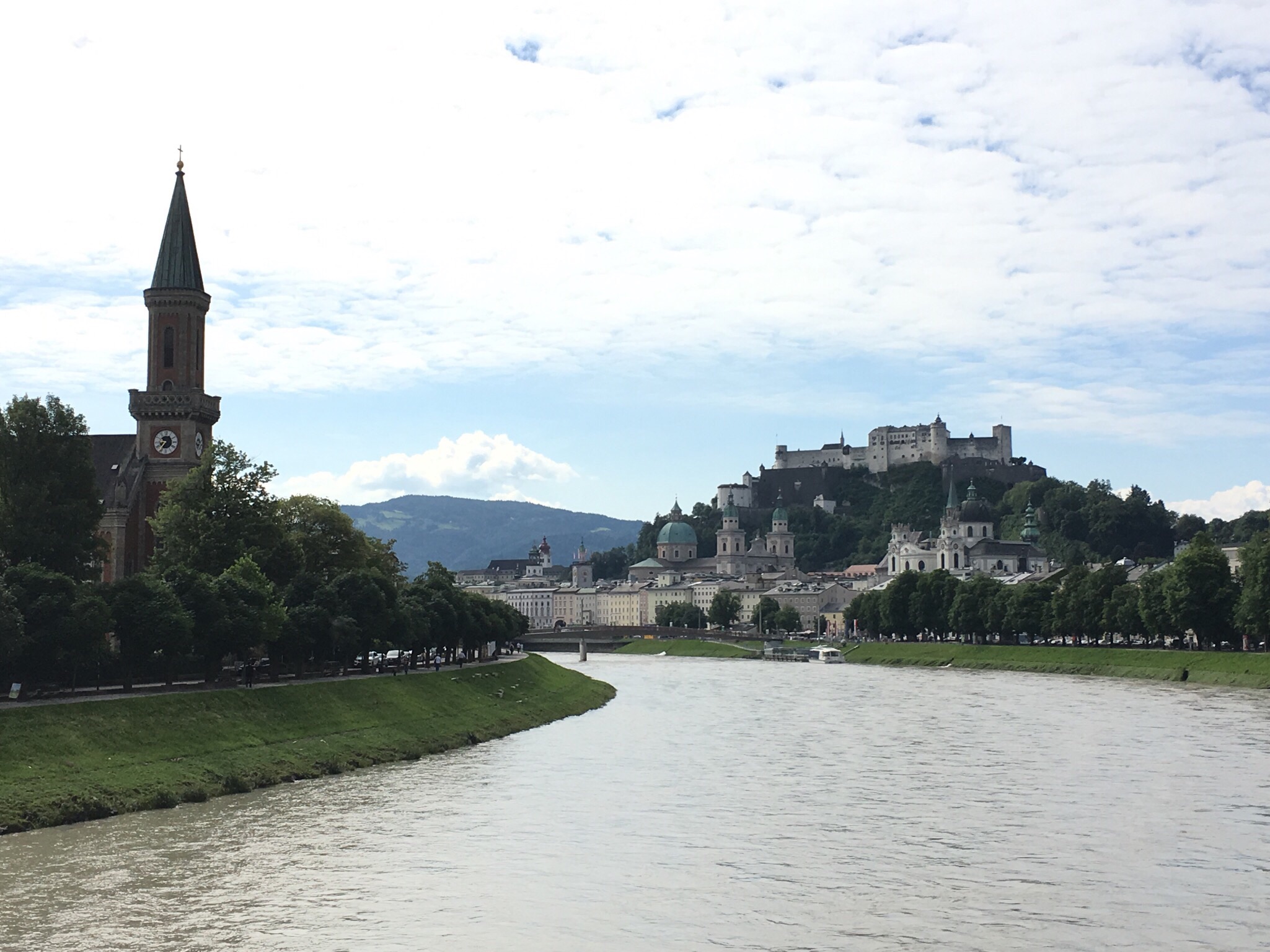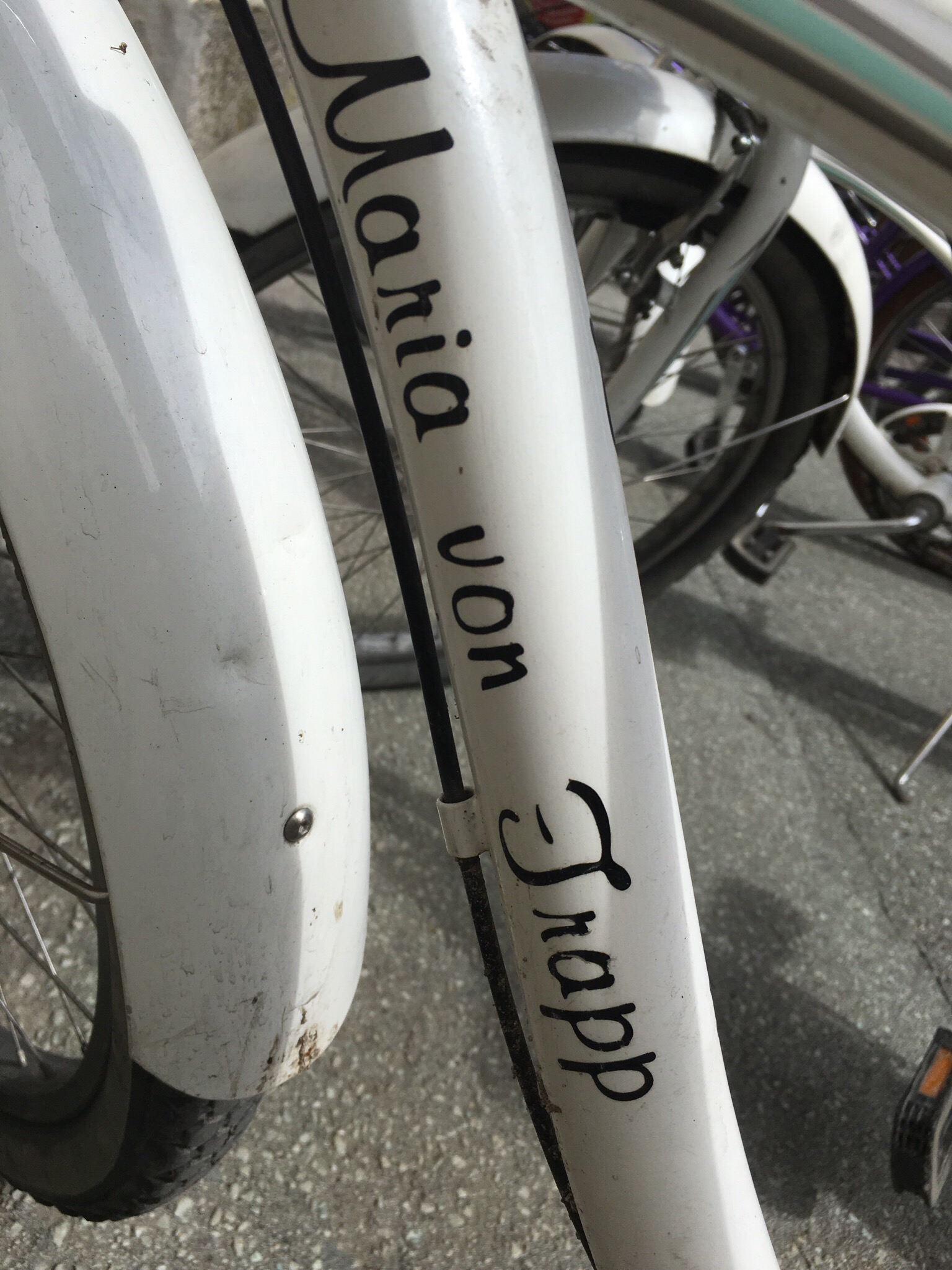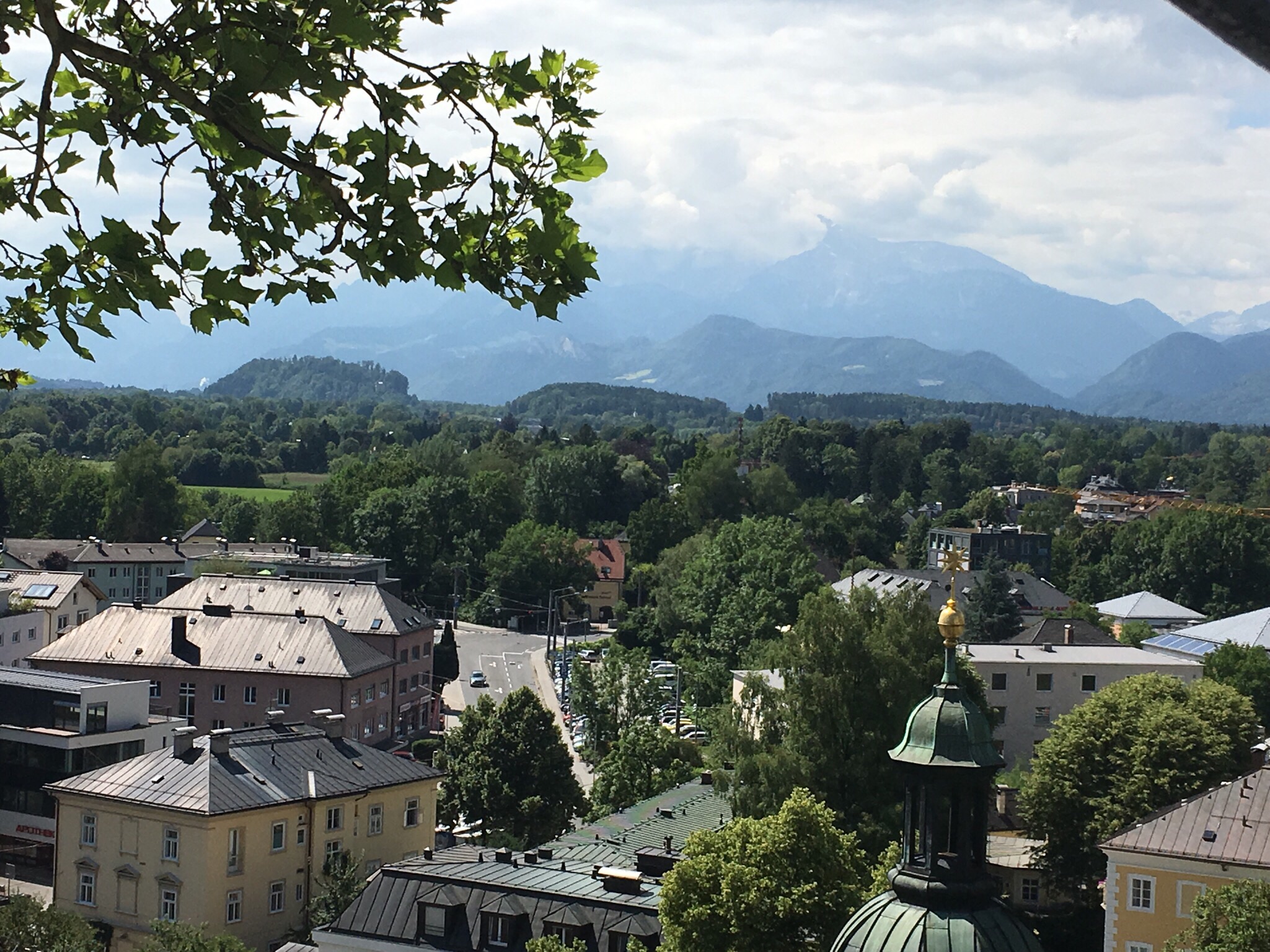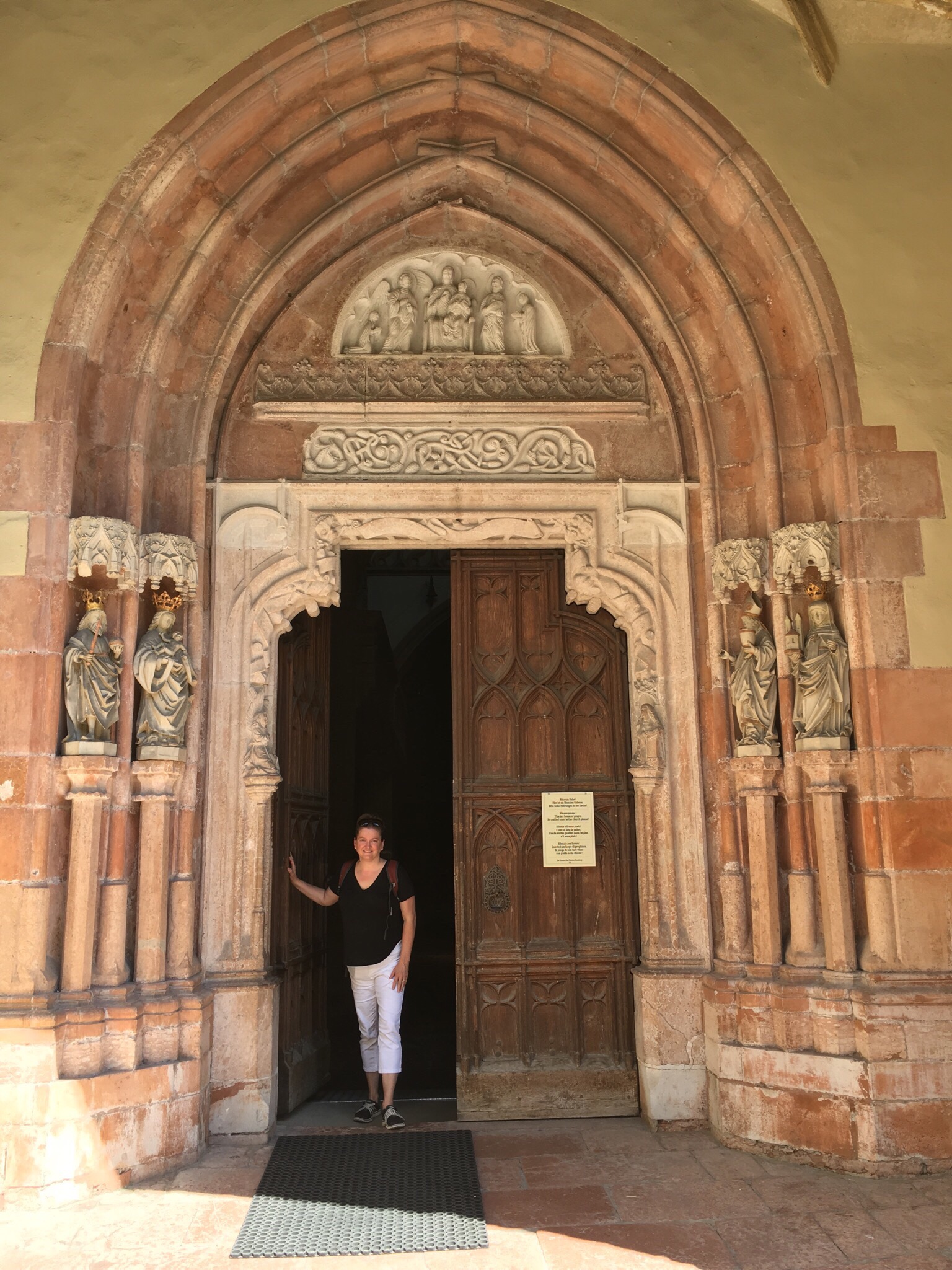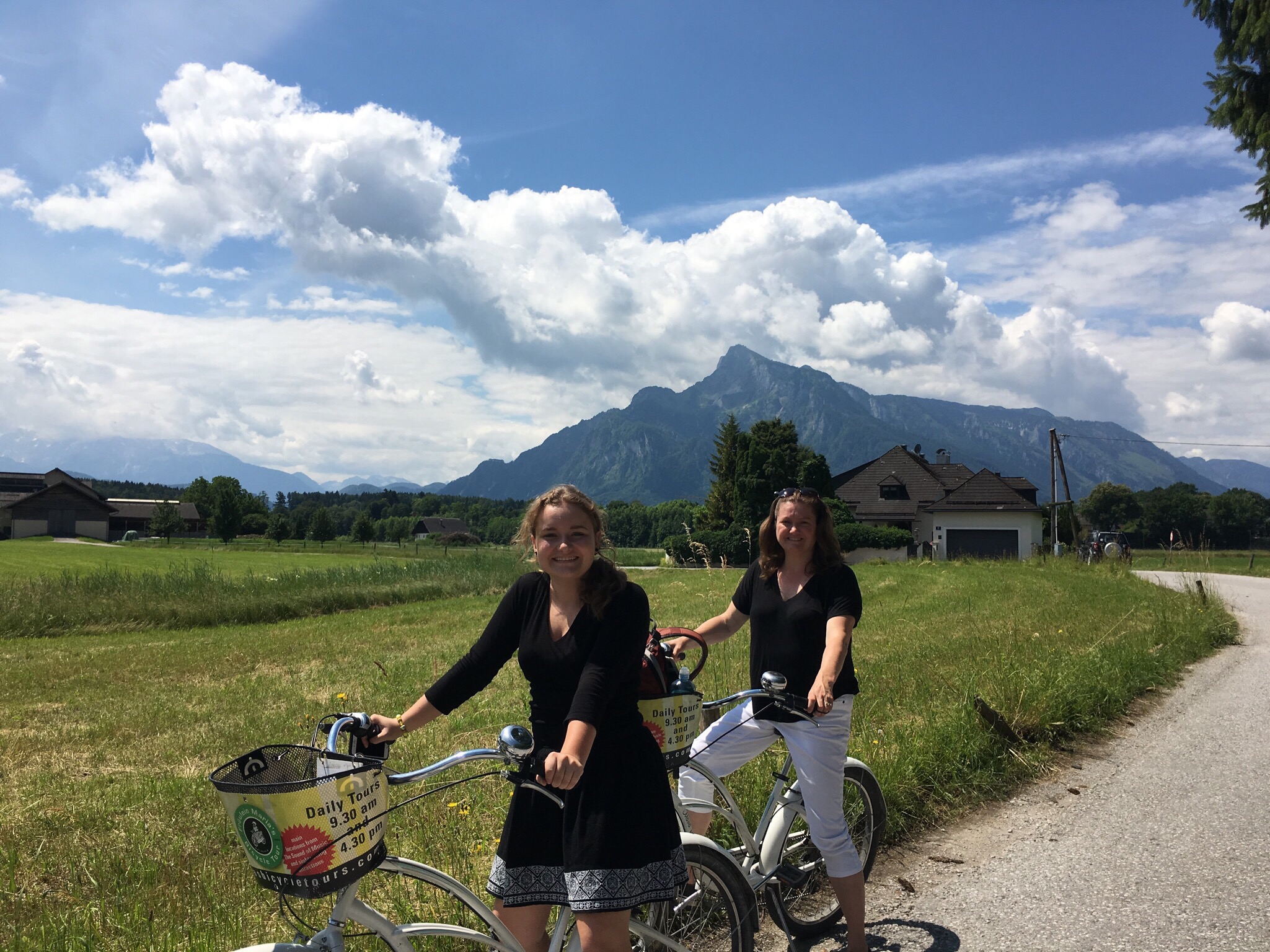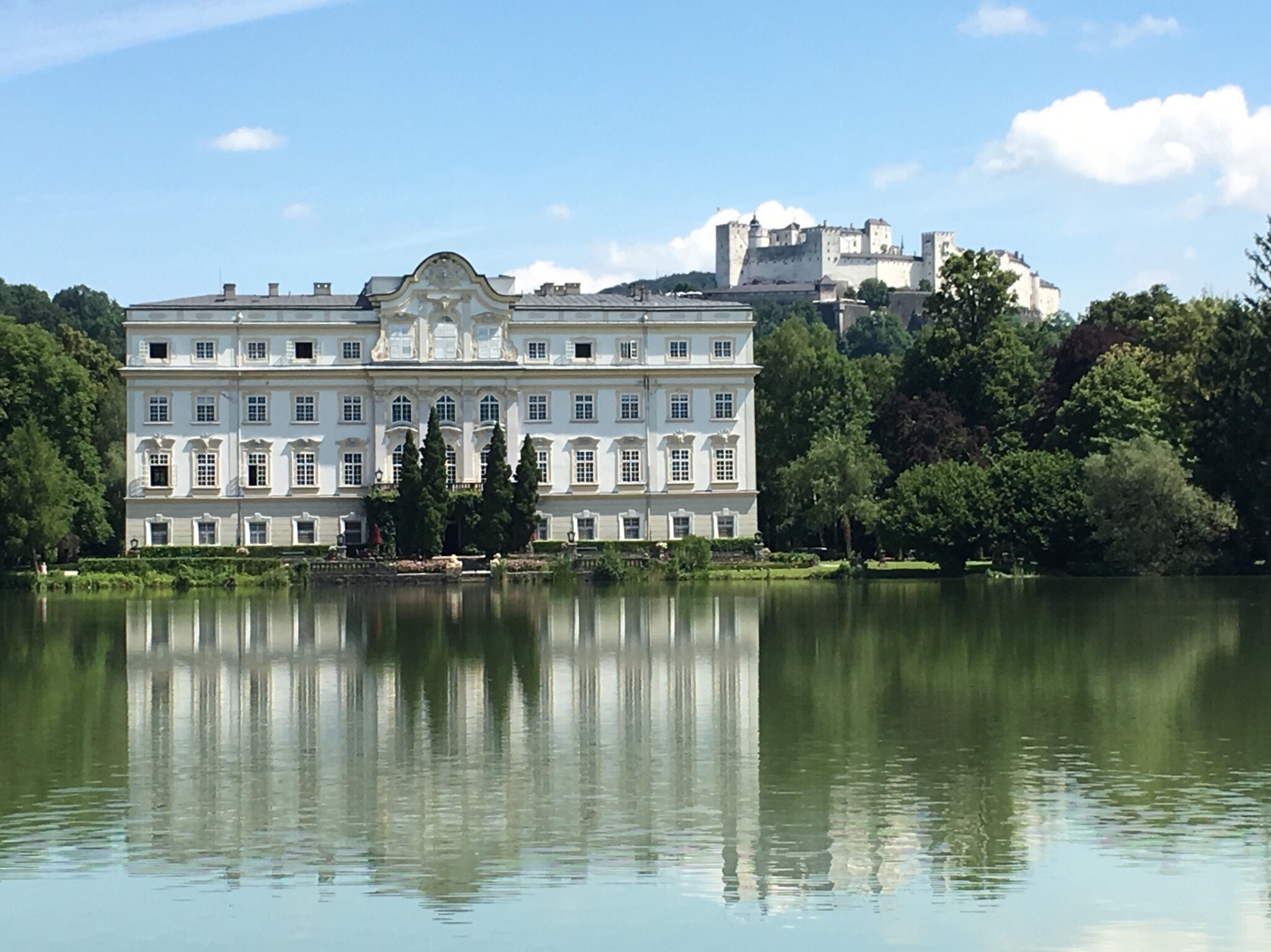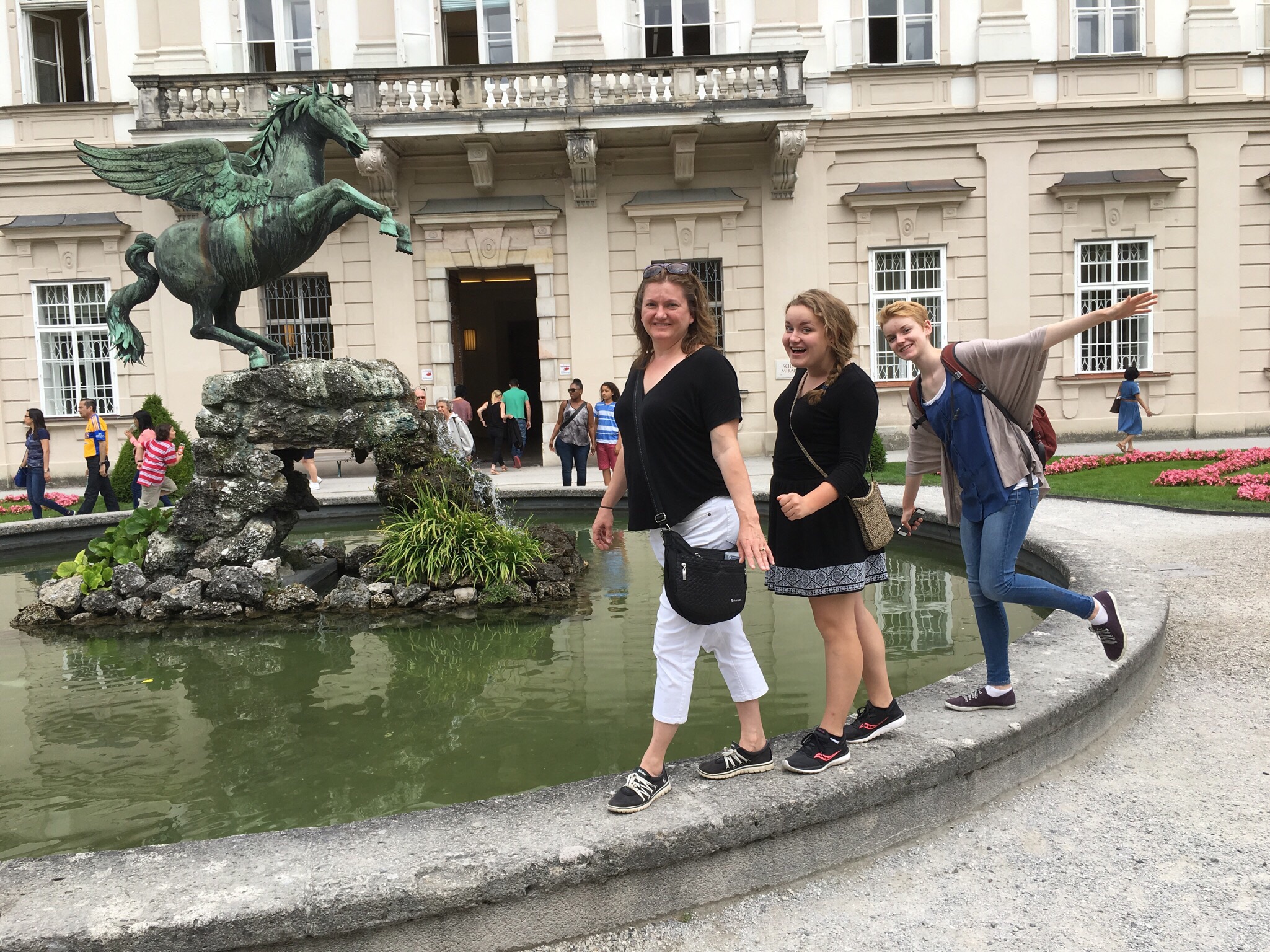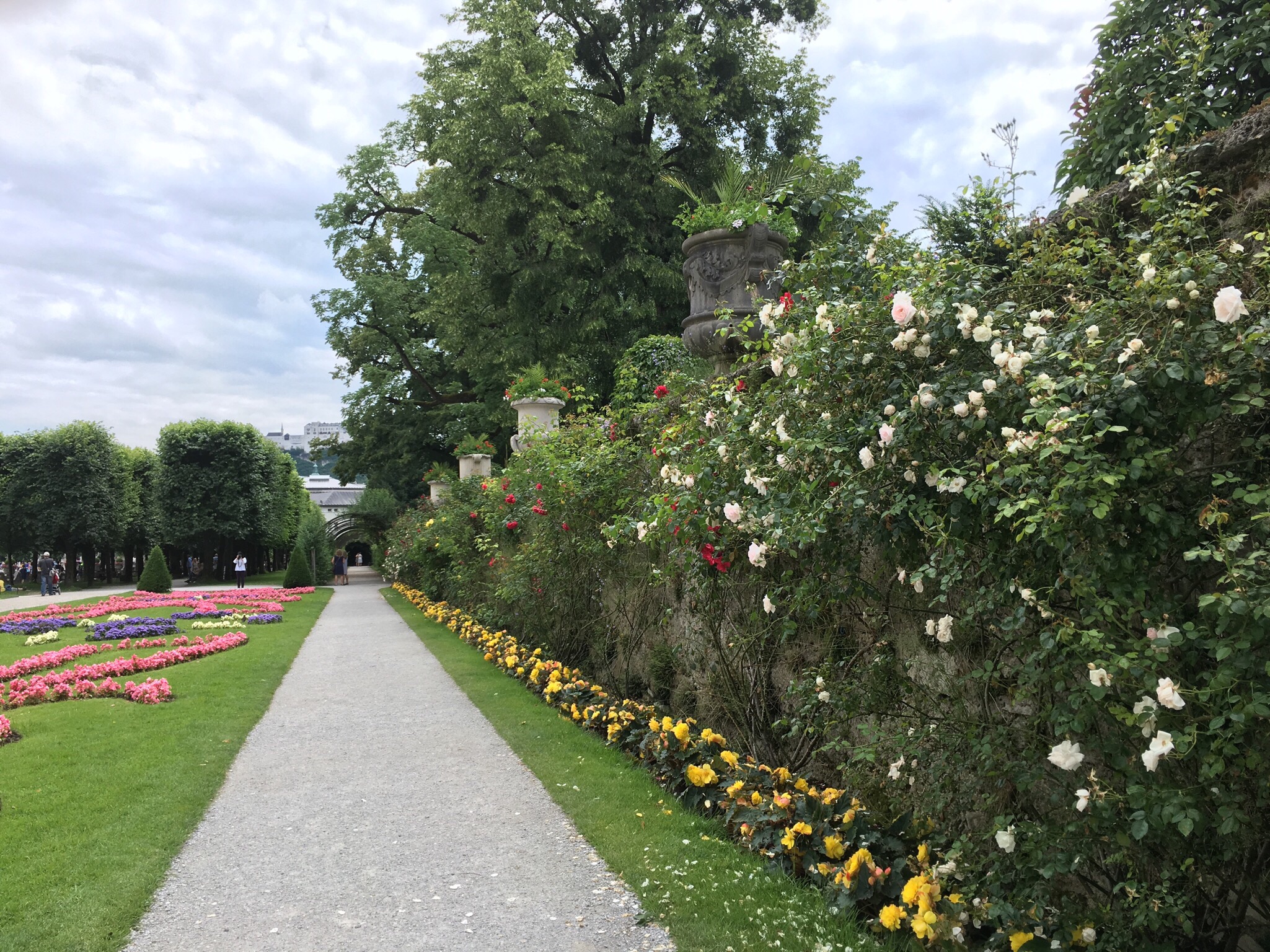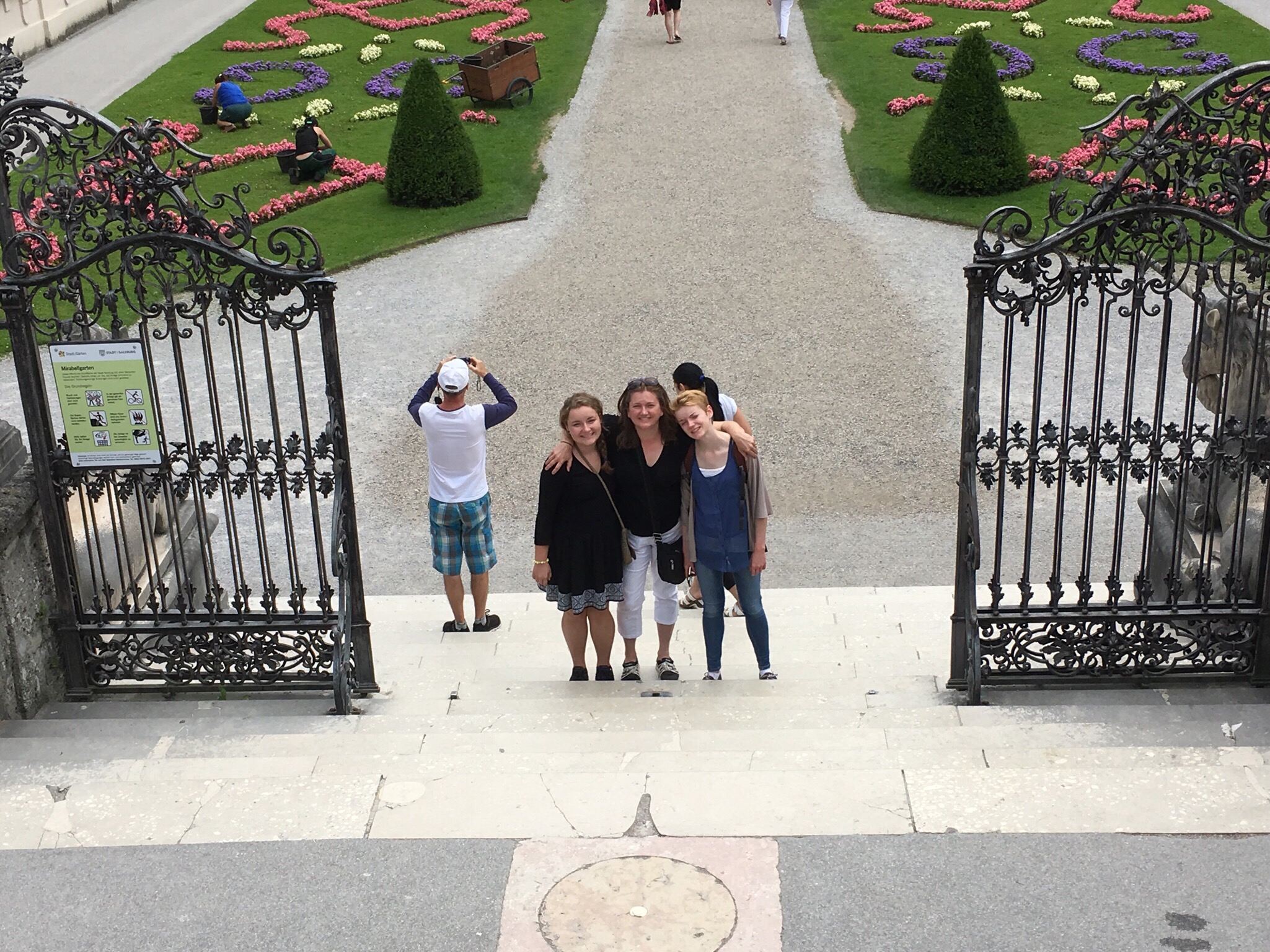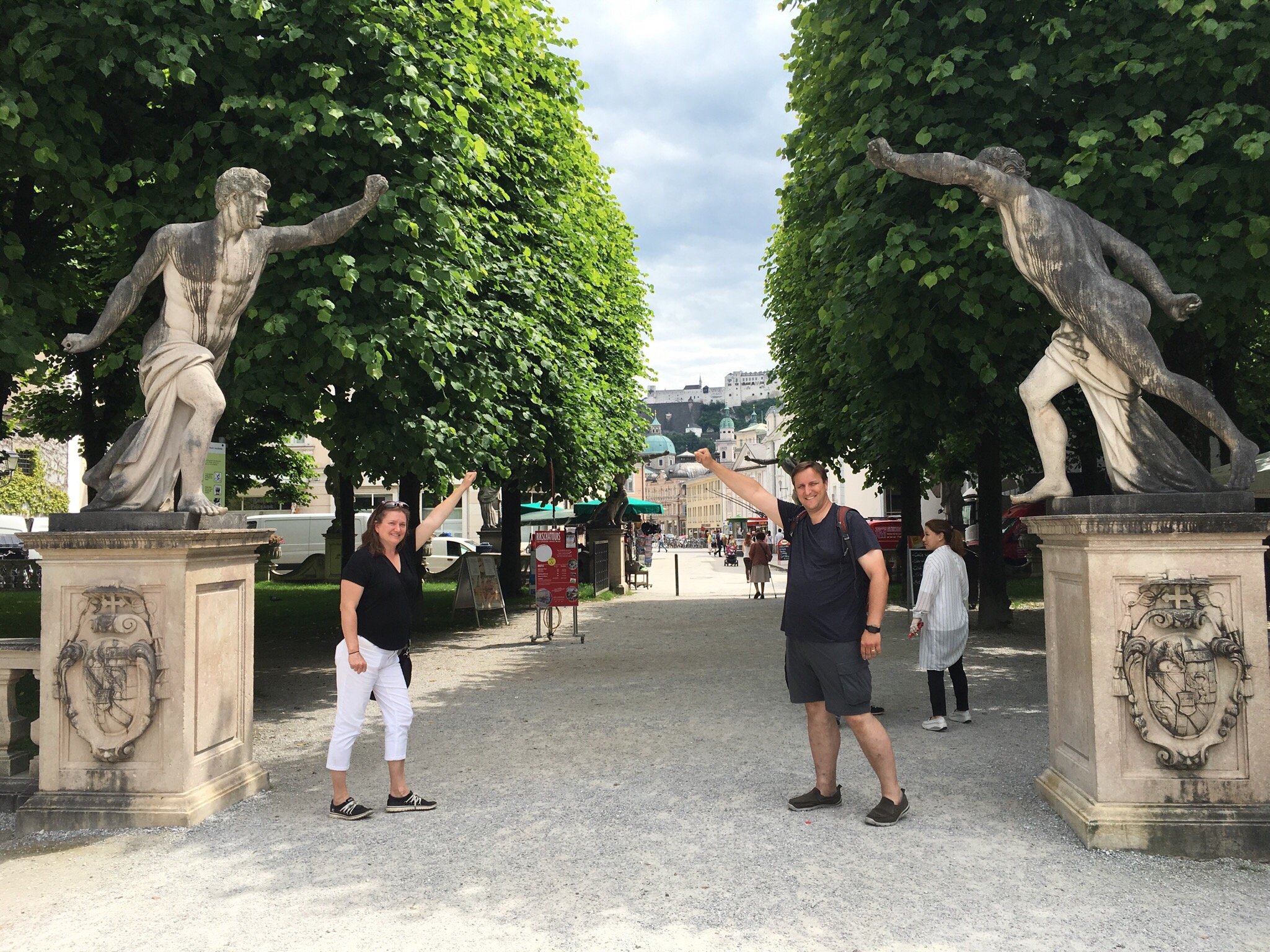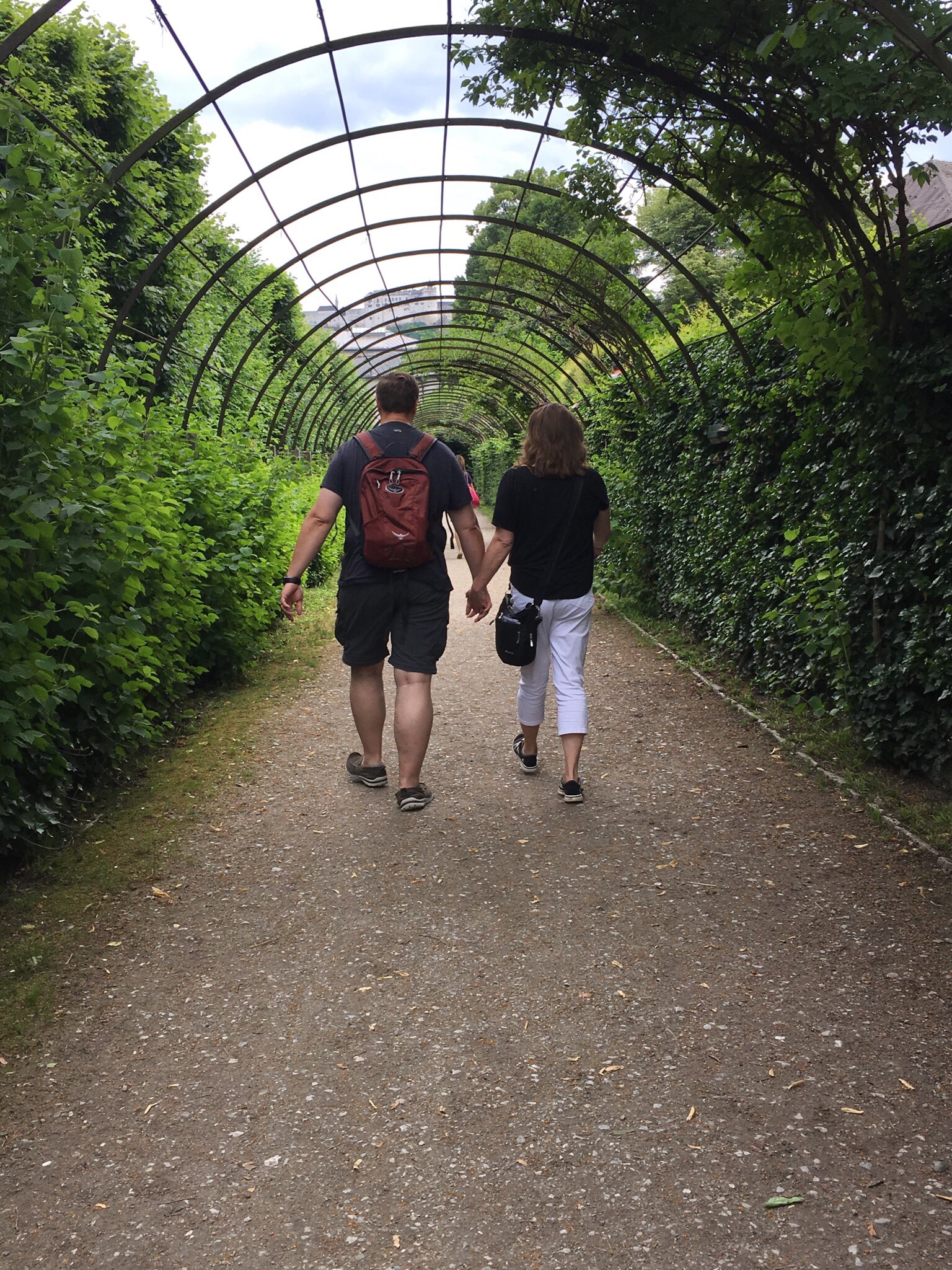 After the bike tour, we went to Salzburg's Old Town and found Mozart's birthplace. We also did some window shopping. The Mozart ducks were cute, and the little bouncing Mozart figurine was adorable (although unlikely to survive the trip home in our packs).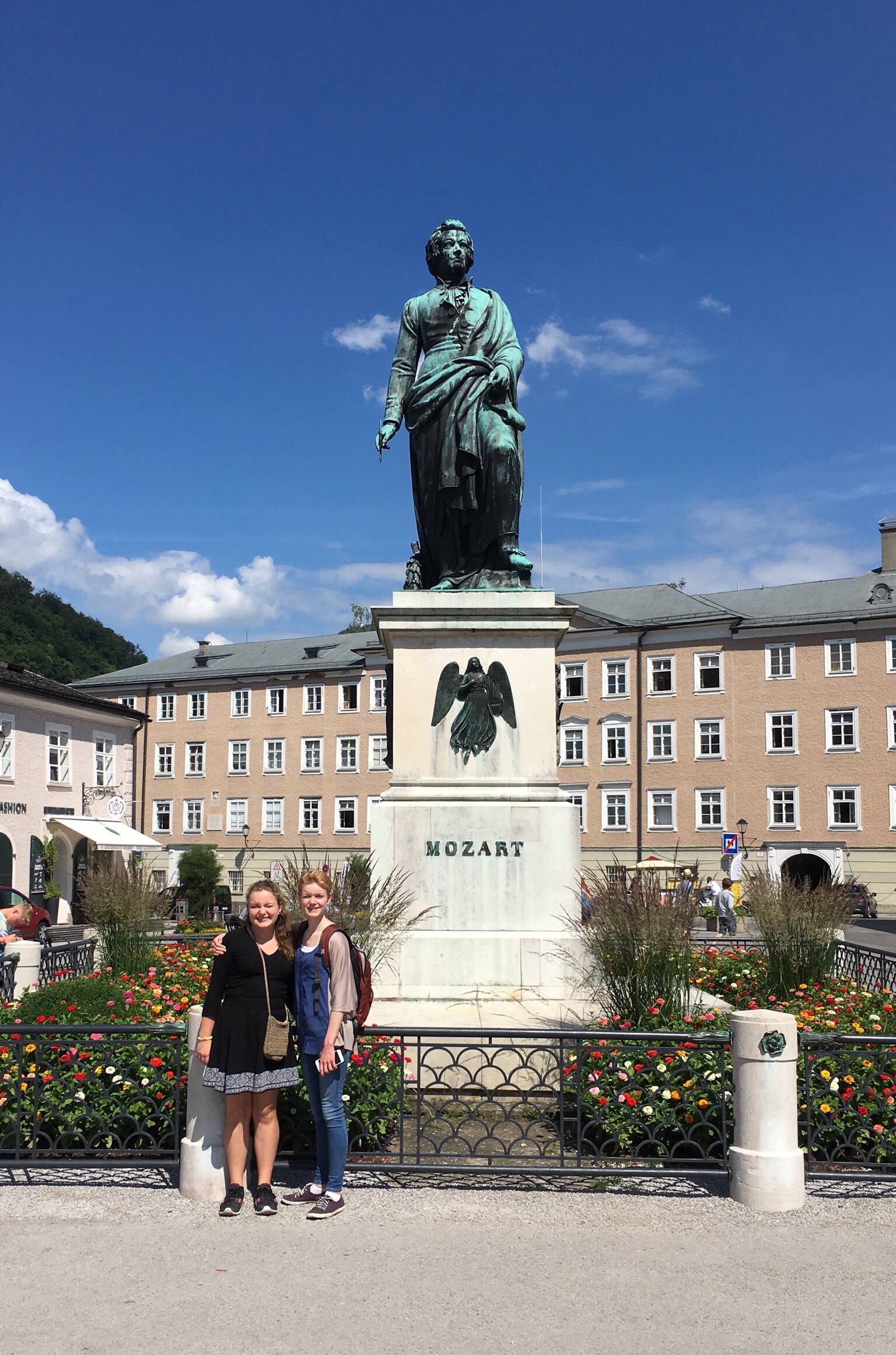 We ended the day walking up the path to the castle. We didn't have enough time to get much out of a museum visit, so we timed our walk for when our guidebook said we could walk the grounds without paying for museum admission. I think our guide was out of season, though, because. We were an hour off. Instead of doing the museum, we followed the walk down the fortress wall across town and got some great views.